High-risk areas flagged in evaluation of Boston Public Schools' data systems
An independent review has found that data collected and managed by Boston Public Schools contains large amounts of missing and incomplete information that could compromise the quality of services for students, from up-to-date special education plans to timely bus transportation.
The report, which was released Friday, evaluated seven different "data domains" managed by Boston Public Schools (BPS), including student enrollment and exits, on-time bus performance, student discipline and support for English learners and special education students.
It flagged two domains as particularly high-risk for lack of supporting documentation or accurate reporting: student withdrawals from schools — which affects the integrity of the statewide four-year graduation rate — and reported student restraints — specifically students restrained when posing "imminent threat" of harm to themselves or others.
"Challenges with accountability, communication and training, focus, and manual processes impact data quality and are critical context when considering potential opportunities for improvement," states the report conducted by Ernst & Young  consultants.
The data review is part of an ongoing state-mandated school improvement plan for Boston Public Schools. The plan was brokered last summer between city officials and the Massachusetts Department of Elementary and Secondary Education (DESE) to prevent takeover of the school district. The district serves roughly 46,000 kids, nearly two-thirds of whom are low-income, a third of whom are English learners and nearly a quarter of whom are kids with special learning needs.
"A better functioning central office as well as a commitment from elected officials and the BPS School Committee is required to enable the change our students deserve."

Massachusetts Education Commissioner Jeff Riley
The plan, which expires in June 2025, includes key benchmarks and target dates for improvement in areas such as student safety, transportation, facilities, special education and English language learner services and data collection practices.
For the data systems review, consultants focused on the 2021-22 school year. They flagged weak oversight, insufficient communication and training, and reliance on manual entry as barriers to accurate data-keeping in some cases.
The report identified that BPS accepts data "as is" from school-level reports without validating completeness or accuracy, and reports up to DESE with limited or no prior review. At some schools, data roles comprise just a "small element" of a staffer's job and might be deprioritized, the report added.
Some BPS processes rely on "manual entry into Google sheets" and this duplication leaves room for error, the report said.
In enrollment tallies, among a sample size of 100 student withdrawals, 80% of entries lacked "required supporting documentation," according to the report. BPS collects and reports student enrollment and withdrawal information to DESE, which relies on this data to calculate the statewide graduation rate. A student who leaves to go to another school is considered a "transfer," while a student who exits school to enter the workforce is considered a "drop-out." These categories impact figures used to calculate graduation rate, a key education metric for the state.
The review also found 89 instances of student restraints — meaning students that needed to be stopped with bodily force when posing an "imminent threat" of harm to others or themselves — that were logged by BPS but not reported as required to DESE in the 2021-22 school year.
For on-time morning bus transportation tracking, BPS lacks a systematic way to track routes that go "uncovered" for the day due to lack of available drivers or GPS device malfunctions. Meanwhile, the job of managing and tracking on-time morning bus arrivals falls upon one staff member and relies on "manual processes," the report states.
"The transportation team is very small, with one role responsible for the majority of system and data management,' the report notes.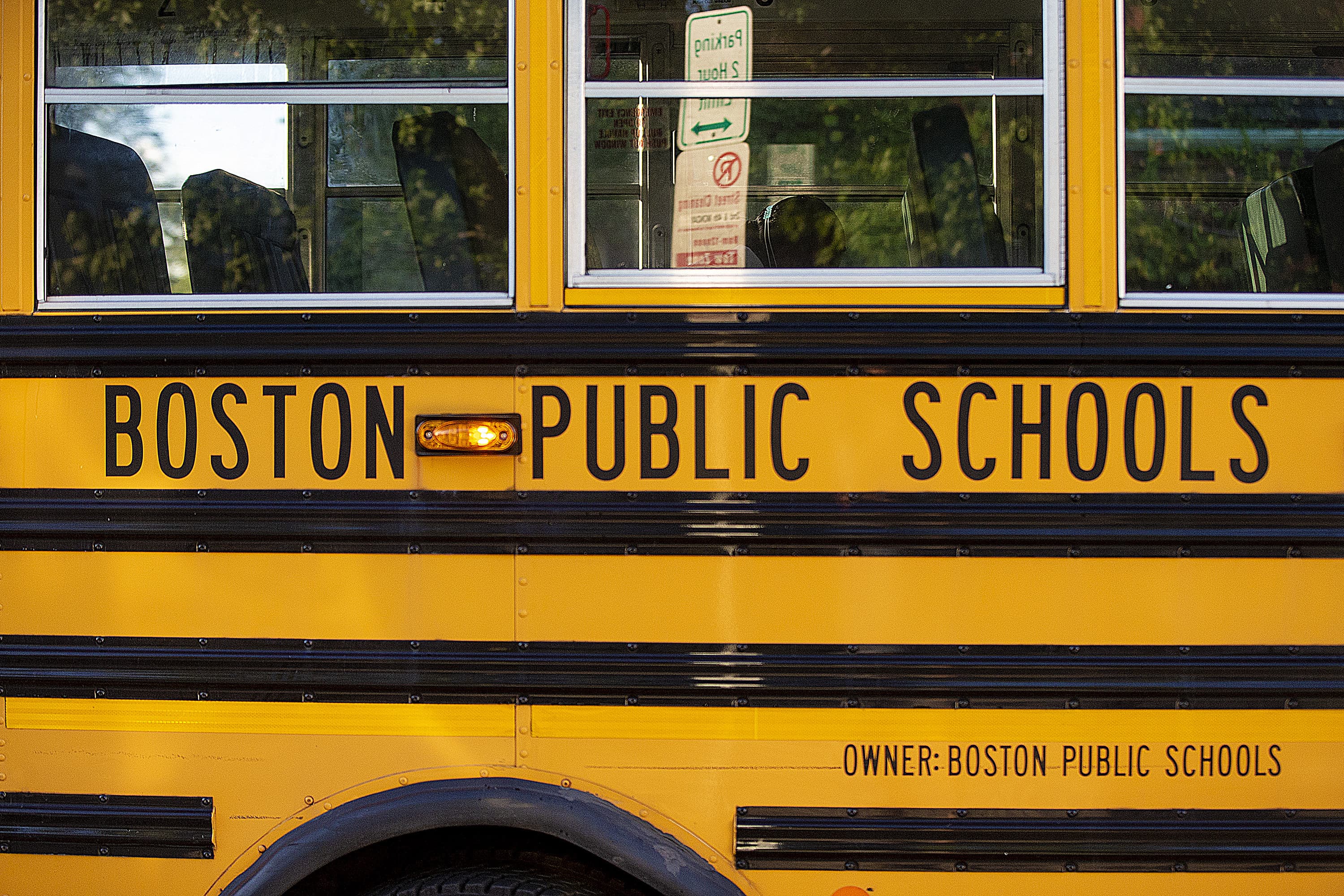 Late or unreliable school bus transportation has beleaguered the district for some time as it struggles to reach a 95% morning on-time arrival rate as required by the school improvement plan.
The data review also exposed potential gaps in quality or effectiveness of services for kids with special needs. When it comes to individual education programs (IEPs) for the roughly 11,700 special education students in the 2021-22 school year, 30% of IEPs were overdue as of June 30, 2022, according to the report. Of that amount, 38% were overdue prior to start of the school year. Though students with overdue IEPs still receive services, an expired plan may not be as effective.
And 45% of English learners in the 2021-22 school year were not matched in the right classrooms based on a test of their English language speaking ability. In most cases they were sent to a higher level classroom than aligned to their needs, the report said.
The report noted that in the current school year, BPS has introduced a standard student withdrawal form to capture better documentation and upgraded the way it places English learners to classrooms that match their English speaking ability. It has also hired new staff to help with bus transportation reporting duties.
In a joint statement, BPS Superintendent Mary Skipper — new to the role this year — and Boston School Committee chair Jeri Robinson recognized the importance of "valid, reliable, and robust data and reporting systems."
"We have already begun to address several of the issues highlighted by [Ernst & Young consultants] and are committed to resolving the remaining issues with urgency as we work to make BPS the high-functioning district our students and families need and deserve," they said.
In a statement, Massachusetts Education Commissioner Jeff Riley said he had confidence in BPS leaders to make improvements but underscored a need for a "systems-level approach."
"A better functioning central office as well as a commitment from elected officials and the BPS School Committee is required to enable the change our students deserve," he said.