As Bay State College collapses, students feel abandoned
Play
It's been a season of setbacks for Bay State College, Massachusetts' last-standing four-year for-profit college.
First, it lost accreditation. Then its landlord threatened the school with eviction. And most recently, there's been a sudden change in leadership.
It will take drastic intervention to prevent Bay State from closing at the end of August, especially after losing its appeal of the New England Commission of Higher Education's decision to rescind the school's accreditation, which was based on financial and enrollment issues.
News of the college's demise has left dozens of students reeling, and disrupted their paths to new careers. Some nursing students said they were especially taken aback by the news because they felt they had been thriving at the school.
Lindsey Sheehan, an 11-year veteran of the Marine Corps, discovered nursing after years of academic exploration. She still had a year to go at Bay State before graduation.
When the loss of accreditation news broke early this year, it felt like "everything was ripped out from underneath us," the 29-year-old said.
That feeling is accompanied by financial costs. In 2021, the average price of attending Bay State College was over $36,500 a year. In some cases — as when nursing credits are hard to transfer — that may be money wasted.
Bay State College is a 77-year-old institution, set up on the second floor of a Back Bay high-rise. To many of its staff and student body, it felt a bit like a community college, with its small classes and vocational mindset.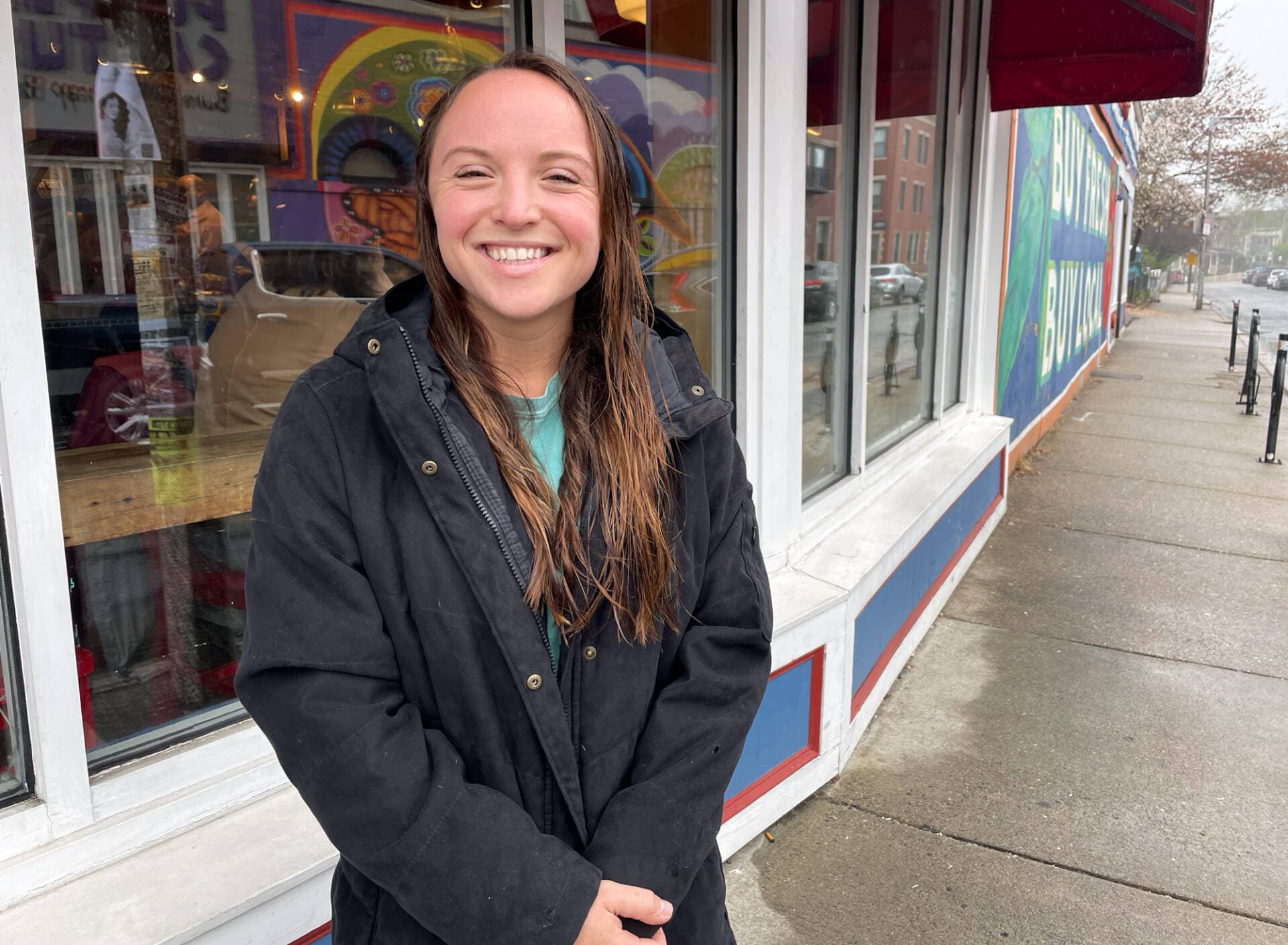 "The typical Bay State student … is very career-focused," said Jeremy Shepard, the college's dean of students.
"[Students] may have tried other schools that weren't a fit. And they come here and they find their passion, their niche, and they want to turn [that] into their profession," he said.
Despite the warning signs, it has been painful for Shepard, a 12-year administrator at the college, to watch the school unravel over the course of the past few months.
"It's hard to tell students, 'You love it here. Unfortunately, we may not be able to have you,' " he said.
There was an eerie atmosphere on Bay State's Boston campus during a March visit. The hallways were full of mannequins sporting clothes designed by fashion-merchandising majors. In nursing classrooms, training dummies lay on gurneys.
But there were few students.
The institution, which as recently as 2015 enrolled over 1,500 students, has been struggling for a while. In 2017, the college was sold to Ambow Education, an education support services firm in China, in 2017, but enrollment — already in decline — never recovered.
In 2022, Bay State had about a third as many students as it did just three years earlier. The college did not provide up-to-date enrollment for this spring.
But amid its troubles, Bay State had success stories, such as its rigorous, well-regarded nursing program.
Cheryl McInerney, who ran the college's nursing program from 2015 until just last year, said the program's courses were difficult for a reason.
"I tell [students] all the time, we have people's lives in our hands, so the rigor has to be there," she said.
The program is a small but important pipeline for health equity, McInerney said, with many graduates going on to work at area hospitals.
About half of the program's students — spread out between Bay State's Boston campus and another in Taunton, which is also on track to close — are people of color. It isn't uncommon to find parents and military veterans enrolled in the classes.
The program took pride in students' high average scores on the nursing licensure exam known as NCLEX, as well as its job placement rate: about 97% of graduates landed nursing jobs within two years or entered more advanced degree programs.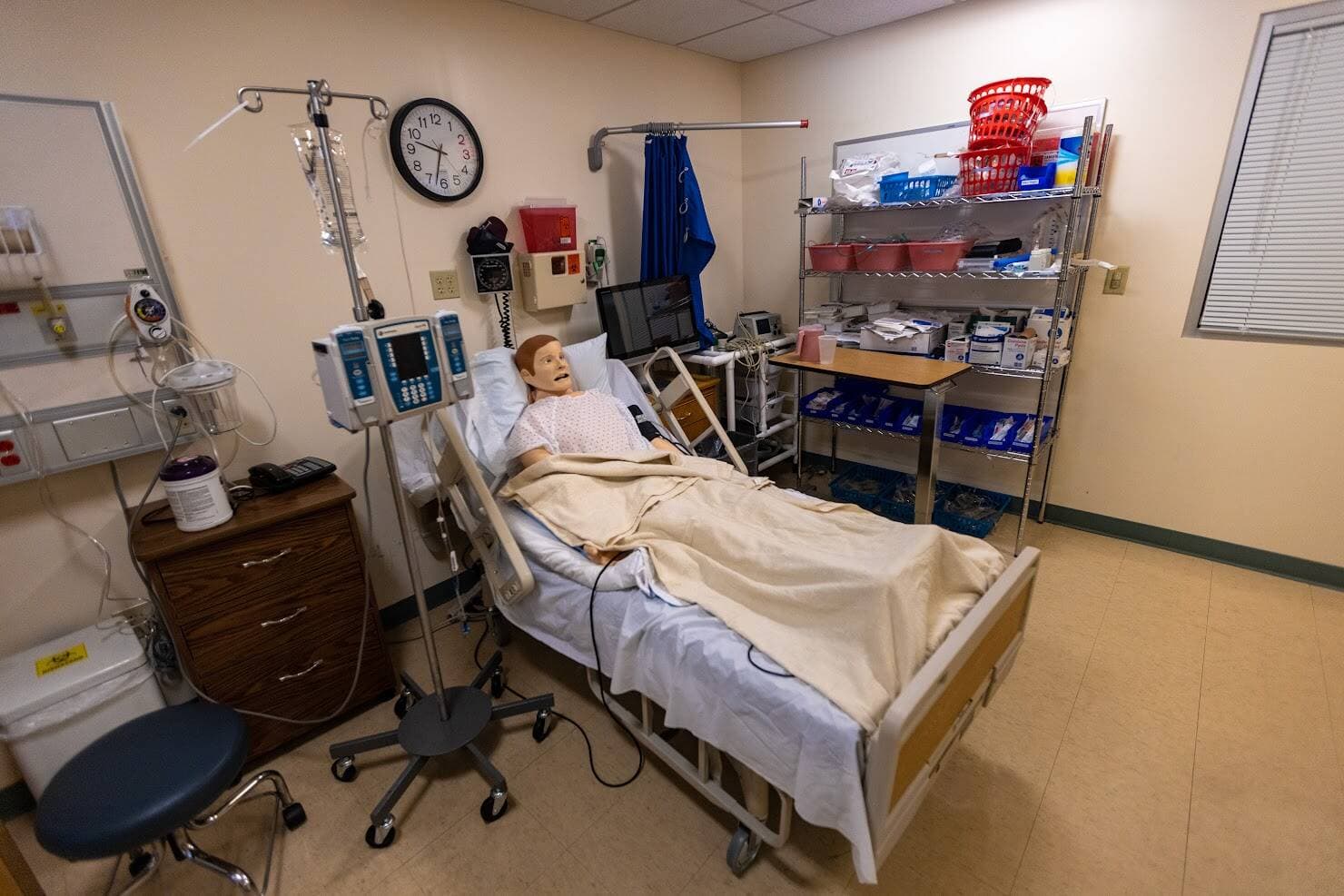 McInerney said several nursing students transferred out shortly after news of the loss of accreditation broke in winter. Among the second-semester nursing students who remain at Bay State this spring, several said they found the program worthwhile.
Mathilde Herrera of East Boston praised "the diversity within the classes" and the small class sizes. Cortney Hanson called her time at Bay State a "great experience, a great education." And Lindsey Sheehan commended her professors, saying: "They'll never turn you away; they're always there for you, and very understanding."
While nursing students said their professors were candid about the college's future, they also said administrators painted a falsely rosy picture of the college's chances of winning an appeal and restoring its accreditation.
In an early January email to students, former Bay State interim president Jeff Mason acknowledged that the college had been having "financial problems." But he said Ambow Education, the school's owner, has "guaranteed funds for us to remain open for at least 18 months." He added he was "confident" a Jan. 12 meeting with accreditors would go well.
Despite Mason's assurance, the college's accreditation was revoked soon after that meeting.
Mason abruptly resigned earlier this month. In a recent letter to the college community, the new interim president, Kevin Derrivan, said his team plans to work to find potential partner institutions who might want to acquire parts of Bay State, while helping staff and students find a new place to work and study.
Meanwhile, Sheehan and up to 17 other non-graduating nursing students are left in a bind — in addition to dozens of other students in other departments.
Nursing programs make it unusually difficult for students to transfer credits to a different institution without an explicit memorandum of understanding between schools.
Bay State has found three potential transfer locations for its nurses in training, but they are far from ideal: Labouré College and Quincy College both had lower average scores on the NCLEX, and the Lawrence Memorial Nursing Program, run by Regis College, is up to 90 minutes away from Sheehan's home in Taunton during rush hour.
Sheehan will have to repeat at least one semester when she transfers, making the past year feel like a waste of time and money.
"I'm 29; I should have my life together. I should start a family," she said. "I can't do that when I'm at home studying for school. It might take me another two, three semesters to graduate. I thought I was home free."
This segment aired on April 19, 2023.