Boston City Hall, loathed and loved, needs millions of dollars in repairs
Resume
Atop the massive concrete block that is Boston City Hall stands a pair of giant metal cooling towers. These units regulate the air temperature for roughly 2,000 people working in the nine stories below.
Chief power plant engineer Wlodzimierz "Walter" Paluchowski stood beneath them on a recent afternoon, waving off seagulls. He said he once patched a leak up here with a blue tarp and a couple of garden hoses.
"You have to sometimes think what to do, you know, to keep running," he said, laughing.
Boston City Hall, an icon of 1960s Brutalist architecture, is now 55 years old and in need of a slew of repairs. The city is pouring a lot of money into fixing its aging insides — nearly $80 million in the most recent capital plan.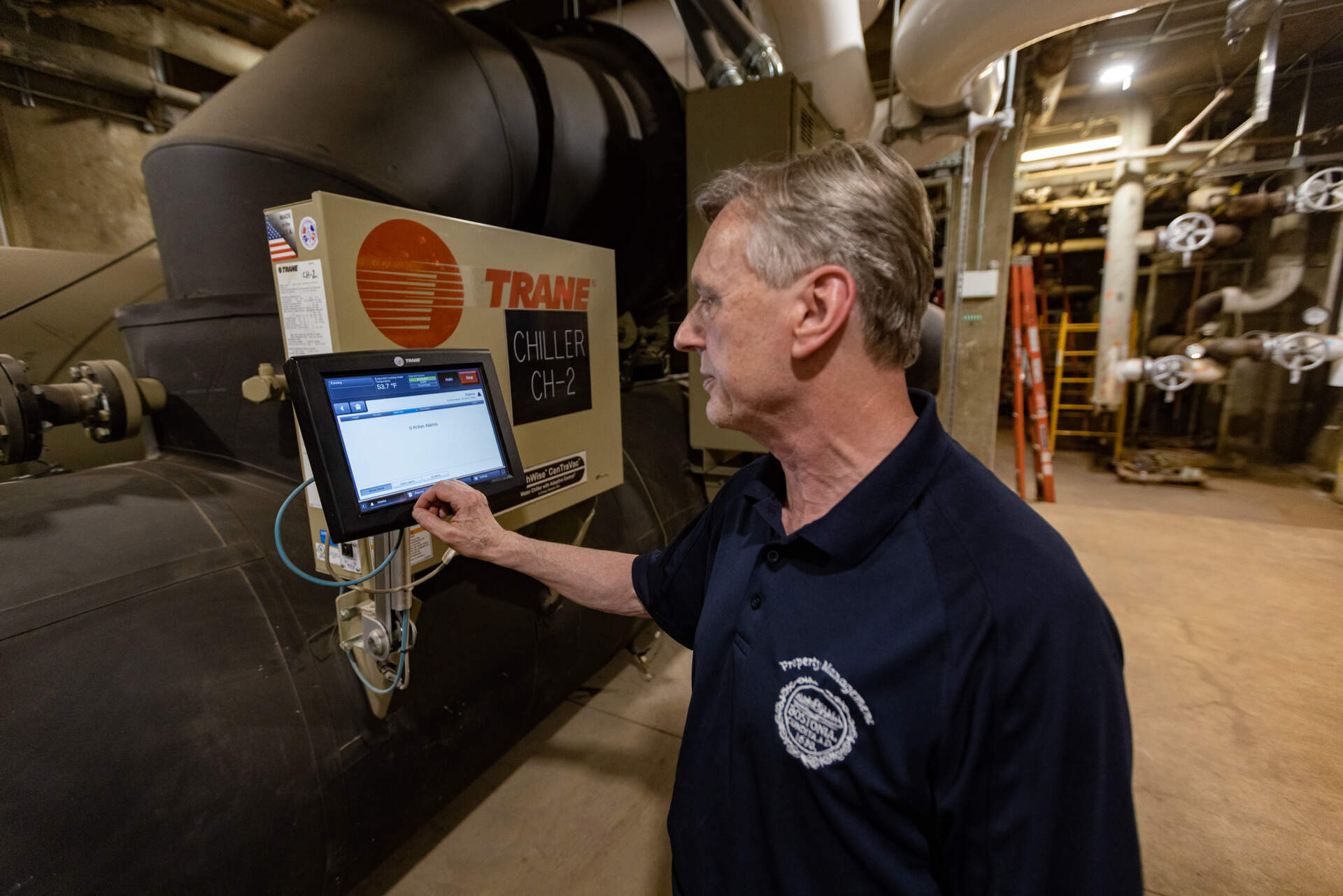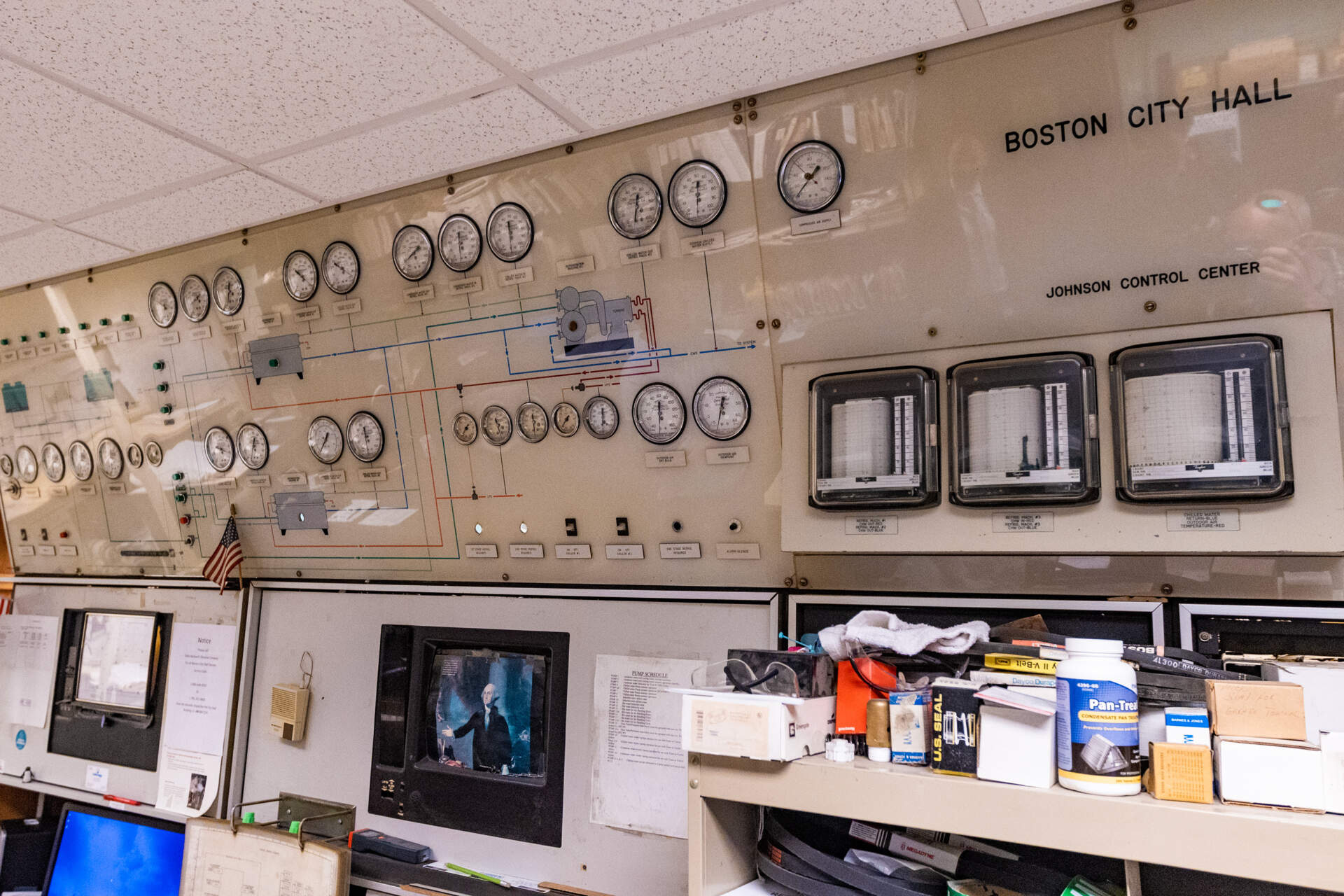 It's a complex task, because the Boston City Hall of today is a bit of a Frankenstein. Its HVAC systems were repaired and replaced in a patchwork over the years, resulting in a dizzying array that only a maestro like Paluchowski can keep running.
He keeps an eye on it all from an array of computer monitors that sit under a huge abandoned control panel that looks straight out of "The Jetsons." "It's old and new mixed together and sometimes it doesn't work," he said.
Paluchowski used to field a lot of complaints about individual rooms being too hot or too cold. He'd have to manually calibrate systems from the basement. But a multi-million-dollar upgrade to the building's chillers and coolers a few years ago has helped with that.
The next big project: Ripping out and replacing the original hot water pipes from the '60s.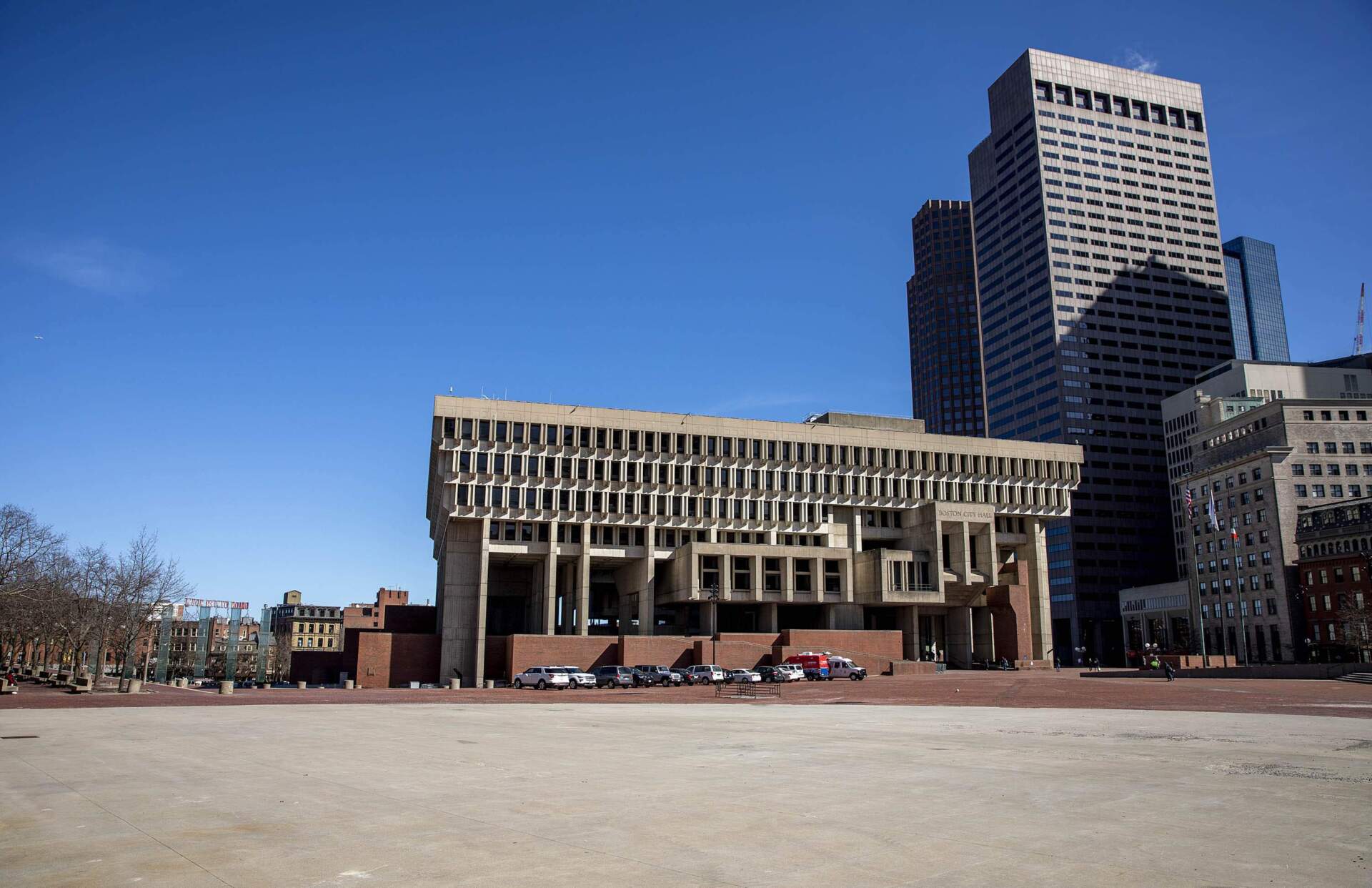 The designers of City Hall built the place to make a powerful visual statement — but they apparently didn't think much about what might go wrong down the road, like bursting pipes or damaging leaks. Many of the original pipes are nearly inaccessible, completely encased in concrete.
"We've actually had to core into that concrete just to be able to repair and actually identify the leak," said Eamon Shelton, Boston's commissioner of property management.
Replacing old piping is a big job; replacing old piping buried under layers of concrete is even messier and more expensive. The city has budgeted $13.5 million just for that work.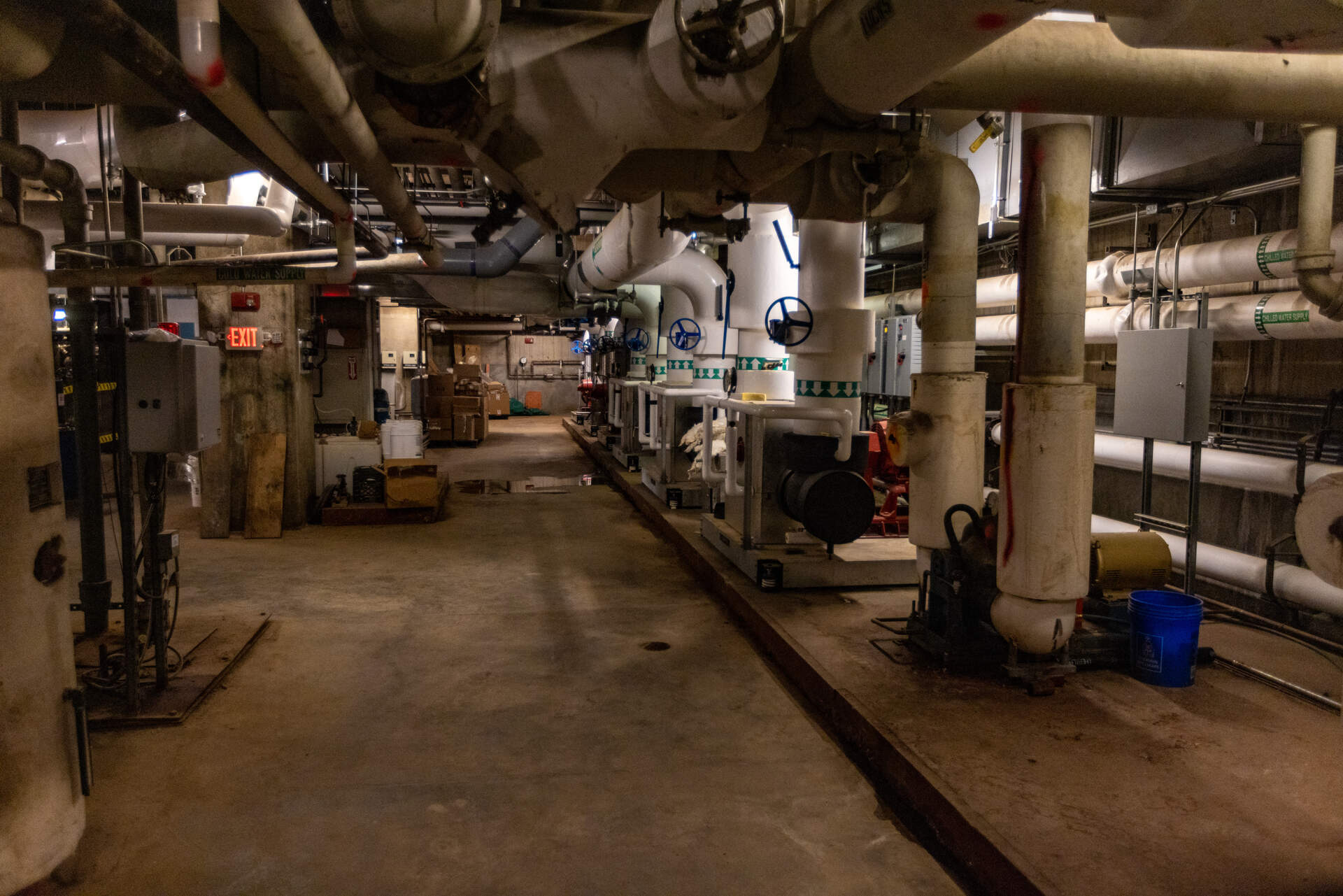 Experts who study Brutalist architecture say many buildings from the 1960s are now suffering from these kinds of maintenance issues.
When it came to the inner workings of City Hall, it appears the architects' artistic ambitions outweighed some practical concerns.
"In a lot of ways I think maybe they were tied up by their desire to make a building that was a total work of art," said Mark Pasnik, a professor of architecture at Wentworth Institute of Technology, and the author of "Heroic: Concrete Architecture and the New Boston."
He thinks the upkeep is well worth the trouble.
"To me, we have one of the most impressive, robust, complex, challenging city halls in the country, maybe in the world, and I am very glad to see it get a new life," he said.
Architects may celebrate these preservationist efforts, but for others, the spending raises an awkward question. Why devote resources to something that was once ranked the second ugliest building in the entire country?
"I'm not a fan," said Meg O'Brien, of Pittsfield, staring up at the mass of City Hall one recent afternoon from the surrounding brick plaza — which the city also is spending tens of millions to improve. Her friend Kathy Alsgaard, visiting from Connecticut, agreed.
"It's an eyesore," she said. "You look around and there's so much potential here and so much beauty here. Seems like we'd want to try to make it a little more comfortable."
Many in Boston's political class have shared this sentiment over the years. Former Mayor Tom Menino didn't like the building at all. He even proposed selling off the property and relocating – saying City Hall was "unfriendly," "cold," and that it "doesn't work for municipal government."
Paul McMorrow, a former columnist turned housing policy wonk, once penned an opinion piece in the Boston Globe titled, "Boston City Hall should be torn down," calling it an "atrocious waste of space."
There is one very important Bostonian who disagrees.
"City Hall is an architectural treasure," Boston Mayor Michelle Wu said in an interview at a recent community coffee hour in Mattapan. "I don't care what anyone else says about the appearance."
Wu said she's committed to funding the long-delayed maintenance needs of the "people's building." Her administration also is launching a city-wide maintenance audit of the roughly 350 public buildings and facilities in its portfolio.
"It's always easier to create something new, or put money to a new announcement," she said, "rather than do the more boring or simple hidden tasks of regular maintenance to make sure that things can last longer in the long run."
Wu also said she wants to make the building more sustainable. The operations team is currently replacing all of City Hall's lights with energy-efficient LEDs, and plans to install better insulated windows with a future round of funding.
But first up, City Hall will be getting new hot water pipes and air handling units to match its new cooling system.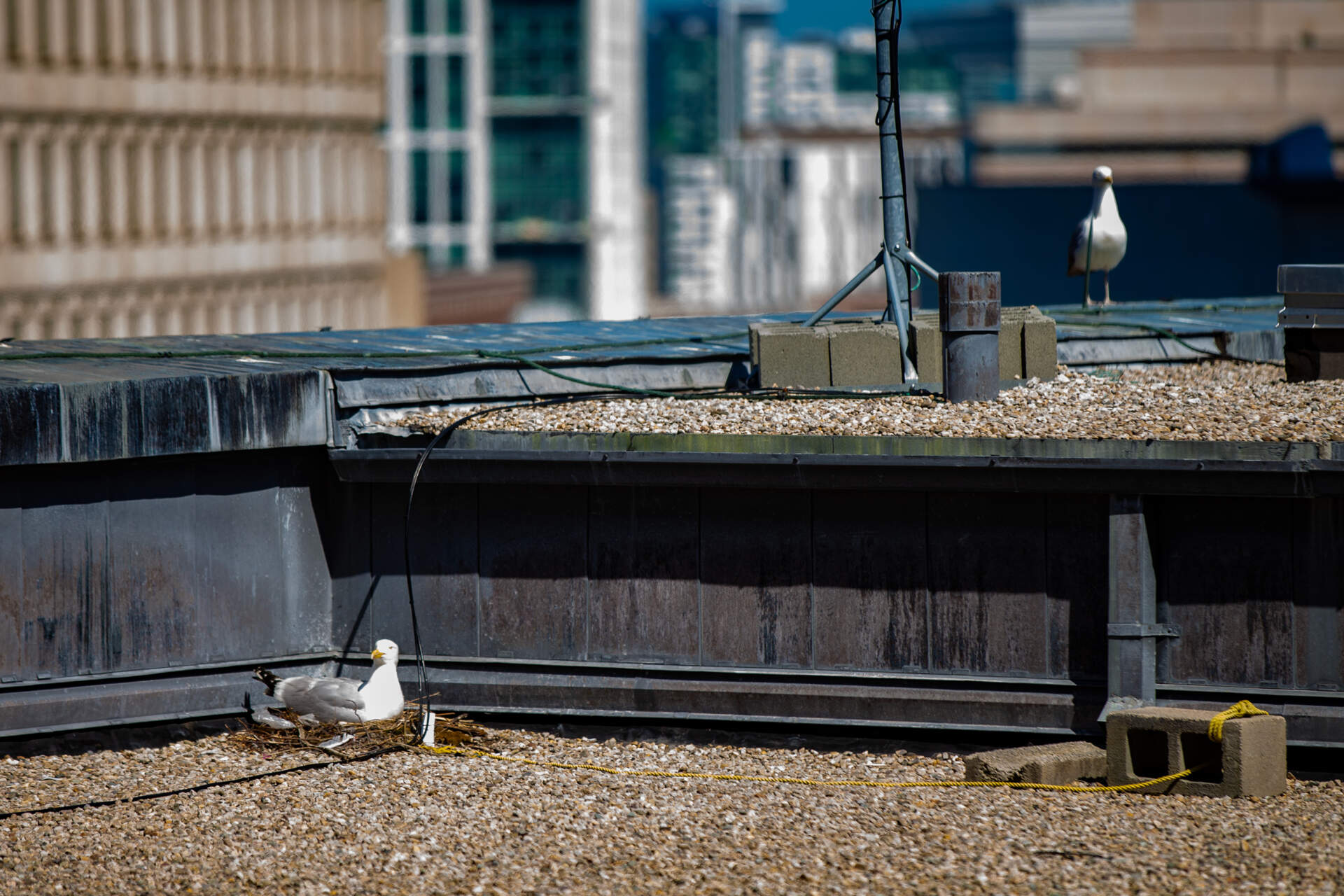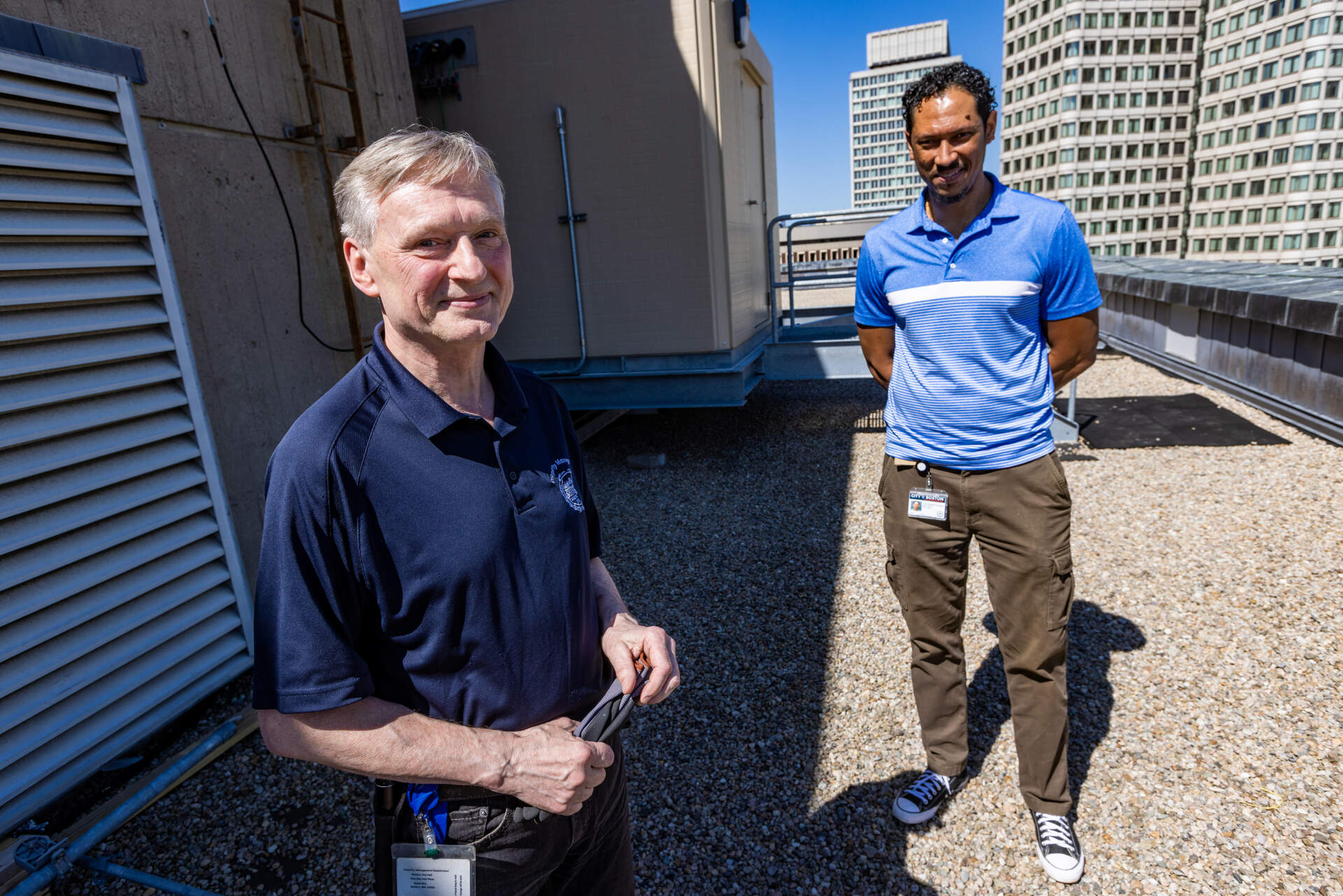 And after all this work — and nearly 20 years on the job — Walter Paluchowski is getting ready to retire. He's trying to teach all his secrets to a new generation of City Hall operations workers.
"It's quite a little bit to learn," he said. "It's not just looking at the screen and sitting in the control room. You have to be in the field, because some things you still have to manually adjust."
Paluchowski stepped past the squawking seagulls, headed to the stairs and descended back into the concrete fortress of City Hall. He hopes a new infusion of money — and a new set of stewards — can take this quirky old building into the future.
This segment aired on June 15, 2023.