You oughta know by now — 'Jagged Little Pill' at the Opera House is still a winner
What price do families pay in the pursuit of perfection? What's the price of secrecy? Those are the resonating questions, fueled by Alanis Morissette's music, in "Jagged Little Pill," making its triumphant post-Broadway return to Boston at the Citizens Bank Opera House through June 25.
 
Energetically directed by Diane Paulus, who gave it life at the American Repertory Theater in 2018, the show starts with a flurry of infectious music and dancing that ushers in the introduction of the Healy family, whose matriarch Mary Jane pens a saccharine Christmas letter every year to friends and loved ones detailing the accomplishments of their happy clan. But Mary Jane, or MJ, soulfully rendered by Heidi Blickenstaff, carries a secret she's never healed from that leaves her internally battered and broken.
Unlike many other musicals based on rock artists' songs, this narrative written by Diablo Cody isn't the typical jukebox celebrity tale stuffed to the seams with every musical hit said star has ever released. In "Jagged Little Pill," the Healys and all their troubles take center stage while Morissette's wildly popular 1995, multi-platinum album makes an apropos soundtrack, with a live band conducted by keyboardist Matt Doebler, to their life. Tom Kitt is the music supervisor, orchestrator and arranger.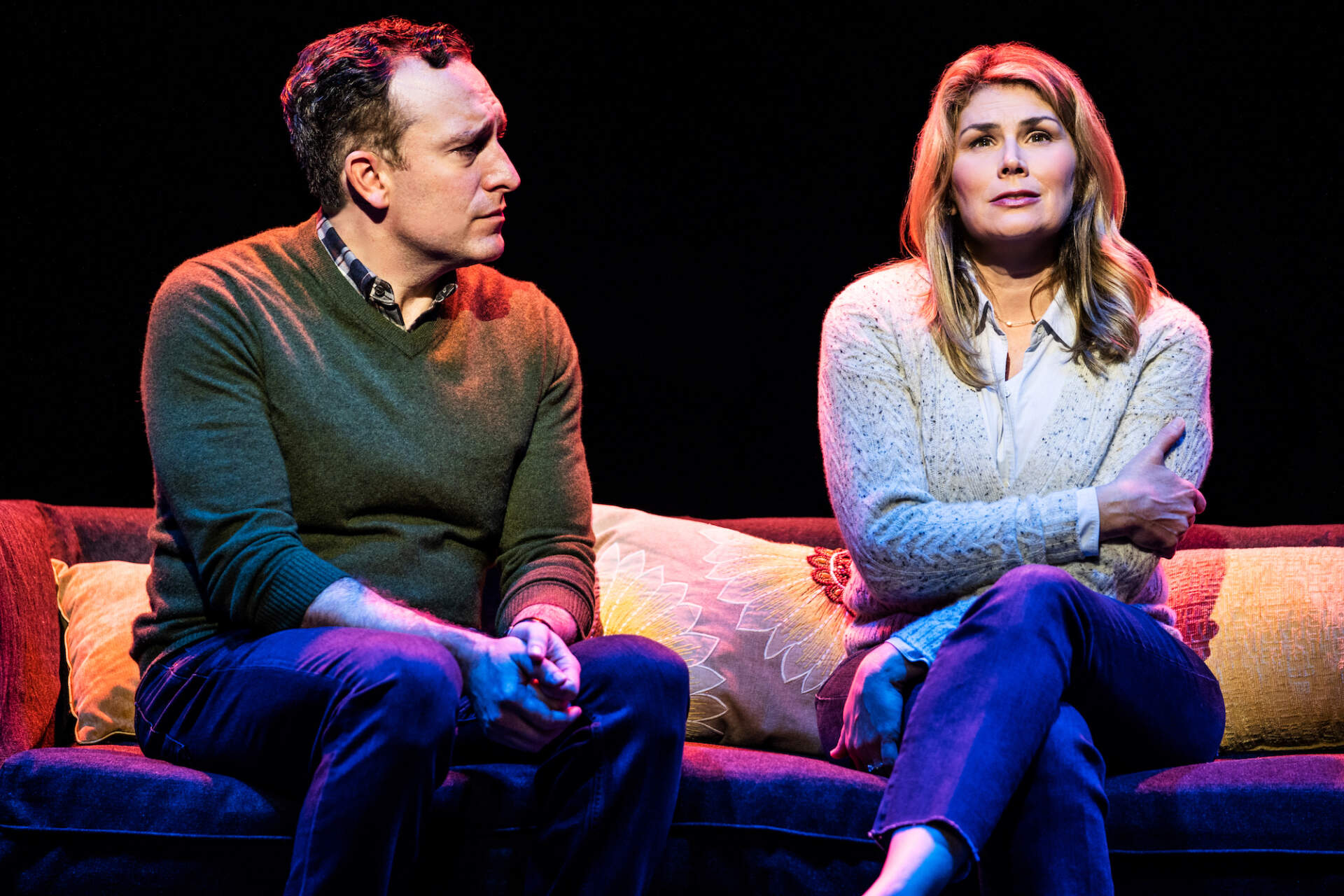 Blickenstaff's husband Steve (Chris Hoch), their star son Nick (Dillon Klena) and their adopted Black, bisexual daughter Frankie (Lauren Chanel) all have their battles to fight. Still, it's not until later in the show that the weight of their individual journeys becomes clear and resonant.
Blickenstaff leads an excellent cast of actors and singers who soar through Morissette's songs with ease. The choral arrangements are a lot sweeter than Morissette's original tracks, but they're enjoyable just the same. Blickenstaff's piercing vocals, Frankie's flame Jo's (Jade McCleod) glorious growls, and Bella's (Allison Sheppard) beautiful vocal tone in their performances make them consistent scene stealers. Lauren Chanel's lovely soprano should not go without mention. McCleod's "You Oughta Know," which starts with a simmering, quiet rage before its final explosion, and Blickenstaff's heartfelt rendition of "Forgiven" with gorgeous choreography from Sidi Larbi Cherkaoui still haunts.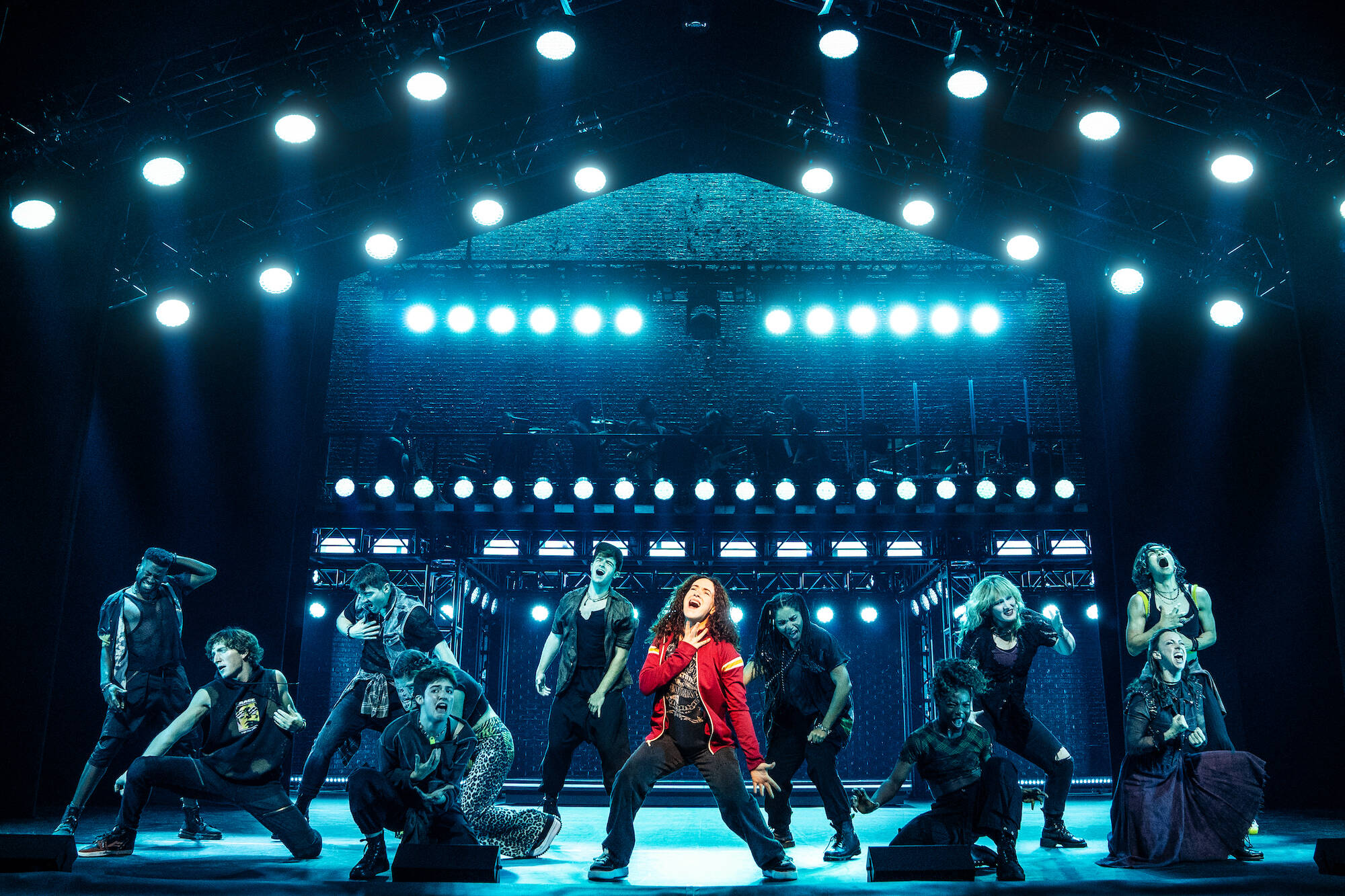 And there's much to sing (and lament) about. There's a lack of intimacy between MJ and Steve, a penchant for porn, betrayal, sexual assault, addiction, and wondering how to best right a wrong that ties this tale together. Despite the weighty topics, the upbeat music, choreography and comedic one-liners like "even your brownies are Caucasian" when MJ shares with Frankie that she and her classmates sold blondies when they protested back in school instead of holding up bold signs at rallies.
"Jagged Little Pill," with music by Morissette and Glen Ballard among others, premiered on Broadway in 2019, and has won two Tony awards and 15  nominations. It's easy to see why in this Broadway in Boston presentation. When Hoch's Steve sings "What's the matter Mary Jane?" toward the end of the show to his wife, who is in the hospital,  Cody's book, which won one of the Tonys, points out how much secrets cost and how they can take up so much space in the soul that it makes it hard to thrive.
MJ and the rest of the family learn how much hiding costs in this narrative that ends as it begins. But this time, the letter MJ crafts shares more about who the Healys really are and what it takes to heal and recover from life's jagged edges.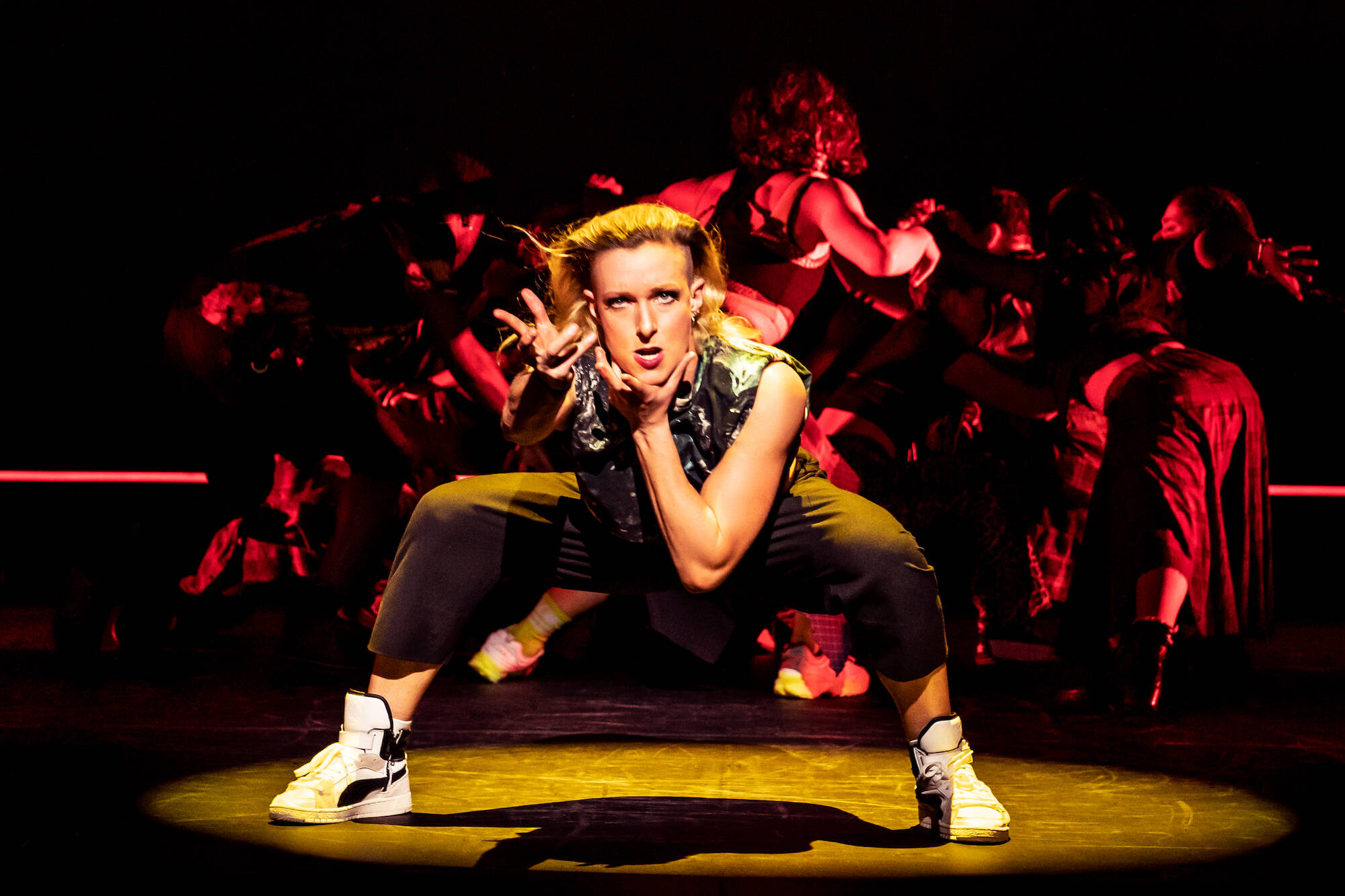 ---
Broadway in Boston's presentation of "Jagged Little Pill" runs through June 25 at the Citizens Bank Opera House.