25th Roxbury International Film Festival spotlights the city's overshadowed sides
There's a very funny montage that opens "Welcoming the Embrace," the excellent new documentary from Beyond Measure Productions that kicks off this year's 25th annual Roxbury International Film Festival. Amid soaring chords of Celtic-tinged guitar rock, we see shots of Fenway Park, scally caps, draft beers, duck boats, bagpipes, shamrocks and the Gah-den until a record-scratch freeze-frame interrupts and a voice reminds us, "This is not all of Boston."
For a quarter-century now, the Roxbury International Film Festival has been spotlighting sides of the city too often overshadowed by a pop cultural fascination with Irish gangster movies and tiresome townie caricatures. RoxFilm's silver anniversary edition is no different, offering nine days of film screenings, panel discussions, dance parties, musical performances, script readings, workshops and hangouts. The in-person festival will be followed by another five days of online screenings for those who couldn't make it out to movies at the Museum of Fine Arts, Northeastern University's Blackman Auditorium and Dudley Street's historic Hibernian Hall.
As one might have surmised from its title, "Welcoming the Embrace" is about the construction and unveiling of artist Hank Willis Thomas' memorial to Dr. Martin Luther King Jr. and Coretta Scott King on Boston Common, but it's also about so much more than that. The film provides a crash course in our city's astonishingly rich Black cultural history, upending some apocryphal assumptions that have been passed around as received wisdom for far too many years. It's a terrific way to launch a celebration of diverse voices and stories from Boston and beyond — a movie that doubles as a mission statement for the festival itself. (My only complaint about the fleet, 42-minute documentary is that it doesn't run twice as long.)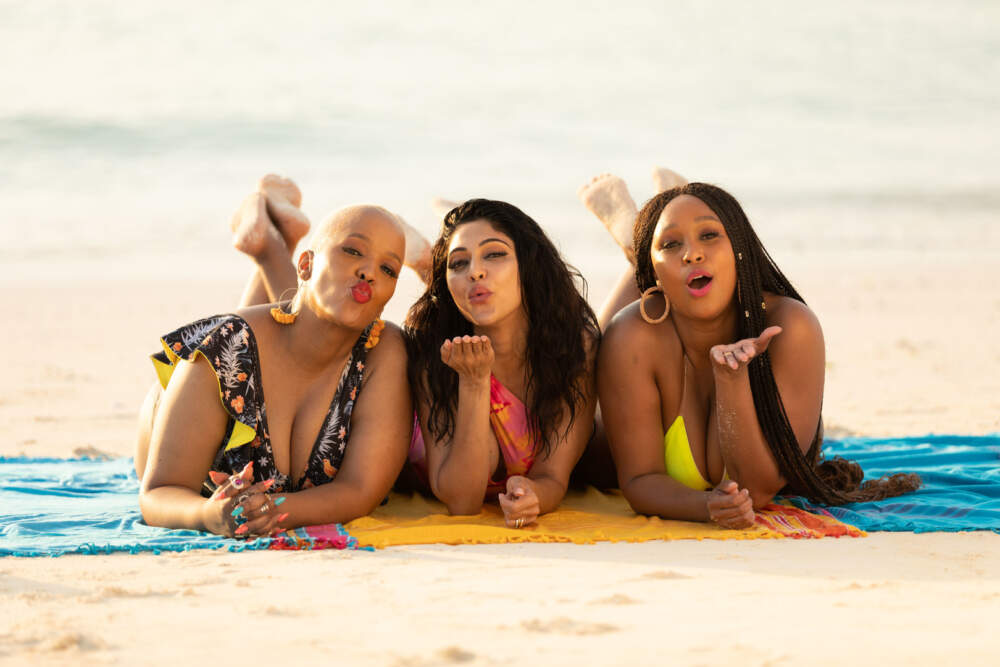 One of the film's most emblematic moments comes when RoxFilm's longtime artistic director Lisa Simmons appears as an interview subject, telling a funny story about flying in "WKRP in Cincinnati" legend Tim Reid about 20 years ago for a screening of his sophomore directorial effort, "Asunder." A snowstorm had shut down most of the city, yet there were 700 people lined up at the Blackman Auditorium to see the movie. According to Simmons, a shocked and delighted Reid turned to her and said, "There are Black people in Boston?"
The second opening night attraction takes us out of the neighborhoods and to the other side of the world. South African filmmaker Bianca Isaac's "The Honeymoon" stars Kajal Bagwandeen as a fashion designer and would-be bride jilted the night before the wedding by her credit-hogging fiancée and business partner. Figuring that living well is the best revenge, she brings her two best friends on what was supposed to have been their pre-paid honeymoon trip to Zanzibar. The distaff "Hangover"-esque antics come fast and furious thanks to very funny performances from Minnie Dlamini as a bored suburban mom looking to cut loose and Tumi Morake as a desperate social media influencer who will do just about anything for attention.
Other notable documentaries screening at this year's festival include "Kenyatta: Do Not Wait Your Turn." Executive produced by Al Roker, the film chronicles the 2022 campaign of the hugely charismatic Pennsylvania State Rep. Malcolm Kenyatta, who made history as the first self-described "poor, gay, Black man from North Philly" to run for the U.S. Senate. "A Story of Bones" follows preservationist Peggy King Jorde's attempts to memorialize a mass grave containing thousands of formerly enslaved Africans in Saint Helena. "Powering Puerto Rico" is about just that. After being stranded in San Juan during Hurricane Maria charging his cell phone with a car battery, Northeastern University professor Eugene Smotkin brainstormed an idea for a renewable nanogrid system that could provide electricity for the entire island.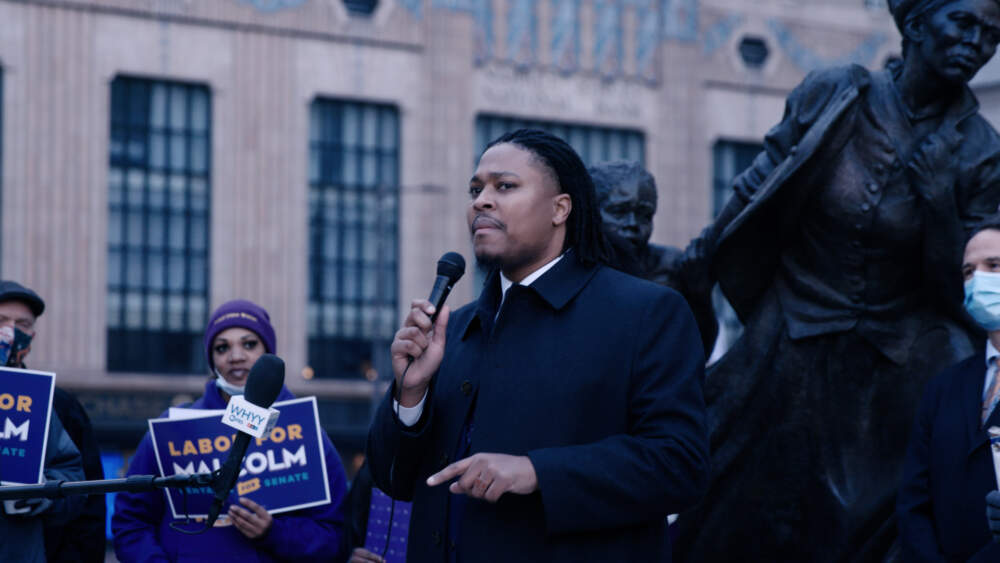 RoxFilm's nine shorts packages showcase nearly 60 titles, each programmed according to genre and subjects, such as "It's Okay to Need Help," "Artists in their Own Words" and "Family Dynamics with Love." The "Celebrating Community" program spotlights local stories, and from the films made available in advance, I was most impressed by "True See" and "Nxt Era: More Than Football." The former tells the story of a wayward teen named Troy, who started selling drugs on Castlegate Road circa 1988. These days he's True-See Allah, Director of Community Engagement for the Suffolk County DA's office, offering hard-won life lessons and help to young men in situations he counts himself lucky to have survived.
Similar mentorship can be found in "More than Football," which introduces us to Mick Brunache, founder of the Nxt Era 7vs7 youth football league and coach of the Mattapan Patriots. "Mick the Mayor" teaches the importance of not only gameplay but also mindfulness, mental health and community. Far more important than winning is providing at-risk children with a sense of belonging, giving them something to strive for. You're going to love this guy.
This year's festivities are bookended by alumni screenings from RoxFilm's past. The pre-opening night silver anniversary celebration includes Robert Patton-Spruill's seminal 1997 "Squeeze," which re-configured the then-ubiquitous Los Angeles 'hood-sploitation' movies into a cautionary tale of three 14-year-old friends of Black, Puerto Rican and Vietnamese descent tempted by the easy money of the drug trade in the long shadow of Dorchester's Rainbow Swash tower.
Even more exciting is the closing night screening of the same year's "Eve's Bayou," followed by a conversation with writer-director Kasi Lemmons. One of the most accomplished and inexplicably overlooked films of the '90s, it's a gorgeously atmospheric, Southern Gothic coming-of-age drama starring Jurnee Smollett as a young girl discovering dark secrets about her philandering father, played by a swaggeringly magnetic Samuel L. Jackson. With a confidence rare for a first-timer, Lemmons evokes classics like "Killer of Sheep" and "The Night of the Hunter" in a haunting debut that finally seems to be getting its due.
---
The Roxbury International Film Festival runs from Tuesday, June 20 through Sunday, July 2.