3M to pay $10 billion to clean up 'forever chemicals.' Critics say that's not enough
Chemical manufacturing giant 3M has agreed pay up to $10.3 billion over 13 years to help municipalities test for and clean up toxic PFAS chemicals in public water supplies.
The settlement comes after hundreds of claimants — including Massachusetts — sued 3M for its role in contaminating drinking water. The company produced firefighting foam containing PFAS, which has contaminated several sites in the state.
The deal, which still must be approved by the court, comes after a similar agreement with DuPont and spinoffs Chemours and Corteva was reached on June 2. Those companies agreed to pay $1.19 billion into a fund for PFAS remediation.
In a statement, 3M chairman and CEO Mike Roman called the settlement "an important step forward for 3M," and noted that the company will stop all PFAS manufacturing by the end of 2025.
The 3M statement also said that the settlement "is not an admission of liability."
Industry experts and clean water advocates welcomed news of the settlements, but said that far more money will be needed to remediate PFAS in drinking water supplies.
"Looking at the scope of the problem across the nation, $10 billion isn't really going to be sufficient enough to cover what our public water systems are facing," said Jennifer Pederson, executive director of the Massachusetts Water Works Association, an industry group. "I think we're looking at billions in Massachusetts alone."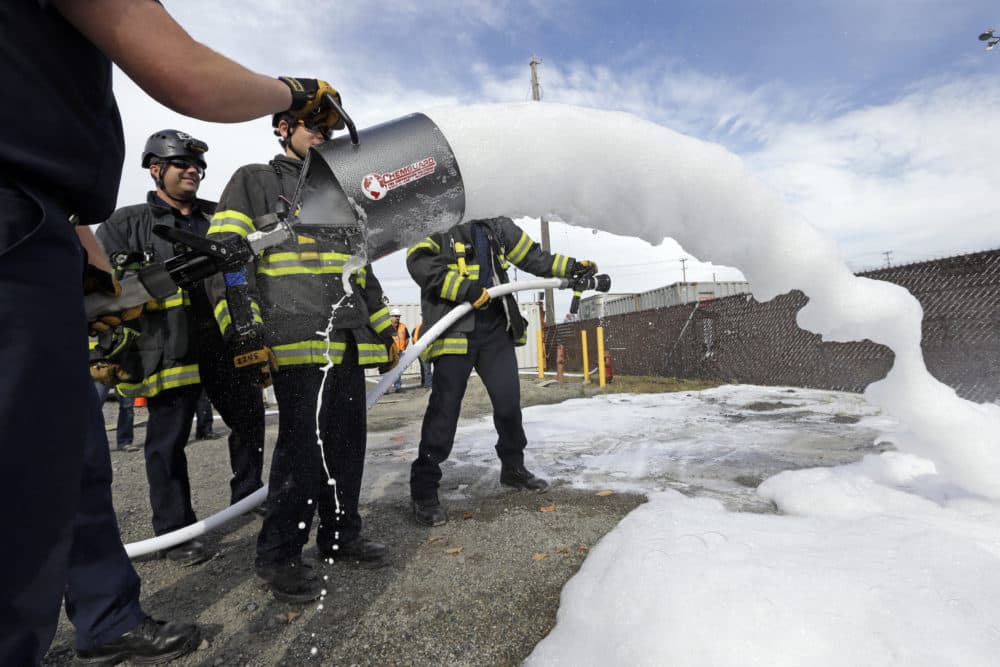 In Massachusetts, towns like Littleton and Barnstable have each already spent about $30 million to deal with PFAS, for example. And proposed EPA drinking water regulations, which should be finalized by the end of this year, will likely cost municipalities even more, Pederson said.
"We're looking at a good percentage of our Massachusetts public water systems that are likely going to have to treat for PFAS," she said. "Based on what we're seeing, there's still going to be a burden on the ratepayers to fund PFAS treatment."
Wendy Heiger-Bernays, a toxicologist at the Boston University School of Public Health, was disappointed that the settlement won't hold 3M liable.
"There are certainly communities in Massachusetts who have been poisoned," said Heiger-Bernays. "You'll rarely hear me say that, but they have been."
"I would have loved to have seen the settlement include some money for medical monitoring, but that would have required acknowledgment of harm," she said.
Massachusetts has already allocated $170 million to PFAS cleanup, and the federal government recently announced it will give the state $38 million to address emerging contaminants, including PFAS, in drinking water. The Legislature has also proposed creating a new PFAS trust fund, which could potentially distribute lawsuit settlement money.
However, it is still unclear when or if Massachusetts will receive money from the 3M settlement, or how much the state might receive.
In a statement, Bonnie Heiple, Commissioner of the Massachusetts Department of Environmental Protection, said the Healy administration is "reviewing the proposed settlement."
A spokesperson for the state Attorney General office declined further comment "due to ongoing litigation."
PFAS chemicals were invented in the early 20th century and used in aqueous film forming foam, or AFFF. As a result, PFAS contamination is common near airports, fire training academies, and military bases that used AAAF for fire training drills and fighting fires. AFFF is one of the largest sources of PFAS contamination in drinking water.