A big, new Provincetown home for a nonprofit that provides LGBTQ+ youth a safe haven
Resume
Before coming to Provincetown for his first year of the Summer of Sass program in 2021, Ethan Jackson had never heard of this wind-blown, rainbow-covered part of Cape Cod. He didn't know that over the past several decades, the town has become a safe haven for LGBTQ+ people like him.
"I kept saying to myself, I want to move and I want to get a new start on life and cliché stuff," Jackson said. "But then I discovered Summer of Sass and I discovered Provincetown. I started doing my research on what Provincetown is, looking at pictures, videos, and I just knew this is where I wanted to go."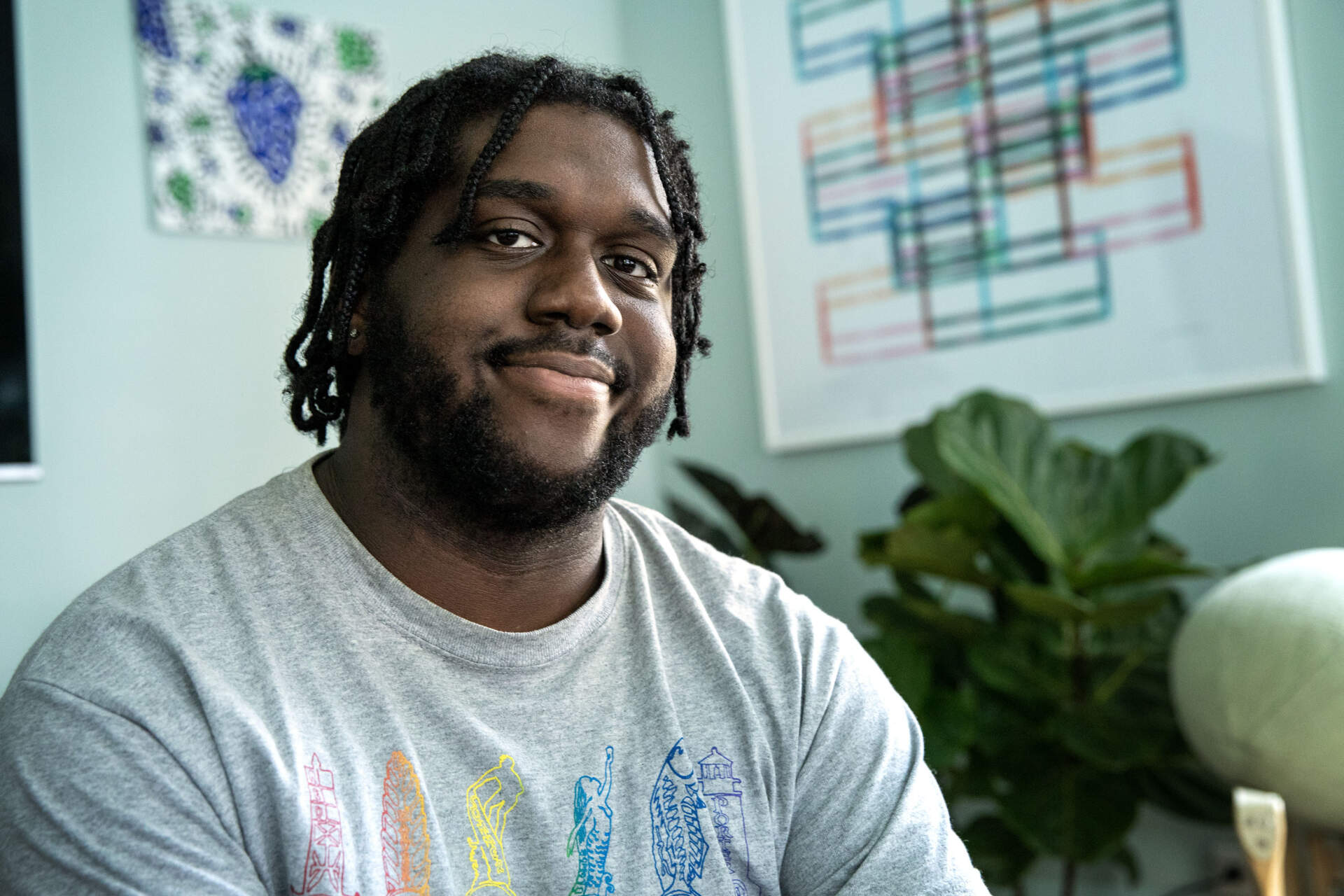 Summer of Sass is a nonprofit that provides subsidized housing and resources to LGBTQ+ youth between the ages of 18 to 20 from across the country, with an emphasis on youth coming from states with anti-LGBTQ+ legislation. Selected individuals move to Provincetown for the summer (and sometimes fall and winter) and work at a local business.
Kristen Becker created Summer of Sass in 2017 after going on a comedy tour with progressive pastor Jay Bakker. "We went through the Deep South. He would preach. I would tell dirty lesbian jokes," Becker said. One stop was Shreveport, Louisiana, where Becker grew up. While there, she came across an article about a teen who dropped out of the local high school after he was bullied because of his sexual identity. "You know, everybody was, I think, activated in a way after Trump won," Becker said. "And so for me, I was like, 'Well, let's get as many kids out as possible.' "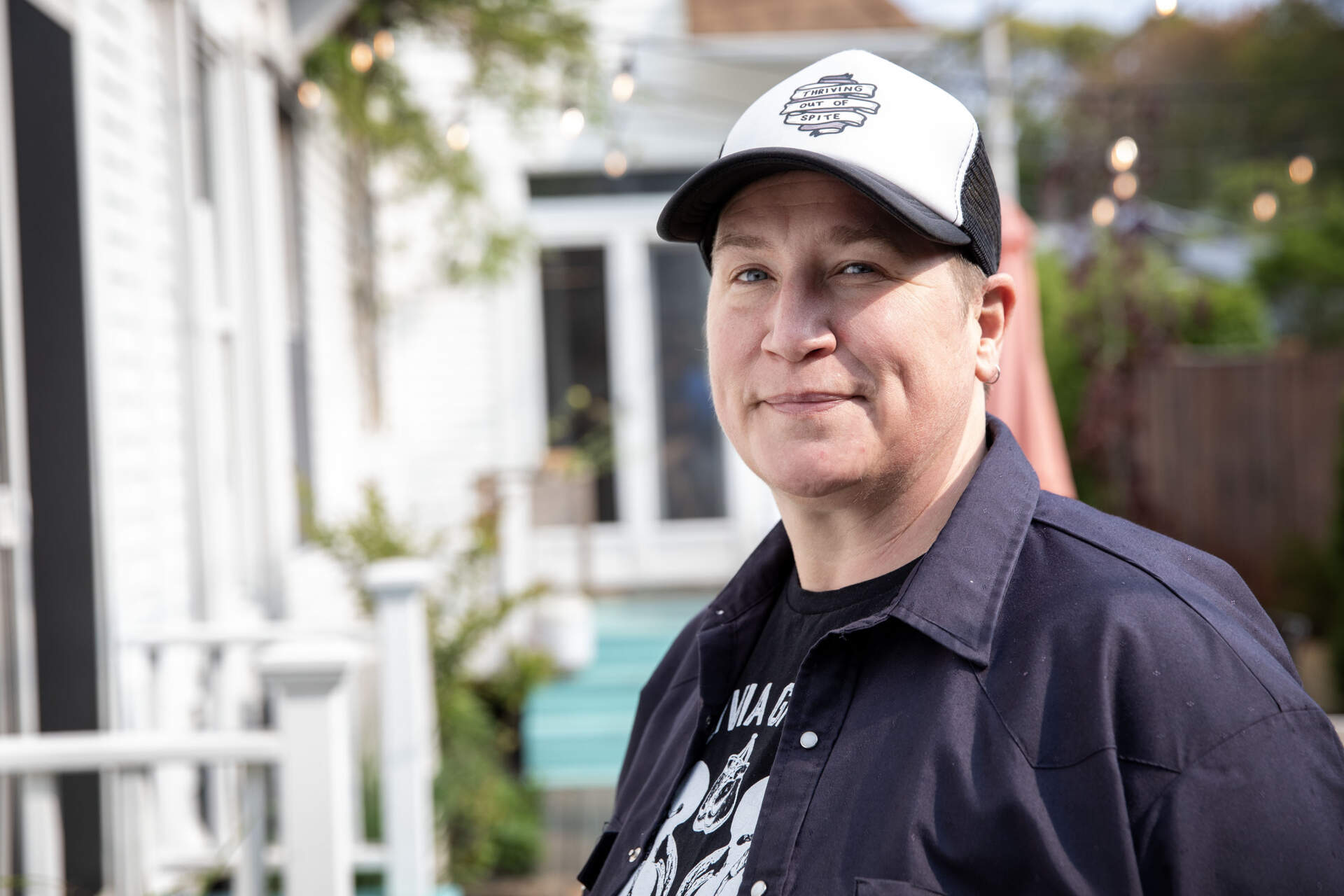 Since the beginning of its operation, the program was able to offer housing to two or three participating youths each summer. Through GoFundMe, grants and fundraisers, Becker kept Summer of Sass going. But housing proved to be a persistent and complex problem. "Last year, it was very clear that this was unsustainable as it was set up, that renting a summer rental was now, instead of $12,500, it was $25,000," Becker said.
During Jackson's first summer as a "Sasser" at Summer of Sass, he stayed at a rental cottage because the organization didn't own property. Now, Jackson and other Sassers have a house and headquarters to call home. Nestled into a backroad along the shore of Provincetown is a Victorian mansion with a sprawling lawn and large front windows.
Inside, the house boasts colorful walls and other graphic elements, like a rainbow that hugs the hulking doorway of the dining room. Two tortoises in their tanks flank a large wooden table. The rest of the house is furnished with an eclectic mix of modern and bold furniture, like a disco ball glittering from the ceiling of one of the upstairs bedrooms. The interior and parts of the exterior were furnished through a partnership with AllModern.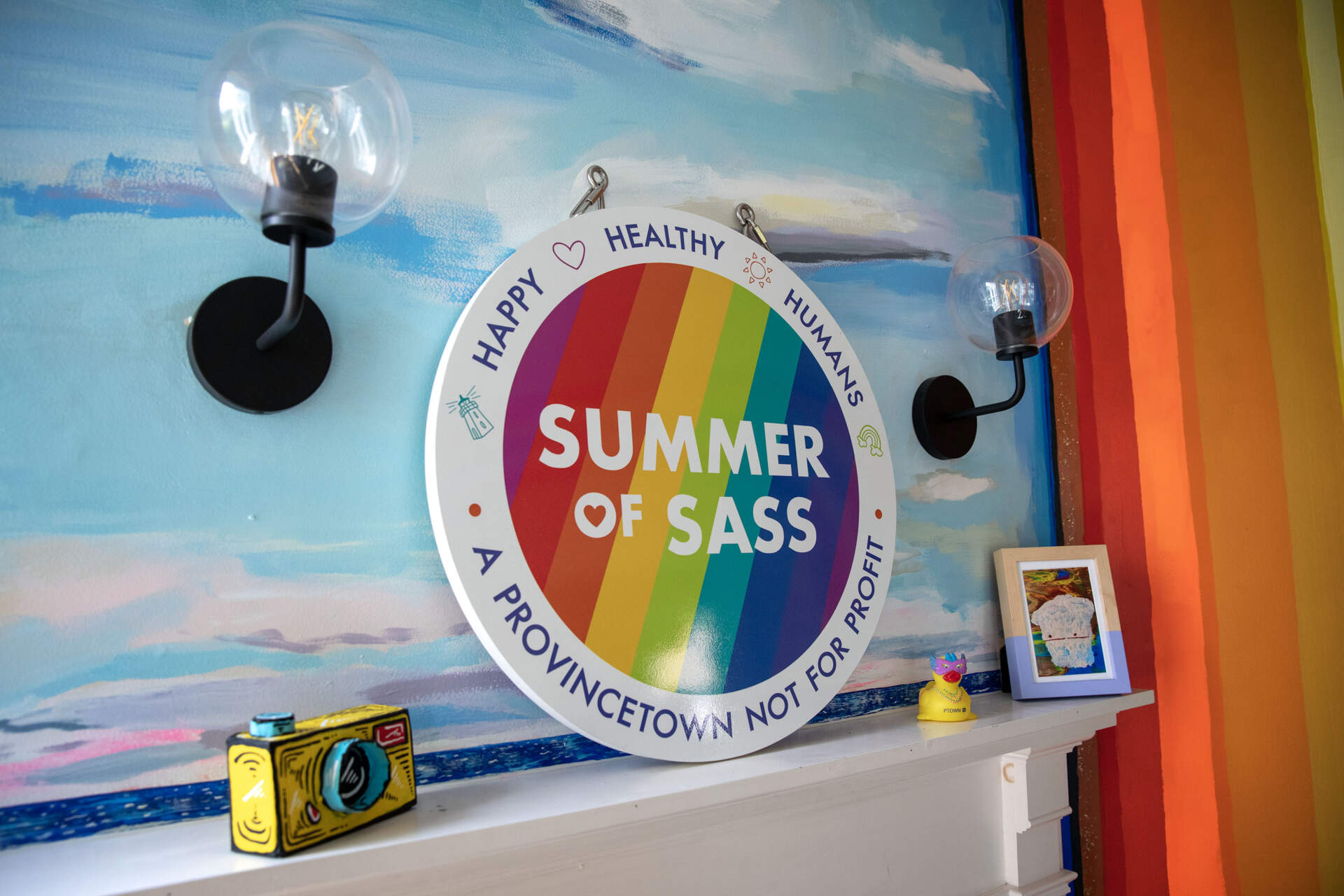 In July 2022, Summer of Sass held a fundraiser where former Sassers "spoke their truths" to a room full of people, Becker said. "And that room responded." A specific donor, who wishes to remain anonymous, reached out to Becker before the fundraiser but after they attended the event, reached out again.  The donor offered to cover the full cost of the purchase of the five-bedroom Victorian mansion, a property Becker hadn't really even considered. "I really thought I was going to get like a two-bedroom cottage, you know?" Becker said. "Instead, we got an eight-room mansion… Instead of two or three youths, now we can house eight, and eventually 12."
"They also committed to an additional 25% of our operating budget," Becker explained. "That way I didn't get swallowed by the house, by the fundraising aspect, by the scaling of the program and staff and, you know, more participants and everything else. So I've been incredibly fortunate."
It's a massive win for the program, which can now open its doors to four times the number of young adults it could previously. One of them is Nivea Croteau, who is attending the program for the first time this year. She came from Venice, Florida, a place that didn't really understand her, she said. Her grandparents actually recommended Summer of Sass to her, thinking it would be a good fit. Now, she's in an entirely new space she's learning to navigate — a process she hopes leads to personal growth.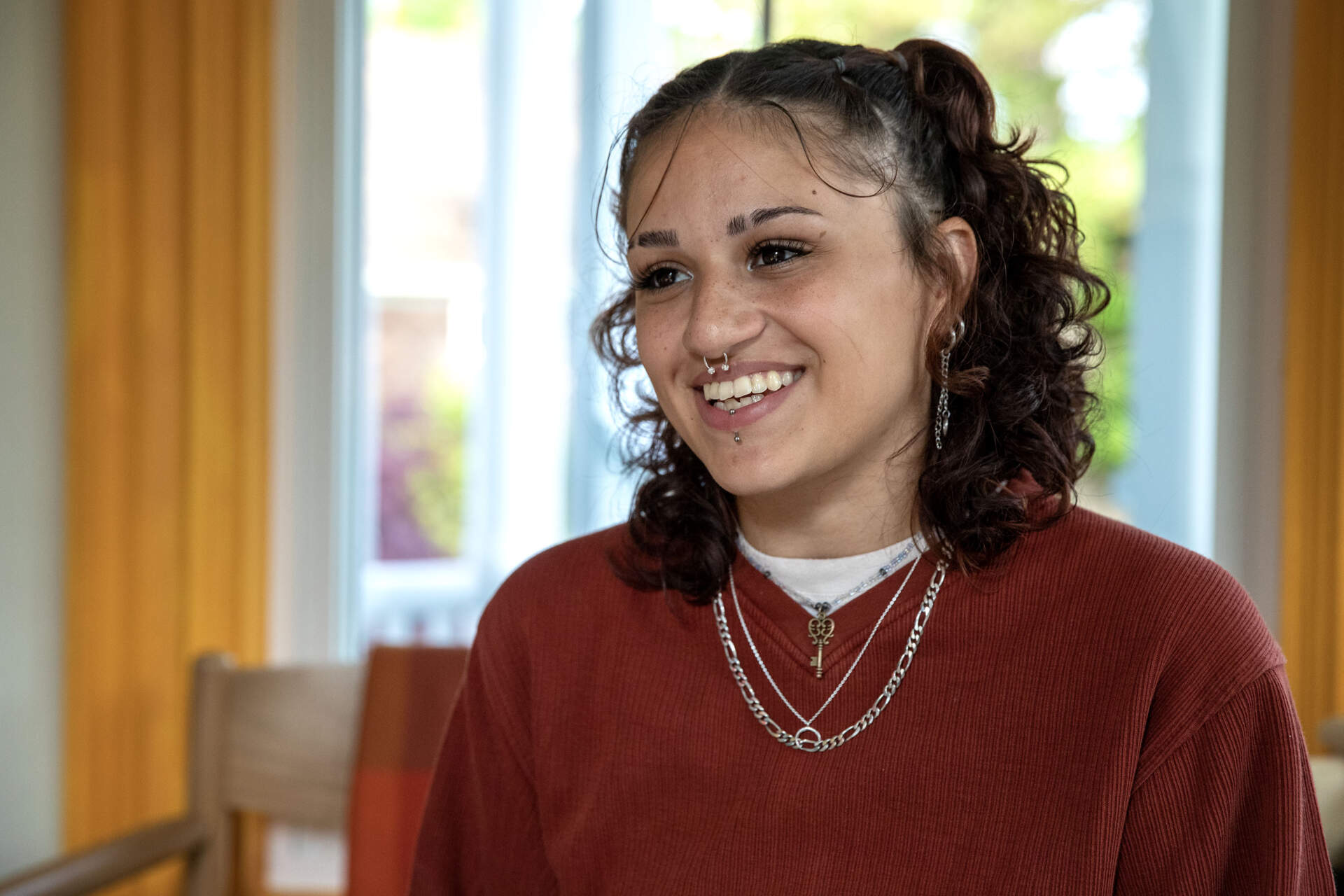 "Being in Florida, it was very hard to express myself and really step out of the box and who I wanted to be," she said. "And now seeing all these other people, it's giving me so much more inspiration and I can finally mold into the person I've really wanted to be for so long."
Having a communal space like the house where she can meet and form connections with other LGBTQ+ youth is essential, she said. "Just being here has pushed me outside my comfort zone," Croteau said. "Being here, I can come downstairs, I talk to all the people in the house… I feel like I can finally step out of the box."
While the house provides community for the Summer of Sass program, it's also much more than a property — it's future security for the organization. "This program will never die at this point," Becker pointed out. "Even if there was a terrible financial ruin, this [house] was a cash purchase. We sell it and move to something a little bit smaller. And that to me is… I have yet to really process it. It's definitely something that is bigger than I ever imagined."
This segment aired on June 30, 2023.