'Barbenheimer' lives up to the hype
This kind of thing didn't used to be such a big deal. Fifteen years ago, "The Dark Knight" and "Mamma Mia!" both opened on July 18, and I don't remember anyone making any memes about it. (I'm not sure we even had memes yet. We were all still on MySpace back then.) But this summer, "Barbenheimer" fever has been sweeping the nation, with people captivated by the apparently astounding novelty of two movies aimed at different audiences being released the same day. I suppose it is amusing to imagine Greta Gerwig's sassy, self-aware toy story in competition with Christopher Nolan's doomy World War II docudrama. But the sad truth is that Hollywood used to put out pictures like "Barbie" and "Oppenheimer" all the time. In fact, there used to be a wide variety of movies in multiplexes appealing to all sorts of demographics instead of just super-expensive sequels and remakes targeted at 40-year-old teenage boys. That "Barbenheimer" has become such a popular phenomenon is a rebuke to the sorely limited menu we've been served since the blockbuster fracking of the film industry. The fact that people are this excited speaks to a hunger Hollywood should heed.
And boy howdy, are folks fired up. On Tuesday afternoon, I talked to the Coolidge Corner Theatre's deputy director Beth Gilligan, who told me that in her 14 years at the cinema, she's never seen presales like this. They're used to selling maybe 100 seats or so in advance before opening a hotly anticipated title. At the time we spoke, they'd already sold more than 3,000 tickets for "Barbie" and almost 2,100 for their 70mm engagement of "Oppenheimer." With most of the weekend sold out, the Coolidge has added additional late shows of "Barbie" to try and keep up with demand, along with a pink carpet premiere and after-party on opening night. Other local cinemas are also getting into the "Barbenheimer" spirit, as the Somerville Theatre and Arlington Capitol are offering free popcorn for folks who come to see both films. Even Tom Cruise, the President of movies, posted pictures of himself buying tickets for "Barbie" and "Oppenheimer," announcing plans to see them as a double feature on opening day. (I adore his enthusiasm, but seriously can't imagine Cruise sitting still for five hours. Maybe the theater will let him bring in a treadmill?)
Gilligan thinks "Barbenheimer" is a great thing for movie culture, and I'm inclined to agree. Theaters still haven't fully rebounded from the pandemic, and the summer's sorry lineup of underperforming sequels hasn't exactly captured the public's imagination. (Even the excellent "Mission: Impossible" is doing disappointing numbers.) "It's so nice to hear people excited about coming to the movies again," she says, noting that these two big-budget studio pictures are also interesting, idiosyncratic films made by directors who started out with indies that played the Coolidge. However disparate in content and tone — my goodness, I do not recommend trying to do them as a double feature no matter what Tom Cruise says — "Barbie" and "Oppenheimer" are both distinctive visions from serious filmmakers who have a lot on their minds. You can wait all summer for a blockbuster that's actually about something, and here come two on the same day.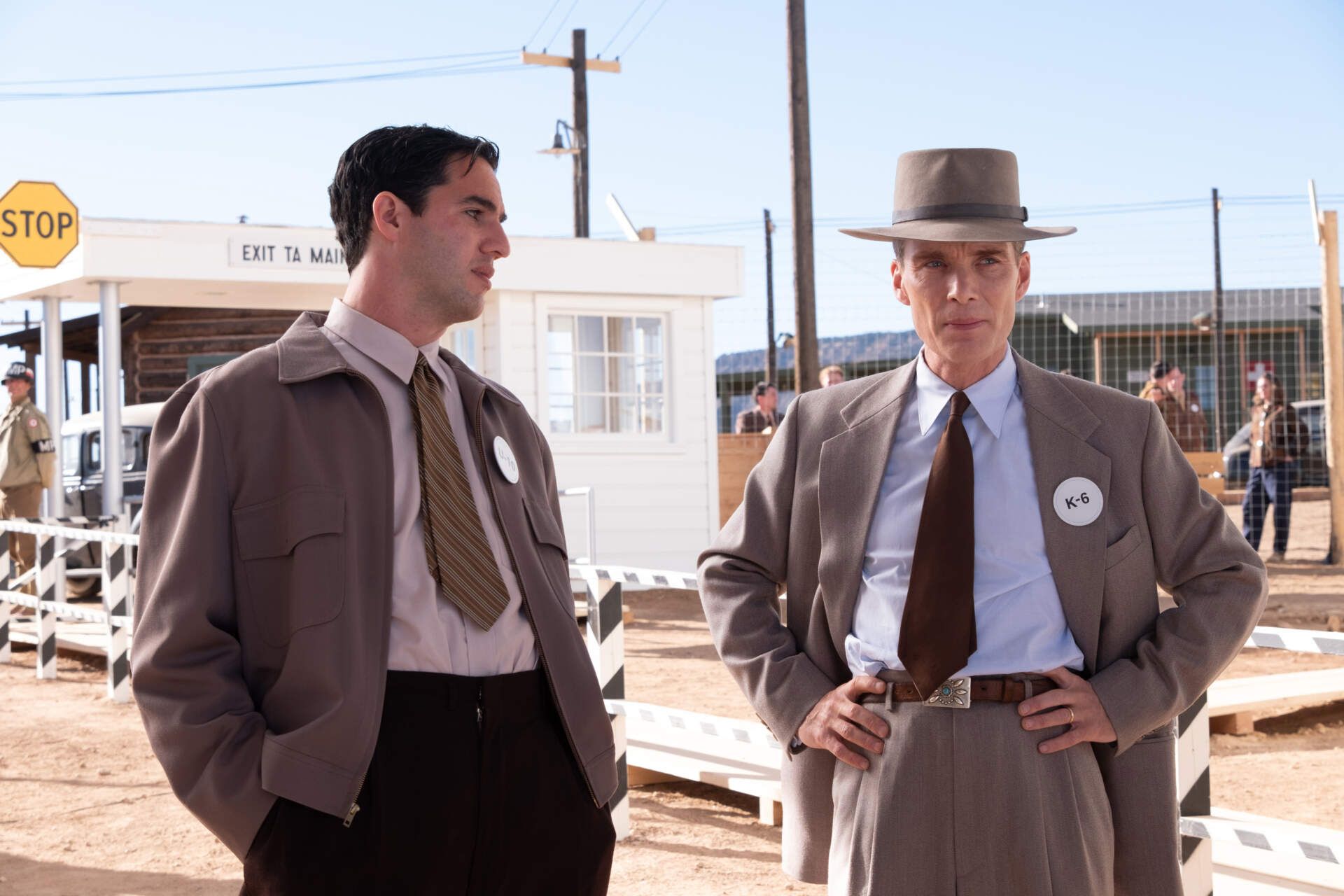 "Overwhelmed with ideas" is not a complaint I ever expected to have about a movie made by Mattel. But Gerwig's playfully meta take on America's most loved (and loathed) feminine icon tries to tackle every argument that's ever been had about Barbie's influence on American culture, along with quite a bit of contemporary gender theory, too many inside jokes for the terminally online, plus a few fantastic song and dance numbers. (I liked those the best.) "Barbie" is a crazily ambitious movie, and for the first half-hour or so, I thought I might be watching a masterpiece. It's akin to Robert Altman's "Popeye" in the sheer, stylized strangeness of its vision of Barbie Land — a two-dimensional, plastic paradise where all the dream houses are cut-out dioramas and human dolls drive miniature cars and pantomime drinking out of empty cups.
Played by an incandescent Margot Robbie, our Barbie finds herself suddenly and inexplicably troubled by thoughts about death. Her existential crisis manifests itself in physical imperfections like cellulite and flat feet, sending the character on a convoluted quest to contemporary Los Angeles accompanied by Ryan Gosling's gloriously dimwitted Ken. The more the movie tries to explain itself, the less sense it makes. Don't think too hard. It's more fun to marvel at the eye-popping production design, and the ferociously committed turns from these two leads. Gosling is probably going to get more attention — his himbo timing is immaculate and his dancing has improved significantly since "La La Land" — but I found Robbie's performance unexpectedly affecting. She never condescends to the character or acts like she's in on a joke. The movie sometimes gets a little too impressed with itself, but the actress never does.
"Barbie" bites off more than it can chew, yet only nibbles the hand that feeds. However didactic it wants to be about dismantling the patriarchy, at the end of the day, this is still a two-hour toy commercial. Gerwig's luminous 2019 adaptation of "Little Women" brilliantly threaded the needle of giving Jo the ending she deserved without betraying the book, but she can't quite pull off the same miracle here. Still, she comes closer than anyone had a right to expect from a project with such icky corporate origins. (A recent New Yorker article about Mattel's cinematic ambitions is one of the most dystopian things I've ever read.) Gerwig also gets bonus points for a joke about men explaining "The Godfather" to their girlfriends that hit so close to home I felt personally wounded.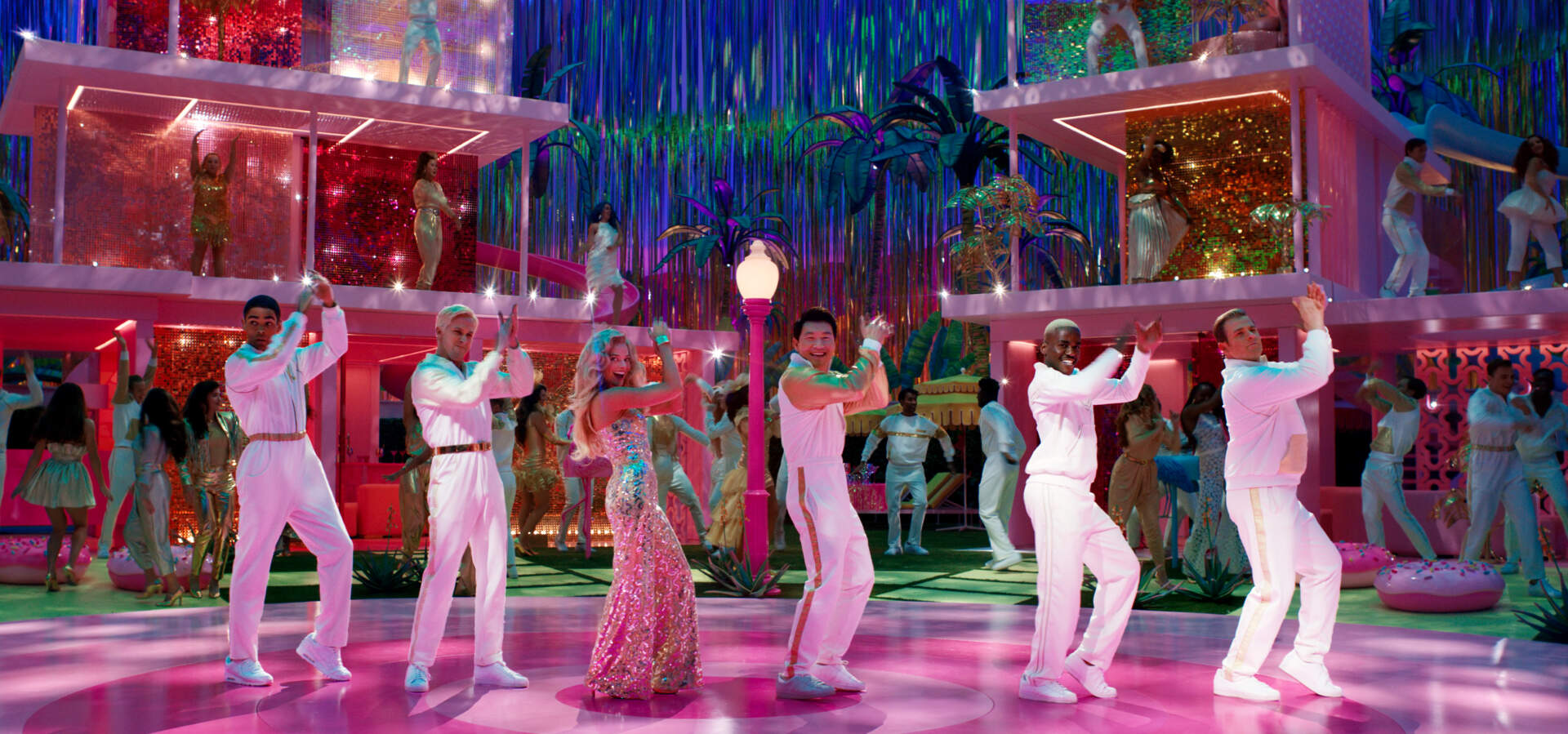 Christopher Nolan is our poet laureate of logistics. He loves making movies about intricate problem-solving systems, so the Manhattan Project would seem like a natural subject for the "Dunkirk" director. Yet I was still unprepared for the ferocity and compelling oddity of his "Oppenheimer." Adapted from Kai Bird and Martin J. Sherwin's 2005 bestseller "American Prometheus," the movie rockets through its three-hour running time like an only slightly less deranged version of a "JFK" or "Nixon"-era Oliver Stone picture — with similarly frantic, black-and-white cross-cutting, a cast of famous faces and a headlong momentum careening into one of history's darkest hours.
Cillian Murphy plays "the father of the atomic bomb" with magnetic, arrogant unknowability, only considering the consequences of his actions long after the fact. As is his custom, Nolan entwines three different timelines, running Oppenheimer's breakthroughs at Los Alamos concurrently with his downfall at the hands of the HUAC stooges and the eventual aftermath. (If you love committee meetings, have I got a film for you.) The film is stacked with all your favorite character actors — nearly every pasty-looking guy in Hollywood shows up here somewhere. It also boasts a splendid comeback turn from Robert Downey Jr. playing the seethingly jealous Admiral Lewis Strauss as Salieri to Oppenheimer's Mozart. He's stripped away all his fast-talking charm, finding registers we've never seen from him before. Matt Damon is his rock-solid, reliable self as General Leslie Groves, and by now, you've got to respect the guy's commitment to starring in every movie your dad wants to see.
So much of "Oppenheimer" consists of drably dressed men shouting at one another in cramped rooms, yet Nolan remains an irrepressible showman, shooting on large format film with crazed cuts to churning, subatomic reactions and wild, hallucinatory interludes. (A nude Florence Pugh holding up a Sanskrit copy of the Bhagavad Gita during sex might as well be borrowed from Stone's goofy glory days.) It is a work of profound moral seriousness yet also shamelessly entertaining. It probably sounds strange to say that I had a great time at "Oppenheimer," but I left the theater electrified and energized by the filmmaking, thinking about a line from another Christopher Nolan film released 15 years ago this week: "Either you die a hero or live long enough to see yourself become the villain."
---
"Barbie" and "Oppenheimer" open in theaters Friday, July 21. "Oppenheimer" is being released in multiple formats, including digital, IMAX and 70mm film. The 70mm press screening held at the AMC Boston Common was a technical disaster from which I would have walked out had I not been on deadline. I'm very much looking forward to seeing a proper 70mm presentation at the Somerville Theatre or at the Coolidge over the weekend. For more on area theaters and their projection capabilities, check out our guide to local indie cinemas.