All hail 'Macbeth,' Thane of Boston Common, this summer's stirring free Shakespeare
The emotional temperature has never been as high as it is in Commonwealth Shakespeare Company's stunning production of "Macbeth" on Boston Common through Aug. 6.
Not only has director Steven Maler assembled an outstanding cast — led by Faran Tahir in the title role — he has created a drama deeply rooted in fear and desire, both of which propel us into an escalating series of bloody events.
The play opens with a battle scene – one of several thrilling fight scenes designed by Robert Walsh – that clearly positions Macbeth as a fierce warrior who has proven his mettle and merit to his Scottish King Duncan.
Giddy and exhausted with triumph, Macbeth and his loyal friend and fellow general Banquo (the delightfully affable Omar Robinson) are surprised by the appearance (and what an appearance!) of Three Witches (Jesse Hinson, John Blair, Annika Burley) who prophesy Macbeth's rise to power. Tahir — who played Oberon in the CSC's inaugural production, "Midsummer Night's Dream" in 1996 and later starred in "Richard III" —  reveals Macbeth's vulnerability and humanity, making it easy to see how so much praise first feeds his ego, and then shifts into paranoia.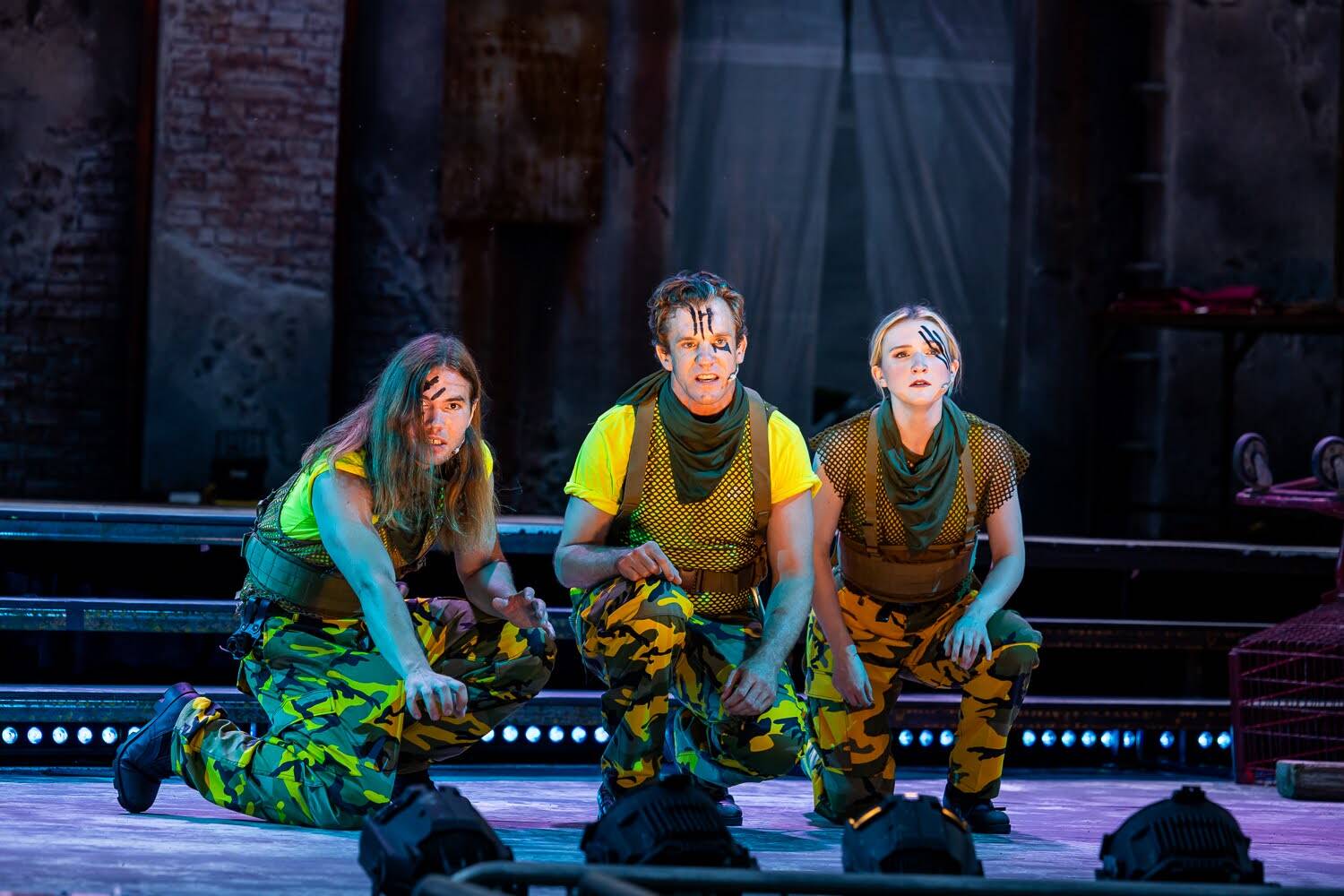 What makes this production so enthralling is how recognizable these characters are. Of course, the overarching themes of ambition, lust for power and betrayal feel as if they were ripped from today's headlines, but this ensemble cuts through Shakespeare's blank verse and archaic references to reveal raw emotions any one of us may have felt.
That sense of recognition is felt most keenly in the relationship between Tahir as Macbeth and Joanne Kelly as Lady Macbeth. These two have so much chemistry, it's easy to understand how they support and defend each other. Their affection for each other is obvious — just wait for the moment when Macbeth audibly purrs at the nape of his wife's neck — it will make you shudder with both desire and disgust.
Kelly offers a three-dimensional Lady Macbeth we rarely see. She is girlish, flirty and charming, clearly in love with her husband. But when the possibility of absolute power is made available, her shift to ruthless determination is breathtaking. When Macbeth first doubts, and then regrets his actions, her accusations are meant to keep him focused on their agreed goal. She is not so much manipulative for her own self-interest as she is her husband's partner in life, for better or worse.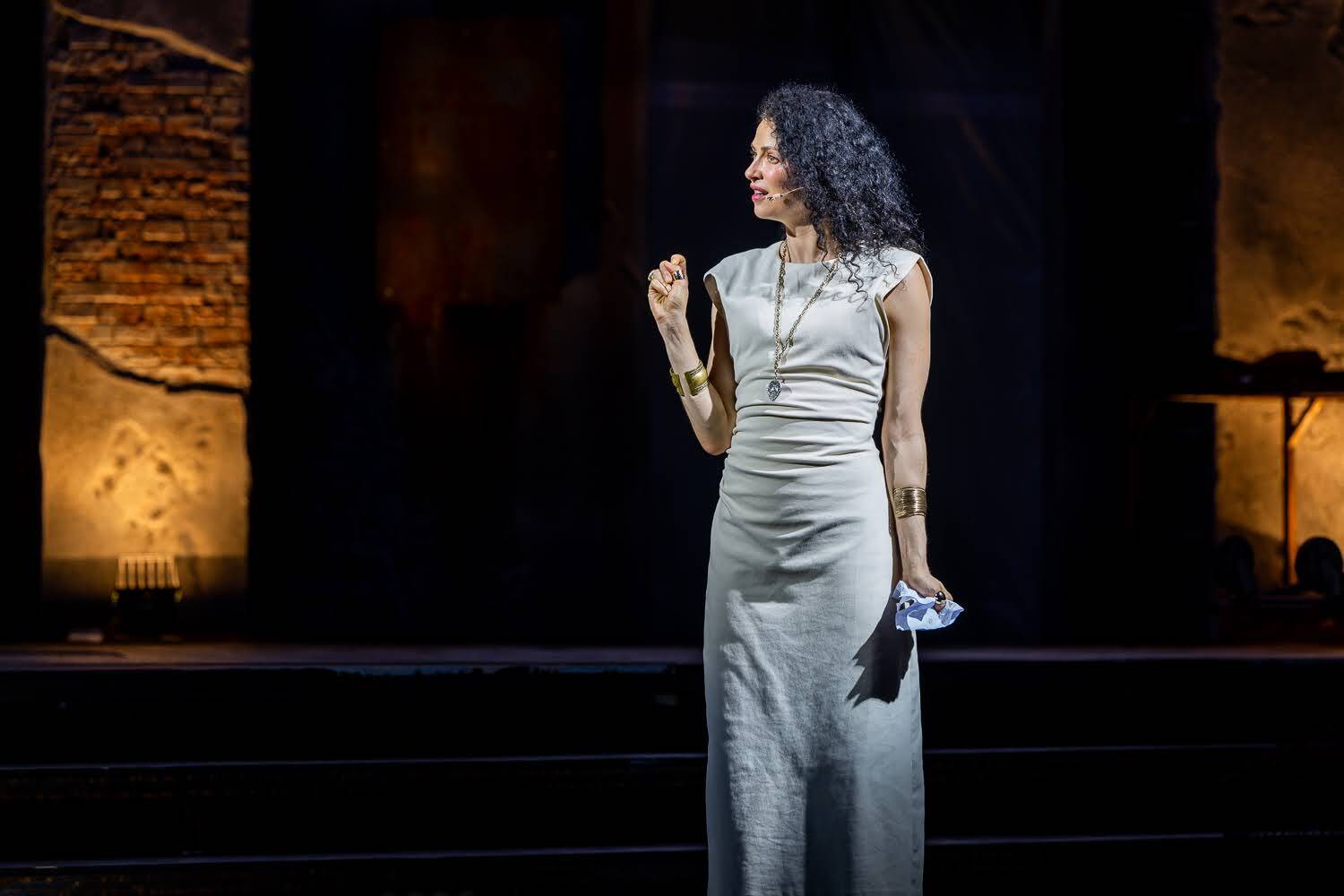 Maler maintains a tight grip on the pace of the play. There is hardly time to take a breath between bloody deeds, and yet there's time for characters to float across the upper balcony of the castle, jump into, on and around a parked jeep, consider their fate (Jessica Golden as Lady Macduff), mourn their losses (Nael Nacer as Macduff). Riw Rakkulchon's set of exposed beams and ramparts feels like we're in the midst of a construction site, adding to the feelings of anxiety and uncertainty about whether this world is falling apart or coming together.
Attention to the most subtle, but weighted, details is breathtaking: Don't miss Lady Macbeth's acceptance of a royal necklace, the way she clutches it in another scene, and then its delivery to her husband after her death; Robinson's joyful demeanor, which turns to horror, even as his smile remains firmly in place; or Ross' (Daniel Rios Jr.) playful combat with Young Macduff, cruel foreshadowing of the fate that awaits the child.
Faran Tahir reveals Macbeth's vulnerability and humanity, making it easy to see how so much praise first feeds his ego, and then shifts into paranoia.
Every member of this cast is locked into this world, and every battle, conversation and even a toast feels fraught and unpredictable. It was striking to see how much these actors made the roles their own, deepening and enriching the story. The Witches for example, are decidedly nonchalant, which dilutes their power, placing responsibility on the shoulders of Macbeth, the man who takes their predictions to heart and chooses to act on them.
While it seems unfair to call out any one performer in such a tightly knit ensemble, a special shoutout goes to John Kuntz, who stepped in at the last minute and did an admirable job with the comic role of the Porter, as well as a Sergeant and the Doctor.
It's always a gift to enjoy free Shakespeare on the Common with the wind ruffling the rough curtains at arched entryways and the moon peeking through the clouds. This summer's "Macbeth" is one of Commonwealth's Shakespeare Company's most exciting and rewarding productions yet.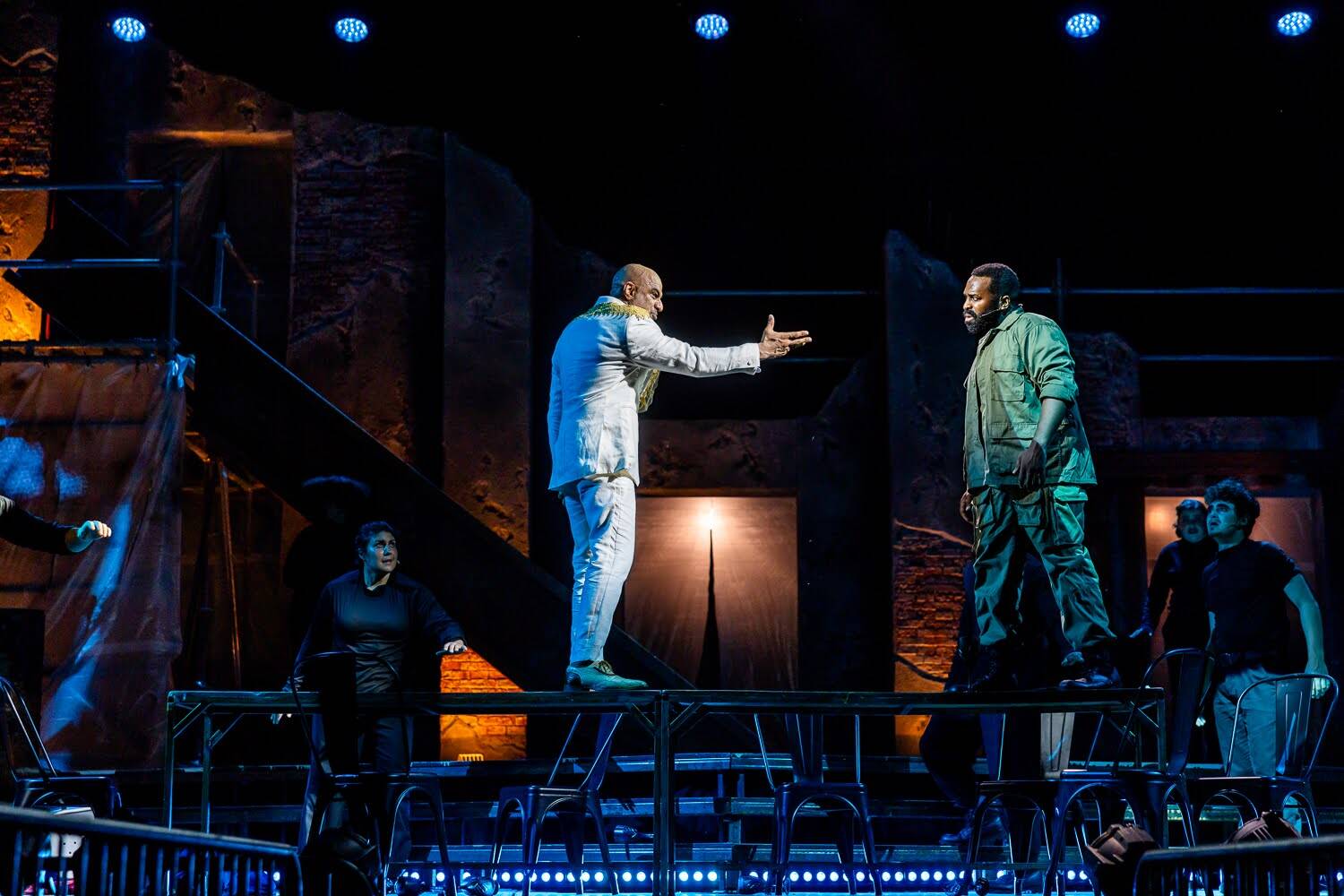 ---
The Commonwealth Shakespeare Company's production of "Macbeth" continues through Aug. 6 on Boston Common.