Forecasters predict a big Atlantic hurricane season, with potentially five severe storms
Forecasters are predicting an "above-normal" number of Atlantic hurricanes this year heading into peak season. Meteorologists also say that record-high sea-surface temperatures may fuel exceptionally strong hurricanes with heavier rainfall.
In an announcement Thursday, the National Oceanic and Atmospheric Administration (NOAA) predicted 14 to 21 total named storms for 2023, of which two to five could develop into major hurricanes with winds of 111 mph or higher. Ninety percent of tropical storms and hurricanes occur during the peak season, which runs from mid-August to mid-October.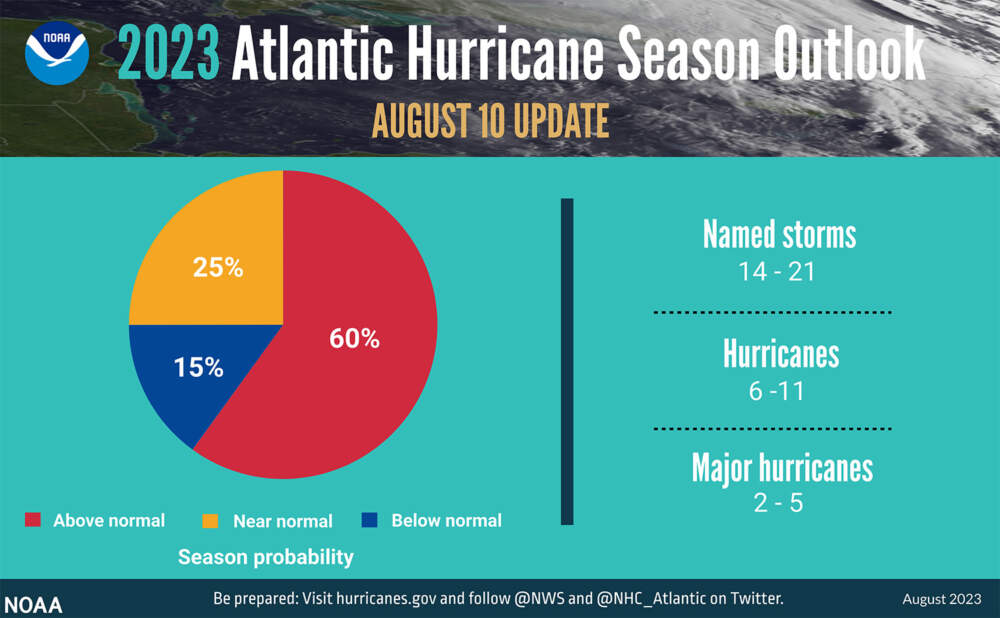 The 2022 Atlantic hurricane season produced 14 named storms. Eight of those became hurricanes and two — Ian and Fiona — were major hurricanes. In 2020 and 2021 there were so many hurricanes that the list of names ran out.
There's already been an active start to this Atlantic hurricane season, with five named storms and one hurricane so far.
Forecasters originally expected the upcoming Atlantic hurricane season to be less active than recent years, due to the climate pattern known as El Niño, which tends to suppress Atlantic hurricane formation. But record-warm ocean temperatures seem to be counteracting that effect.
"We've increased the odds for an above-normal hurricane season overall, upping our ranges a little bit. And that's really to account for the continued warm — record warm — sea surface temperatures in the Atlantic," said Matthew Rosencrans, lead hurricane season outlook forecaster at NOAA's Climate Prediction Center.
"Should these warmer waters hold on into later in the season or November, it would be more conducive to having a late-season storm," he added.
Bernadette Woods Placky, chief meteorologist with the nonprofit Climate Central, said this year's forecast is cause for concern.
"With an El Niño, often you get fewer hurricanes in the Atlantic Basin, but at the same time we've got record warm water," Placky said. "So any storm that does form has the potential to be explosive growth, rapid intensification and very damaging."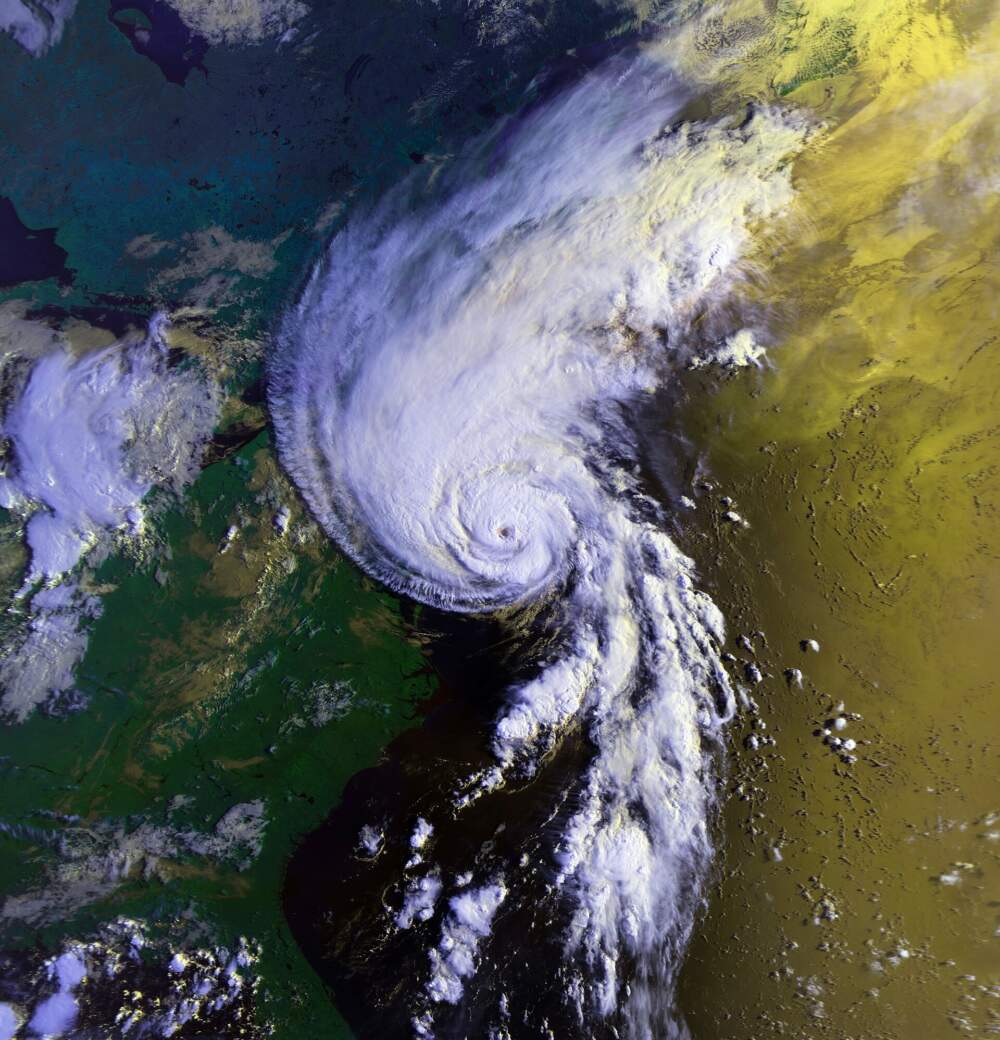 The last hurricane to make landfall in New England was Hurricane Bob in 1991. Hurricane Irene, which caused extensive flood, rain and wind damage in New England in 2011, made landfall in North Carolina.