Dorchester: A Boston neighborhood guide
Dorchester is by far Boston's largest and most populous community. But Dot, as it's known to locals, is hard to define as a singular neighborhood. Rather, it's a cluster of villages covering six square miles that's home to a fifth of Bostonians.
If it were a city, Dorchester would be the fourth-most populous in Massachusetts, behind Boston, Worcester and Springfield.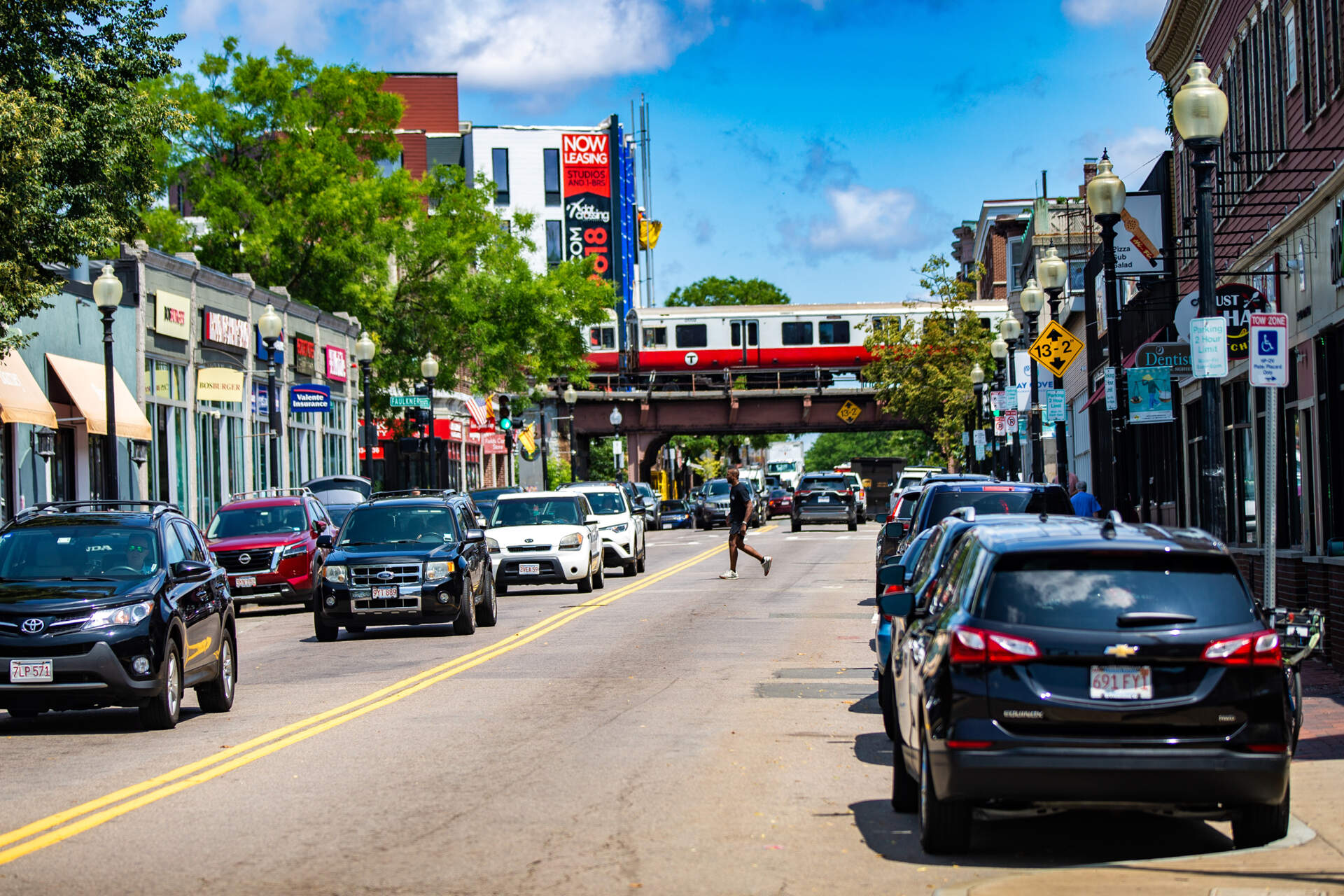 When Dorchester was founded in 1630, it was its own (very) big town, encompassing not only what is now South Boston and Hyde Park, but also swaths of Milton, Stoughton, Canton, Foxborough, Dedham, Sharon and Wrentham, according to the Dorchester Atheneum. It was the first community to establish a "New England town government," and the first to use public tax dollars to fund its schools. In 1870, more than two centuries after its founding, Dorchester residents voted to be annexed by Boston: 928 for and 726 against.
Today, the neighborhood covers much of the southern edge of the city. Its western border connects with both Mattapan and Roxbury, and to its north, I-93 separates it from South Boston.
Dot natives can be a proud bunch. Drive around Greater Boston long enough and you'll start seeing "OFD," or "Originally From Dorchester" stickers on bumpers. Many reminisce about growing up in certain parishes, a result of how white Catholics dominated much of the neighborhood in the 20th century. Writer Mike Baker put it like this in the Dorchester Reporter: "Born in St. Margaret's, raised in St. Peter's, sent off to St. William's for a cup of tea. Now I'm raising my kids in St. Ann's."
Dorchester is also one of the most diverse neighborhoods; roughly three-quarters of residents are people of color, and one in three is an immigrant.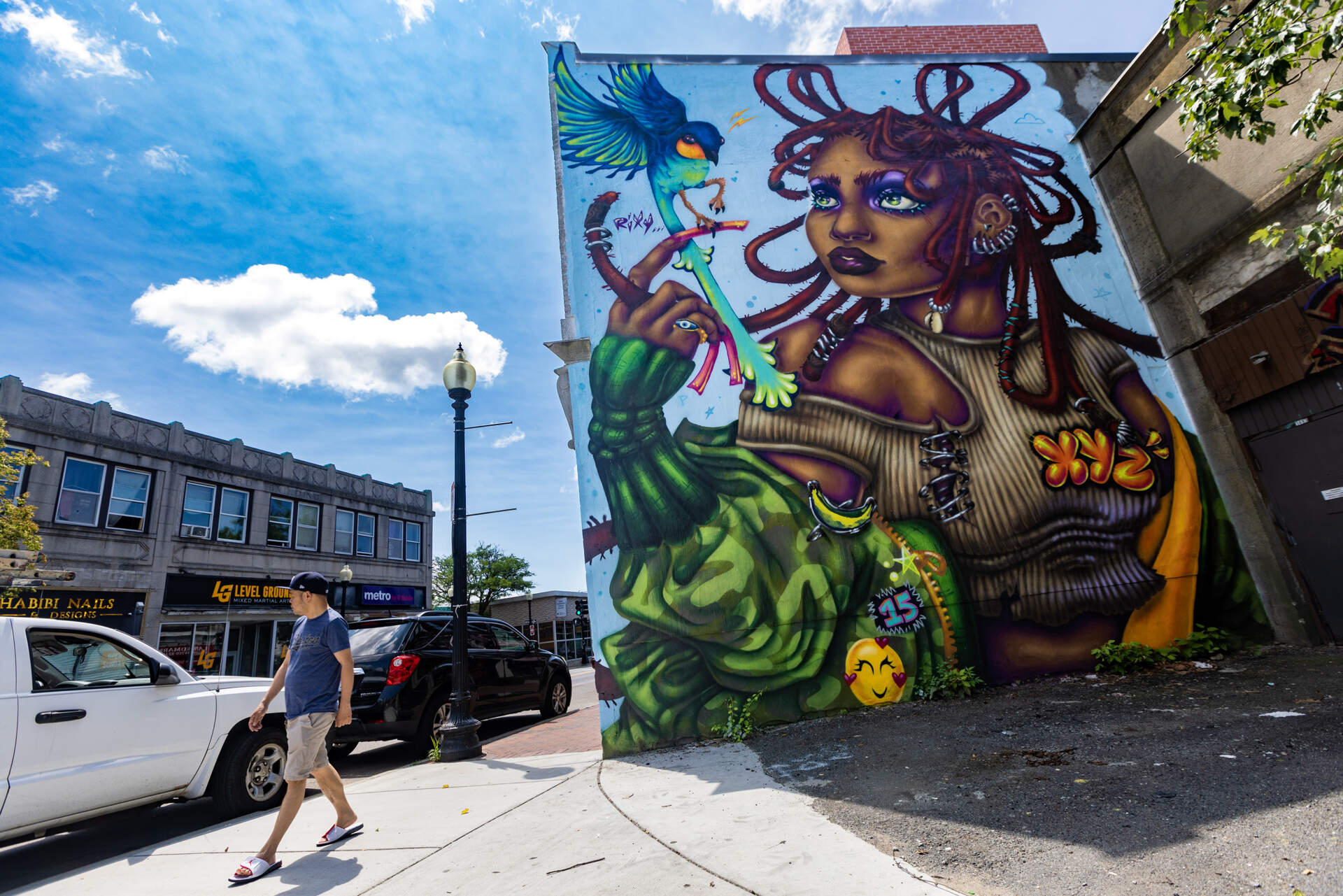 Dorchester's many microcosms are filled with bustling commercial and residential areas, like Four Corners, Adams Village, Ashmont and Port Norfolk, among others. From the Polish Triangle to Harambee Park, as well as Little Saigon and the South Bay shopping and residential center, Dot's cultural diversity is reflected in many amenities and eating establishments. The city lists more than 200 restaurants and bars in Dorchester — nearly a dozen of which are, of course, Dunkin'.
Starting in the south, along Dorchester's border with Milton, you'll find the idyllic Lower Mills area, which brims with small businesses, restaurants and stunning single-family homes.
Toward the middle of Dorchester you'll find the working class areas of Bowdoin-Geneva, Codman Square and Upham's Corner, densely populated spots home to higher concentrations of Black and Latino residents as well as Cape Verdeans.
Grove Hall, a busy commercial district, is situated along Dorchester's western border with Roxbury. On the east side, there's Fields Corner, with a flourishing retail district around the intersection of Dorchester Avenue and Adams Street. And Savin Hill appeals to folks who enjoy the easy access to two beaches.
In the north, before Dorchester meets Southie, is Columbia Point: UMass Boston is located here, and a separate massive, 21-building complex is set to be built in the area in the coming years.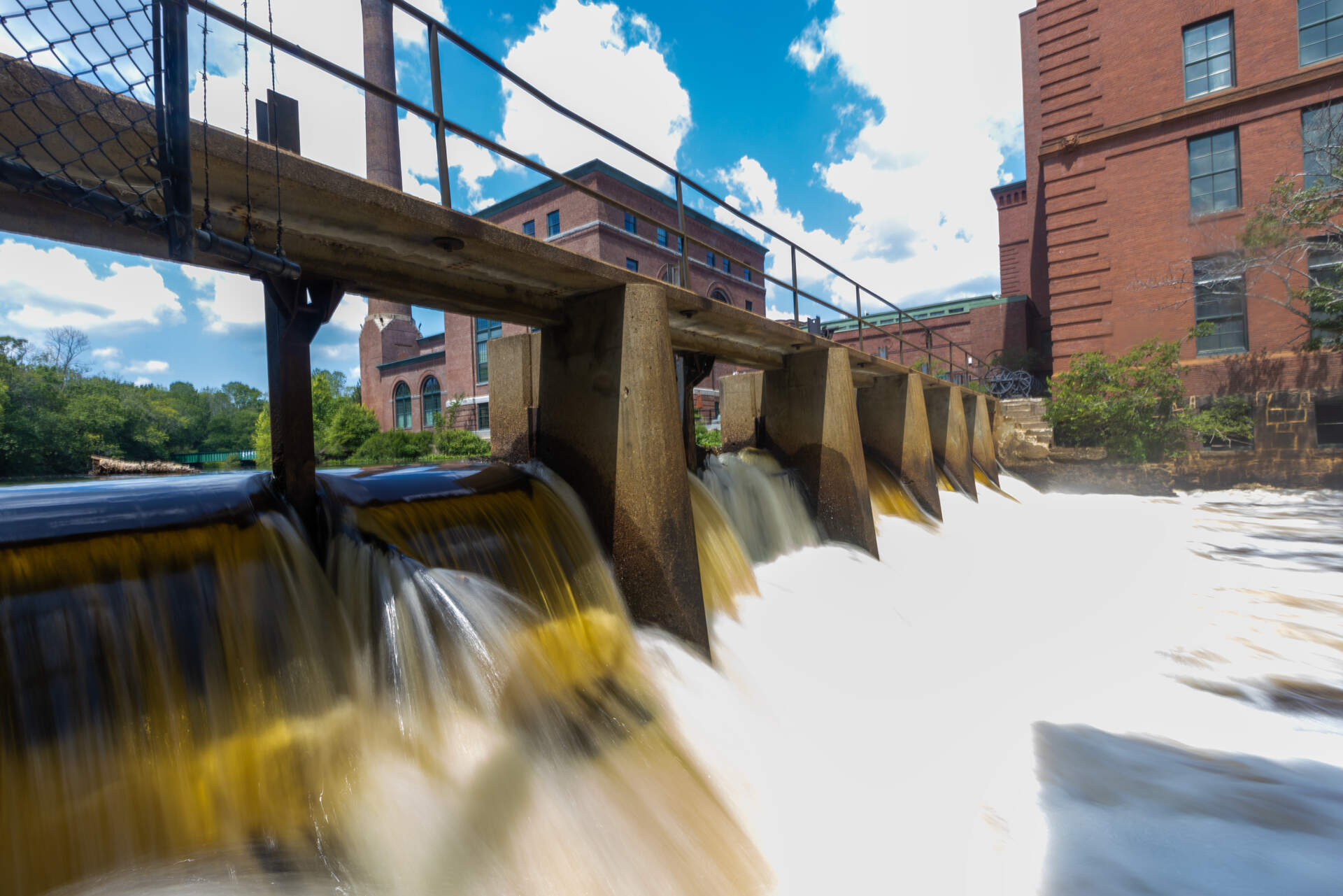 The neighborhood boasts more than nine miles of waterfront. UMass Boston students in particular have front seats to the water on the school's oceanfront campus.
For a dense urban neighborhood, various green spaces invite residents to relax and play. Pope John Paul II Park, perhaps one of Dot's nicest parks, is a stop on the Neponset River Greenway that runs from Malibu Beach, where locals swim or launch small boats on Dorchester Bay.
---
Dorchester by the numbers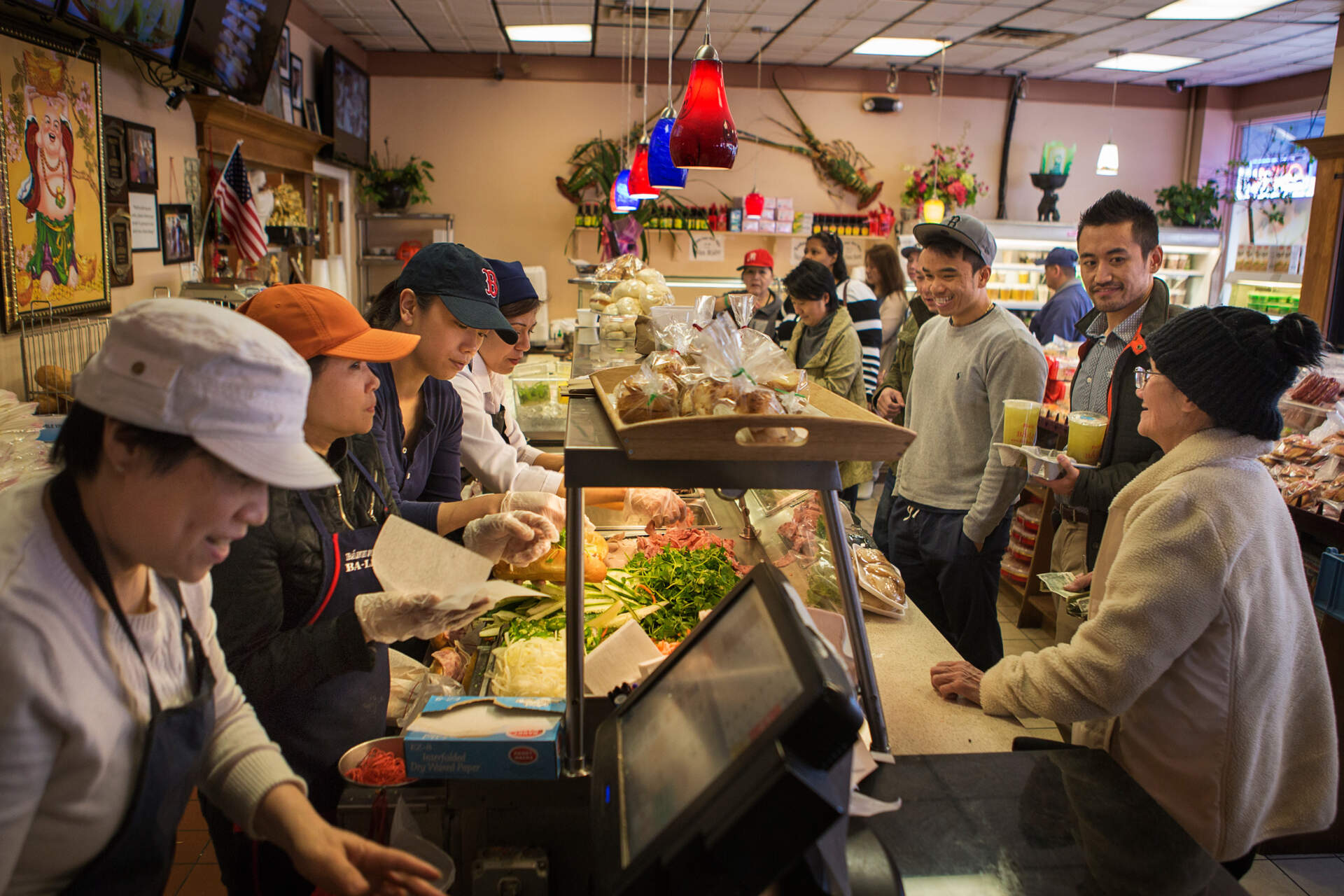 ---
What locals say about Dorchester
Born and raised in the Four Corners neighborhood, Michael Rodriguez is a retired mixed martial arts fighter in his 30s who teaches at Level Ground MMA, a nonprofit on Dorchester Avenue. The gym trains local kids in self-defense and grappling.
Rodriquez said he wishes places like Level Ground were around when he was a teen, saying it's the kind of place that symbolizes how the neighborhood has moved in a better direction.
"I love how so many businesses have been popping up here," Rodriguez said, adding that beyond greater recreational opportunities, he's grateful to live in a safer Dot than the one he grew up in during the '90s.
"Just being a 'hood kid walking around the neighborhood and not being worried about whatever gang," he said. "You're just able to walk freely."
Another change Rodriguez said he welcomes is the neighborhood's diversifying demographics.
"One of the things that they get wrong [about Dorchester] is the whole 'old Boston' mentality, where people think Dorchester is super segregated, like how it used to be," he said. "It's not like that anymore. There's a lot of diversity out here now, and I think that's a beautiful thing."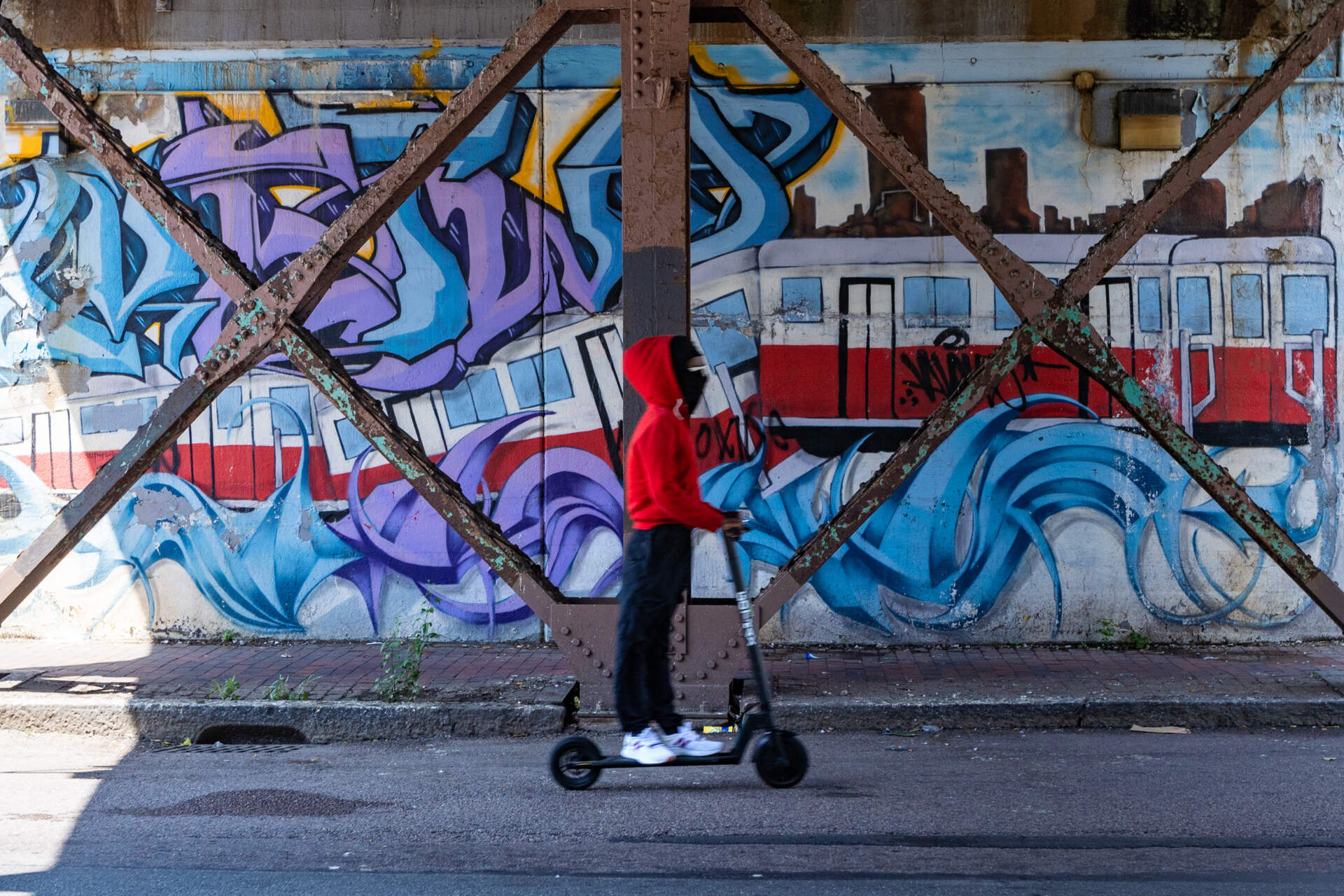 At a playground in Dorchester Park, Maureen Haynes kept an eye on a little boy she nannies. Originally from Trinidad, Haynes, who is in her late 50s, works out of Dorchester's Lower Mills neighborhood. She said she loves the area's tight-knit Caribbean community, especially the solidarity she shares with other nannies with similar life experiences.
"You still have that togetherness most of all," she said. "The true, true ones still look out for each other."
When she wants to relax in the neighborhood, she grabs her car keys and heads out the door.
"If I need [peace of mind] I go in my car and I drive and go," she said. "Drive anywhere … if you drive around Dorchester Avenue or Ashmont, look at all the houses and the trees and, it's like, 'Wow, isn't that beautiful?' So that's what I do when I'm upset or something — I go in my car and just drive around."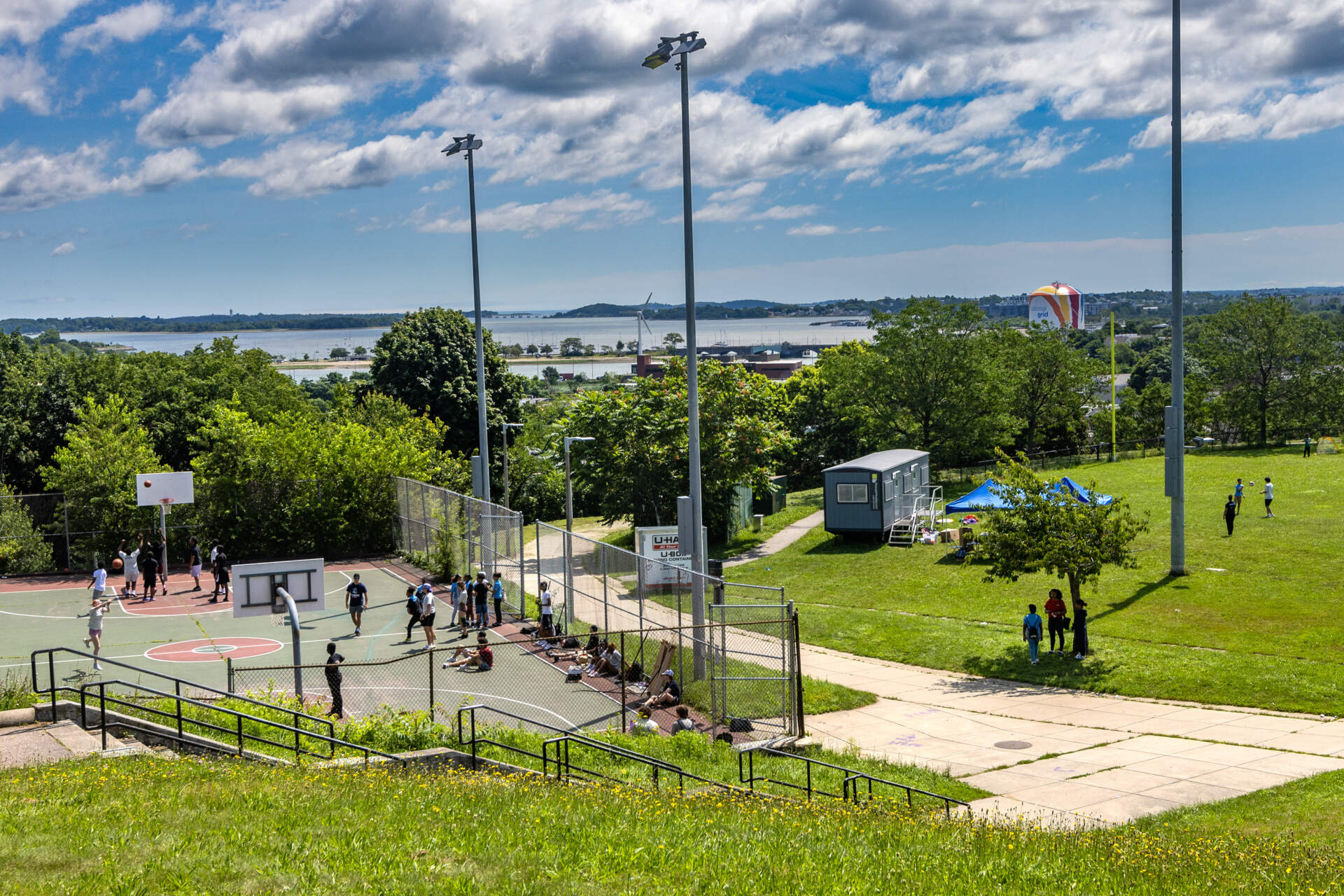 Lifelong Dorchester resident Kim McCleary, who is in her early 50s, lives in the Neponset area on the border with Quincy. But her favorite spot is in Fields Corner.
"A hidden gem here [behind the library branch] ... is the Chua Luc Hoa Boston Buddhist temple," she said. "I personally go there and read when it's quiet. I'm not a Buddhist at all, but it's peaceful, it's welcoming — anybody can go and just sit there and take a moment of peace."
---
Neighborhood haunts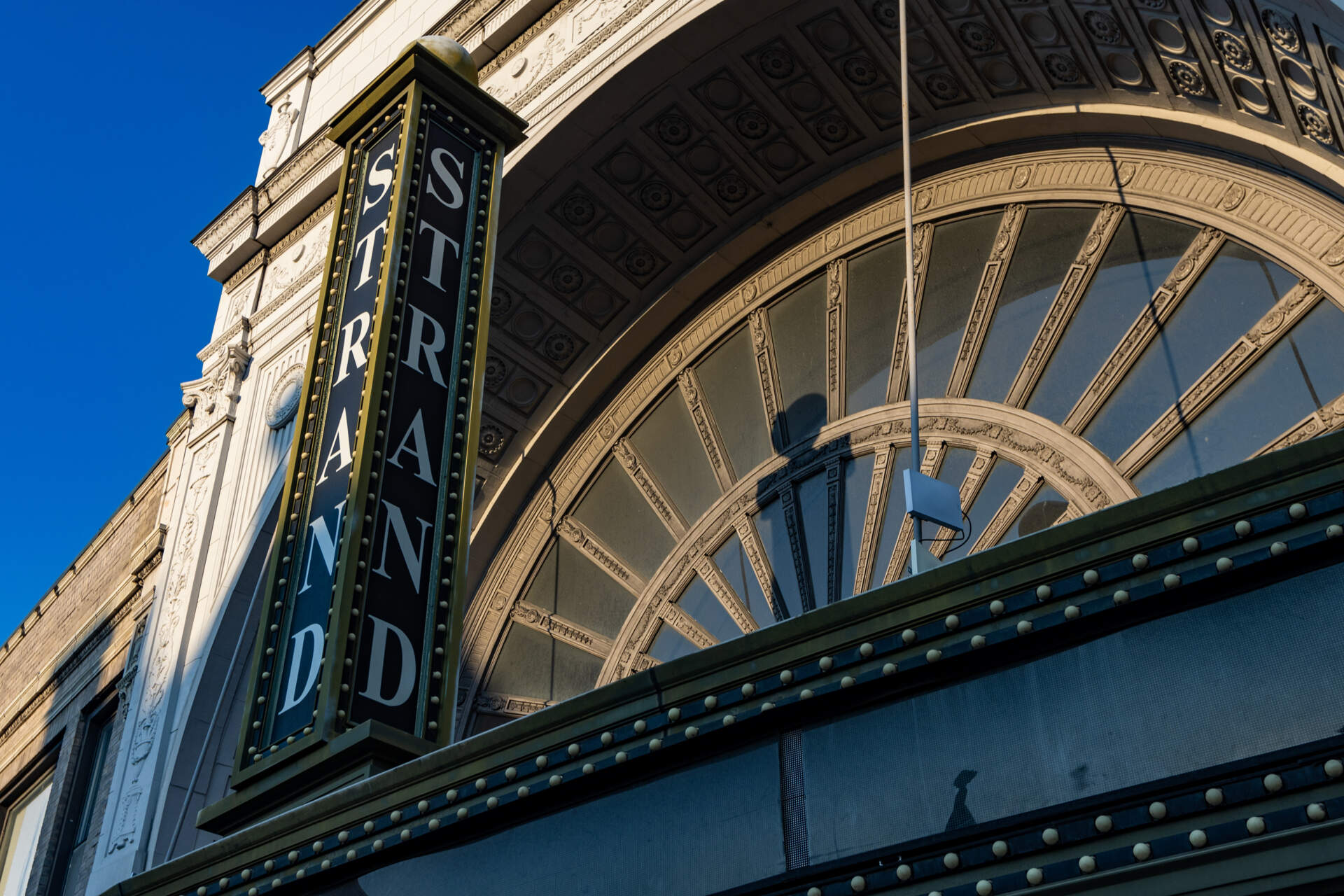 Interviews with residents pointed to an array of places to hang out or grab coffee, drinks and delicious meals. Here are some of their recommendations:
Just Thai Kitchen: A family-owned joint on Dorchester Avenue since 1985 that serves staples like pad thai or drunken noodles alongside spicier items, like tamarind chili fish and curry triangle bites.
The Banshee: One of many spots to grab a Guinness and a burger in Dorchester, it's also a favorite place for people to watch European soccer matches.
Antonio's Pizzeria: A neighborhood pizza-and-wings place that also offers an array of sandwiches, salads and quesadillas. (It's unrelated to the small chain in Amherst and Worcester, Antonio's Pizza.) One Dorchester resident described the pie as having a thin, crunchy crust with ideal cheese-to-sauce ratio.
Chez Vous Roller Skating Rink: One local called this rink one of the "main gems" in the area; it's a great place to "sweat it out" and interact with people. The rink also features an arcade, pool tables and themed music nights.
CommonWealth Kitchen: A nonprofit food-business incubator in Grove Hall, it welcomes aspiring food entrepreneurs and restauranteurs to its community kitchen and network of mentors. Since 2009, CommonWealth claims they've helped launch more than 150 businesses, "whether your passion is baking pies, bringing your grandma's secret sauce to market, or starting your own food truck."
American Provisions: Located near Ashmont Station, this food shop also crafts artisan-style lunches and breakfasts while serving coffee all-day. Provisions also invites patrons to shop for "artisan cheeses and cured meats to natural wine, curated spirits and craft beer."
JFK Library and Ted Kennedy Institute for the Senate: These two institutions are a window into the brothers that made history from their beginnings in the Boston area. Located on Columbia Point next to UMass Boston, both the library and the institute offer a host of programming through much of the year.
Tell us: Did we miss your favorite spot or hidden gem in the neighborhood? Let us know here, and it may appear in a future version of this list.
---
WBUR's Simón Rios reported and wrote this guide, with additional reporting from WBUR's Meghan Kelly.