Mattapan: A Boston neighborhood guide
Residents describe Mattapan as a center of Black life in Boston influenced by the many Caribbean immigrants who live here. A residential neighborhood in the south part of the city, it's been largely untouched by the kind of development changing the face of so much of Boston.
Historically, Mattapan was a section of Dorchester. Its name, given by the Neponset band of the Massachusett tribe who originally lived on the land, is said to mean "a good place to be" or "a good place to sit." The neighborhood sits along the Neponset River, and it is bordered by the neighborhoods of Dorchester, Roslindale and Hyde Park, and the town of Milton.
The neighborhood started developing around the turn of the 20th century. Before the 1960s, Mattapan was a largely Jewish neighborhood. But a housing policy enacted in the late 1960s quickly shifted the demographics of the neighborhood to majority Black residents. Today, the neighborhood is composed primarily of African Americans and immigrants from the Caribbean, particularly Haiti.
Locals say Haitians here can find familiarity, thanks to churches and social services that cater to them. According to data from the Census Bureau's American Community Survey, the neighborhood has the highest rate (16%) of people who speak French, Haitian or Creole at home in Boston. Nearly 12% speak Spanish.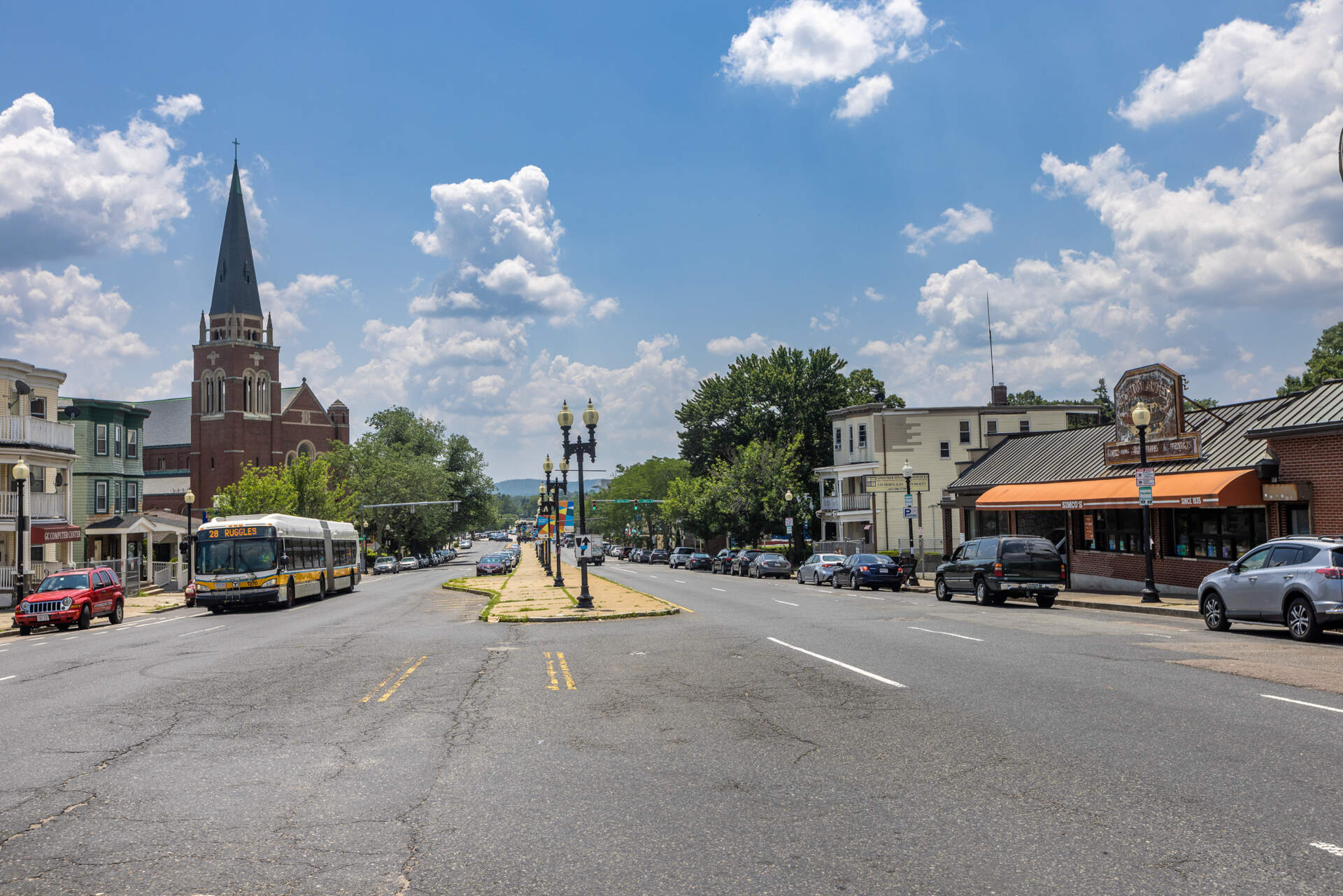 Mattapan is home to many immigrant- and locally-owned businesses. The neighborhood is known for its Caribbean cuisine, with options lining its commercial center on Blue Hill Avenue.
Residents say Mattapan is notably tight-knit, with one of the highest rates of Black homeownership in Boston and residents living there for many decades. The neighborhood has long been among the most affordable places to buy a home in Boston, though values seem to be rising rapidly and some renters complain about scarce apartments.
Mayor Michelle Wu's administration has ramped up efforts to bring growth to Mattapan, citing "serious social and economic disparities," rooted in historic racial inequity. The city's Mattapan plan, published after 150 community meetings helped defineits focus, seeks to boost housing stability and economic development.
Historically, the neighborhood has built up infrastructure to accommodate cars. Its public transit options are primarily bus routes, and the Mattapan trolley. However, the city says none of the current bus trips meet the MBTA's reliability targets and is working to improve transportation and walkability in the neighborhood.
Mattapan is home to Mass Audubon's Boston's Nature Center. Residents also enjoy green space along the Neponset River, with the Lower Neponset River Trail. There are a number of urban farming initiatives in the neighborhood as well, from the Edgewater Food Forest to the headquarters of the Urban Farming Institute.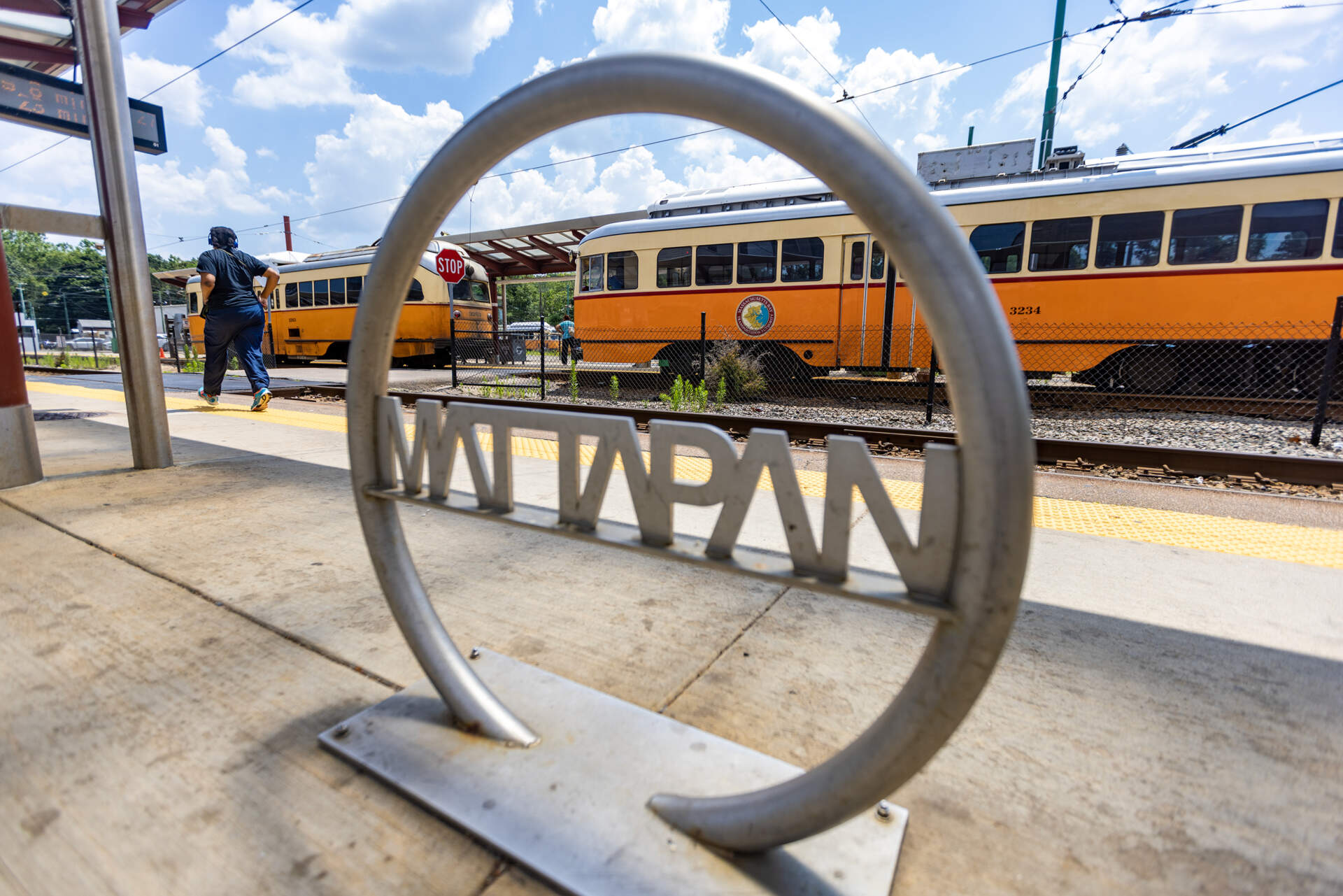 ---
Mattapan by the numbers
---
What locals say about Mattapan
Fanfane Colón has lived in Mattapan for 20 years. She said many people gravitate to the neighborhood because they connect to the culture.
"I come to Mattapan and out of every 10 people that pass by, at least nine of them can relate to me," said Colón, who is in her 40s. "It's one of the areas that you can come to if you're an islander, to find things that you usually would have back home, like special ingredients, drinks, clothing, ethnic stuff — you find it here in Mattapan."
After moving from Dorchester, Susan Thorpe said she's resided in Mattapan for the past 15 years. One of her favorite hidden gems in the neighborhood is the Mass Audubon's Boston Nature Center. There's a community garden for local residents to use to grow their own food. For Thorpe, who is in her 70s, one of the things that makes Mattapan sing is its proximity to green space in bordering neighborhoods, like the Emerald Necklace and burial grounds like the Forest Hills Cemetery.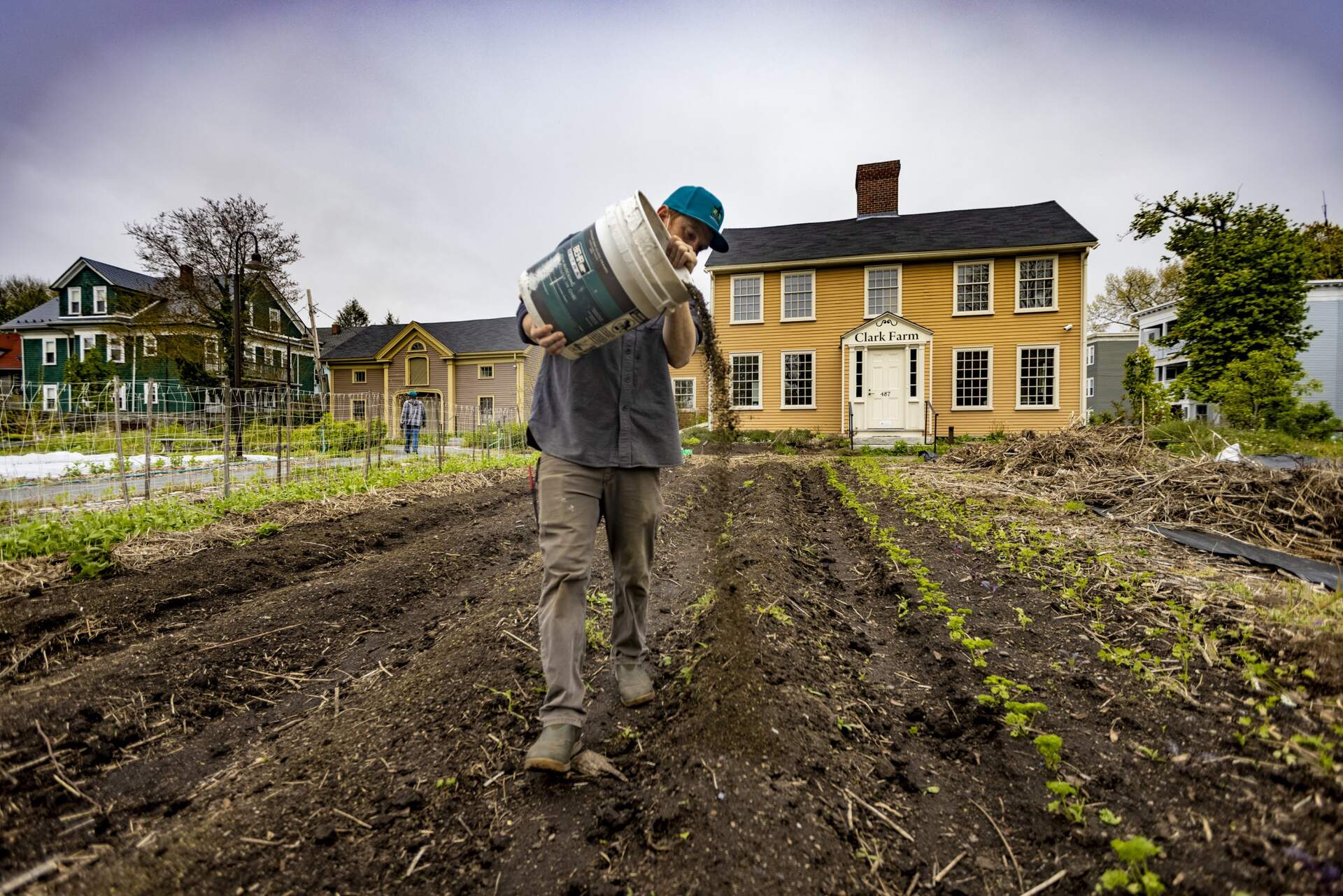 Thorpe said "traffic is what traffic is," nodding to common complaints about congestion in the area, but added that the neighborhood is traversed by a "fairly good" bus system that connects riders to train lines.
Donald Alexis develops affordable housing at a nonprofit he founded in the neighborhood. Originally from Haiti and in his early 40s, Alexis lives outside Mattapan but works in the community. He said to be in Mattapan is to have a sense of home.
"On any given day you can go to any of the Haitian churches and see dozens of people who have [recently] arrived," Alexis said. "A lot of them make their way to Mattapan."
Alexis said there is a high rate of Black homeownership in Mattapan. But he said the neighborhood is lacking in amenities like coffee shops, fine dining and establishments with liquor licenses — things that would make it the next Boston hotspot.
"If you can really bring in what's missing there, it will be one of the top neighborhoods to live," Alexis said.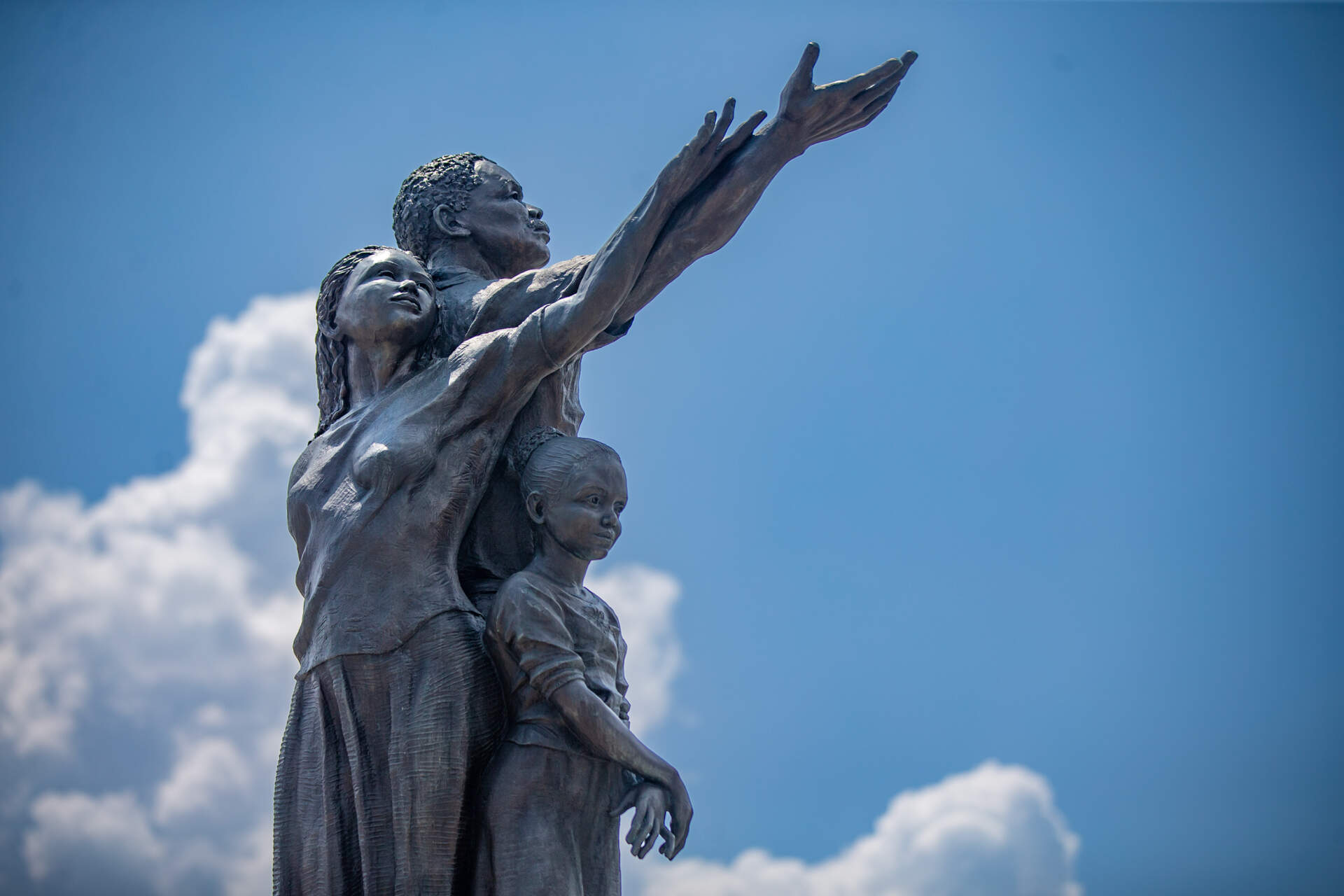 Originally from Haiti, Ruth Georges moved from Florida to pursue graduate studies in 2014 — she moved straight to Mattapan.
Georges said she "fell in love" with the civic leadership of the residents here, especially by women of color, and she decided to stay and buy a home. She also took a job as the city's liaison to Mattapan under former Mayor Marty Walsh.
While Mattapan Square has a thriving small business district, Georges said many of the buildings are owned by absentee landlords who aren't willing to invest in the neighborhood. That leads to shortcomings, she said, like shoddy storefronts and outdated heating systems, which together keep Mattapan from prospering.
"In the next 10 years, the young adults who live in the neighborhood can have a very different experience, a prosperous experience, if the people who are in leadership actually care," said Georges, who is in her late 30s. A lot of those leaders are already in place, she added, "but change doesn't happen overnight."
---
Neighborhood haunts
Here are a few places locals say they go for their everyday shopping and socializing.
Mello Vibez: One of the few Mattapan restaurants with a liquor license, the owners describe this as "an upscale take on the relaxed feel of the Caribbean," with island staples like jerk chicken, curried goat and stewed oxtail, in addition to "innovative dishes."
Mass Audubon Nature and Wildlife Center: Built on the site of a former hospital, the center features two miles of trails and a summer camp. Mattapan residents describe it as an urban oasis and a place to find peace.
Mattapan Farmers Market: Located off Cummins Highway, this market runs from July to October. One frequent visitor said it offers the right mix of culture and community.
The Neponset River Greenway Trail: This 8.2-mile riverside trail passes runs from Dorchester to Hyde Park, connecting several city parks and passing through Mattapan Square. The Neponset River Watershed Association says the asphalt trail is handicap accessible and encourages walking, jogging and biking.
Edgewater Food Forest: Built on a longstanding vacant lot in 2021, the food forest was founded by a community group in cooperation with the Boston Food Forest Coalition. The idea is to mimic natural ecosystems and expand urban agriculture to bring healthy food to the community, the coalition explains.
Ali's Roti Restaurant: This Trinidadian joint has been serving people on Blue Hill Avenue for more than three decades. "Roti" refers to unleavened bread in Hindi. Expect a ground split pea filling spread across the roti, which then gets filled with veggies or meat of the diner's choice. The other type of roti served up here is called "buss up shot," a shredded roti made for dipping.
Tell us: Did we miss your favorite spot or hidden gem in the neighborhood? Let us know here, and it may appear in a future version of this list.
---
WBUR's Simón Rios reported and wrote this guide, with additional reporting from WBUR's Lisa Creamer and Amy Gorel.