Mission Hill: A Boston neighborhood guide
Mission Hill is only about three-quarters of a square mile in area, but people who live here say the neighborhood punches above its weight as one of Boston's most community-oriented and diverse spots.
Once part of Roxbury, Mission Hill is sandwiched between Jamaica Plain to the south and the Longwood medical and academic area to the north. Originally called Parker Hill, it was renamed after the construction of the 3.7-acre Mission Church Complex in the 1870s. (That church was later named a minor basilica by the Vatican, after a series of miracles were reported, including a claim that a 12-year-old South Boston girl was cured of blindness.)
The neighborhood is known for the New England Baptist Hospital — one of the top-ranked orthopedic hospitals in the country — as well as Wentworth Institute of Technology, home to nearly 4,000 full-time students each year.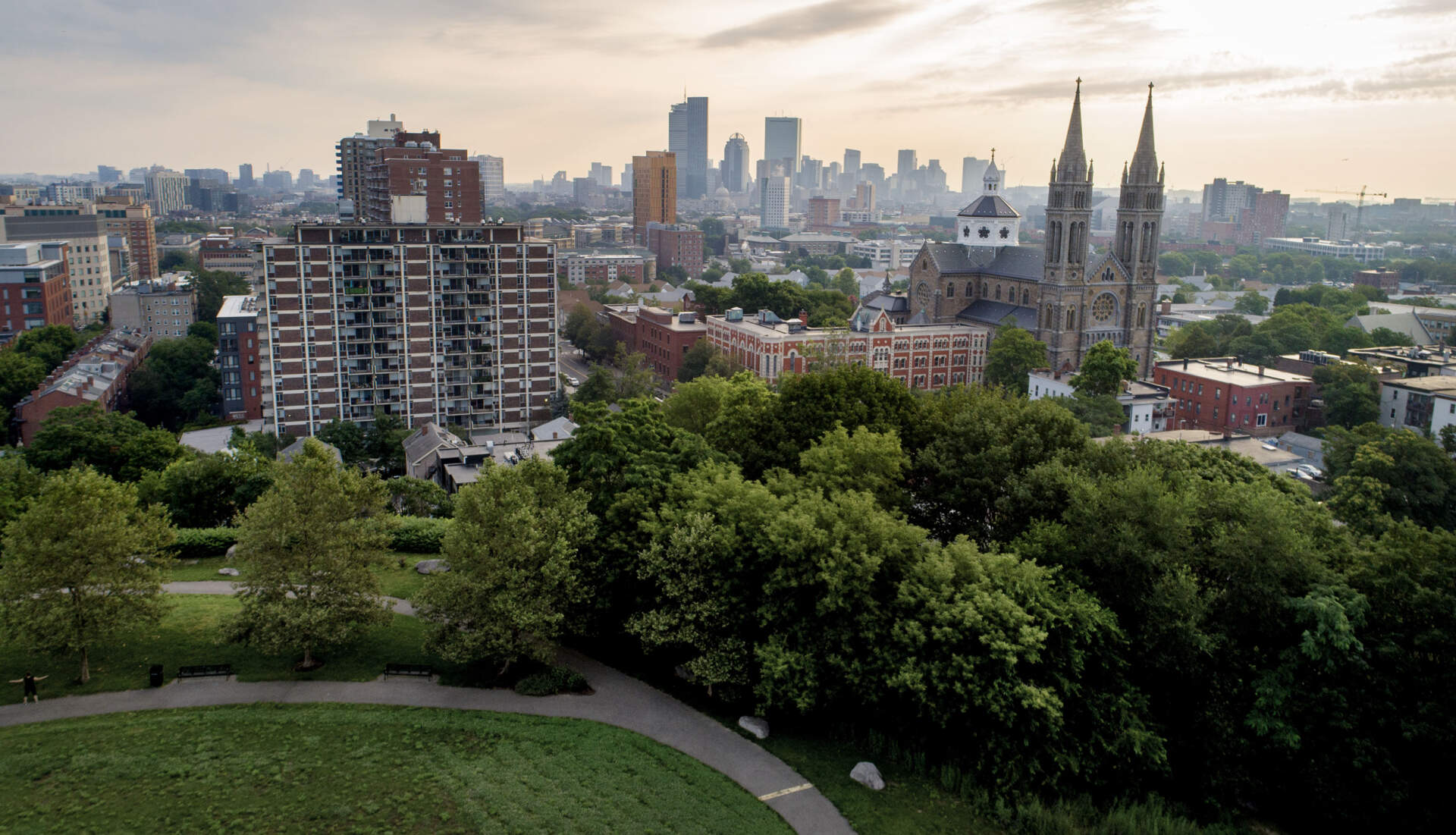 There are a lot of college kids who live off-campus in Mission Hill — officially more than 3,700 out of a population of 15,600. That's more than 11% of Boston's off-campus students in a neighborhood that represents 3% of the city's population. It appeals to students, because it combines a central location to several schools alongside a laid-back atmosphere, mix of restaurants, T stops and entertainment options within walking distance.
But this wasn't always a collegiate hub, and efforts to make it so have a controversial place in the area's history. In the mid-20th century, residents contended with what some refer to as "institutional expansion." According to Mission Hill Neighborhood Housing Services, the hospitals' and universities' appetite for more property made banks less likely to lend to residents, and the neighborhood went into a period of decline. But the people of Mission Hill organized and formed an array of housing nonprofits and tenant unions that built more than 2,000 new or rehabbed units.
Many residents complain about rising costs of living in Mission Hill. The average monthly rent here comes in at $2,837, according to the city.
The infamous Charles Stuart murder case of 1989 left a mark on the neighborhood that some say still lingers. Stuart murdered his wife in Mission Hill, but blamed the crime on a fictional Black man, setting off a wave of heavy-handed racial profiling by Boston police.
"Black men were being strip-searched," said Ron Bell, 60, who ran a community center in Mission Hill at the time. "Kids [were] coming into the center because they were afraid. It was a bad time in Boston — right up there with busing and desegregation."
Many residents say these events and history perpetuated an inaccurate picture of the community, and that the neighborhood is a safe place to live. Crime data tracked by Boston police show the neighborhood saw fewer reports of violent crime in 2023 than ritzier parts of the city.
For some, gentrification poses the greatest threat to Mission Hill. Still, short- and long-term residents say it's place where they feel connected to their neighbors.
---
Mission Hill by the numbers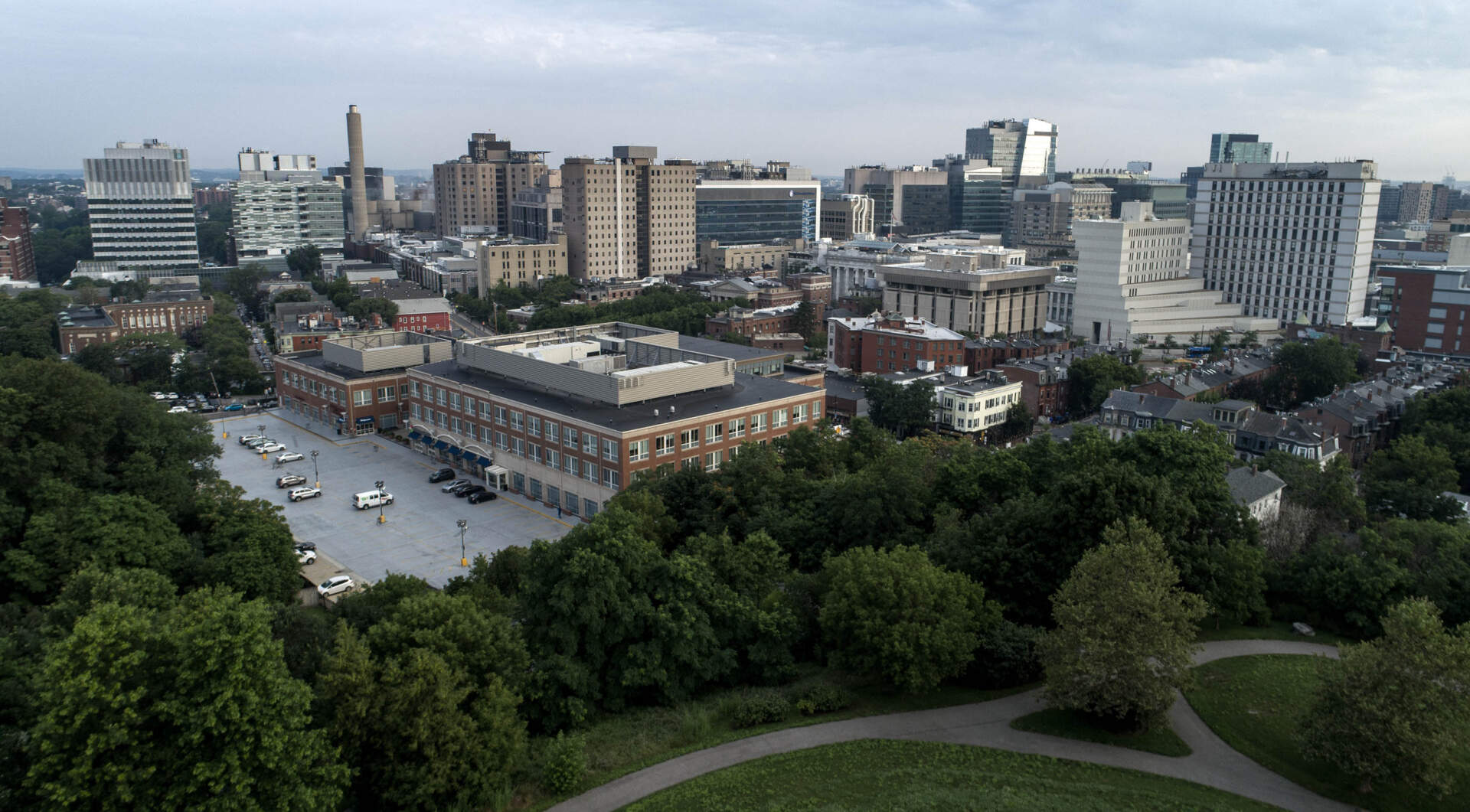 ---
What locals say about Mission Hill
Charmaine Cudjoe said everyone calls her the "Ma of the neighborhood." It's a title she's earned after 15 years living in Mission Hill. Cudjoe, who is in her mid-60s, said she doesn't go out much, but when she does, she likes to talk to everyone, from long-time neighbors to students recuperating from their Sept. 1 move-in.
Thanks to subsidized housing, Cudjoe said she can afford the rent here — and as a mother of two Black boys, she appreciates the sense of safety Mission Hill offers.
"Around here, everybody looks out for everybody," she said. "We look out for the kids, we look out for the older folks. It's like family. We might not like each other, but everybody gives each other respect."
Nick Portello moved to Boston in 2022 to attend Northeastern University. His living quarters are a little cramped with five roommates, but he said he already knows he'll miss Mission Hill when he returns home to Long Island.
"I'm going to miss going to get a late-night slice of pizza at one in the morning," Portello said with a laugh. "I feel like there's a culture here. Everyone is walking around, late at night. No one here takes anything too seriously."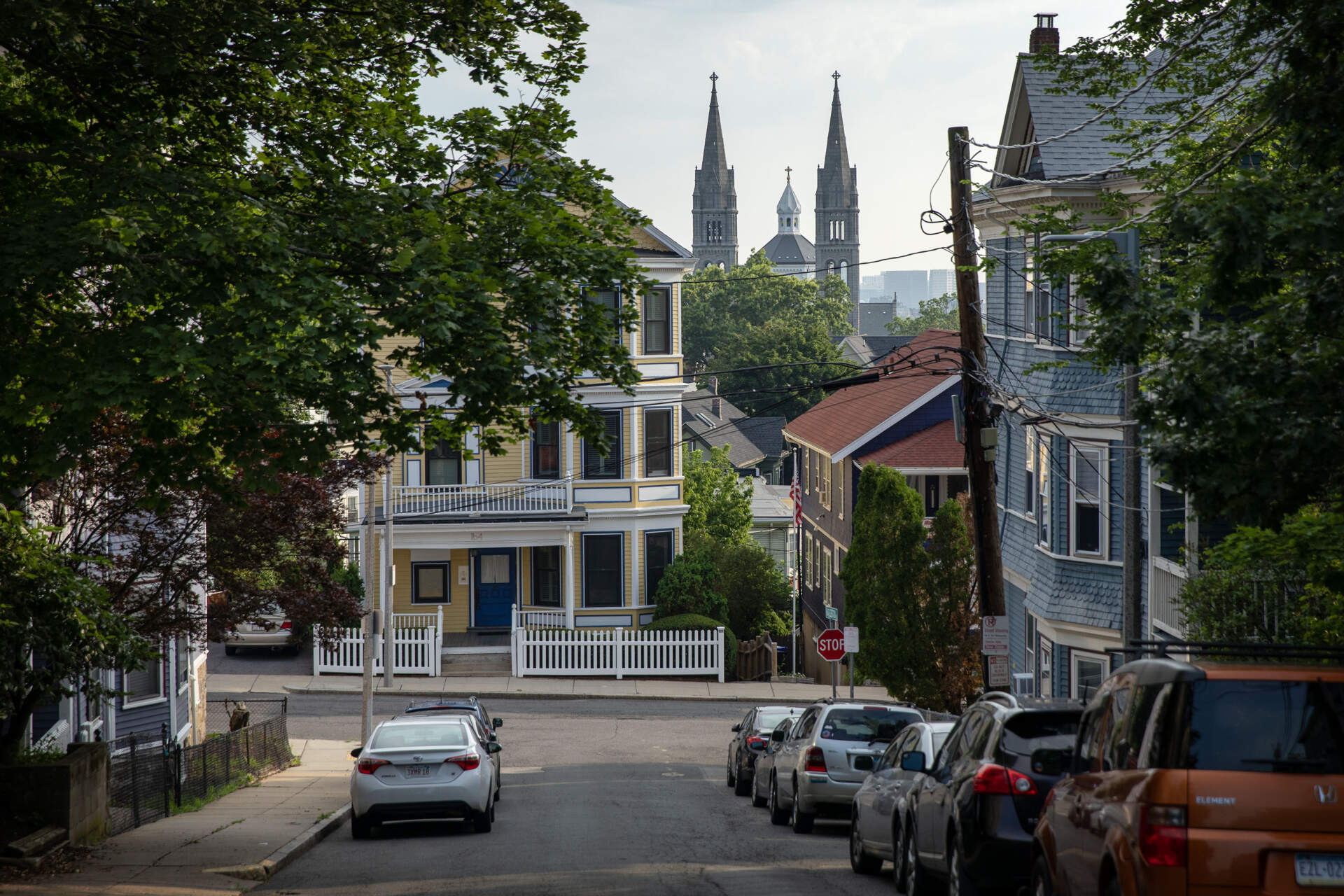 Cathy Namuli fell in love with Mission Hill during her years at Emmanuel College. But after graduating, sky-rocketing rents forced her to move back with her family in Wrentham.
"People like me get lost in the cracks, and it stinks," she said, "because this is such a good place to be. It's a really good spot to be a young person."
Namuli, a research administrator in her 20s at Brigham and Women's Hospital, said her work allows her to stay connected to the neighborhood, where she also does videography for businesses. But even working at Brigham — and holding down a side job — Namuli said she can't afford to live here.
She said she plans to move back as soon as she finds the right place.
---
Neighborhood haunts
Here are a few places locals say they go for their everyday shopping and socializing.
Crispy Dough: A pizza shop with sandwiches and dinners registers high on the list of some college students, especially the joint's buffalo chicken slice.
Milkweed: A favorite breakfast spot for some, the restaurant also serves lunch, dinner and cocktails. Some recommend trying the Lucky Charms pancakes for breakfast (or lunch, who are we to judge), available until 4 p.m.
Kevin W. Fitzgerald Park: A 5.5-acre park near Brigham Circle named for a longtime state representative who served until 2002. The park offers an expansive view of downtown Boston. Beginning in 2022, a group of students teamed up with a nonprofit to launch an effort to make it an official arboretum.
Flames: You definitely don't need to bring your bottle of Tabasco to this Jamaican spot, specializing in island and American eats from jerk chicken and curried goat to collared greens and red snapper. While options are limited for vegetarians, Flames does offer 10 different kinds of smoothies.
Tavern of Tales: This cafe and bar offers card and board games to play while sipping and snacking on themed drinks. You and your friends also can rent out a room, which come with more games and immersive experiences.
Tell us: Did we miss your favorite spot or hidden gem in the neighborhood? Let us know here, and it may appear in a future version of this list.
---
WBUR's Simón Rios reported and wrote this guide, with additional reporting from WBUR's Katie Cole and Irina Matchavariani