West Roxbury: A Boston neighborhood guide
A pocket of suburbia on the southwestern edge of the city, West Roxbury is an area historically favored by Irish-Americans that's long attracted young families for its (relatively) affordable single-family homes.
It is a point of confusion for many outsiders that West Roxbury and Roxbury are two entirely distinct Boston neighborhoods; in fact, they do not even share a border. But they do share a history: West Roxbury once roughly encompassed the neighborhoods we now know as Jamaica Plain and Roslindale, and seceded from the city of Roxbury in 1851. Roxbury was incorporated into Boston in 1868, with Jamaica Plain, Roslindale and West Roxbury following suit several years later.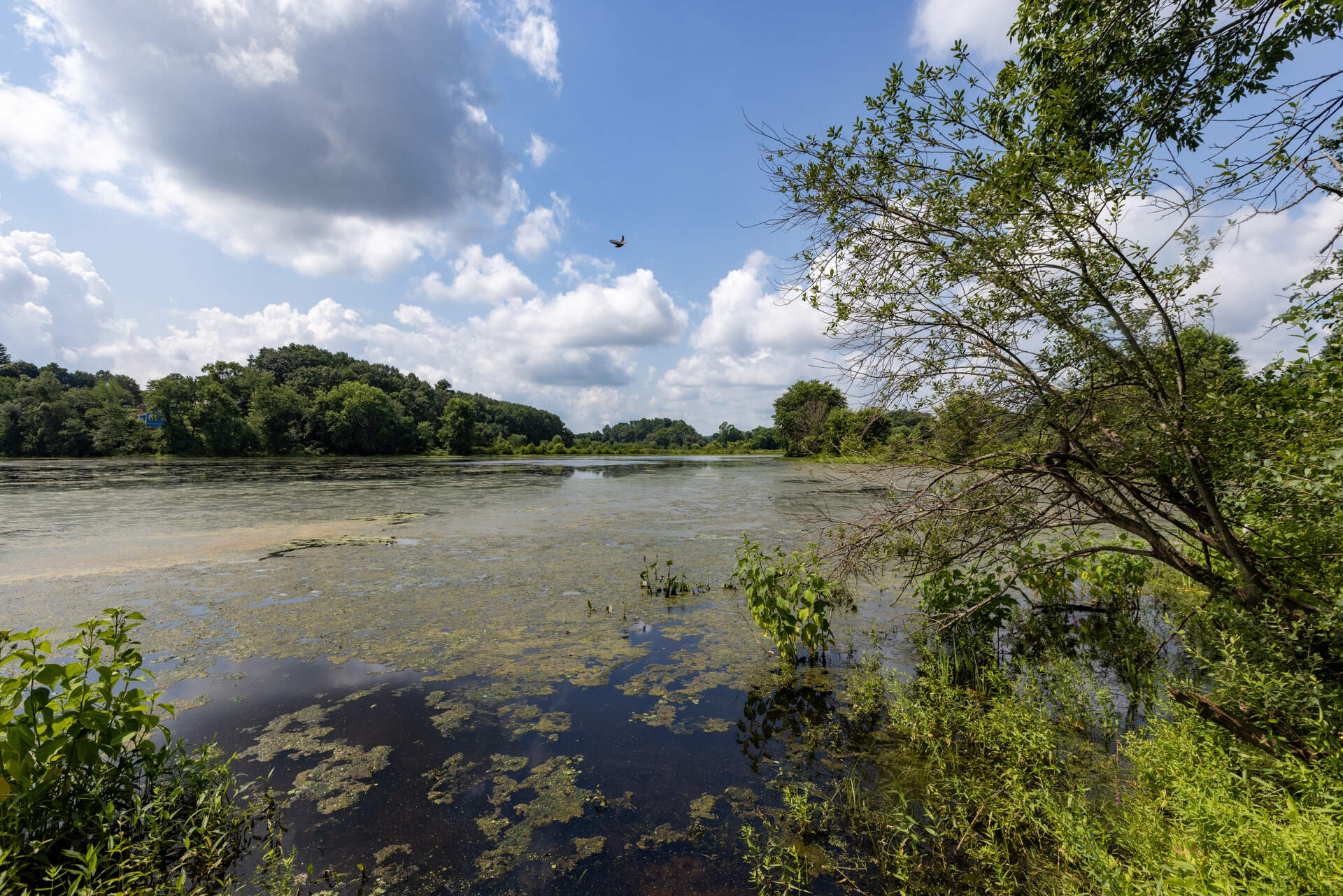 In the 1840s, West Roxbury was home to Brook Farm, a transcendentalist utopian commune that famously served as the inspiration for Nathaniel Hawthorne's novel "The Blithedale Romance." Irish Catholics flocked to the neighborhood in the 20th century, establishing its reputation as a white, working class enclave that remains to this day even as West Roxbury has become more racially diverse and ever more attractive to Boston residents priced out of other neighborhoods.
Today, the bars that once lined Centre Street have been replaced by Thai, Korean and Middle Eastern restaurants, upscale bakeries and a trendy coffee shop. A former landfill has been transformed into the towering, sprawling Millennium Park.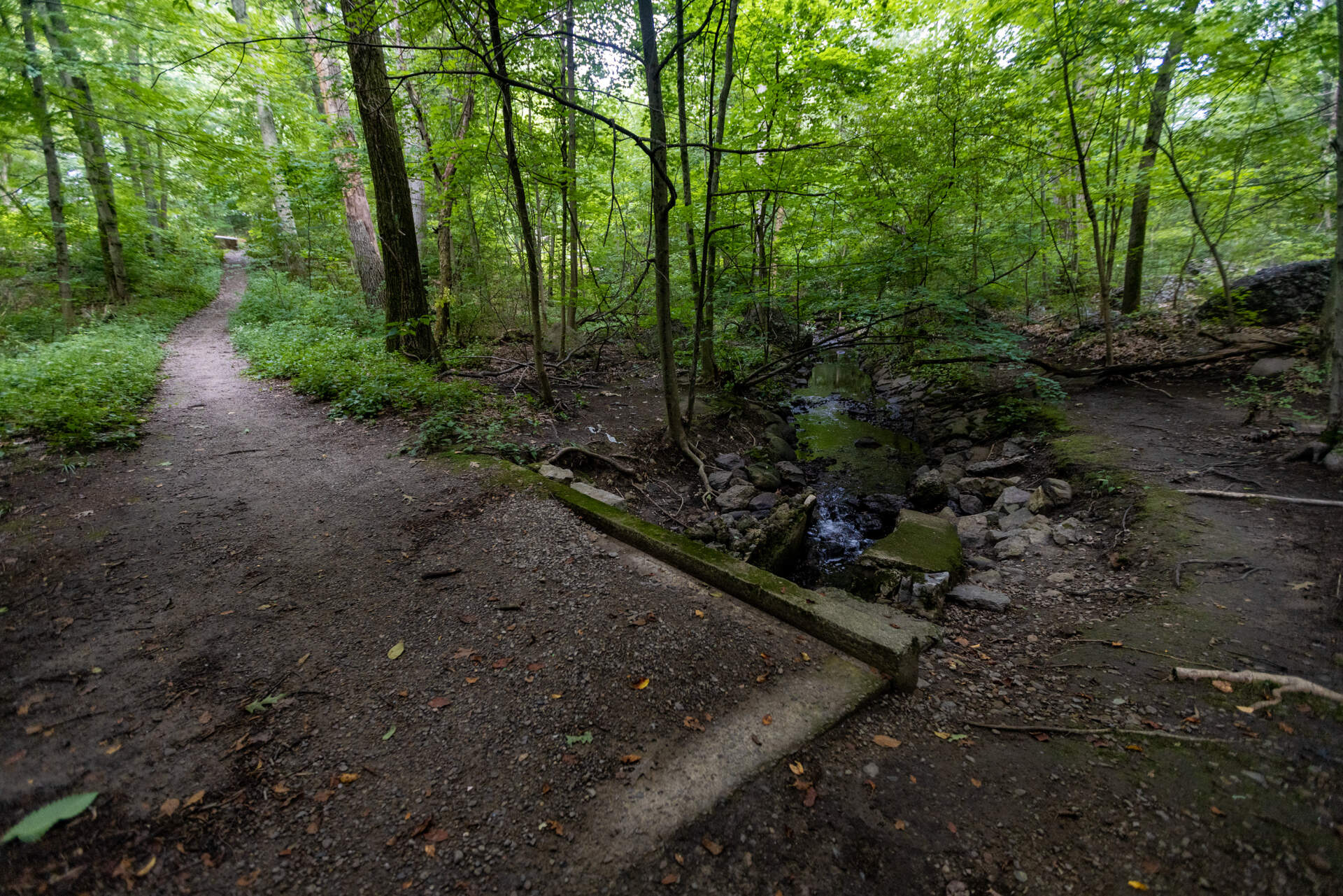 ---
West Roxbury by the numbers
---
What locals say about West Roxbury
The back patio at Recreo Coffee & Roasterie, a popular West Roxbury spot, was buzzing on a weekday morning in the summer. Chris Rohrig sat at one of the tile piazza tables taking in the sun as sparrows zipped around the courtyard.
Rohrig, who is in his early 40s, moved to West Roxbury with his wife and kids three years ago from Jamaica Plain. He found it easy to make the case for his newly adopted neighborhood.
"West Roxbury does a really great job of balancing itself on this line of city and suburb, and this combination of public transportation, city feel, traffic, even the noise of the city … with some of the amenities and the pleasures of that suburban life," he said. "You have a lot of trees, you have a lot of yard, you have a lot of … families, playgrounds, kids walking to school and bumping into friends on their way."
Rohrig was familiar with West Roxbury's reputation as insular, white and skeptical of outsiders. He argued the demographics and attitudes of the neighborhood's inhabitants were shifting. But he admitted feeling frustrated sometimes by some parts of the community's resistance to new development, public works programs and other changes.
"You get frustrated sometimes when people are like, 'Don't change anything,' " he said. "Part of that, I think, is just people being afraid of change. But I also think part of it is people wanting to keep their little piece of what they feel comfortable in and are nervous about letting other people be part of that. Sometimes that bums me out, because West Roxbury should be shared. Boston should be shared."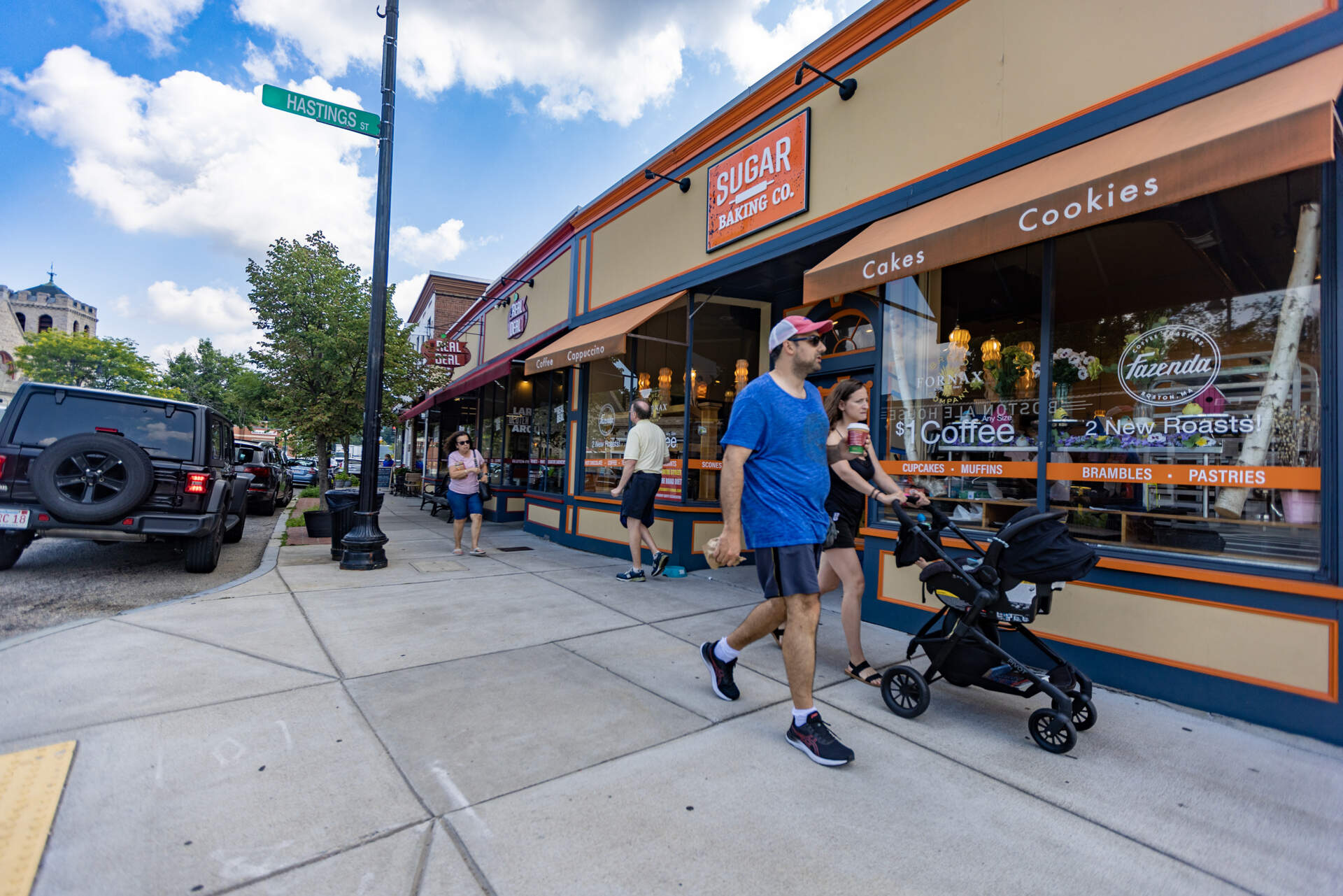 Matthew Minerva was walking his brother's dog down Centre Street in West Roxbury. The tall, cheerful man in his 50s grew up in the neighborhood but spent three decades away before returning a few years ago to take care of his ailing father.
A lot has changed since his childhood. Property values have ticked up, and new development increased. Strangely, though, the bars that used to line Centre Street are no more.
"It used to be like every corner, there was a bar," Minerva recalled. "The bars are all gone."
These days he prefers to spend his time in the many parks accessible on foot. Those, he said, had improved.
"I go up over to Allandale Farm," he said. "There's this place called Rock Pond. There's entrances all along the parkway. You can walk in the woods and just get lost."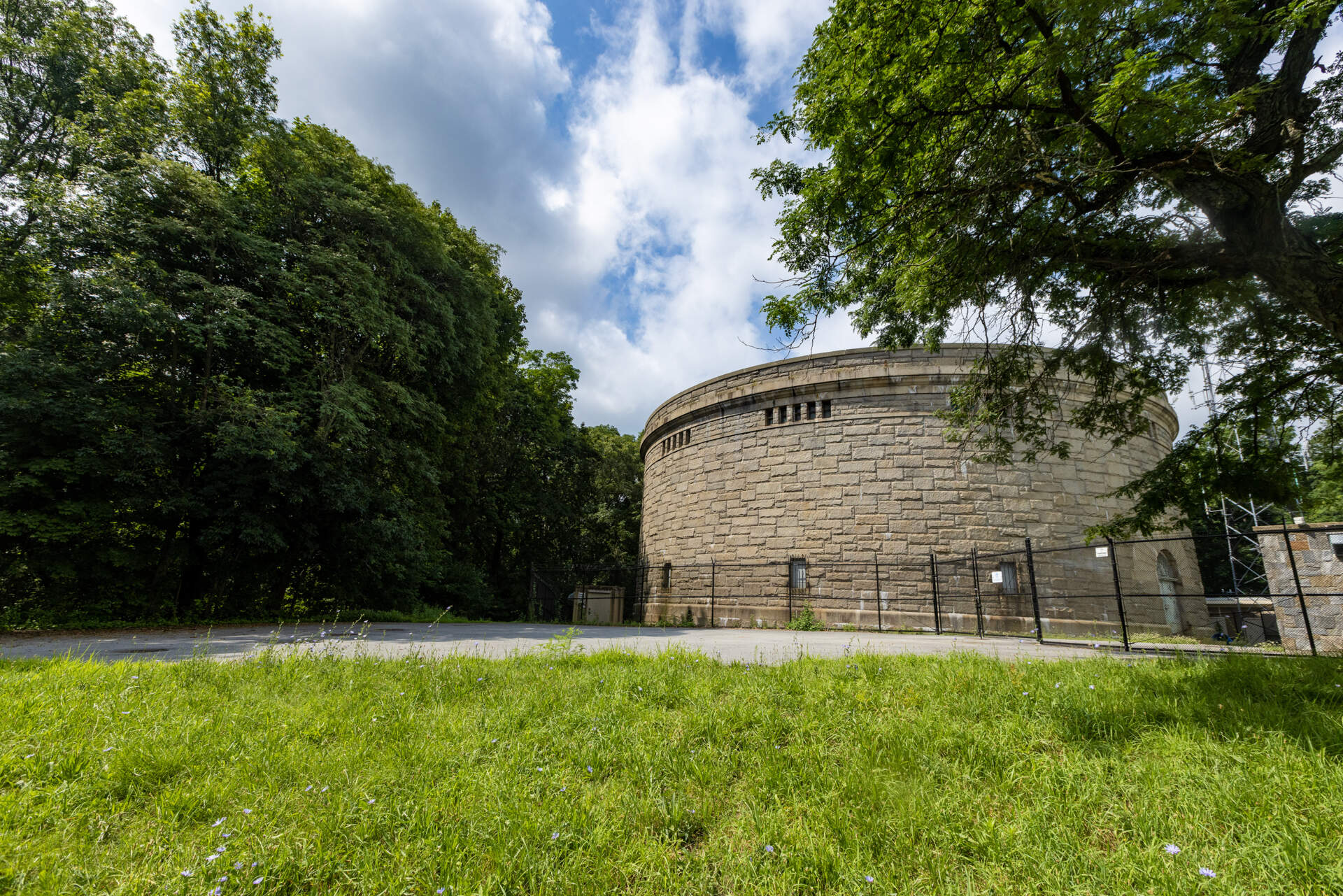 Roslyn Pedlar moved to West Roxbury 24 years ago with her husband. They were fresh out of grad school and stood out as young newcomers to the tight-knit neighborhood.
"People were kind of looking a little bit askance and saying, you know, 'Who are these folks who are moving in?' " Pedlar, who is in her early 60s, recalled. "But the neighborhood's gotten way more diverse since I've been here."
It was tough to make friends in those early years. Pedlar remembers being met by a blank look whenever she tried to greet neighbors on the street. It was disheartening, but Pedlar stuck with it, continuing to say hello whenever she passed someone on the sidewalk with her young daughter.
"And one day I was walking past this woman who was walking toward me with a baby in [a] stroller," she said. "So I said hello to her and she literally stopped in her tracks. She took her son out of the stroller and she said, 'I've been saying hello to people for the past year. You're the first person who's answered.' "
It turned out the woman lived across the street. Both moms and kids became lifelong friends. And more than two decades later, Pedlar hasn't left West Roxbury.
"I have wonderful neighbors, some of whom have lived here their whole lives, some of whom have been relocated, transplants like us," she said. "It's a wonderful, wonderful block to live on."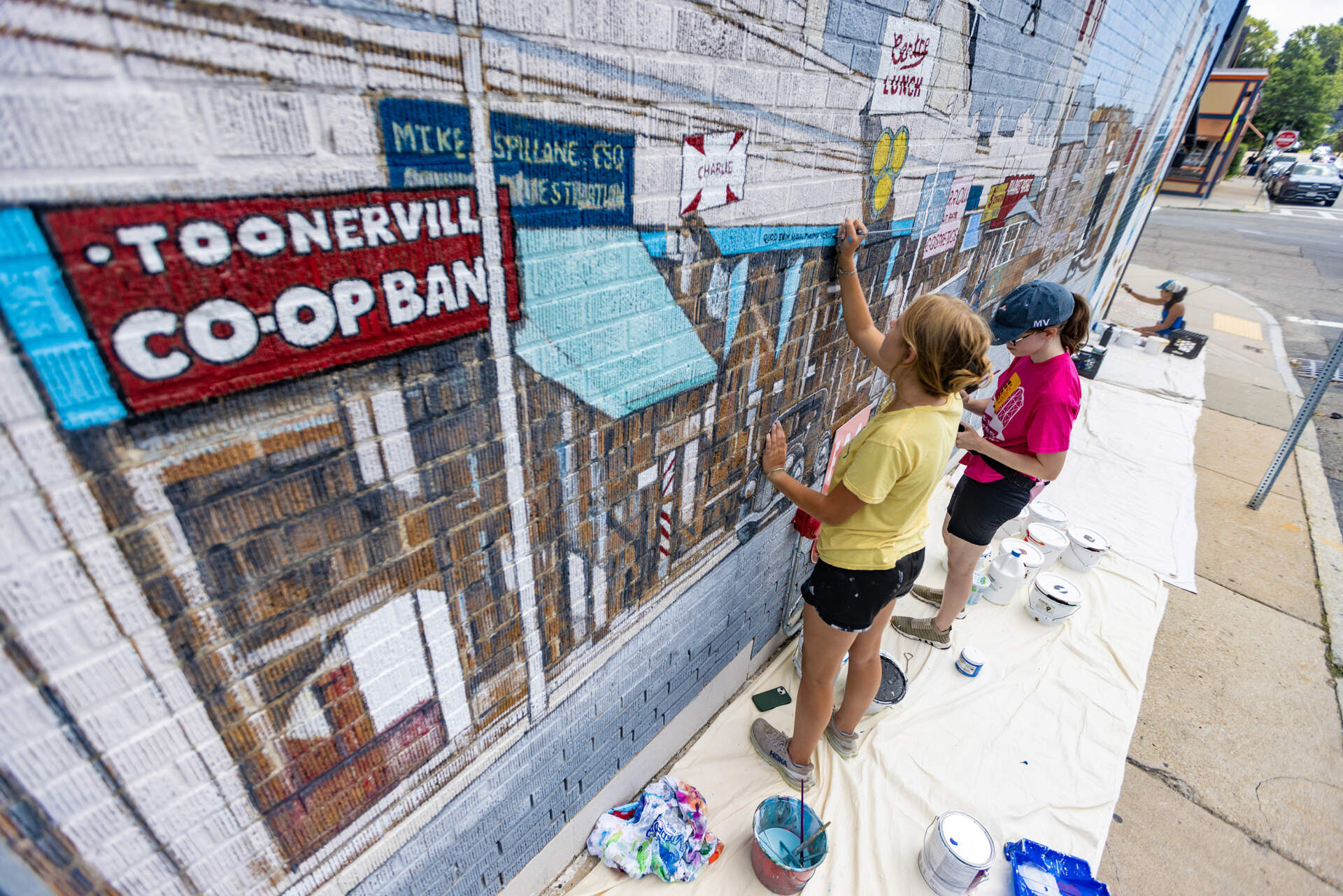 ---
Neighborhood haunts
Here are a few places locals say they go for their everyday shopping and socializing.
Recreo Coffee & Roasterie: This popular cafe roasts its own beans sourced from its farm in Nicaragua. But the biggest draw might be its tucked-away back patio, a leafy refuge from busy Centre Street.
Banh Mi Oi: A relatively new addition to the neighborhood, this casual-chic Vietnamese eatery specializes in banh mi, Vietnam's ubiquitous street sandwiches. The menu also offers pho, vermicelli, rice bowls and a rotating chef's special.
Millennium Park: One upside of being built on a former landfill is the views: Millennium Park is perched high above West Roxbury, offering stunning panoramas of the surrounding region. The beloved park boasts a playground, walking paths, playing fields and a boat launch onto the Charles.
Sugar Bakery: The Centre Street favorite offers a massive selection of all things sweet: cupcakes, tarts, Italian pastries, American classics (like whoopie pies), cookies and more.
Allandale Woods: Located next to the Arnold Arboretum on the JP/West Roxbury line, Allandale Woods is an 86-acre urban wild of dense forest, winding footpaths, a pond and other attractions.
Tell us: Did we miss your favorite spot or hidden gem in the neighborhood? Let us know here, and it may appear in a future version of this list.
---
WBUR's Amelia Mason reported and wrote this guide, with additional reporting from WBUR's Lisa Creamer.