8 Greater Boston film festivals to check out this fall
Yes, the SAG-AFTRA and WGA strikes have halted new production and some talk shows. But the festival circuit keeps chugging along with a steady stream of independent and global films. Much of what screens at Boston area festivals this fall is unscripted, and much of it made by or about people with ties to the region. So despite handwringing over having "nothing to watch," Boston's film calendar once again proves otherwise. This guide can help you navigate what's happening when.
When: Sept. 15-17
Where: Firehouse Center for the Arts,  The Screening Room and online
Highlights: Just as the leaves begin to turn, Newburyport rouses another memorable weekend of nonfiction features and shorts. In "Brief Tender Light," director Arthur Musah recalls what it meant to leave Ghana to attend MIT. A few decades later, he decides to film four students from Nigeria, Rwanda, Tanzania and Zimbabwe as they begin a similar journey. Part coming-of-age story, part autobiography, his film delicately layers the unique opportunities with the obstacles Black Africans face as they confront American culture, including its embedded racism. Though Musah has made prior films, this marks his feature debut and its world premiere; he'll be present for a Q&A on Sept. 16. Also with regional ties, "The Abortion Talks" chronicles the top-secret meetings held between leaders of Boston's pro-choice and pro-life movements in the aftermath of the mass shootings at two Brookline abortion clinics in 1994. Naomi Yang's reflective "Never Be a Punching Bag for Nobody," about lessons learned at an East Boston boxing gym, and Jenny Alexander and James Rutenbeck's archival short "Nixon's Reversal: An Attempt to End Poverty" both come from Boston-based filmmakers.
Good to Know: The late Boston jazz singer Carol Sloane became a fixture on the "Tonight Show" and collaborated with jazz immortals like Coleman Hawkins, Ben Webster and Clark Terry, writes Noah Schaffer in his WBUR preview of "Sloane: A Jazz Singer." But it didn't come easy. Directed by Michael Lippert, "Sloane" closes Newburyport's 19th annual festival.
---
When: Sept. 23; Oct. 7; Oct. 14; Oct. 28
Where: City Hall, Lincoln Commons, Wilbur Fiske Haven House, Jenkins Hall at Malden High School
Highlights: Twenty-six members of the Malden community started meeting in May 2023 to get to know each other and learn filmmaking skills. Then they set out to depict their community's strengths by capturing an array of stories on camera. Organized around themes (voices of Malden, nature and wellbeing, place and identity), the resulting short films, averaging about 10 minutes each, screen publicly over four events this fall. Free and open to all, the events include discussions with the filmmakers and appetizers or desserts. The finale also includes a short behind-the-scenes documentary.
Good to Know: The Who is Malden? films will be captioned, translated into multiple languages, and available online for future viewing.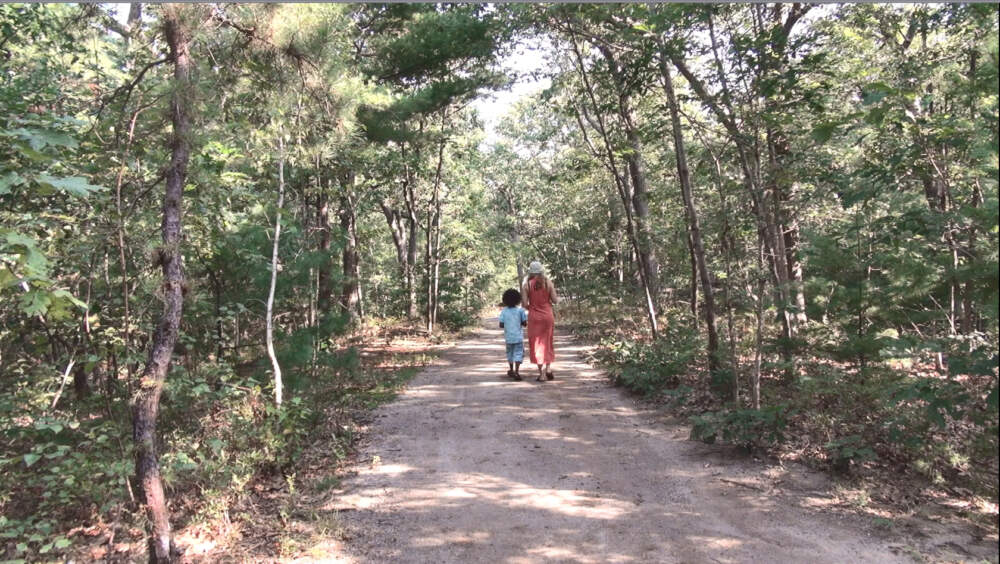 ---
When: Sept. 27-Oct. 4
Where: ArtsEmerson, Coolidge Corner Theatre, MFA Boston, Civic Pavilion at Boston City Hall Plaza
Highlights: Boston's newest film festival features stories by and about the Latinx community from a global perspective. Though founder Sabrina Avilés kicked things off with a film series in 2022, she considers this year — with a plethora of filmmaker guests — the "first annual." "You Were My First Boyfriend," a hybrid doc where the protagonist confronts the facts and fiction of her adolescent memories (producer Ines Hofmann Kanna will be present for a Q&A), and "Going to Mars: The Nikki Giovanni Project" about the titular, singular American poet (co-directors Michèle Stephenson and Joe Brewster will be present for a Q&A) top my list. Three shorts programs organized loosely around the concepts of solitude, senses and "a little of everything" also screen.
Good to Know: As part of Latinx Heritage Month, three CineFest Latino Film programs screen free on City Hall Plaza in partnership with Ágora Cultural Architects. Check out Fiesta En La Plaza for additional free events (salsa anyone?), including a closing celebration with WBUR's own Cristela Guerra.
---
When: Sept. 29-Oct. 1
Where: Brattle Theatre
Highlights: In three separate silent film programs, the Brattle celebrates the origins of cinema. One program culls 16 mm shorts from the Brattle's own vault. Another features Buster Keaton. Another, "Shoes" from 1916, delivers an unusual story of how the burdens of a working poor woman push her to the brink. Whatever the subject matter, any student of contemporary moving images knows how much one can learn from turning the sound off. Suddenly, the human body speaks a universal language and emotion doesn't pour from a director's musical cues. And the coughs or laughs a few rows away become amplified and part of the experience.
Good to Know: The prolific Lois Weber ("Shoes") wrote, starred in and directed dozens of films in the early 20th century. Learn about Weber and other women involved in silent film era production courtesy of the Women Film Pioneers Project.
---
When: Oct. 12-22
Where: ArtsEmerson, Coolidge Corner Theatre and online
Highlights: In an unusual twist, this year's BAAFF launches not with a movie — but a book about movies. Jeff Yang, author of the keepsake "The Golden Screen: The Movies that Made Asian America," will be present with special guests to discuss how Asian American personalities and culture have shaped today's Hollywood. The fest continues with a wide range of fiction (like "The Accidental Getaway Driver," a debut feature by Sing J. Lee, inspired by true events and Taiwanese New Wave cinema), nonfiction (such as "Nurse Unseen" about the invaluable contributions of Filipino American nurses in the U.S., generally and especially during the pandemic) and shorts (one block called "Queer & Here" screens both in person and online). Closing night's documentary, "Starring Jerry as Himself," promises undercover agents and "a darker truth." That's my version of a fun night out.
Good to Know: For a festival preview event on Sept. 29, BAAFF will screen the East Coast premiere of "The Oath of the Sword" (1914), one of the earliest known Asian American film productions. Held at Northeastern University's Blackman Auditorium, a panel discussion will follow.
---
When: Oct. 13-22
Where: MFA Boston, Coolidge Corner Theatre, MassArt Design and Media Center and online
Highlights: On opening night, this festival welcomes director Firas Khoury for a conversation after his debut feature "Alam (The Flag)," about politically-minded high schoolers who endeavor to fly a Palestinian flag within Israeli borders. Festivalgoers may recall seeing Khoury's 2019 short film "Maradona's Legs," also about passionate kids (though in this case soccer). Closing night's "A Gaza Weekend" manages to find humor in a couple's escape from a contagious virus, of all things. Boston Palestine Film Festival founder and director Michael Maria says that it's rare to find feature comedies from Palestine. He says it helps end the festival "on a lighter note." Even more, actor Adam Bakri — best known for starring in the Hany Abu-Assad film "Omar" in 2013 — will attend for a post-film conversation.
Good to Know: Director Basil Khalil conceived and started shooting "A Gaza Weekend" before the pandemic, only to have production shut down in its earliest days of lockdown.
---
When: Oct. 19-22
Where: Brattle Theatre
Highlights: This annual four-day series gives Boston audience members an early look at awards season contenders. Last year it opened with Sarah Polley's powerful, persistently articulate "Women Talking," one of my top films of 2022. This year promises another whopper for opening night: the absurd thriller "Eileen," based on Ottessa Moshfegh's eponymous novel and set in 1960s Boston. In it, a young woman (Thomasin McKenzie) seeks escape from her dull secretarial job at a juvenile prison. When a magnetic co-worker (Anne Hathaway) comes along, the pair becomes intertwined in a crime plot that Hathaway has called "'Carol' meets 'Reservoir Dogs.'" The IFFBoston screening comes in advance of the film's wide theatrical release, set for Dec. 8. IFFBoston's Nancy Campbell shared this news from Toronto; additional Fall Focus titles are forthcoming.
Good to Know: To play Eileen, Thomasin McKenzie told Vanity Fair she took more than 30 pages of notes then sent the document to a prison psychologist.
---
When: Oct. 25-29
Where: Coolidge Corner Theatre, Brattle Theatre and online
Highlights: Once again the Boston Globe's entirely nonfiction festival features several in-depth examinations of regional issues. For example, "The Highest Standard" tracks three Boston adolescents who participate in a program aimed to get them into the nation's most competitive college prep schools. Director Isara Krieger made a short film about the trio in middle school; this feature catches up with them as high school seniors. Globe climate change reporter and documentarian David Abel premieres (along with Ted Blanco) "Inundation District," about rising seas in Boston's Seaport district. Massachusetts filmmakers Margo Guernsey and Nikki Bramley tell the story of the first women to be ordained as priests in the Episcopal church, including Boston's first female bishop, with "The Philadelphia Eleven." Additional titles will be announced prior to the festival.
Good to Know: According to "The Philadelphia Eleven" website, a group of 11 laywomen and clergy took the lead on grassroots fundraising and reached more than 1,200 people to help finish the film.
---
Also Showing