WBUR Presents: The 2023 Makers
---
Boston bursts with creative talent. Artists of all kinds call the city home — painters, musicians, poets, dancers and more.
We are excited to introduce you to this year's class of The Makers, 10 artists of color whose careers are on the rise and whose work you should know. Delving into 291 nominations from readers and listeners, we chose the artists who are interrogating the past, reframing the present day and imagining a better future.
Join us as we take you into their studios, performance spaces and the neighborhoods where they make their art. You'll also learn about their personal stories, and what drives them to create: how a child growing up in China with a love of country music came to found a transcultural theater group in Boston, or how an artist whose work as a court interpreter inspired his artistic examination of who in our society is heard. One painter uses her murals to offer residents of color a sense of belonging, while at the same time creating a brighter, idealized world. Like the other Makers, she is breathing life into Boston and challenging the status quo.
"I feel the need to set the tone for my generation," says Danny Rivera, one of WBUR's 2023 Makers, and a deeply talented musician who performs everything from soul to pop. He also revives spirituals sung by enslaved Black people and connects them to contemporary struggles.
Art holds infinite possibilities when diverse voices are embraced and celebrated. Read on for profiles of The Makers, to see photos of their work and to hear from them in their own words.
—Tania Ralli, Assistant Managing Editor for Arts & Culture
---
Alex Diaz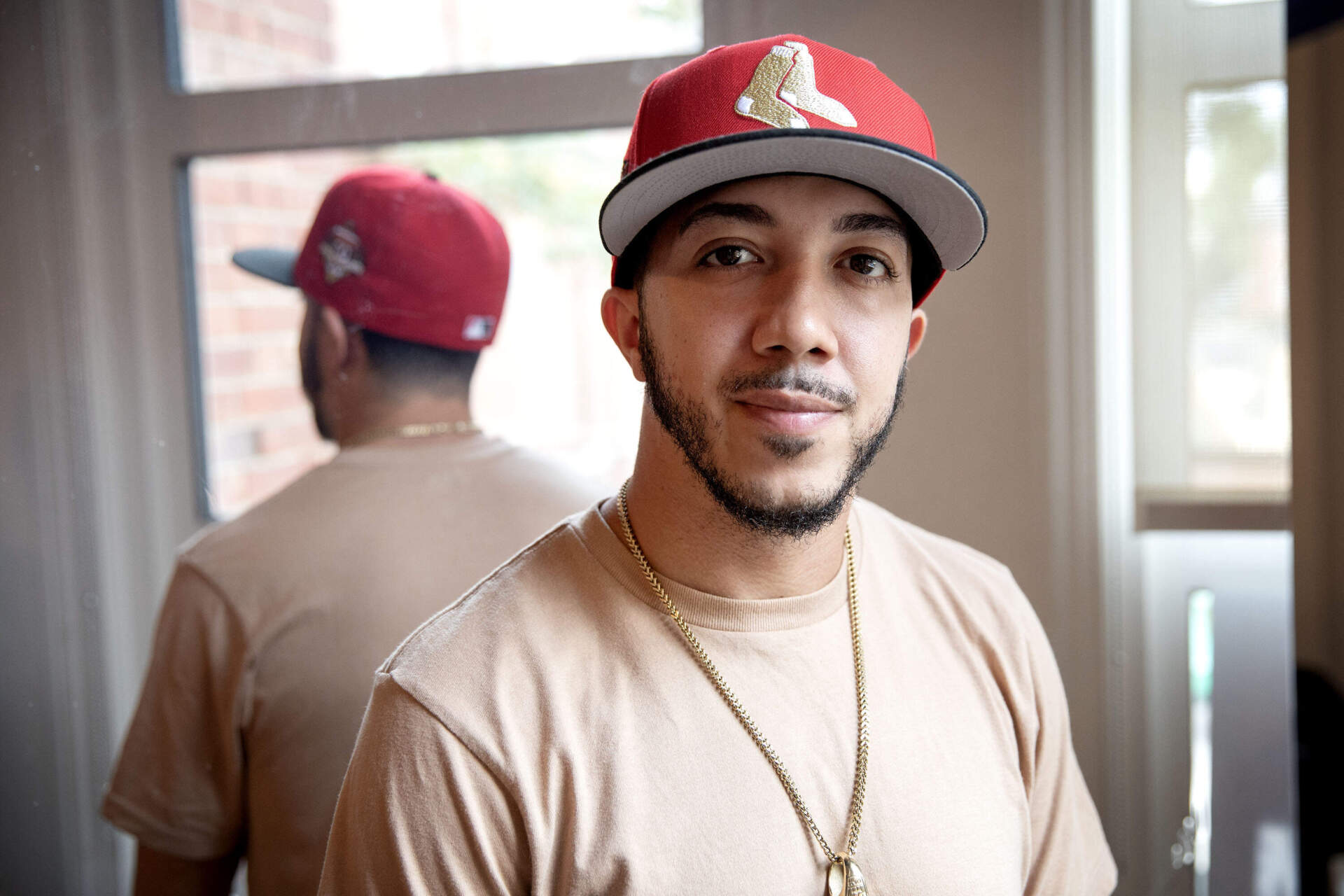 Breaker Alex Diaz's b-boy name is El Niño because of his fast-paced and aggressive style. His talents have made him a Red Bull-sponsored athlete, multiple-time world breakdancing champion and earned him a spot on Team USA. "I'm just a kid from Roxbury. Humble beginnings, grew up with a mother in Section 8 [housing]. So it's just like, nothing's impossible," he said. "If you really want it, you really have to focus because anything that's worth something is not going to be given to you."
---
Alison Croney Moses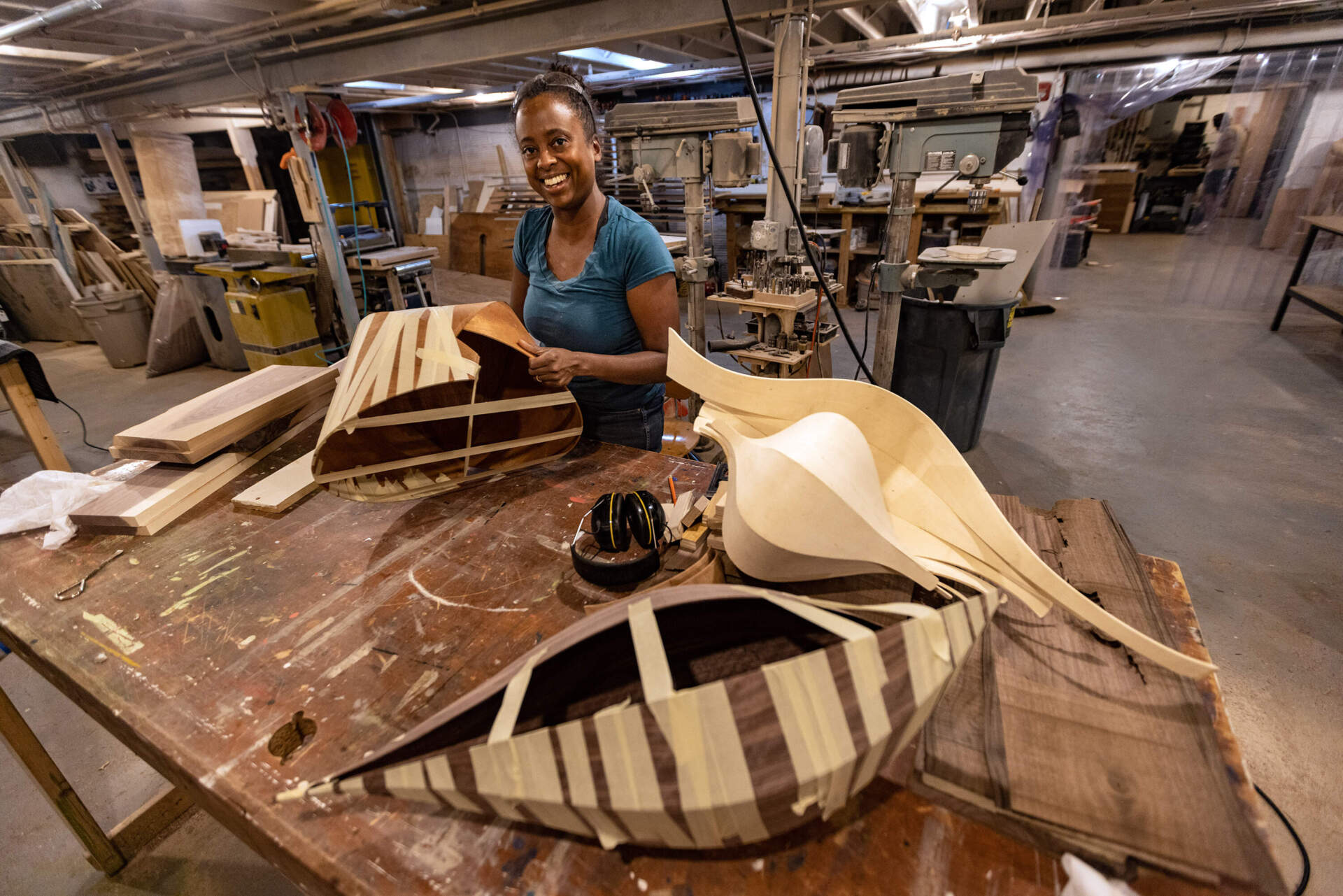 As a woodworker and artist, Alison Croney Moses has distinguished her style of curved wood veneer sculptures over the last several years, shaping wood almost as if it were clay. "I used to see fault in my making when there were imperfections," she said. "Now, I'm starting to embrace that ... there is no perfect, and part of the human hand is the imperfections."
---
Alison Qu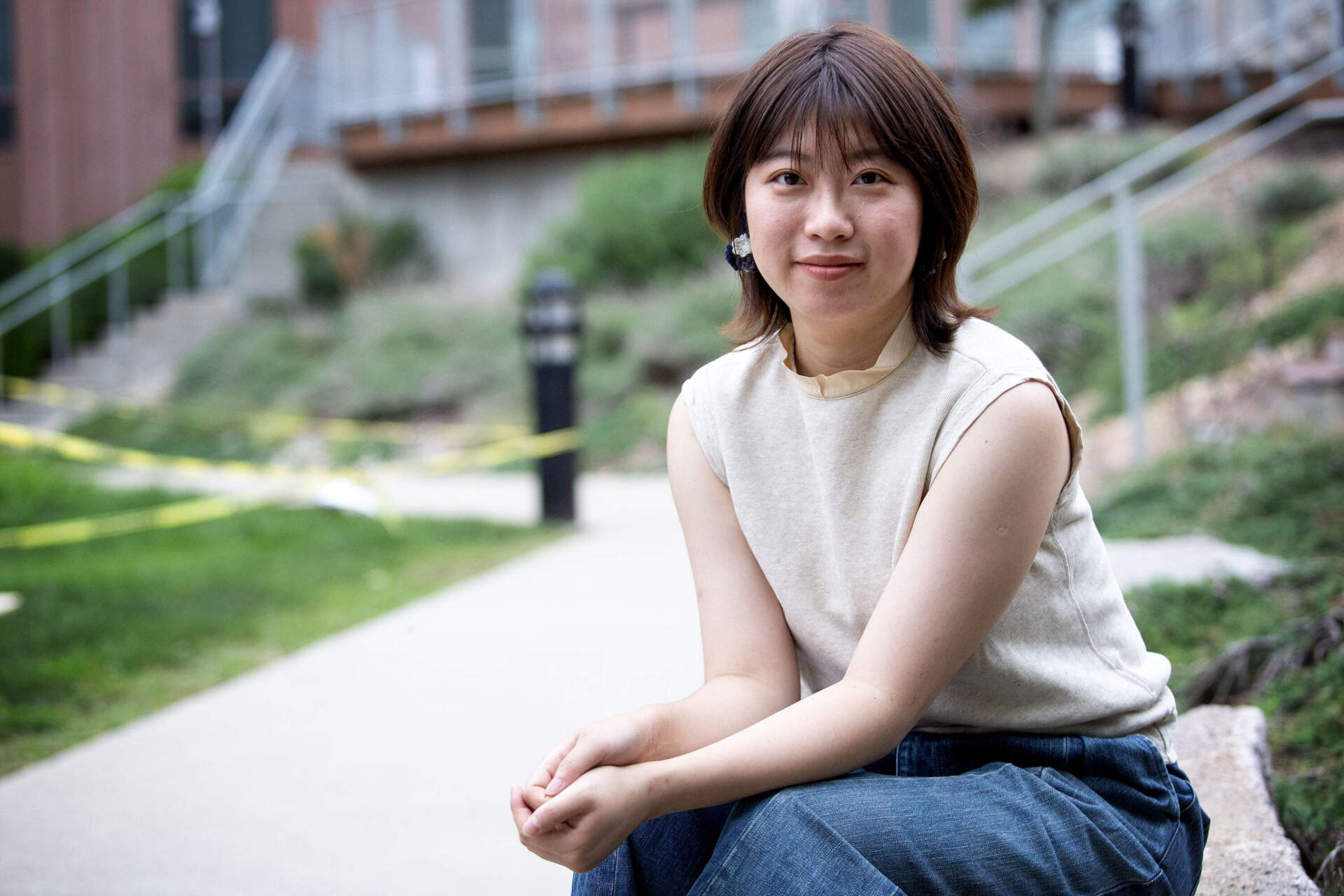 Alison Qu is the founder and executive director of CHUANG Stage, which tells stories bilingually and transculturally. In the five years since the company's founding, Qu has grown into one of the leading voices in the Boston grassroots theater community. "We're hoping to change who gets to see American theater: who gets to feel belonging and joy and being [in] community with each other in the theater spaces," they said.
---
Arson Fahim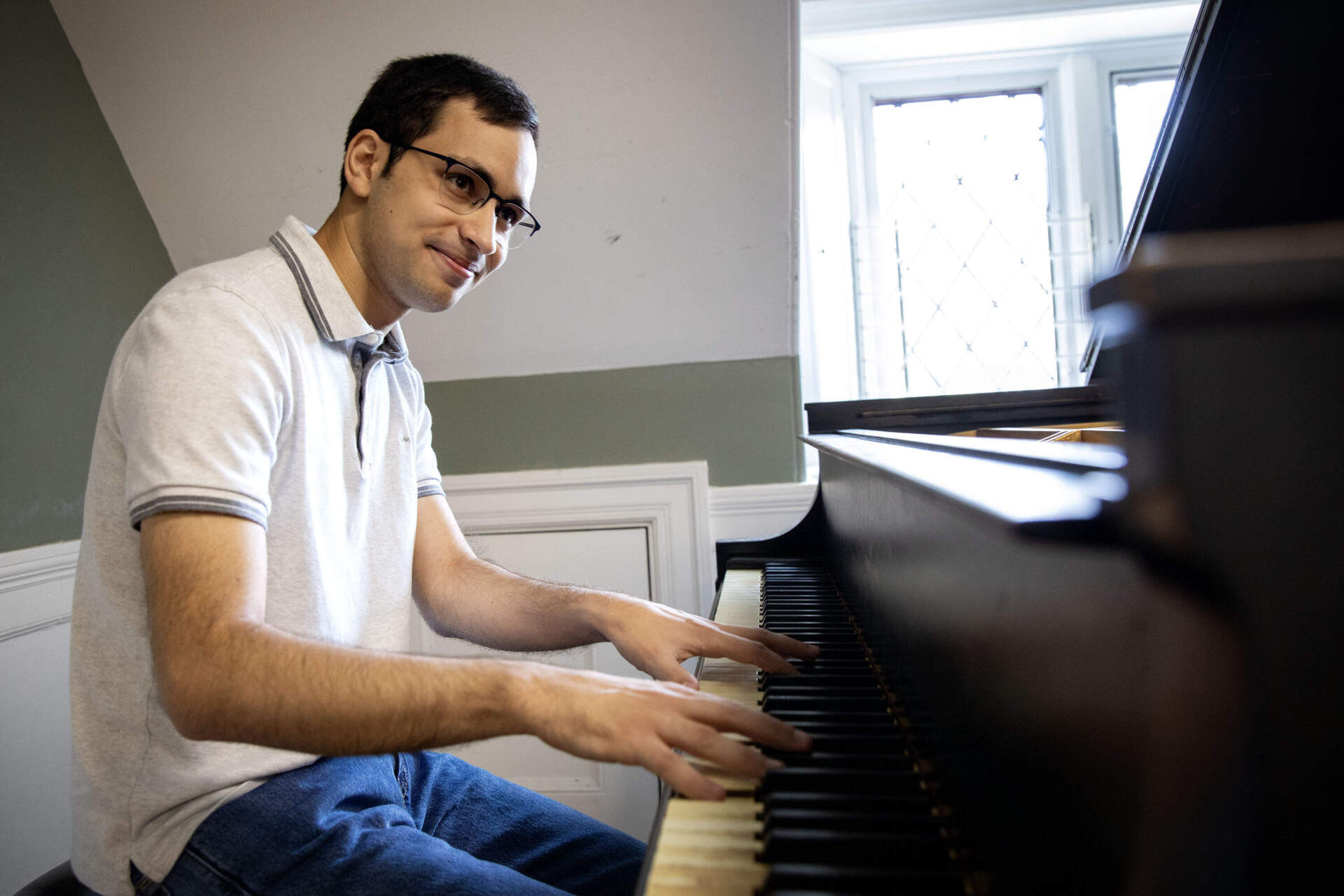 When the Taliban returned to power in Afghanistan two years ago, the militant regime restricted music — again — for causing "moral corruption." But, as Kabul was falling, pianist and composer Arson Fahim found refuge in Cambridge at Longy School of Music. He has made it his mission to fight for social justice through his music. "And actually 'fight' is a good word because that's how I feel about my instrument — I feel like I'm on the front line of a war against barbarity," he said.
---
Danny Rivera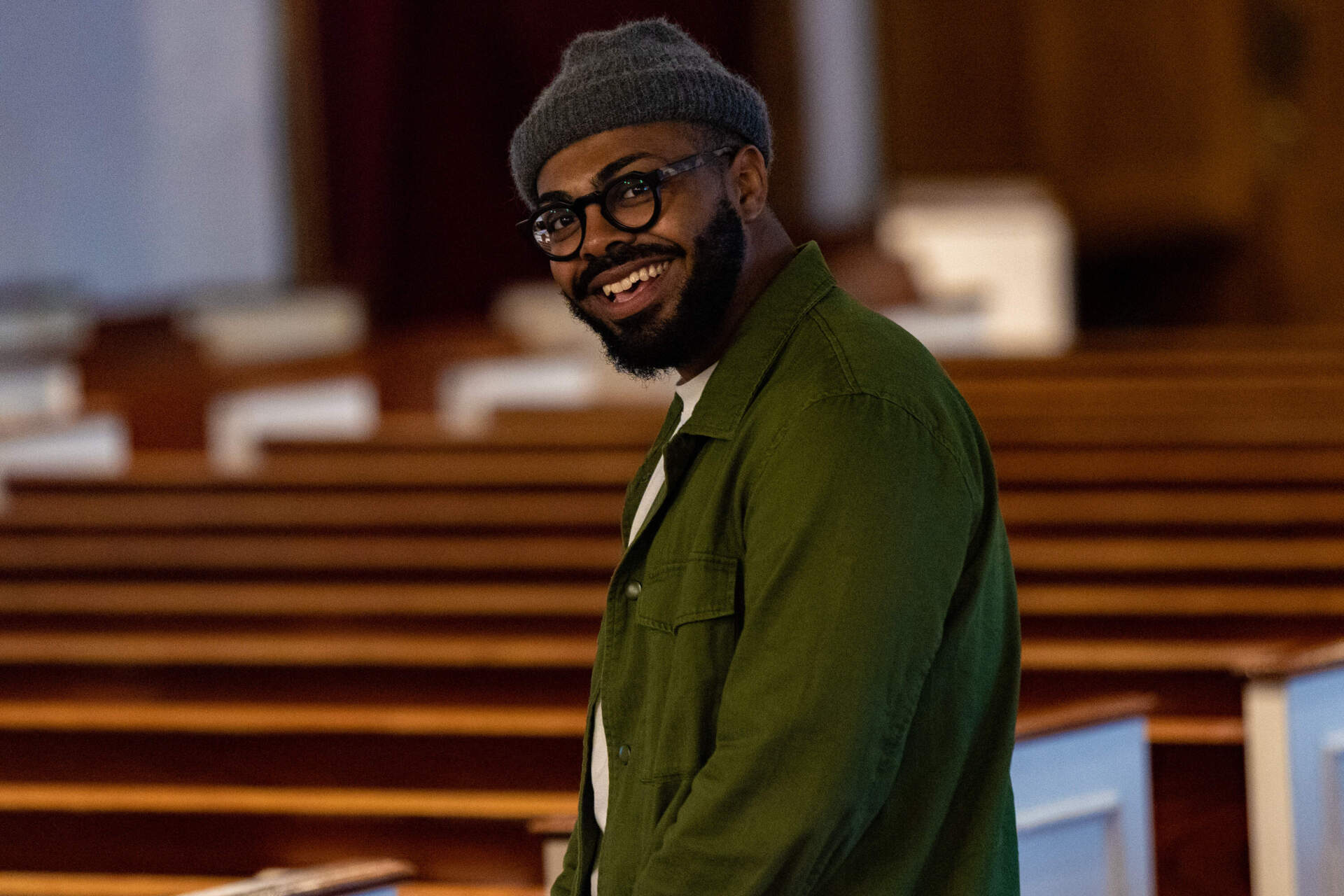 At 22, vocalist Danny Rivera is already at home in several genres, from R&B to soul and pop songs, like the one he wrote in 2019 for Massachusetts congresswoman Ayanna Pressley. One big focus of his has been reviving historic spirituals first sung by enslaved Black people in America. "For as much as being beautiful, these are very bloody songs," he said. "They have much history that has been unpacked, and much that has not, intertwined in the lyrics and the melodies. I knew the spirituals — even as old as they were — could be prophetic, forward-thinking and innovative by allowing us to see into the future."
---
Dzidzor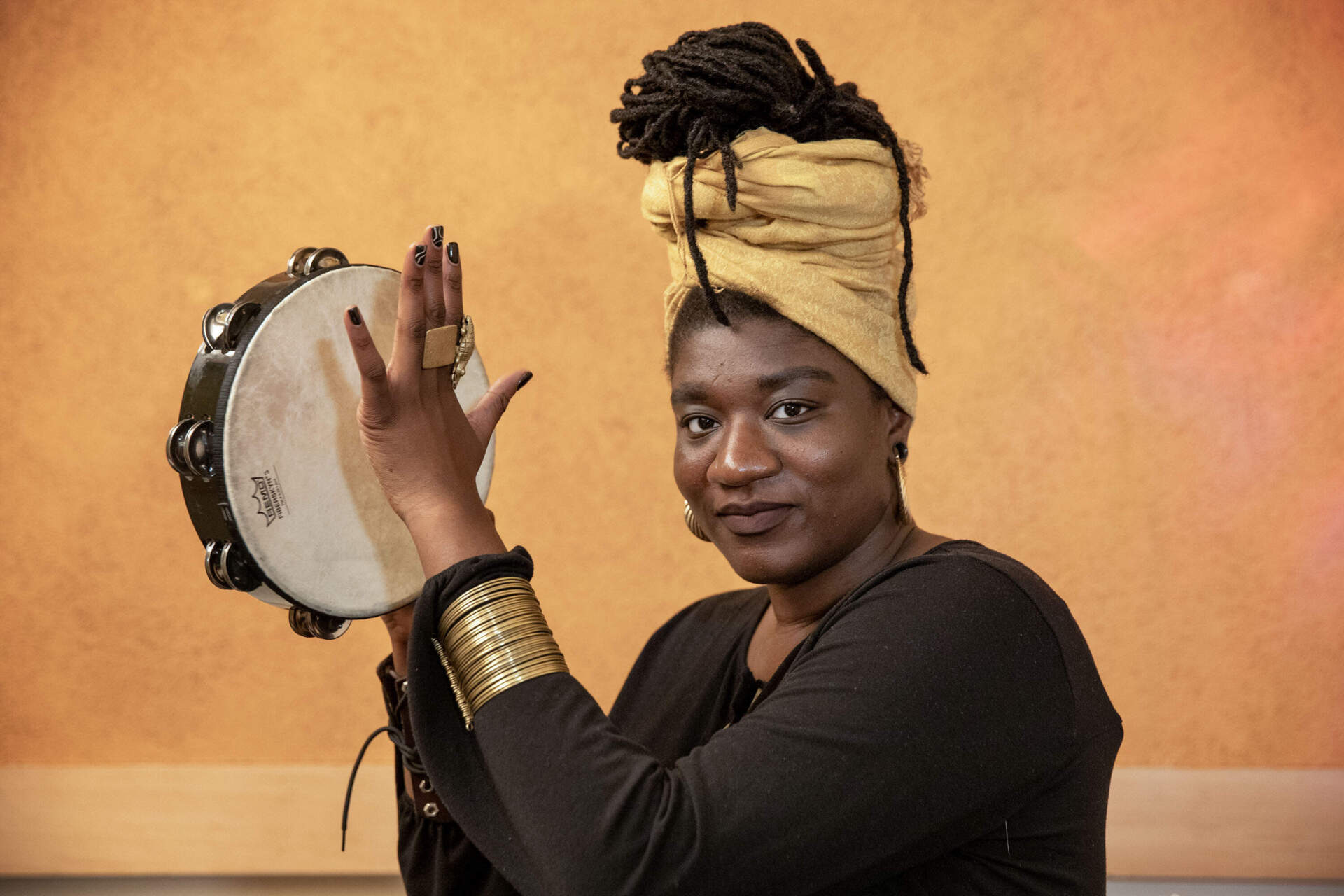 Dzidzor Azaglo — who goes by just Dzidzor (pronounced jee-jaw) — is an accomplished poet and performer. If you've spent any time in the Boston poetry scene, chances are you've caught one of her offbeat performances that merge verse, music and spirituality. The artist might be best known for Black Cotton Club and her uncanny ability to draw people in, but beneath her warm stage presence is a politics of Black liberation.
---
Gabriel Sosa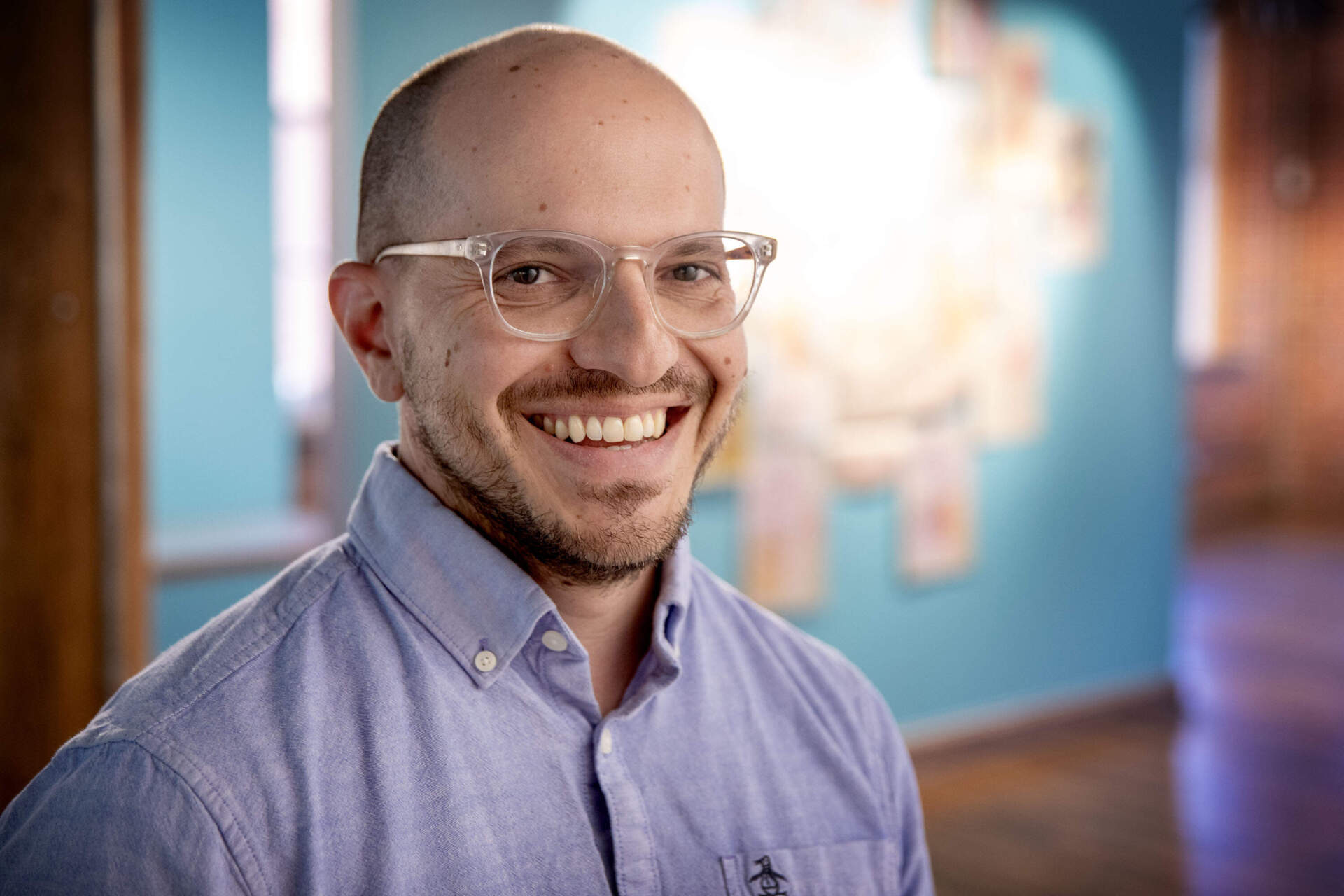 Early in his career, Gabriel Sosa worked as a court translator where he witnessed how power can be exerted through words. "The court is a very intimidating place for so many reasons. I think one of those reasons is certainly language," he said. Now, he probes that idea through murals, collages and community engagement. His latest installation, "La bodega mis sueños" at the Fitchburg Art Museum, is a love letter to the increasingly Spanish-speaking community and a statement about the American Dream.
---
Kimaya Diggs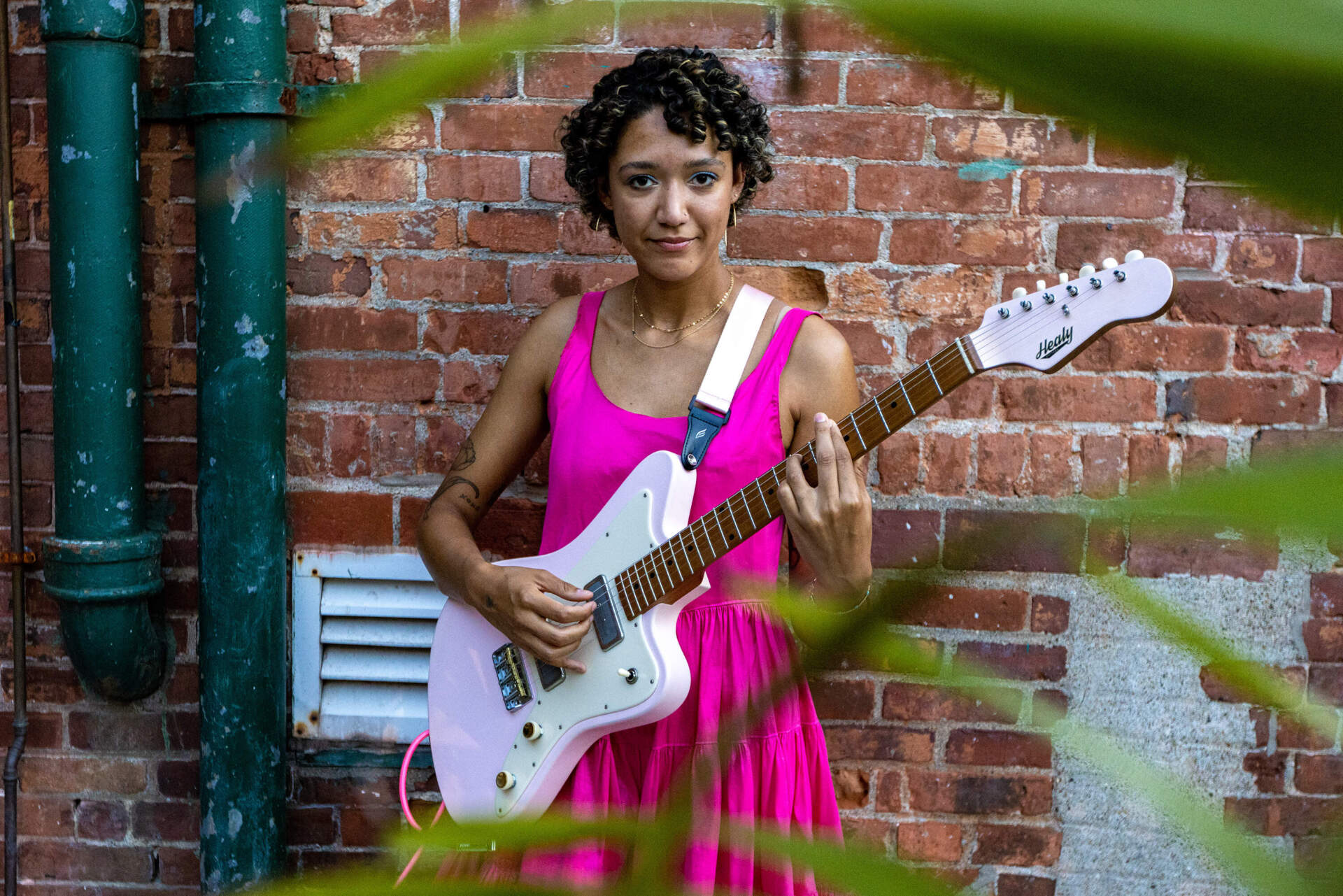 Easthampton musician Kimaya Diggs' songs are emotive, yet unsentimental. Kind of like Diggs herself. Her album "Quincy" came out in March after her mom died, but she's clear this is not an album about grief. "I am not, and my mom wasn't either … somebody that's like, 'Live every day as if it's your last,'" Diggs said. "I just want to live every day in a way that is fine. You know what I mean? So, sometimes I'm not doing my best living. Sometimes I'm just getting through a day."
---
Rixy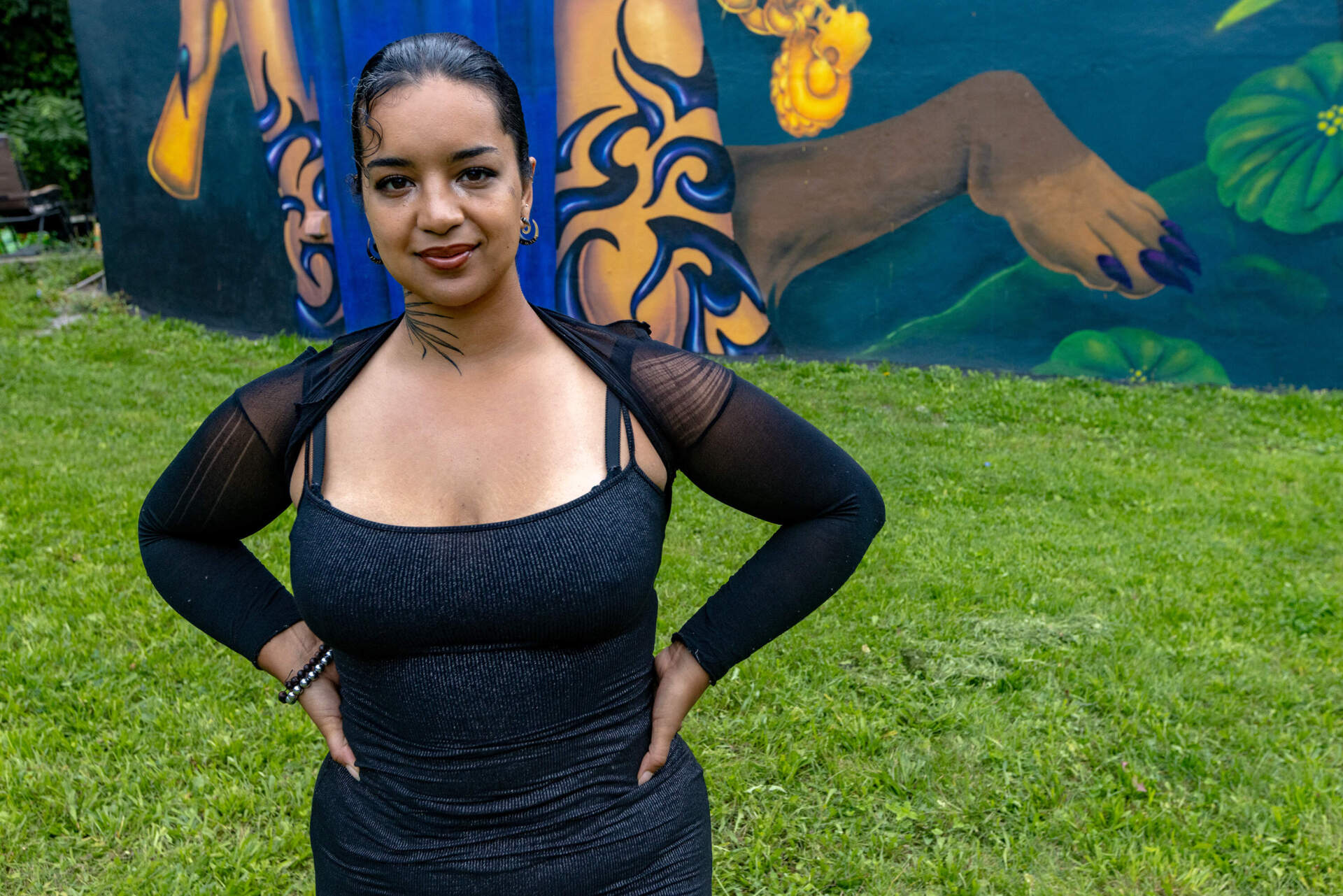 Growing up in Boston, visual artist Rixy saw murals and graffiti and knew there was power in public art. Now, she paints her own works showcasing characters from an inclusive world she designed with the goal of creating a sense of belonging. "I want the work to feel like you're allowed to go as far as you want," she said. "Be as big as you want, be as big of a woman as you want to be, as loud, as voluptuous, whatever you want."
---
Szu-Chieh Yun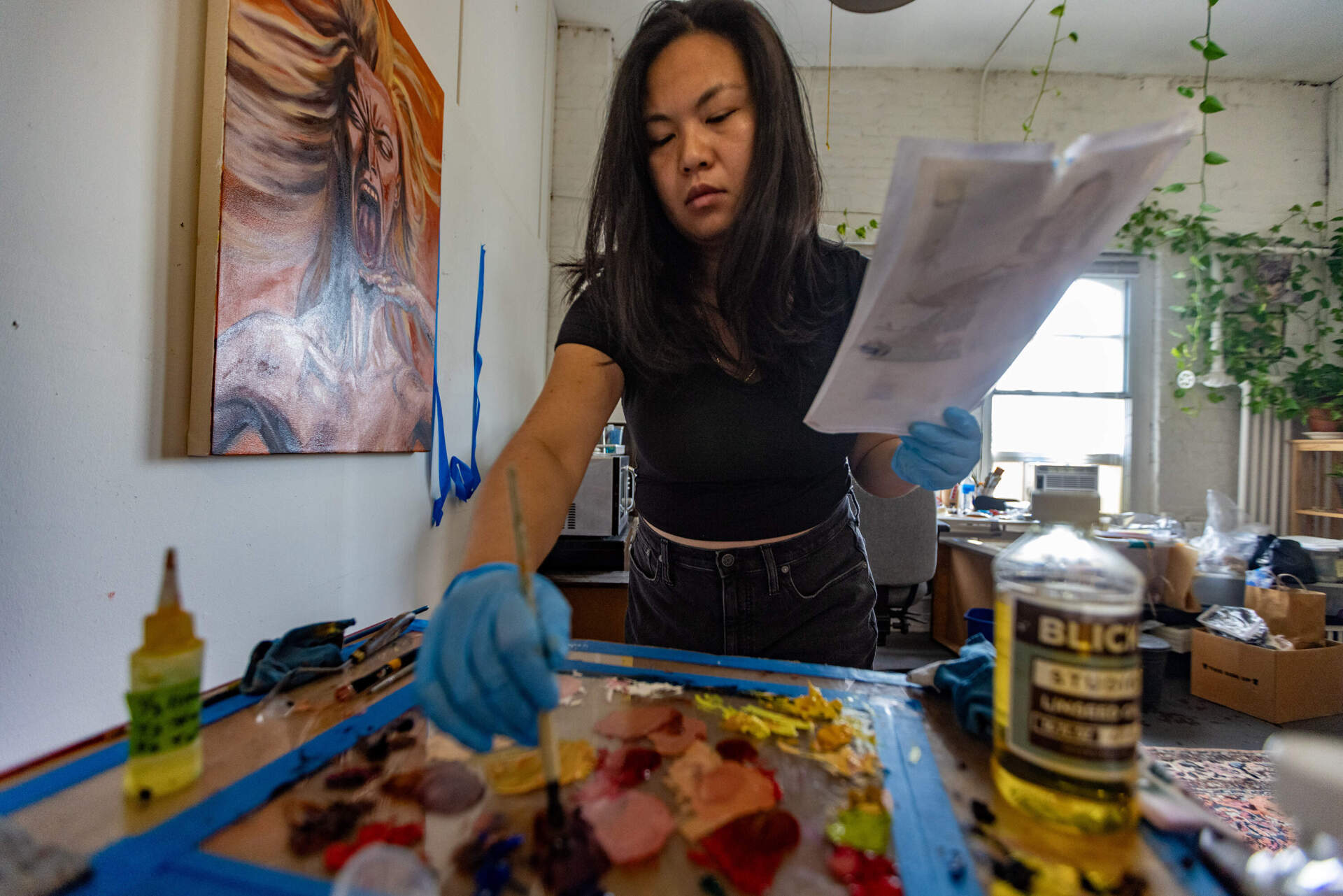 For painter Szu-Chieh Yun, her work has provided an avenue to articulate feelings that may have been hard for her to speak or write about. "I would be able to draw these things and to conceptualize these things, to grasp it the way I knew how," she said. "There's something about that that feels so freeing. It's a way for me to not necessarily escape, but to understand what's happening around me."