Pro Football Hall Of Fame's Class Of 2015 Says Thanks
Resume
When elected to the Pro Football Hall of Fame, players emerge from the revolving 53-man rosters of their NFL careers to stand alone. Last weekend in Arizona, eight men learned that they will make up the Hall's Class of 2015. After the announcement in Phoenix on the eve of the Super Bowl, the inductees spoke to a small group of reporters about the people who helped them along the way.
Only A Game's Doug Tribou was there and collected their expressions of thanks.
---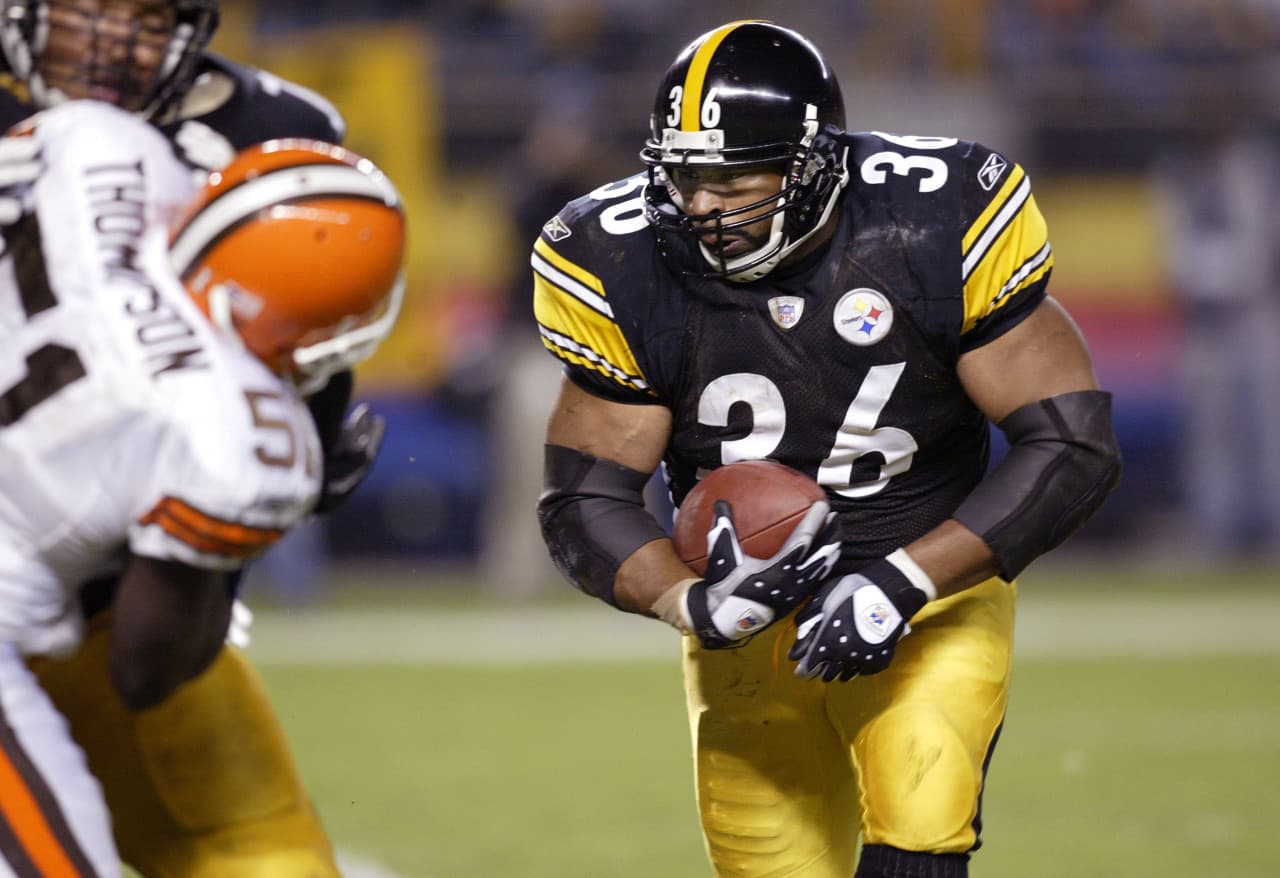 Jerome Bettis -- The former running back is sixth on the NFL's career rushing list with 13,662 yards. After attending Notre Dame, Bettis was a running back for the Rams and the Steelers. He won a Super Bowl with the 2005 Steelers then retired.
"My mother and father, you know, they followed me through this entire journey. My mother didn't miss a high school game, she didn't miss a college game. They went to every single game I ever played in the NFL. And they took this journey with me. My father's no longer with us. And my mother is battling cancer," Bettis said, choking up. "So … for … for me to be able to take this journey with her and give this moment to her, it was special."
---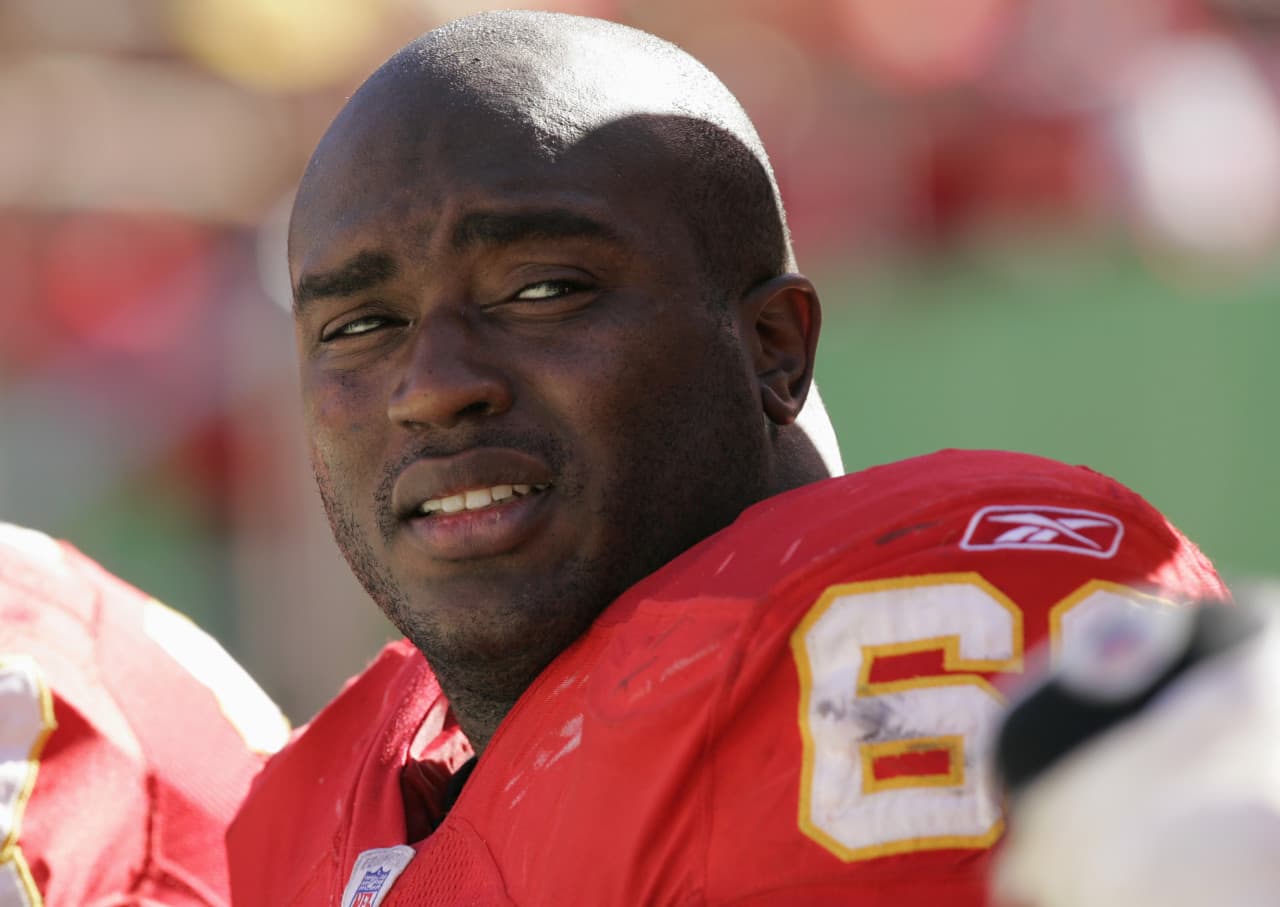 Will Shields — Offensive lineman for the Kansas City Chiefs. Shields –- perfectly named for his position — earned 12 trips to the Pro Bowl. In 14 NFL seasons, he never missed a game.
"It's everyone else that pushes you to be the best that you can be. And actually seeing all the guys from the AFC West that we got to play against, you know, every week, week in and week out, that that's what made you get to this point. That's what made you work so hard to get to that next level and to push you to be as good as you can be."
---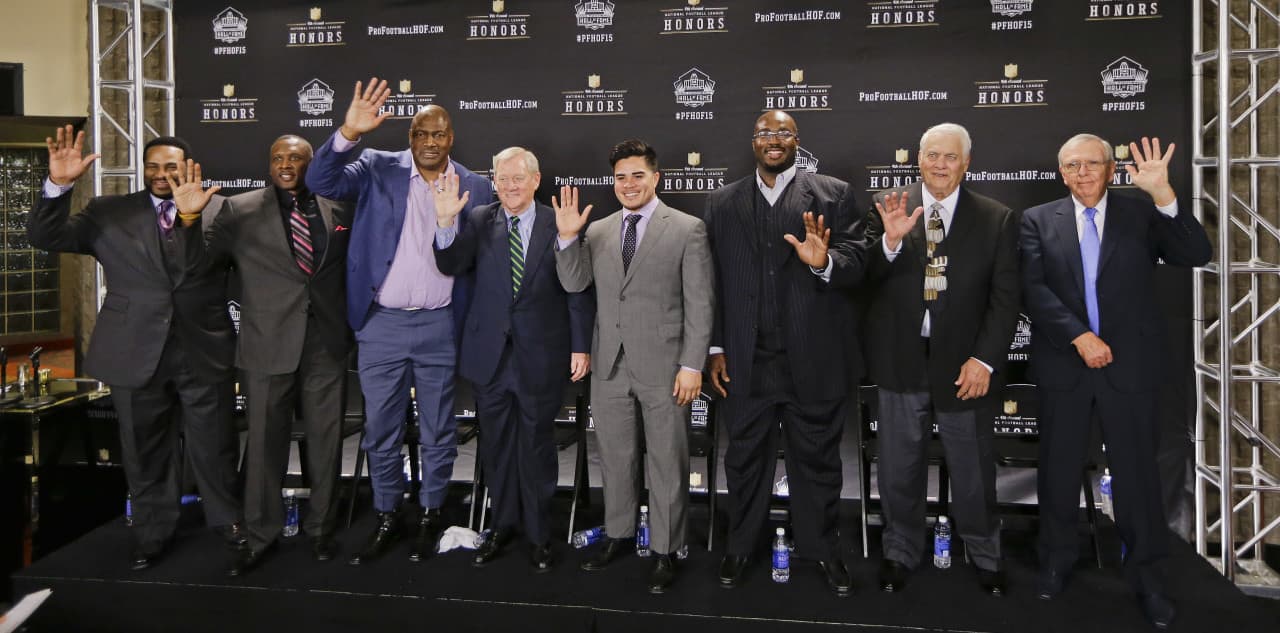 The veterans committee elected another iron man in Mick Tingelhoff. As the the Minnesota Vikings center in the 1960s and '70s, Tingelhoff didn't miss a single game in 17 seasons. Elected in the contributor category was former Green Bay general manger Ron Wolf.
Bill Polian was also elected as a contributor. Under Polian's leadership as an executive, Buffalo and Indianapolis went to a combined five Super Bowls. He had a knack for signing good quarterbacks.
"What this is about for me is the players and coaches that I've been so fortunate to be with over the years. And the biggest thrill tonight is to be able to share it obviously with my family, but to have Jim Kelly and Peyton Manning here, too, because they're the reason I'm here."
---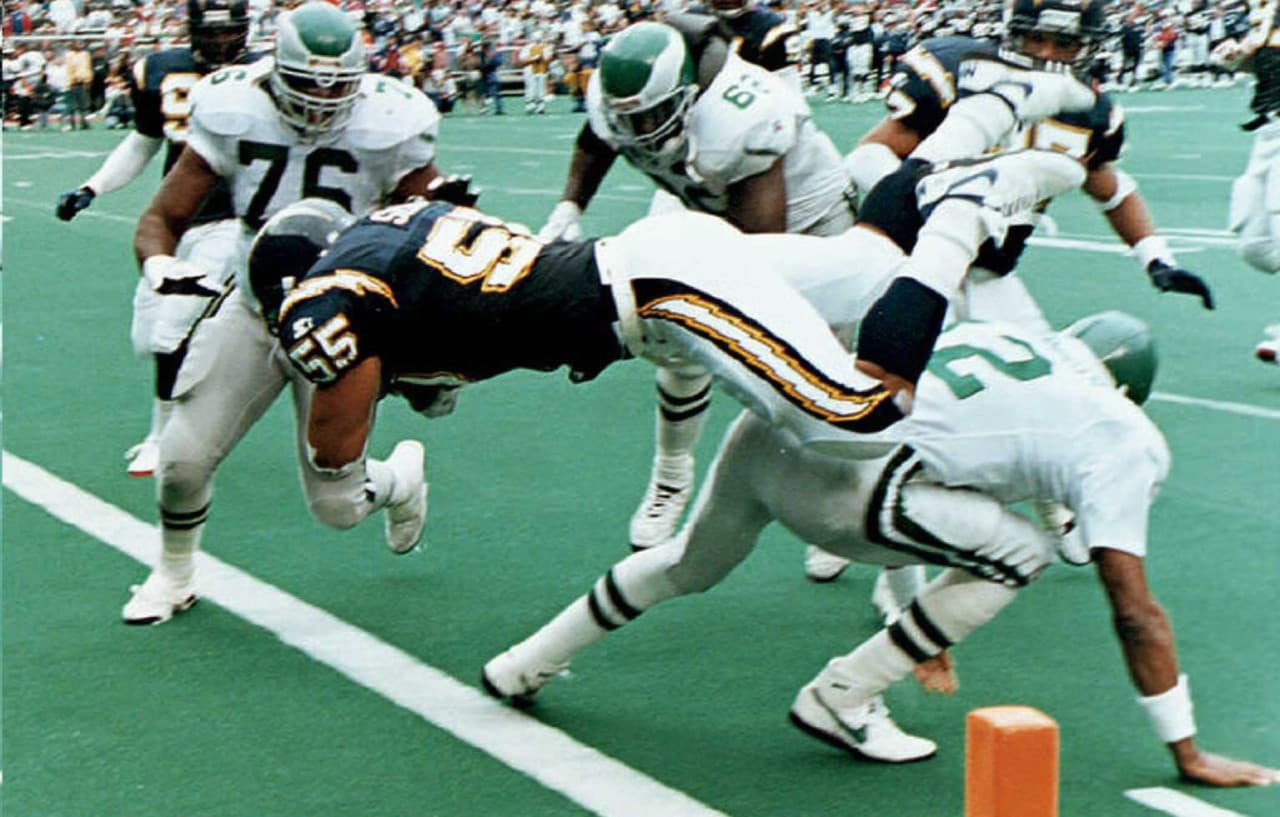 Junior Seau -- On stage at Phoenix Symphony Hall, it was Kelly who announced the only first-ballot Hall of Famer of the class:
"Simply one of the greatest linebacker of all-time. Over a 20-year career he was named to 10 straight All-Pro teams and 12 straight Pro Bowls: the late great Junior Seau," the former Buffalo Bills quarterback and Hall of Famer said, as the crowd cheered and applauded.
Seau committed suicide in 2012 at the age of 43. An autopsy revealed that Seau suffered from chronic traumatic encephalopathy, a disease associated with repetitive brain injuries. At the ceremony in Phoenix, he was represented by his son Tyler.
"I just know that we're proud of him and we loved him more than anything. He blessed us with so many different things and given us so many different paths that we can take. And he never pressured us in taking his way. He loved us unconditionally and we knew that."
---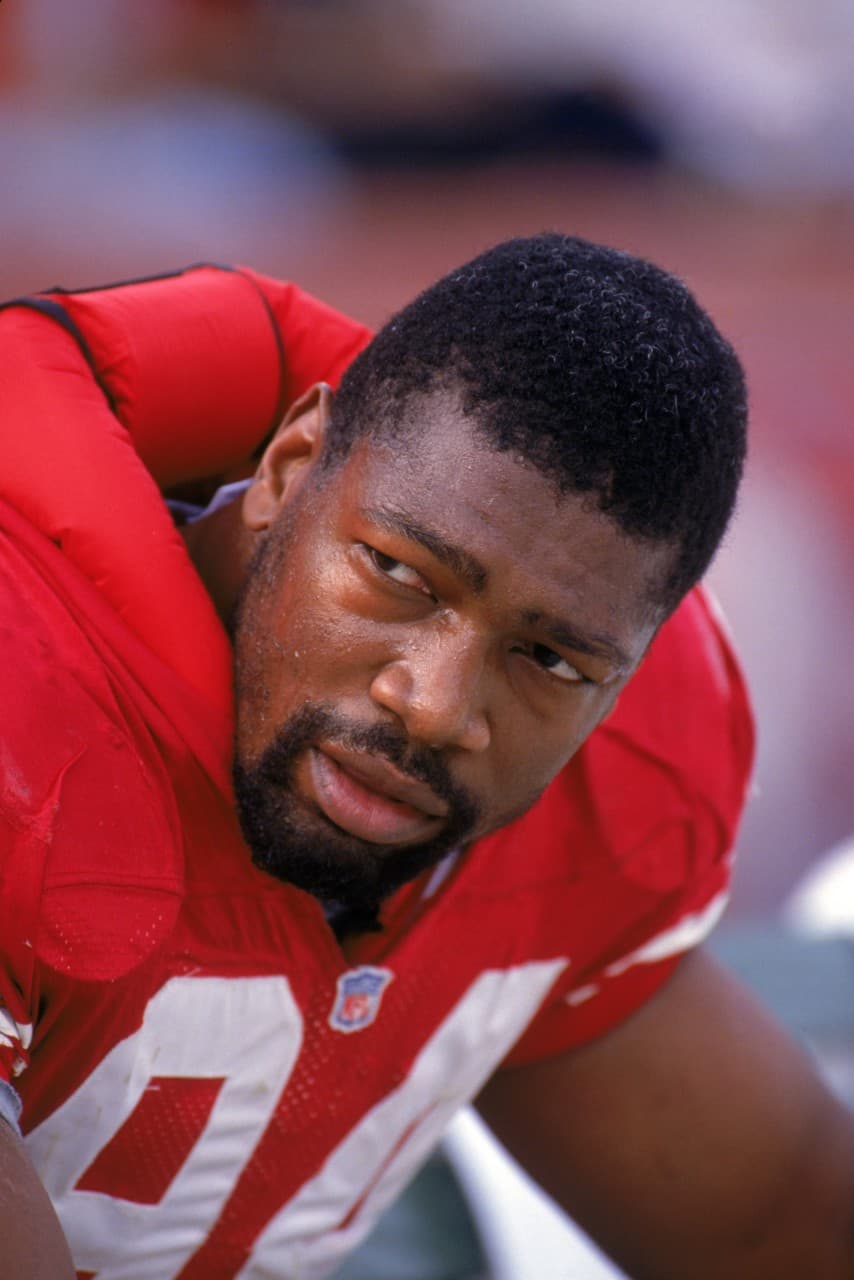 While Tyler Seau remembered his dad, Charles Haley recalled a father figure: Hall of Famer Bill Walsh, the general manager and coach of the San Francisco 49ers when Haley joined the team. Haley later played with Dallas. From the mid-1980s through the '90s, he was one of the league's most feared pass rushers. He's also the only NFL player with five Super Bowl rings.
"Bill was, to me, he was a man of few words. He called me up after my rookie year and said, 'It's your job to lose.' I walked out his office and I told him, 'I ain't losing that damn job.' He followed me my whole career. Even on his death bed, man, he called me and talked to me. He always wanted to know, 'Charles, what do you want to do? How can I help you?' I haven't had that many people in my life that did things like this."
---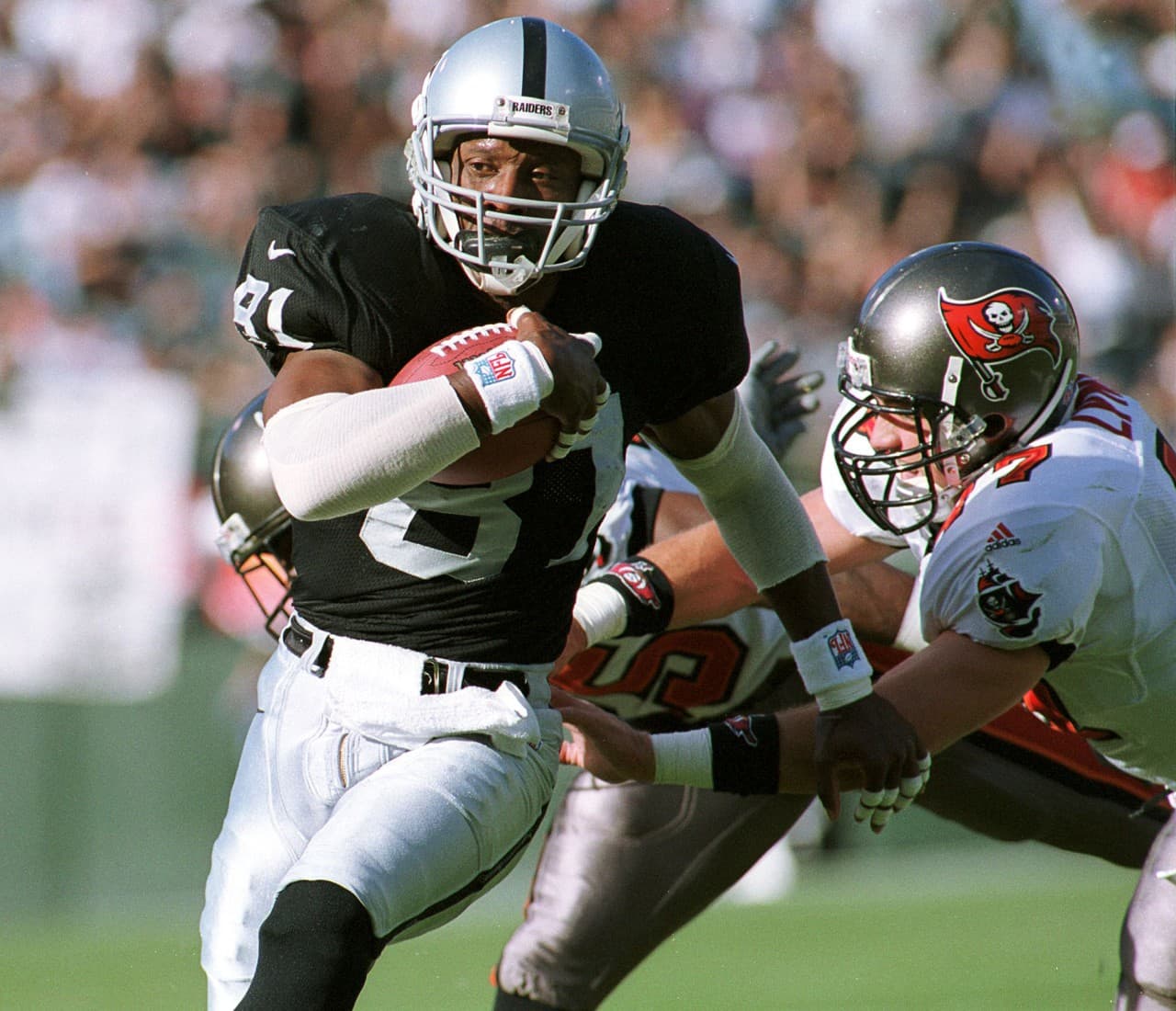 Tim Brown played all of but one of 17 seasons as a wide receiver for the Oakland and Los Angeles Raiders. He won the Heisman Trophy in 1987 while he was with Notre Dame. But Brown thanked his terrifically bad team at Woodrow Wilson High School in Dallas.
"My three years on varsity at Woodrow Wilson I was 4-25-1. My senior year at Notre Dame everybody was upset because we were 8-4. I was like, 'Hey, this is a great year.' And when I got to the Raiders, during those down times, it was easy for me to go to guys and say, 'Hey, keep workin', keep workin', keep workin'.' Obviously if I'm gonna tell somebody to keep workin', I gotta keep workin'."
---
For Brown and most of the new Hall of Famers, after all the work, there was waiting. But he got sound advice from a recently elected Vikings wide receiver.
"Cris Carter told me last night that once you get the call, you won't remember the wait. And that is the absolute truth. I don't feel as if I've waited six years at this point."
Brown and his fellow inductees have a bit more waiting left, but just until Aug. 8. That's when the Pro Football Hall of Fame will hold its enshrinement in Canton, Ohio. The NFL greats will share more words of thanks and thousands of fans will be there to thank them for the memories.
Related:
This segment aired on February 7, 2015.