Have Sports Become 'Too Big To Fail'?
Play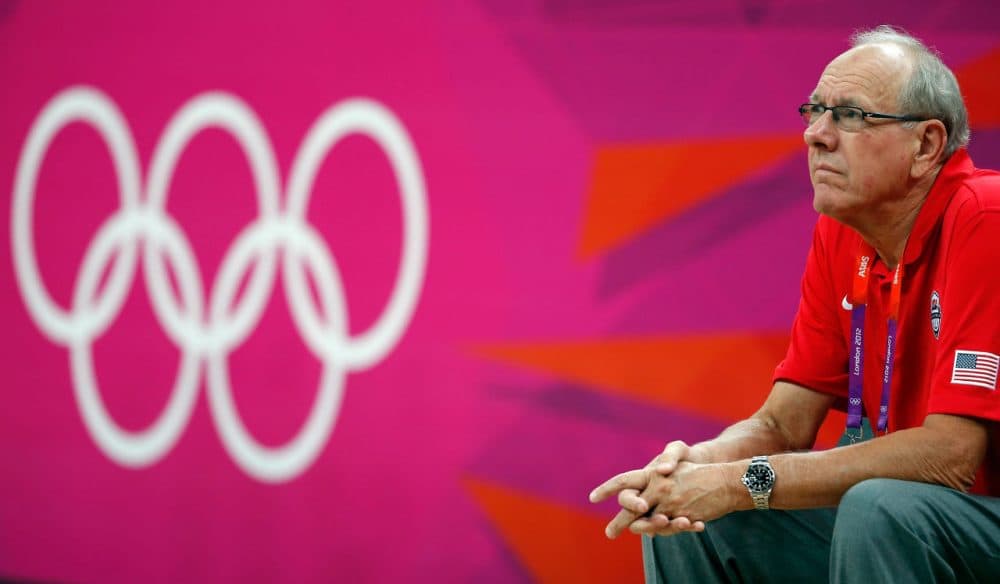 This article is more than 7 years old.
"Too big to fail" is a description, or a rationalization, or a surrender, depending on your point of view.
The phrase has been applied to financial institutions and other large employers. I wonder if it's time to apply it to our games?
Over the past two weeks, two of the most historically successful [college basketball] programs have been in the news for all the wrong reasons.

Bill Littlefield
Certainly the NFL has become too big to fail. The widely publicized criminal behavior of some of its players and the establishment of the connection between playing the game and brain damage haven't diminished the popularity of what has become the national pastime. It has increased.
Likewise the NCAA Men's Basketball Tournament. Over the past two weeks, two of the most historically successful programs have been in the news for all the wrong reasons. At Duke, two women who maintain they were assaulted by a former player have said they didn't say so because men's basketball is such a big deal there that they were certain if they spoke out, they'd be victimized again. At Syracuse, an apparently long-standing tradition of ignoring the rules has brought the NCAA's fearsome hammer of sanctions down on head coach Jim Boeheim, who has assured his fans that he's not going anywhere. Sounds a little like "too big to fail."
And then there are the Olympic Games. Or at least the summer edition of same. The Winter Games have lately lacked for suckers — I'm sorry, host candidates. But the competition for the Summer Olympics is still fierce enough so that the group behind Boston's bid for the 2024 Olympics announced this week that former Massachusetts Gov. Deval Patrick will be paid $7,500 per day as a part-time employee. How many days will he be on the job between now and September 2017, when the Lords of the Rings bestow upon some city the opportunity to put them up in lavish digs and designate some highway lanes for their exclusive use? Fifty, maybe? That would add up to $375,000 for a couple of years on a part-time job. Not too shabby.
It could be argued that Mr. Patrick's job will be daunting. He has to convince everybody that a public transportation system done in by a bad winter can handle an over-crowded summer. It's too late to designate that system too big to fail.
But back to the point: no matter how many host cities exceed their budgets by billions of dollars, no matter how often tax payers are stuck with the cost of maintaining derelict venues, no matter the corruption in which the aforementioned Lords have engaged, meaningful reform would seem unlikely, at least as long as everybody regards them and their spectacle as too big to fail.