Phil Jackson's Plea To Knicks' Fans May Be Unwise
03:22
Play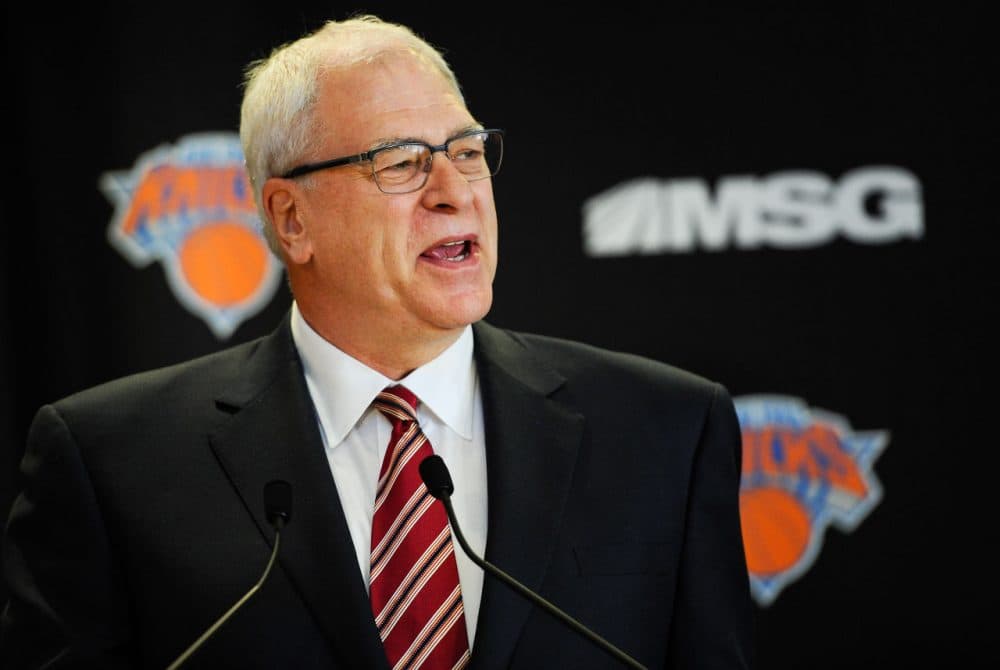 This article is more than 6 years old.
The New York Knicks are the worst team in the NBA, and the team's president, Phil Jackson, is worried. On Monday, he tried to reassure Knicks season ticket holders that he had a "clear plan" to make the team better.
Bill Littlefield wonders if that was such a good idea.
---
It's easy to understand why Phil Jackson wrote Knicks season ticket holders.
Does he not understand that the early Mets were, as Casey Stengel himself put it, "amazin'" precisely because they were inept.

Bill Littlefield
He assumes that they won't if they feel the Knicks don't have what Jackson called "the resolve to do what is necessary to deliver on our ultimate goal of bringing a championship back to New York." I wonder if that judgement is flawed.
Some people root for teams because they win and stop rooting for them when they lose.
But others cheer for the team whose logo was on their pajamas when they were kids … the team their parents supported, perhaps even after a greed-addled owner took it to another city.
I rooted for the New York Giants, even after they began playing home games in San Francisco.
The current Dodgers resemble the old-timey Dodgers not at all. Ever since they arrived in L.A., movie and TV stars have hung around the clubhouse. Neighborhood kids hung around the clubhouse in Brooklyn — the Knothole Gang — and the New York papers portrayed the Dodgers as bums.
[sidebar title="In Search Of Better Basketball" width="630" align="right"]The Knicks are so bad that New York Times reporter Scott Cacciola took a break to cover "better basketball."[/sidebar]
But some people will root for the Dodgers forever because they hired Jackie Robinson. Never mind that Branch Rickey was as much capitalist as activist.
Some people will always root for the Green Bay Packers, the only professional franchise owned by over 360,000 shareholders; that is, the fans … a model so dangerous to the system that the NFL established a rule to prevent its ever being replicated.
And some people root for a team because the team loses. Phil Jackson has been in New York long enough to have absorbed some local history. Does he not understand that the early Mets were, as Casey Stengel himself put it, "amazin'" precisely because they were inept. They lost games because their runners failed to touch bases, and because their fielders forgot how many outs there were. On one occasion when Stengel went to the mound for a pitching change, his signal to the bullpen went unheeded. The bullpen gate remained shut. There was speculation that everybody was afraid to come out. Fans of that team were probably disappointed when the Mets began to win.
Maybe things are different now, and not so much fun. Phil Jackson's no dummy. Maybe he's right in assuming that if he can't reassure Knicks season ticket holders that there's a plan that will take the team back into title contention, they'll all find another team for which to cheer. Or they'll go to the opera.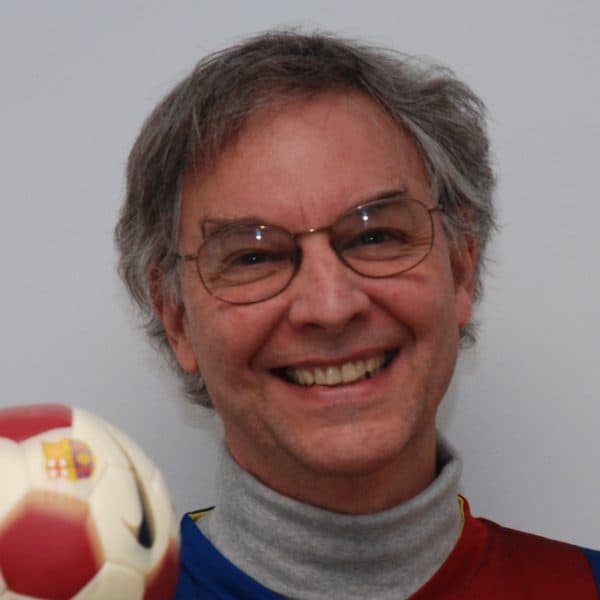 Bill Littlefield Host, Only A Game
Bill Littlefield was the host of Only A Game from 1993 until 2018.