Was Baseball Great Ty Cobb Really A Racist? New Biography Says No
Resume
Ty Cobb retired as baseball's all-time hits leader in 1928 – the record stood for nearly 60 years. He was a member of the Baseball Hall of Fame's first class. But despite his success, he was far from universally admired.
"Ty Cobb was was a racist. I threw him out three times and he quit. He said, 'No ni**er gonna throw me out.' But I said, 'Haha. I'm throwin' you out,' so he left."
Ted "Double Duty" Radcliffe told Bill Littlefield that one afternoon at Comiskey Park in Chicago in 1997. Radcliffe was a talented pitcher and catcher in the Negro Leagues from the 1920s to the '40s. He faced Cobb in an exhibition in Cuba.
Radcliffe wasn't the only person to label Ty Cobb a racist. In biographies and magazine stories, Cobb has been accused of beating up black men, simply because they were black and handy. In a new book titled "Ty Cobb: A Terrible Beauty," Charles Leerhsen presents a different picture of one of the greatest ballplayers of all time.
---
Highlights from Bill's conversation with Charles Leerhsen
BL: Was Radcliffe wrong?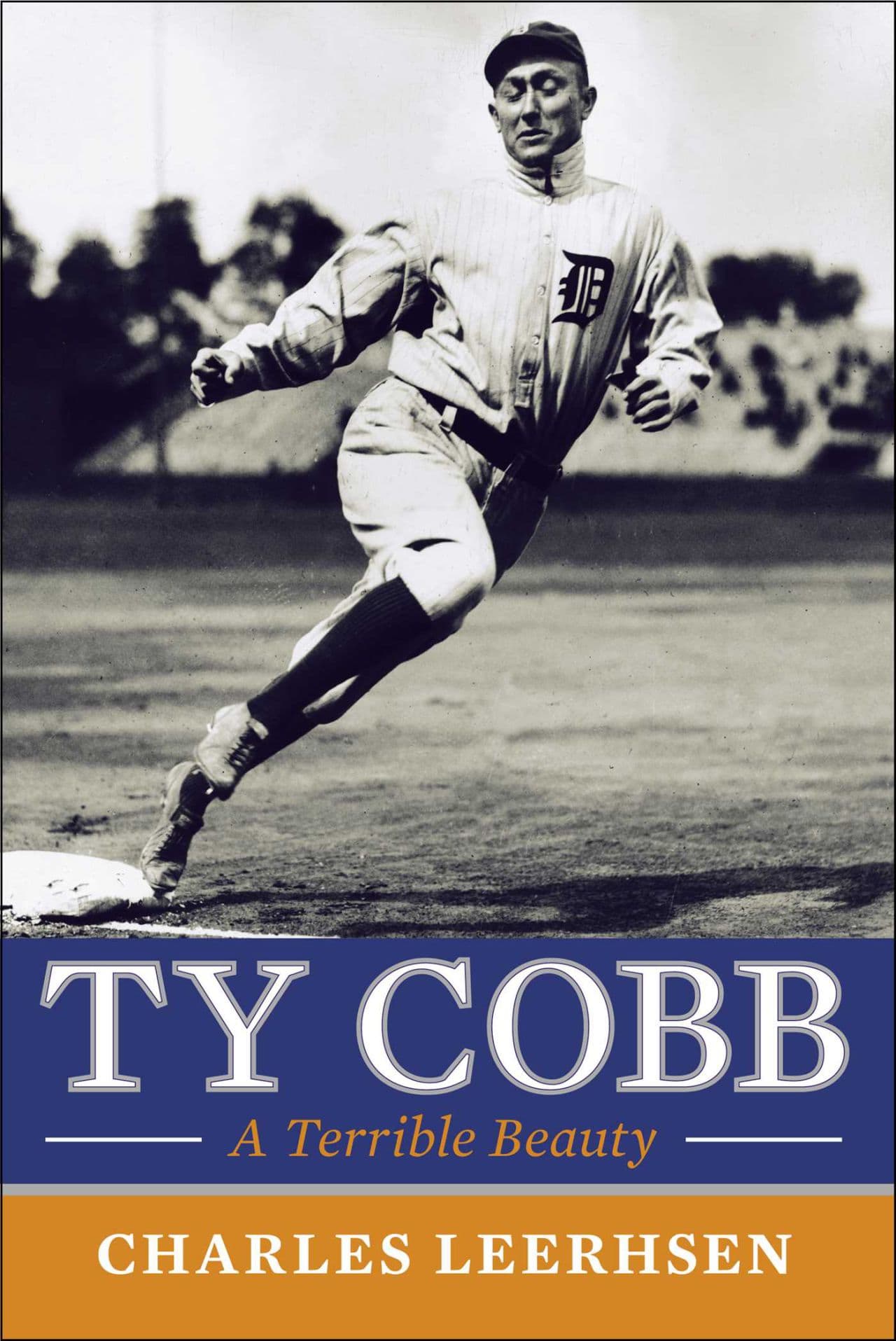 But a lot of people have made assumptions about Cobb based on the date of his birth and the location, which was 1886 in Royston, Georgia or near Royston, Georgia, and so people just assume that he must have been a racist. But what they don't know — and what I found out — is that he descends from a long line of abolitionists. His great-grandfather was a preacher who preached against slavery and was run out of town. His grandfather refused to fight in the Confederate army because of the slavery issue. His father was a state senator who spoke up for his black constituents and broke up a lynch mob in town and had a very short political career because of it.
[Cobb] never said anything about race until 1952 when he told the Sporting News that "the Negro has the right to play professional sports," he said, "and who's to say he has not."
BL: Cobb's most notorious biographer was a sports writer and author named Al Stump. He was assigned by a publisher to work with Cobb on an as-told-to autobiography late in Cobb's life. Tell us how that played out.

CH: He connected with Cobb, who was very sick at that time. Stump later wound up saying he spent months and months with Cobb. Actually he spent a few days with Cobb. Stump went off and wrote, making up quotes, making up incidents. And he didn't want to show Cobb — he was holding out, hoping Cobb would die first. Cobb finally got a look at it and went nuts and tried to get it stopped. But he died, the book came out. Then Stump wrote an article, this is the real beginning of the myth, in which he depicted Cobb as a drunken, gun-toting, crazy man. It was shocking to people. They loved the idea of a monster running around in the baseball world.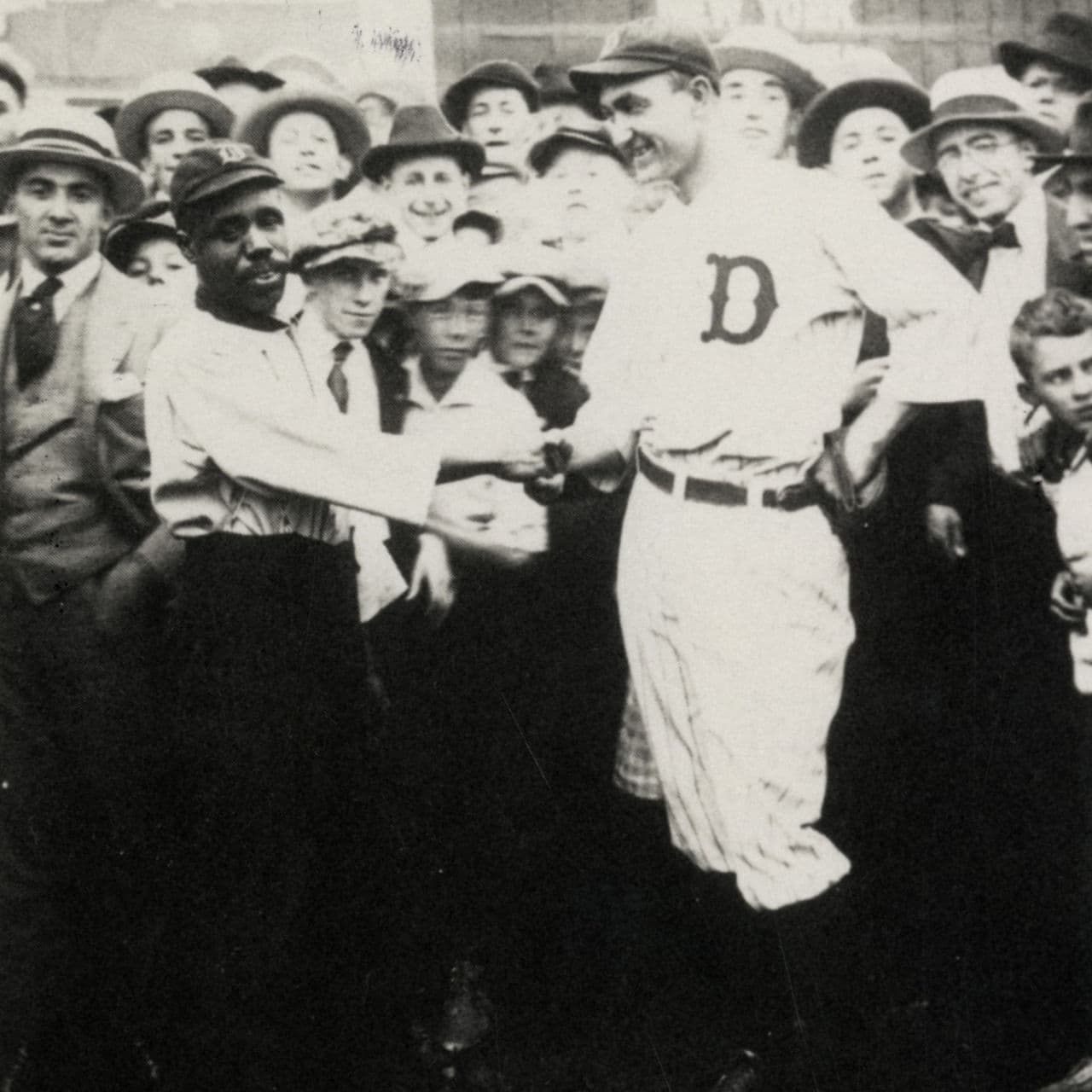 BL: The debunked stories notwithstanding, is it fair to say Ty Cobb wasn't the easiest guy to play baseball against, or even with?
CL: It is fair to say that. He had this tremendous sense of propriety and where people were in the social strata and what relationships should be — if you were the customer, if you were the rookie — how you act and how you should be. And if you violated that, you might wind up in a fight with him. Even in an age when a lot of people fought a whole lot, he was known as a fighter.
---
Bill's Thoughts On "Ty Cobb: A Terrible Beauty"
Charles Leerhsen's reclamation of Ty Cobb's reputation — or at least some significant parts of it — is fascinating.
Leerhsen's biography points out many of the errors and inventions in what has previously been written about Cobb. Part of his explanation for their embrace by the public is that "monsters intrigue us."
But Leerhsen doesn't suggest that Cobb was a saint. He maintains that Cobb was not the cartoon racist portrayed in earlier biographies, though he acknowledges that Cobb was "always close to the boiling point," quick to take offense from anyone who ignored his singular sense of propriety, and ferociously competitive during and after his playing days. Still, Leerhsen maintains that Cobb never sharpened his spikes, no matter how many folks have been absolutely certain that he did.
This segment aired on May 16, 2015.