Littlefield: Slipping And Sliding Through My First Ice Hockey Practice
01:26
Play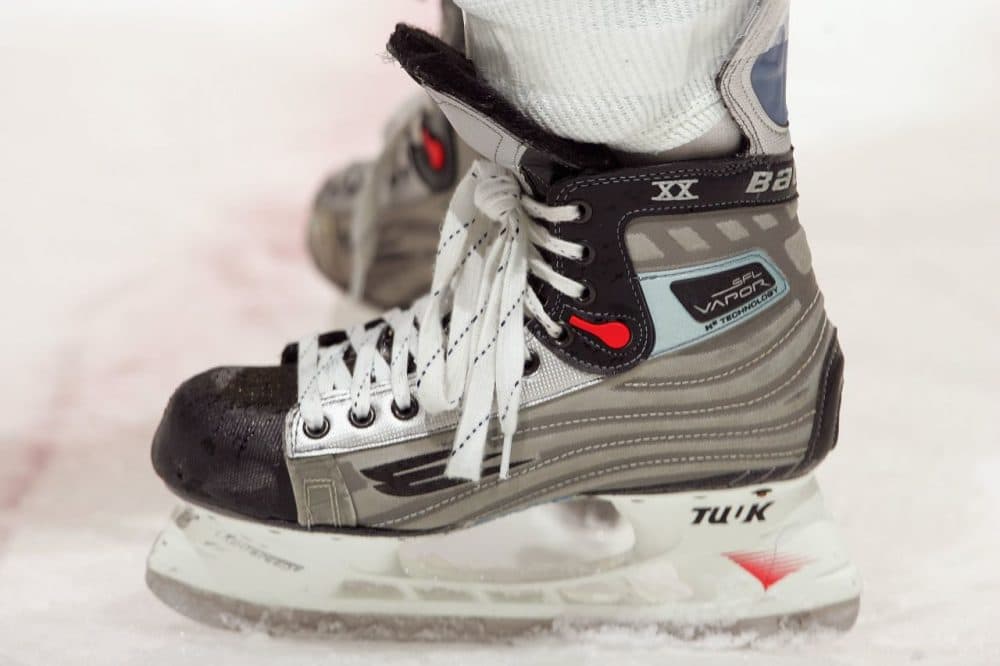 This article is more than 5 years old.
This story is part of Only A Game's "Motivations Show," which looked at stories of motivation in sports.
When I was about 12, I decided I wanted to play hockey.
My parents must have agreed. Without a ride, I couldn't have gotten to the first of the six practice sessions the youth league required. They happened at 6 a.m. in an empty barn of a rink called South Mountain Arena.
But my parents were skeptical. The equipment's not cheap. So at the first practice, I was wearing skates my parents had gotten from friends whose son had outgrown them.
They were too big. I wore an extra pair of heavy socks. Nobody thought it would matter.
I slipped and slid through all the drills in that first session on my ankles.
Now comes the part of the story for which I have to rely on what my father told me. He liked to tell the story on himself. He was watching me limp around the ice, wondering whether he should reach over the boards, tap me on the shoulder, and tell me I didn't have to stay for the whole hour if I didn't want to.
Before he could do that, one of the coaches skated over to where he was sitting in the stands.
[sidebar title="Want More Commentaries?" width="630" align="right"]Check out more of Bill's commentaries on Only A Game.[/sidebar]"Who brought that kid who's skating on his ankles?" The coach asked.
My dad acknowledged our kinship.
The coach looked at him and said, "Don't bring him back until he's got skates that fit him."
That was all it took to motivate my parents to get me new skates.
I went back the next week, and the week after that, and so on.
I played in that league for three years. I was still playing intramurals in college, having more fun than anyone ought to have in an empty, echoing rink about midnight on Friday, which was when we could get ice time.
This segment aired on June 6, 2015.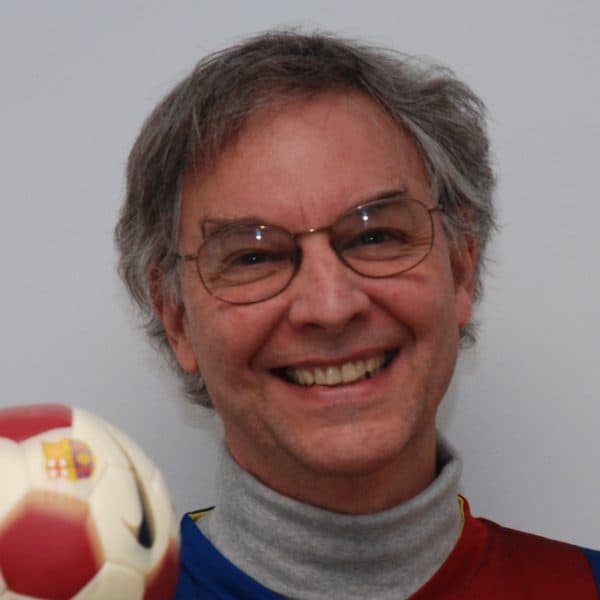 Bill Littlefield Host, Only A Game
Bill Littlefield was the host of Only A Game from 1993 until 2018.