At 'The Magic Green,' A Quest For A Hole-In-One
04:38
Play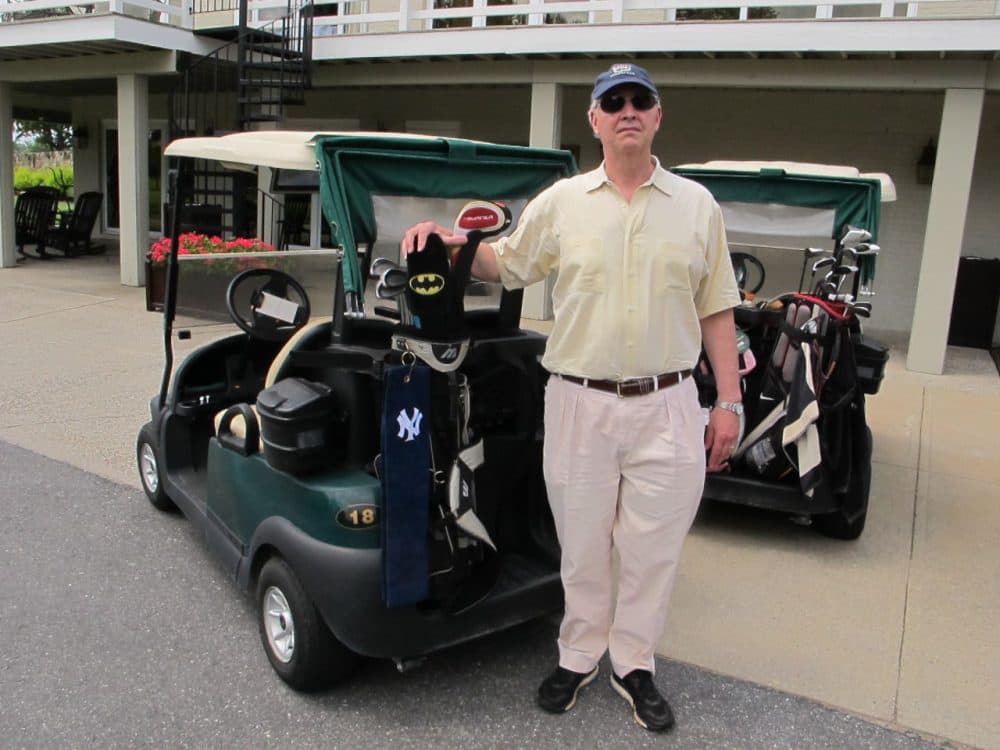 This article is more than 5 years old.
In the parking lot of the Nashawtuc Country Club in Concord, Mass., earlier this week, I could almost feel the magic. Ten people have registered holes-in-one on this golf course over the past two months. Four of those aces came in the same week. I was at Nashawtuc to find out if it was my turn. Never mind that in my first misadventure in golf at the age of 7 or so, I'd broken the window in the groundskeeper's Jeep with a hooked 5-iron. Never mind that I hadn't hit a golf ball in earnest in 49 years.
"If the pin placement is correct and the hole is no more than 65-yards away," I said, "I have a shot."
Joining me on the tee of the short, 121-yard 8th hole was the club's director of golf. Chris Carpenter's duty is to make life as enjoyable as it can be for the members at Nashawtuc and for a visiting radio host aspiring to join the swelling ranks of those who've recorded a hole-in-one there.
Carpenter told me those ranks included an 11-year-old boy, a 79-year-old man, and a fellow who was playing in a strange tournament for which the flag sticks had been removed from the holes. Really. One guy got a hole-in-one here without being able to see where the hole was.
My quest was delayed by the presence on the tee of a youngster with a club in his hands. His name is Ryan Vaughn, and he is 11.
"You've heard the stories about how people keep making holes-in-one on this hole?" I asked him.
"Yeah, it's been kinda crazy," Ryan said.
"So when you step up to the tee, are you thinking hole-in-one?" I asked.
"No," Ryan said. "I'm just hoping to get it close."
"On this hole if you get it close it goes in."
"The magic green," Ryan said.
"I haven't hit a golf ball since 1966, so you can take me off the hook by hitting your shot in. We can pack up all this equipment and go home, all right?"
"I hope I can get it in," Ryan said.
"All right, kiddo, go get 'em," I said.
Ryan's shot looked pretty good,
"Come back here," Carpenter called, gently urging Ryan Vaughn's drive to acquire more backspin and head for the hole. It stopped listening and quit three feet from the cup.
"That's a gimmie, kid," I said.
"That may be the closest one we see today," Carpenter said.
Then it was my turn. The first shot didn't go so well.
My second was surprising, in all the wrong ways.
"I did find the water," I said.
"And you hit that a long way, too," Carpenter said after my third shot.
"Is there some green there?" I asked.
I could hardly wait to find out.
My fourth shot was well hit — but it went in the wrong direction.
"OK," Carpenter said. "You're down to your last swing."
"And thank God for that," I said.
My fifth shot also missed.
"I've done everything," I said, "except what I came here to do."
The green was not quite large enough to accommodate my best shot, which was also my only acceptable shot: I was just three feet off the putting surface, though I was a very long putt from the hole. I didn't putt out. There'd have been no point. I'd come to the course to get a hole-in-one. I hadn't done it. Game over.
In the company of Carpenter, I retired to the club's dining room, where preparations for the next meal were in progress. Perhaps I should have been relieved. Tradition says anyone making a hole-in-one has to buy a round of drinks for everyone at the 19th hole. (Let it be noted that the 11-year-old bought everybody Gatorade.) Anyway, my inclination was to sulk, but Chris Carpenter was having none of that.
"For not playing since 1966, I think it was a tremendous success," he said. "Expecting you to make a hole-in-one today was probably wishful thinking, but you gave it a heck of a good shot."
As for the magical run of holes-in-one, Carpenter, who has twice aced holes in his native Texas but has yet to do so at Nashawtuc, has no idea whether the next ace will occur soon.
"I hope so," he said. "You never know until tomorrow. Or maybe later today."
Unlike me, Carpenter is an actual golfer. As such, he understands that delightful as the hole-in-one is, it's not really the point of the game.
"At the end of the day, it's all how the scorecard totals up," he said. "I think my granddad told me, ones and twos don't add up very fast, so the more of those you can have on your scorecard, the better it's going to be."
Sure. Everybody knows it's the score over 18 holes that counts. But given the way the ball has been rolling so obediently into the hole on so many tee shots lately, who can doubt that every golfer at Nashawtuc is addressing drives with dreams of glory?
This segment aired on July 11, 2015.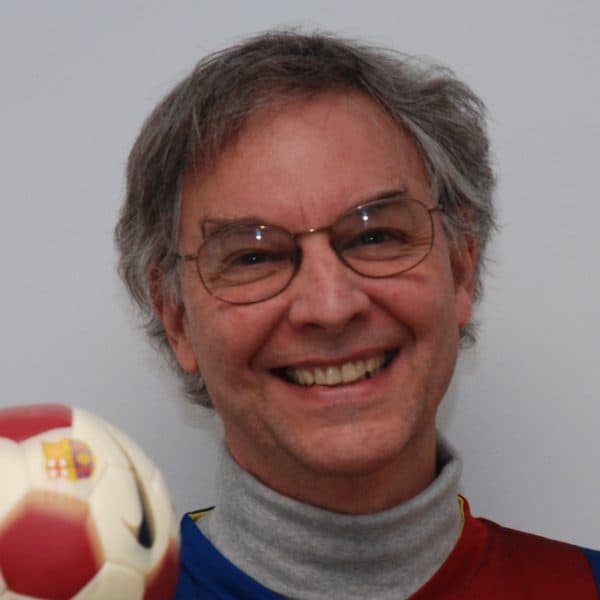 Bill Littlefield Host, Only A Game
Bill Littlefield was the host of Only A Game from 1993 until 2018.