NCAA Ordered To Pay $46 Million In Fees In O'Bannon Case
Resume
The National Collegiate Athletic Association has a multi-year contract worth billions of dollars to provide televised basketball to a large and appreciative audience. This week they were advised to put $46 million of that aside.
On Monday a federal magistrate named Nathanael Cousins ruled that the NCAA is responsible for the attorneys' fees accumulated by the plaintiffs in the case of Ed O'Bannon, a standout basketball player at UCLA from 1991 until 1995.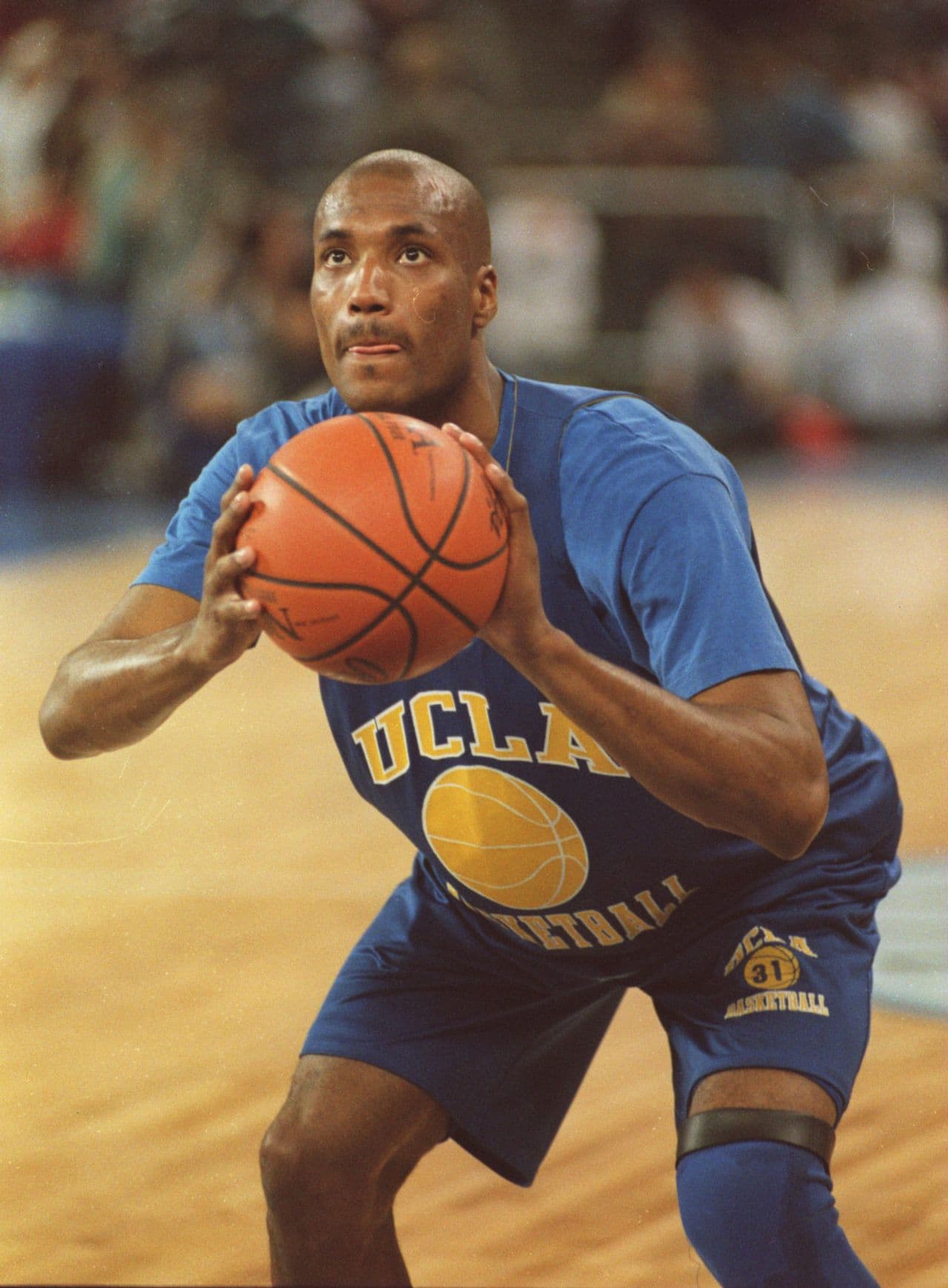 By way of brief review, the O'Bannon case is in the process of perhaps altering the face of the so-called "revenue sports" in colleges and universities across the land.
In simplest terms, the case, which has been wending its way through various courtrooms, contends that the NCAA has been ripping off so-called "student-athletes" by using their names, images, and likenesses to generate income for lots of people other than the athletes.
It can be argued that the NCAA and its member institutions have long been ripping off so-called "student-athletes" in various other ways as well.
They haven't provided a lot of those athletes with a legitimate opportunity to acquire an education; they have failed to assume responsibility for the long-term effects of injuries those athletes have sustained while — gee, I almost said "while in the employ of the colleges and universities," but that's not quite right, since the athletes aren't technically "employees," thanks to that "student-athlete" designation.
Anyway, Monday's decision by Judge Cousins was no doubt greeted enthusiastically by the plaintiffs' lawyers, many of whom probably don't need the money. More significantly, it could help establish a system that would be fairer to the "student-athletes," many of whom most certainly do need the money.
The circus of big-time college sports is sometimes great fun, and lots of athletes have benefited from it. Still, an enterprise in which the coaches make millions of dollars and players generating that money are considered amateurs and compensated accordingly isn't fooling anybody, is it? The O'Bannon case alone, no matter how it is eventually adjudicated or settled, will not solve all the problems.
But news like Monday's judgement suggests that the individual decisions reached by individual judges as this matter meanders through the halls of justice will, at some point, compel the NCAA to begin cutting the athletes in on the very considerable take.
Bill's Recent Commentaries: