'Mashi' Chronicles Journey of Japan's First MLB Player
Resume
Japan's love affair with baseball began sometime around 1870. Japan would develop its own high school, college and pro leagues. But it would take nearly 100 years before the nation would export a player to Major League Baseball in the United States. Masanori Murakami's story is the subject of the new book "Mashi: The Unfulfilled Baseball Dreams of Masanori Murakami, the First Japanese Major Leaguer" by Robert Fitts. Masanori Murakami, Robert Fitts and translator Yuriko Romer joined Only A Game's Doug Tribou in the studio.
---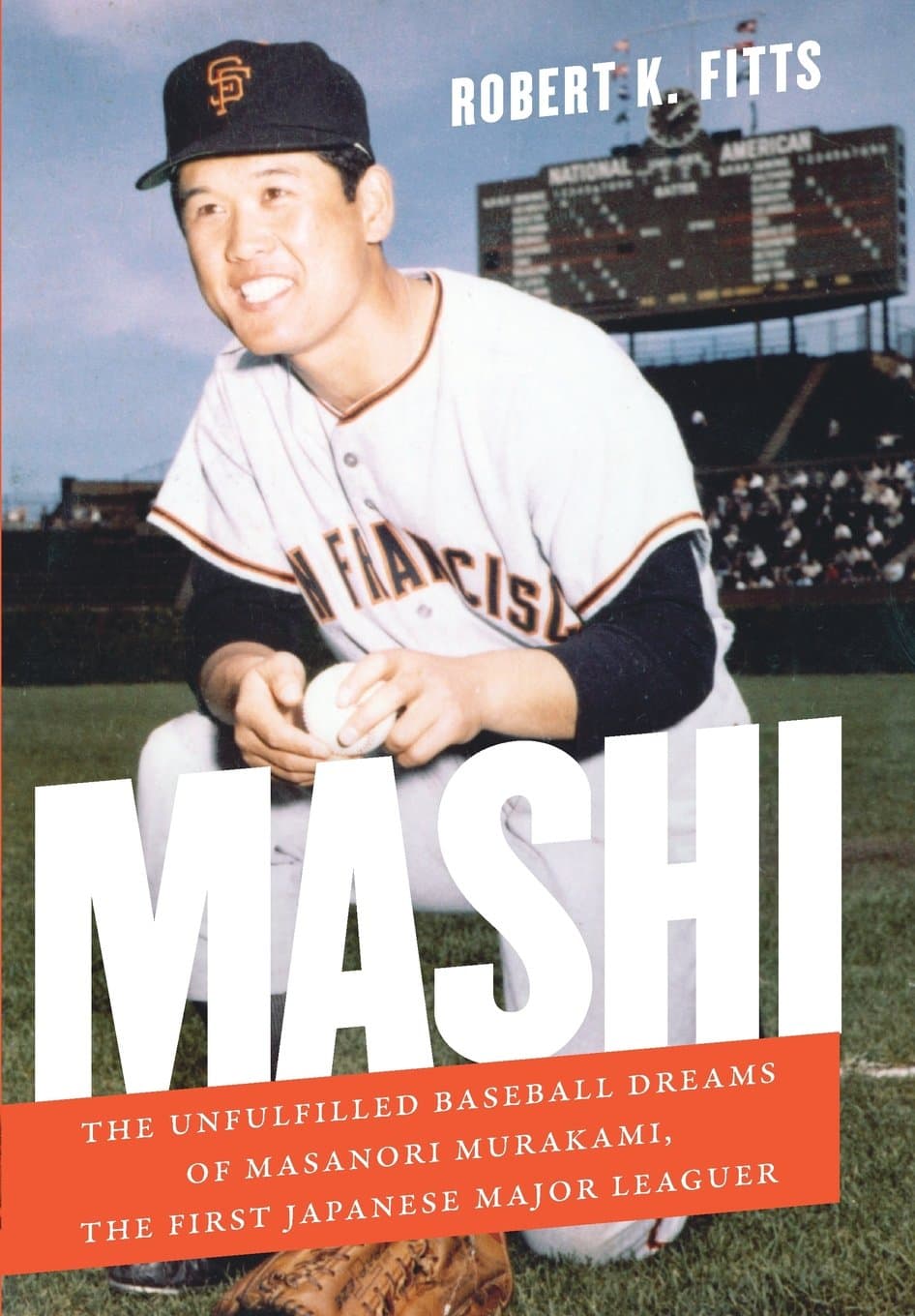 DT: Mashi, you made your Major League debut with the San Francisco Giants on September 1, 1964 at Shea Stadium against the Mets. It was the eighth inning. What do you remember about that moment? 
MM: Giants were behind 4-0.  When I played in the minor leagues, people come to the ballpark were maybe 400, 500. September 1 at Shea Stadium, 40,000 people. Announcer: 'Now pitching for the San Francisco Giants, number 10, Masanori Murakami.'
DT: Did the crowd give you a loud ovation as you went into the stadium?
MM: Yes, (whistles), like that. But I didn't understand.
RF: The fans at Shea were famous for heckling opposing players, and to everybody's surprise they stood up and cheered. And when I sat down to write this book, I thought one of the themes would be the difficulties of playing in America so soon after World War II and having to adapt to maybe a hostile environment. And talking to players, talking to fans, talking to Mashi, that was not the case.
DT: I'd like to have you describe how a miscommunication between the San Francisco Giants and the Nankai Hawks almost created something of an international incident.
RF: Sure. When the arrangements were made for Mashi and two other minor-leaguers to come from the Nankai Hawks to the San Francisco Giants, there was a two-page agreement written up for the teams to sign. And it was in English.
And when it was given to the Hawks, they didn't bother to have it translated. They had the go-between man whose name was Cappy Harada, who could speak both languages, kind of summarize it orally to them. And they missed a couple of important points. One was, legally the Hawks had to release these Japanese players from their contracts. And the more important part that they missed was that the San Francisco Giants could hold on to any these contracts, buy them outright for only $10,000.
There was a grand stage before me, and I was ready to take it. But I could not actually go on. So many regrets.

Masanori Murakami, pitcher
Well, after Mashi did so fabulously well in 1964, the San Francisco Giants said, 'Alright, we want him.' So Mashi goes back in New Year's of 1964-65 to spend time with his family, and he's given a hero's welcome at the airport. And in the middle of this wonderful press conference, the Nankai Hawks general manager stands up and says, 'Oh I'm sorry, he's not going back to the Giants. We own his rights. He's going to pitch in Japan.'
And that led to a whole winter of fighting between the two teams until they made a compromise in May, and Mashi was able to come back with the Giants for another season.
DT: Were you glad to return to the Giants in 1965?
MM: I [was] very happy, yes. But never practiced a game over there.
RF: During his contract dispute, he was taught to practice only and not pitch in games. There was no spring training for him. It was he arrived in San Francisco and three days later he's in a Major League Baseball game, having not thrown against a live batter for May through October the year before.
DT: When the 1965 season ended, did you want to return to Japan or did you want to continue...
MM: Stay over here, of course.
DT: The reasons behind Mashi's return to Japan were too complicated for him to describe in English, so he turned to his translator-for-the-day, filmmaker Yuriko Romer for help.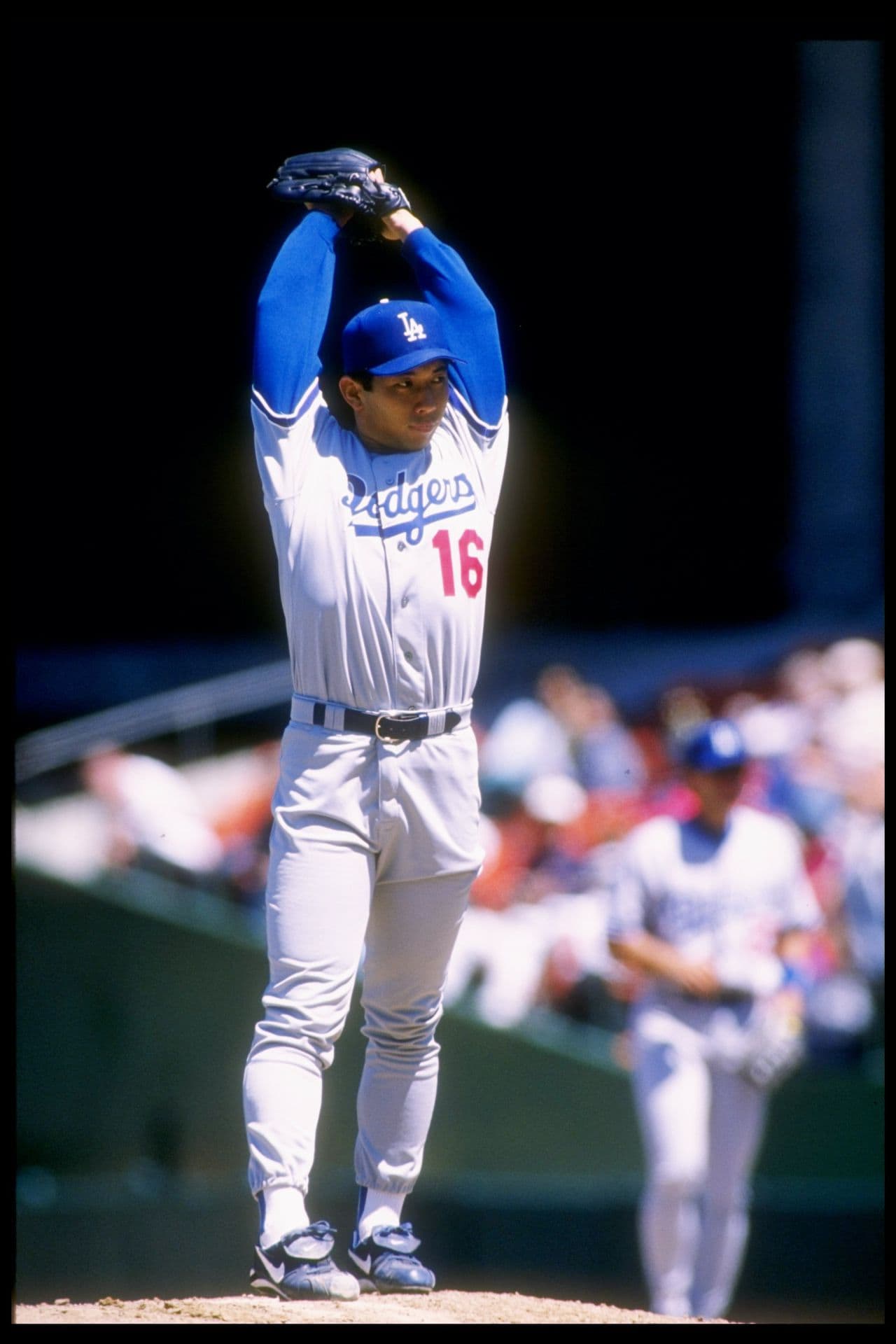 YR translating for MM: Originally the Nakai Hawks manager, Tsuruoka-san, came to him. And there was a promise made that he would be sent to the United States to study baseball. The other side of that was that he had always promised Tsuruoka, the manager, that he would return to Japan.
So even though he wanted to stay in the United States, he basically felt it was a very strong obligation because his side of the bargain had been met, and so therefore he needed to meet the other side of the bargain.
DT: After Masanori appears in 1964 and 1965, we don't get another Japanese big leaguer until 1995. What happened?
RF: After Mashi returned to Japan, Major League Baseball and Japan Professional Baseball came to an agreement that each side would respect the reserve clauses of the other country's contracts. Now back then there was no free agency, players were tied to their teams until they retired or were traded. So in effect, that agreement kept all Japanese players in Japan.
Nomo found a loophole in these agreements.
DT: And you're talking about Hideo Nomo, the first player after Mashi. 
RF: That's correct. He realized that the Japanese version of the player's contract was really only valid in Japan. And very quickly the Japanese realized, 'Oh, that was a mistake.' And they've come up with the systems they have now.
DT: Today Japanese big leaguers are commonplace — Ichiro Suzuki, Yu Darvish — do you think that Masanori's place in the history of the game is hurt by that long. gap?
RF: Well, yeah, I think so. At the time, people were writing articles saying you will see the floodgates open up and Japanese coming. And that didn't happen because of this agreement. But what he did do is prior to Mashi coming over, American fans and even American baseball people looked down on Japanese baseball. They thought it was Double-A standard.
And then here you have a 20-year-old young man who only had pitched in the Japanese minor leagues, and he's become a effective, even a star, as a relief pitcher on a Major League team in the middle of the pennant race. So it opened eyes at all levels. And it opened up the Japanese eyes that they were much better than they thought they were at the time.
DT: Looking back now, are you happy with how your career turned out after you were in American baseball?
YR translating for MM:  He has a pretty deep regret about his not being able to play for longer in the United States. He had a good baseball life, but he wishes that he could have played here more. That's probably the strongest sentiment that he holds.
I mean obviously he feels that it was good that he came here. Now there's many players have come from Japan and he likes that, but the thing that he holds in his heart is he wishes he could have been here for longer.
RF: He said something when I interviewed him several years ago. He says, 'There was a grand stage before me, and I was ready to take it. But I could not actually go on. So many regrets.'
I think that sums it all up.
This segment aired on August 1, 2015.