An Experiment: Six Weeks Without Football
04:11
Play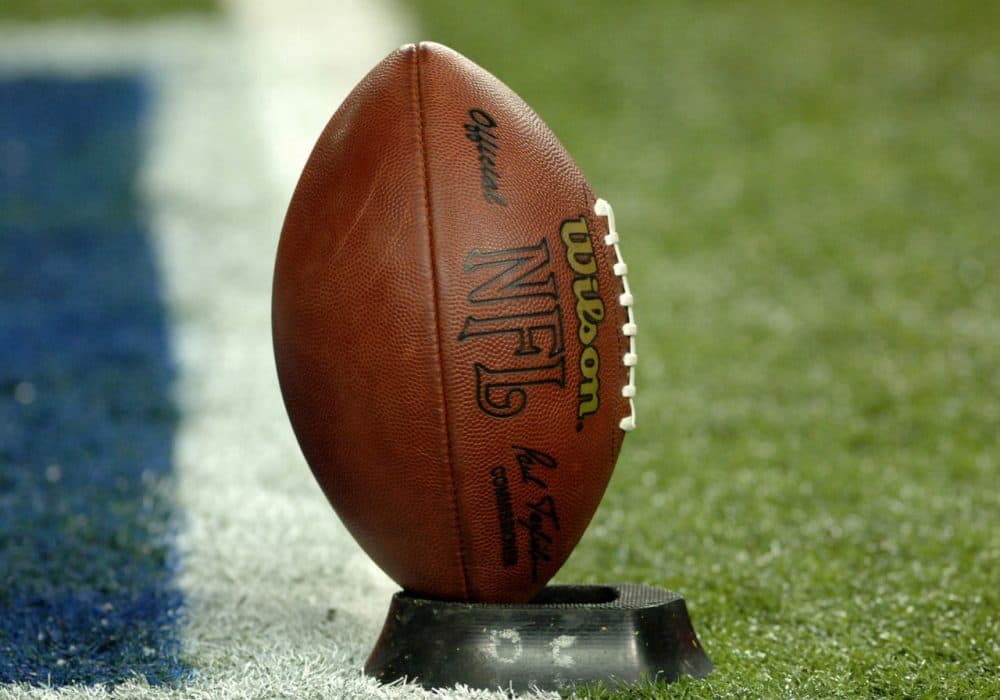 This article is more than 5 years old.
About 10 years ago, I spoke with sportswriter Matt Crossman about his determined effort to survive a weekend solely on official NASCAR products. He would not eat or drink or wear or otherwise interact with anything lacking a NASCAR connection. Matt Crossman not only survived; he endured, and he recently wrote another quirky story for SB Nation about trying to live life without football. Crossman's inclination to step away from football had begun to germinate back in 2007, when the Sporting News asked him to write about former NFL player Larry Morris. Crossman trailed Morris and his two playing partners as they pursued some recreation:
"They were at a golf course, and there were three of them," Crossman recalls. "And he turned to John. And he said, 'You know, I haven't seen Jim in 20 years. What is he up to?' And Jim was standing right there. And he didn't even know that the guy he was asking about was standing right next to him. And I've never gotten over that one. And there are hundreds of those stories, I soon found out."
The way to affect change, if we want to affect change, is to stop spending our money on it.

Matt Crossman
So the notion of life without football began with Matt Crossman's dismay at a former player's dementia. But whimsy pervades Crossman's current story. He's trying to avoid even the mention of football anywhere, and it's not easy. The pastor at his church brings football into his sermons…something about the Panther statue in Charlotte resembling the golden calf. No restaurant Crossman enters lacks a TV glowing with football games, football highlights, or loud analysis of football. Crossman couldn't even escape the game when he took his kids out trick-or-treating this past Halloween.
"I saw a guy wearing a Jay Cutler, Chicago Bears uniform walking his kids around," Crossman says. "And he told me that he was from Chicago, and that was the scariest costume he could think of, which I thought was pretty funny. But then I got down to this cul-de-sac, and I could see there was a pickup truck in this driveway, and people sitting in front of the pickup truck. In the back of the pickup truck, they had a large, flat-screen TV, tuned to a football game.
"Why do you have to pull TVs out into the front yard and watch football while kids are trick-or-treating? It just struck me as incredibly odd and a little sad, really. The point that I was trying to make in the piece was, football is so ubiquitous that we don't even really realize it. And I think pulling TVs out into the driveway to watch college football while kids are trick-or-treating, I think that proved it about as well as anything else I saw."
In case you haven't caught on by now, Matt Crossman's attempt to avoid football failed utterly.
Sounds good. Until Crossman pulled up to the gas pump to top off his tank for the trip…
"And at the gas station there's this little TV screen, and on that little TV screen they play an advertisement with a football player."
As he'd originally designed the challenge, Matt Crossman meant to get all the way to February's Super Bowl without knowing which teams would be involved. He gave up months before that, done in by the various ways in which the nation's most popular game has infiltrated even the lives of people who don't want to be informed. But his quixotic attempt did help Matt Crossman develop a strategy for people who've come to dislike and distrust what the NFL offers:
"Complaining on Twitter, calling into the sports talk radio, writing letters to the editor, none of that's going to have any effect. The way to affect change, if we want to affect change, is to stop spending our money on it. That's really the language that the NFL owners and the NFL as a  league will listen to."
Maybe Matt Crossman is right. Perhaps that is the language NFL owners would listen to — at least if the volume on the promotion of the product they've been selling wasn't turned up so high.
This segment aired on December 5, 2015.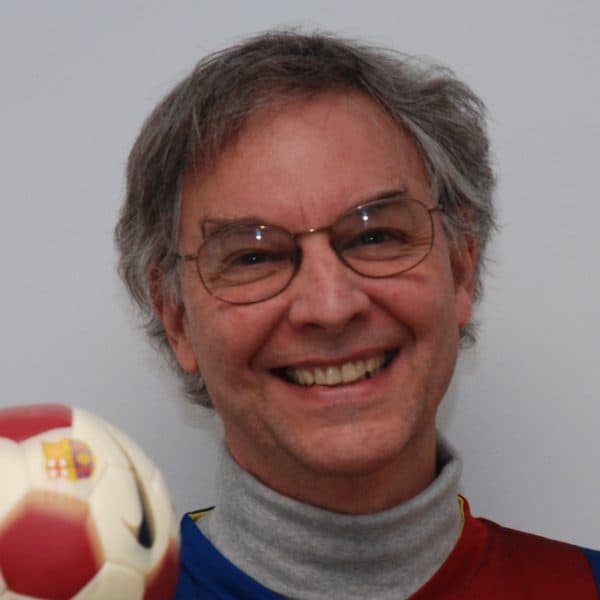 Bill Littlefield Host, Only A Game
Bill Littlefield was the host of Only A Game from 1993 until 2018.