50 Years Of 'Super Bowl Gold' With Peter King
05:41
Play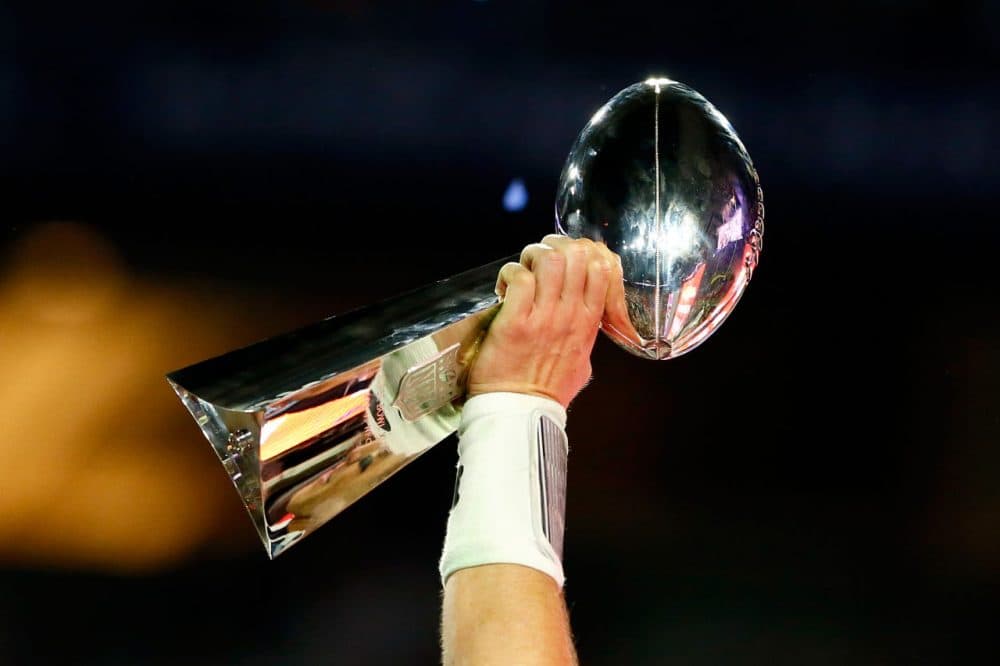 This article is more than 5 years old.
"Super Bowl Gold: 50 Years of the Big Game," is a substantial coffee-table book about the nation's biggest game…if what the Super Bowl has become can still be called a game. Sports Illustrated senior writer Peter King wrote the forward to this large and colorful volume, and he joined Bill Littlefield.
---
Highlights From Bill's Conversation With Peter King
BL: You have been present for 31 of the 49 Super Bowls and when you mention that statistic to Larry Jacobson or Tom Henschel or Don Crisman they probably say, "Oh, yeah? Big deal!" Explain, please.
PK: Well, there's a bunch of guys who've been to every game, they're just fans. And the NFL, I think they treat these guys with a lot of respect because they were the great customers when they were dying for customers. There's an incredible picture in this book of Super Bowl I taken from ground level. And you look at the stands: there are just wide swaths of empty seats and people in the L.A. Memorial Colosseum just almost sunning themselves.
BL: One of my favorites among your personal memories regarding the Super Bowl relates to Super Bowl XXII, that would be Super Bowl 22, where you ran into Joe DiMaggio and you asked him about Marilyn Monroe.
But there he was, and what happened was he had his force field up. He didn't want to talk to anybody, and somebody came up to him and asked him for an autograph. He was really bothered by it.
So what happened was I just went up to him, "My name is Peter King. I'm a sports writer. I'm going to the Super Bowl, and, if you want me to, I'll shoo people away for you." And he goes, "Yeah, thank you very much. Thank you." And then we got to talking. After a while, I just said, "You know, I've always just been fascinated with Marilyn Monroe." I said, "You know, what kind of person was she?" And you could tell he's thinking to himself, "This idiot is asking me about Marilyn Monroe." And he just said, "Fine girl, just a fine person. Very nice." And I said, "Ah, great."
So we got on the airplane, and I was going to talk to him all the way to San Diego, but he fell asleep as soon as he sat down. Or maybe he pretended to fall asleep because he didn't want to talk to me anymore. But, anyway, that was one of the fun travel notes of my times covering Super Bowls.
BL: We have identified the Super Bowls we've been discussing with Roman numerals. Why won't the next one be "Super Bowl L?"
PK: It should be. I hate the Roman numerals. You know why? Because when you say, you know, 'Who won Super Bowl XLIX?" I don't know what that is. I have to look in a book to find out what Super Bowl XLIX is. But in this particular case, the NFL basically said, "We don't want the people looking at this saying, 'Super Bowl Loser.'" So they make it Super Bowl 50. Next year, please, please make it Super Bowl 51. Drop the Roman numeral stuff because the new generation has absolutely no idea what Roman numerals mean.
This segment aired on January 9, 2016.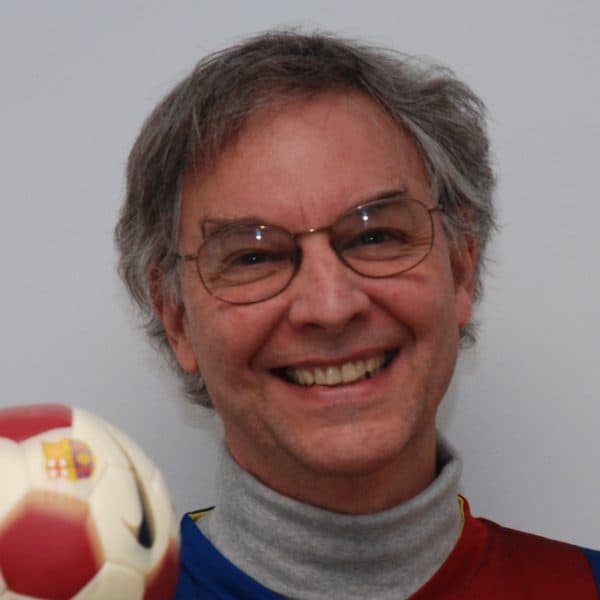 Bill Littlefield Host, Only A Game
Bill Littlefield was the host of Only A Game from 1993 until 2018.