What's It Like Watching 49 Straight Super Bowls?
Play
This article is more than 7 years old.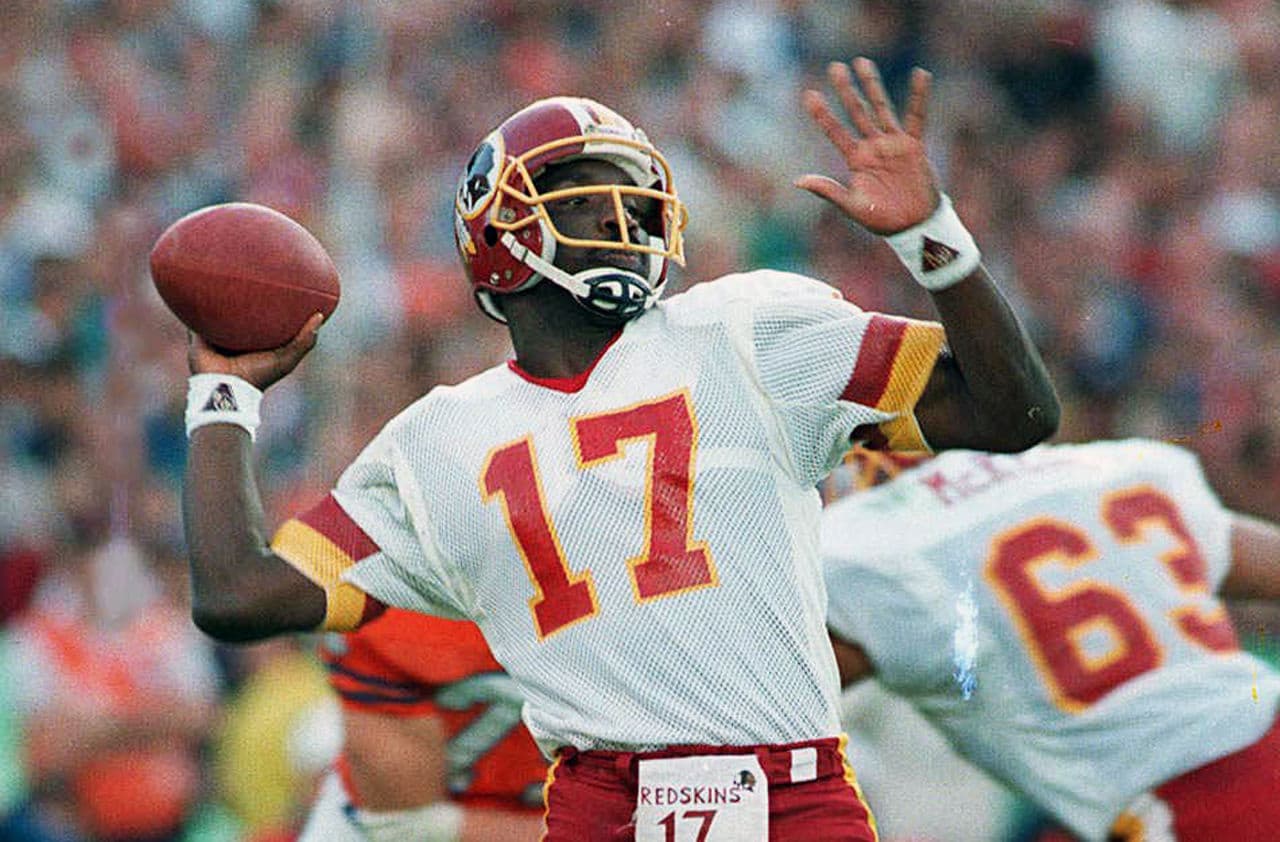 One man who will most likely not be among the estimated 189 million Americans tuning into Super Bowl 50 Sunday is Slate writer Justin Peters. Peters was recently tasked with watching all 49 previous Super Bowls.
He joined Bill Littlefield to reflect on this trying experience.
BL: Whose crazy idea was this?
JP: It was my editor's idea. He reached out to me at the beginning of December and he said, "We've got this idea. It's the 50th Super Bowl coming up. We think it would be fun if you sat down and watched all 49 preceding Super Bowls and wrote about it." Naturally, when I heard about it I was like, "Yes, I'm in. Getting paid to sit on my butt and watch football, what could be better?" And I soon learned that pretty much anything could be better than sitting and having to watch every Super Bowl game.
In many ways, it's starting to become more and more indefensible to sit and say, "Look, I'm a football fan. I'm an NFL fan" when you realize what all of that sort of actually entails.

Justin Peters, Slate Magazine
BL: Your average viewer of all 49 games might conclude that the Super Bowl is awesome. So, you came to an entirely different conclusion.
JP: Yeah, I suppose my conclusion was: In 2016, even the casual NFL fan knows that professional football, there are a lot of things about it that are not awesome. It's a tremendously dangerous sport. In many ways, it's starting to become more and more indefensible to sit and say, "Look, I'm a football fan. I'm an NFL fan" when you realize what all of that sort of actually entails. The Super Bowl, basically — I'm not sure whether it was always like this, but I certainly think right now it's sort of a license to forget all of that stuff.
BL: Just in the interest of balance, I'm going to ask you whether you came out of this experience of watching 49 Super Bowls with a favorite story?
JP: Yeah, I was really taken with Super Bowl XXII -- Redskins versus the Broncos. You may not remember that it was John Elway for the Broncos versus Doug Williams for the Redskins. The Broncos put up 10 points. The Redskins did nothing. They looked terrible, and then the second quarter comes around, and Doug Williams has the quarter of his life. By the time the second quarter is over, the Redskins had put up 35 points. The score is 35-10. The entire world is sitting and watching and saying, "What just happened?"
BL: And of course that game and the battle between those two quarterbacks had a significance that transcended football. 
JP: Yeah, Doug Williams was the first African-American to start in the Super Bowl game. And this was at a time where a lot of people in football tried to actively dissuade black athletes from playing quarterback, thinking that they weren't up to the task of managing an offense like that. And he was doing so for the Redskins, who were the last NFL team to have a racially integrated roster. That perhaps is what struck me most of all. There's all of this sort of hoopla about the significance of the Super Bowl, but this was a significant Super Bowl besides just being a football game.
BL:Having done such a magnificent job with this assignment of watching 49 straight Super Bowls, have you any fear that your editor is now gonna say, "OK, Justin, now let's watch all the NBA Finals, and all the Stanley Cup Finals and how bout that World Series lineup?"
JP: Yeah, I would quit. If my editor is listening, fair warning: I will quit if that is my next assignment.
This segment aired on February 6, 2016.