Peyton Manning And Knowing When It's Time To Go
02:49
Play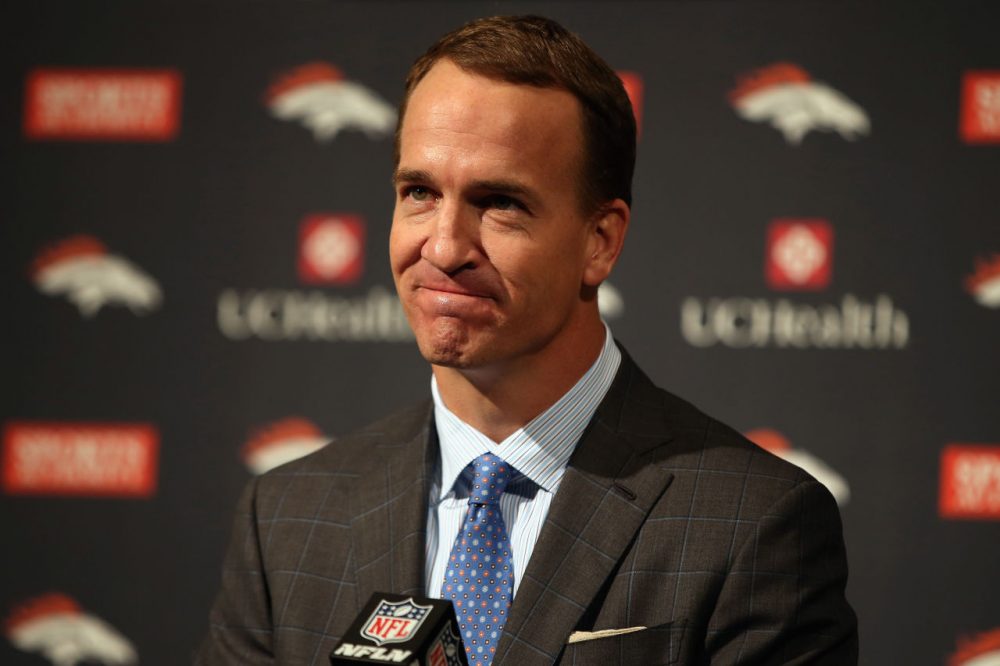 This article is more than 5 years old.
I figure when I do go out, I'd like to leave on top.
That is, to still be doing well when I decide to stop…
Or get stopped by a careless driver, weary heart, or worse…
A small mistake made by a doctor, or perhaps a nurse.
And probably most athletes feel the same way, I suppose…
The great ones who are amateurs, and likewise all of those
Who've made their millions playing games; they'd all prefer to leave
The fields while those adoring them are still inclined to grieve.
Consider, for example, Peyton Manning, now retired.
He often has been injured, though he's quite short of expired.
For he's just won the Super Bowl, or, rather, his team did,
And that suggests he still can play, although he's not a kid.
How many folks in any field go out on terms like that?
The question is rhetorical, but as I've lately sat
And thought about the answer, I've concluded with a smile,
That athletes and the rest of us, with candor or with guile,
Can never knew when we have reached the highest point we'll touch…
Each day we wake and know some things, but maybe not as much
As we would have to know, should we be disinclined to think
That we should do what we've been doing past the point we stink.
Oh, we all get some help in knowing, that's beyond dispute.
Screw up in any line of work, and you could get the boot.
But where's the point where we begin to slip a little bit?
I guess that, looking back, some might know hard, with horror, it…
But as we roll through each of the accumulating days,
Can we be sure we'll see when there is less, perhaps, to praise
Than there has been? So fortunate is Manning, out and done.
Perhaps he knew he'd not return as soon as he had won.
We'll wish him happiness and hope his health holds up as well,
For on that score, it's true, not one of us can ever tell.
And as time beats upon us, as it's bound to every day,
Like some relentless drummer, absent pity, growling low,
Let us luck out as very few can hope to on their way,
And know, as Peyton Manning did, when it is time to go.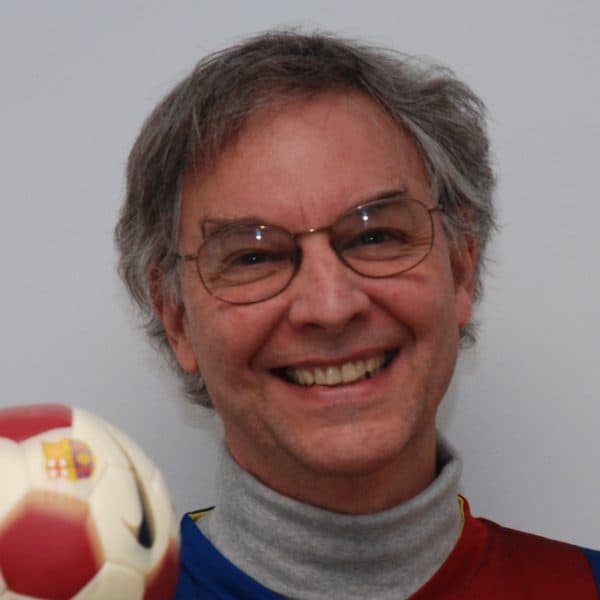 Bill Littlefield Host, Only A Game
Bill Littlefield was the host of Only A Game from 1993 until 2018.