O' Indy 500: Poetry Returns For 100th Anniversary
05:07
Play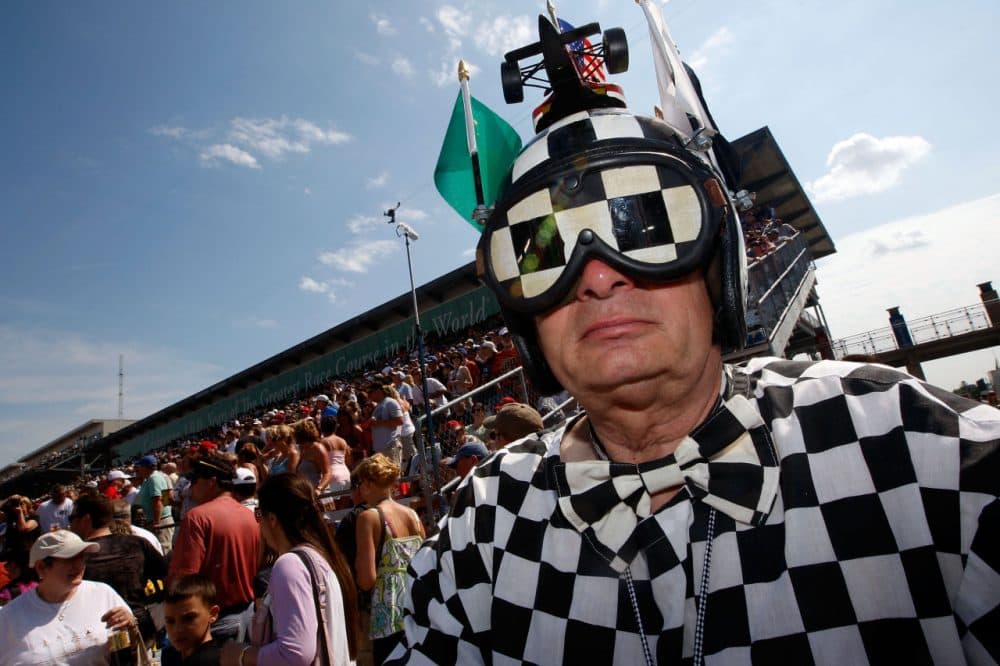 This article is more than 4 years old.
One hundred years ago, intrepid gentlemen in the fastest cars of the day were invited to start their engines, and the Indianapolis 500 was underway.

The race, established by an entrepreneur named Carl Fisher, has accumulated various traditions over the years. One of them, which began in 1921, can be characterized as poetic. So it was that on May 30, 1927, for 25 cents, racing fans could purchase an official program, which contained, among other elements, a peppy, rimed celebration of the very event they'd come to witness.

The poet responsible for the poem titled "The Click of the Turnstiles" was William Herschell, an Indiana newspaper man.


The Speedway turnstiles sang today
A jovial, jazztime roundelay;
Each clickety-click was friendly, gay-
In fact, somehow, they seemed to say:




"Oh, here come the Weavers, the Beavers, McKeevers --
They've Lizzied in from Kankakee;
The Saxtons, the Paxtons, the Christopher Claxtons
From Kennebunk-by-the-Sea!


By 1927, William Herschell had been writing verse for the race program for several years. It's amusing stuff, but he probably wasn't doing it strictly for his own amusement and that of his readers.
"I'm sure Carl Fischer slipped Herschell a few dollars for his contributions," says Jared Carter, an Indiana native and celebrated poet who now lives in Indianapolis.
Carter is familiar with William Herschell.
"He did quite well," Carter says. "He was popular. Everybody knew him. And he was part of a clique of local Corn Belt intellectuals, I think you could call them. These are popular poems. These are not artsy poems. And yet he is a skilled writer. There's no question. He employs every poetic device there is, practically, to make them smooth, readable, legible and lots of fun."
Either because it was popular, or because it was deemed excellent promotional material for the auto race it celebrated, William Herschell's poetry appeared in the Indianapolis 500 program until 1928. Then, although Herschell was still writing for the Indianapolis News, his verse unaccountably disappeared from the program. Or perhaps not so unaccountably.
"Money," Carter explains. "The Depression hit, and everybody was hard up. And I'm sure Fisher was, too. He had to cut some corners."
The race was devoid of rhyme for decades. The non-profit Indiana Humanities eventually noticed that shameful circumstance, and this weekend's 100th anniversary of the Indy 500 was deemed the appropriate time to bring poetry back to the track. A contest was devised, over 200 poets submitted their efforts and Adam Henze was named the official poet of the 2016 Indy 500.
"I was the lucky winner," Henze says.
Henze's poem was titled "For Those Who Love Fast, Loud Things."
"This poem is for the track folk who just love the smell of Ethanol. For the Carb Day cut sleeve sporters, the Snake Pit dancers, and Coke Lot campers with bald eagle bandanas."
Gone are the Weavers, the Beavers, and the McKeevers. And where are the Saxtons, Paxtons, and Christopher Claxtons. And, come to think of it, where are the cars?
"I don't really think my poem was about cars," Henze says. "I think my poem was about people who love cars. And I'm talking about that Indianapolis-type of race fan that's kind of different than NASCAR fans or Formula One fans. I definitely think that they are their own type of breed."
I think my poem was about people who love cars. And I'm talking about that Indianapolis-type of race fan that's kind of different than NASCAR fans or Formula One fans.

Adam Henze, official poet
"His immediate ancestor is Walt Whitman," Carter says. "So what Henze gives us is a list poem. 'I'm gonna list everything I can think of that's out there that's crazy and fun.' And he does. He lists all kinds of stuff."
"I just hope they love it," Henze says. "I hope that people find themselves in the poem — that they see all of the different types of people who are at the 500 conveyed in my poem."
No doubt many of those attending the Indy 500 will identify with the gearheads and those who love the smell of ethanol. But just because Henze's poetry has eclipsed the jaunty verse of William Herschell, should his efforts be forgotten?
Say, fellows, have pity! We can't name each city nor
Recognize every face --
We're tickled to see you — we wish we could be you --
Us Turnstiles have not seen a race!
I don't think so. Do you?
This segment aired on May 28, 2016.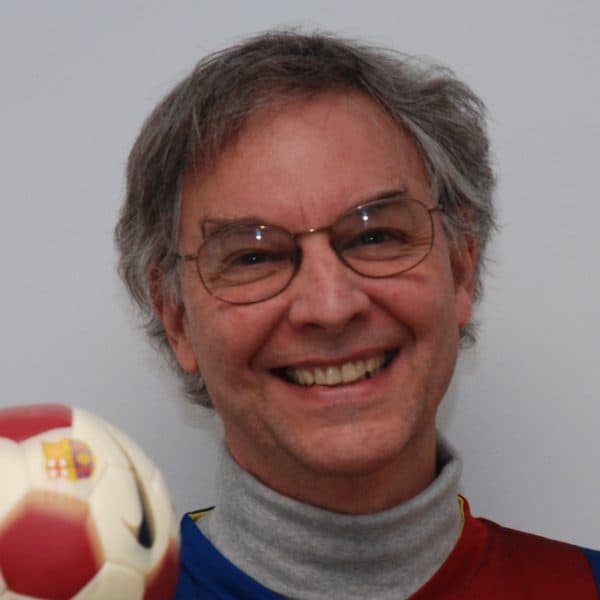 Bill Littlefield Host, Only A Game
Bill Littlefield was the host of Only A Game from 1993 until 2018.