Littlefield On Big Papi's Draining Retirement Tour
03:05
Play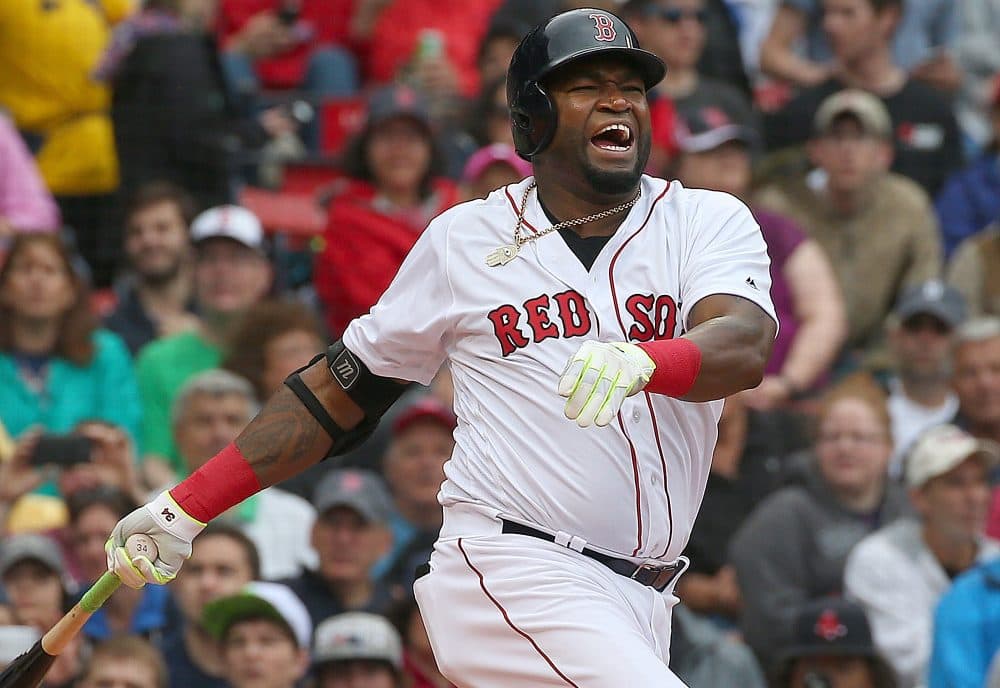 This article is more than 4 years old.
David Ortiz announced before the baseball season began that he'd be retiring when it ended. Then, at 40, he began hitting like a 25 year old, only harder and more. It's been that way for a couple of months, and some of his fans have been clamoring for at least one more season. But this week Ortiz complained that demands on his time have made it hard for him to prepare his aging body and aching feet for each day's game. He seemed to be second guessing the decision to announce that this would be his final year.

He wishes that he'd never told the world what he would do…
Or "wouldn't" is more like it, for he said that he'd be through
With this grand game he's played for years, the game that's made him rich
And also made him famous and beloved, this game which
Will end for him as autumn brings cool breezes, falling leaves…
The "he" of whom I speak is David "Big Papi" Ortiz.

In Boston he's been hitting like few older men have hit.
He also charmed the customers with what has passed for wit
When he picked up the microphone and shouted to the skies
That Boston was our bleeping town. To no one's great surprise
That shout has been remembered, celebrated, and repeated.
The standings notwithstanding, Boston will not be defeated
As far as Papi is concerned, and who's to say him nay?
It was what people wanted in the ballpark on the day
When Papi told whatever bad guys might have been around
That Boston was, well, as he put it: It's our bleeping town!



But now his days at Fenway dwindle, even as his hits
Sail over and bang off the wall, and he is at his wit's
End. Or somewhere close, for he has told us he's near done,
And that means ceremonies, gifts, but lots that isn't fun.
For everybody seems to want a piece of Papi's time
While he's still here to offer it. Though that might seem sublime
To someone younger, Papi has been famous long enough
To know that fame's demands can sometimes get a little tough,
Especially as there are games you're still required to play
On aching knees and feet that bleeping hurt you every day.
(I felt I could use bleeping there since Papi used it, too.
If you say that is no excuse, I will defer to you.)

I guess the moral of this tale, if moral there must be,
Is that you shouldn't let on when it is that you'll be free
Of all the daily challenge of the job you've had for years.
Announcing your departure may bring lots of cheers and tears,
But it will load your plate with obligations not so sweet,
And if you hit the ball a lot, despite your aching feet,
Your fans of each age, size, and shape will all be asking how
You can be sitting there and saying, "Bleep, it's finished now?"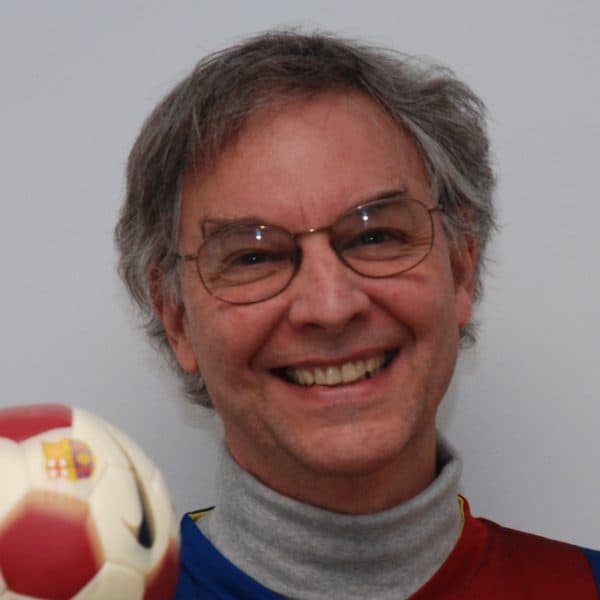 Bill Littlefield Host, Only A Game
Bill Littlefield was the host of Only A Game from 1993 until 2018.