Knuckleballer Steven Wright's 'Last Resort' Leads To All-Star Game
07:19
Play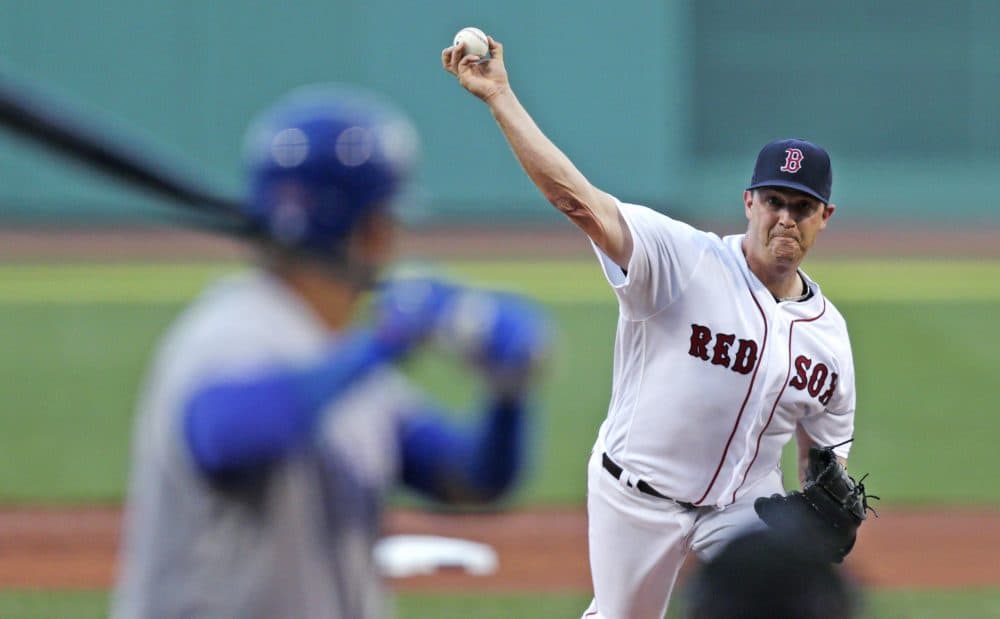 This article is more than 5 years old.
It's a hot summer night in 2010, and Steven Wright is on a coach bus driving from, let's say, Akron, Ohio, to Trenton, New Jersey. As the bus rumbles out of town, Wright takes his usual spot in the center aisle between the seats.
"I would get like a little egg crate — like foam pads or whatever — and take an Ambien and wake up when we get there," Wright says.
Back then, Wright was a minor league pitcher in the Cleveland Indians system.
"Most of it sucked," he says now. "You're traveling through the night. You're getting in at 7 or 8 in the morning, playing that night in front of not too many fans. You're not getting paid anything. You don't get paid. I think my first W-2 was, like, $9,000 for the year."
An Important Start 
Five years earlier, Wright was one of the best college pitchers in the country. His fastball reached the mid-90s.
But the most important baseball Steven Wright tossed that year wasn't to a batter.
Since freshman year at the University of Hawaii, Steven had been friends with a woman named Shannon. But Steven was keeping a secret: he wanted to be more than friends.
During his last year of school, he hadn't seen Shannon around much — until she showed up to one of his baseball games.
"So he saw me and tried to motion, you know, 'Where have you been?' " she recalls. "Probably somewhere around the fifth inning of a game — I couldn't believe that he was actually paying attention to me during a game. But wrote his number on a baseball and threw it up to me. That was the beginning of actually hanging out again. And then slowly started the dating process."
Spoiler alert: They got married. And in the 2006 MLB Draft, the Indians picked Wright in the second of 50 rounds.
A 'Last Resort'
But five years later, Wright was still in the minors, still spending nights asleep in the center aisle of a bus. That fastball that had worked so well in college wasn't fast enough in the pros.
In danger of being released from the team, Wright turned to a trick pitch — one he had thrown while playing catch with Shannon, but never in a game.
"Every now and then he would throw it at me," Shannon says, "and he would just laugh at my reaction. I hated it."
The pitch was the knuckleball. Thrown correctly, the ball flutters unexpectedly and can fool even the best hitters. Throw it wrong, and it's likely to land in the seats.
"I had nothing else to do, to be honest with you. It just got to the point where it was kind of a last resort."

Steven Wright
Wright first saw the pitch when he was 9 years old. Former Cincinnati Reds pitcher Frank Pastore showed it to him.
Pastore became a close friend and mentor, and they worked together while Wright was in college and the minors.
And in 2010, the knuckleball became Wright's last shot at a Major League career.
"I had nothing else to do, to be honest with you," he says. "It just got to the point where it was kind of a last resort."
'I Was Literally Going To Quit'
The knuckleball would take some time to develop, and soon a minor league salary wasn't going to cut it.
In July of 2011, Shannon was diagnosed with a tumor.
"I was told that it was impossible to have kids," she says.
The Indians flew Steven out to be with his wife while she underwent testing.
"Thankfully, it was non-cancerous," Shannon says. "Well, surprise to everybody, three months later — three or four months later after treatment, I found out that I was pregnant. So then we started freaking out because we weren't ready, and we weren't planned or prepared for that."
"Had a baby on the way — and I'm like, dude, I was literally going to quit," Steven says. "Because there's no way you can raise a family making the money that minor leaguers get paid."
What was he gonna do instead?
"No idea," Wright says.
He considered working at his father-in-law's construction business while he went back to school.
But before giving up, he wanted to give his knuckleball one last shot.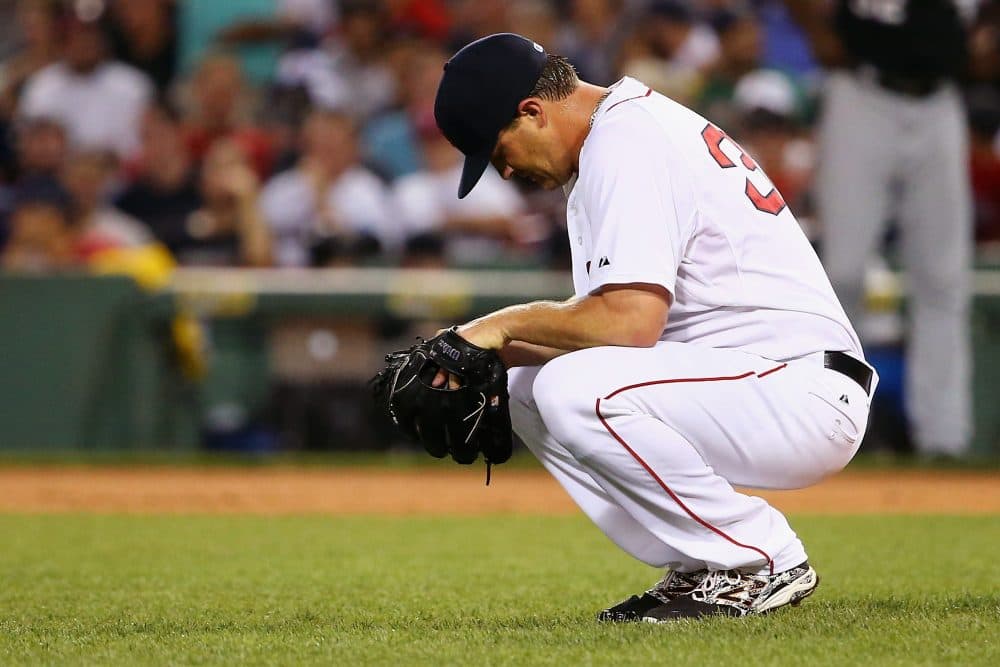 Boston Calling
By that point, the Indians had traded Wright to the Red Sox. He was scheduled to play winter ball in the Dominican Republic. If he could pitch well enough to land a spot on Boston's 40-man roster, Wright decided, he wouldn't quit baseball.
"I just kept praying that the opportunity would come up to keep him in the game," Shannon says.
Then in November…
"He called me and I could hear the excitement in his voice," she says. "And at the same time I was trying not to fall apart and cry when I answered the phone."
Just moments before Steven called to say that he'd made the 40-man roster, Shannon had learned that Frank Pastore — the man who had first shown the knuckleball to Steven — had been in a motorcycle crash.
A month later, Pastore died.
"He was an incredible man," Shannon says. "He was Steven's best friend. He was a mentor. He was a second father. It's hard that he's not here to see him now, but super thankful that he was there when the transition started."
Destination: San Diego 
Seven years after he was drafted by the Indians, three years after he made that transition to the knuckleball and four months after Pastore's death, Steven Wright, at the age of 28, made his first big league appearance for the Boston Red Sox.
It took until this year for Wright to make the starting rotation. Midway through the 2016 season, he's allowing fewer runs than any pitcher in the American League.
What's been different about this year?
"Honestly, dude, I have no idea," Wright says. "I've been asked that question before I couldn't tell you how many times, and I honestly have no idea."
That's the nature of the knuckleball.
Earlier this week, Wright learned he'd be an All-Star. (Presumably he won't be taking a bus to San Diego.)
Shannon says her husband was thrilled.
"I don't want to say he was dancing, but it was pretty close. He was definitely excited."
Joining Shannon at the All-Star Game will be Frank Pastore's widow.
"We're just so thankful," Shannon says, "that she's still around to be a part of it."
Looking Ahead
Because the knuckleball doesn't cause as much strain on the arm as other pitches, Wright might be able to go into his 40s — and start cashing some bigger paychecks. (This year he's earning just above the Major League minimum of about $500,000 a year.)
But Steven Wright might not be interested in a long career.
"The one thing I don't want to miss is raising my kids," he says. "I don't want to look back when they're 18, 19 years old and be like, 'Where did time go?' So [if] it comes to a point where it starts to affect that, then I'm done. I'm not gonna hang on until I'm 45, just cause I can."
This doesn't surprise Shannon — who gave birth to the couple's second child last year.
"No, that's why I married him," she says. "He's always said it's God, then family, then baseball. He's been very true to his word and has always made it that way no matter what has come up in our life. It's always been that way."
Steven and Shannon's children are too young to appreciate Tuesday's All-Star Game. But Shannon already knows what she hopes her kids will one day take away from their father's story.
"I hope they learn the value in the struggle," she says. "And I hope they realize that, no matter who's doubting them, to never give up on themselves. And to know that after all that he's experienced, that they are his greatest success."
This article was originally published on July 08, 2016.
This segment aired on July 9, 2016.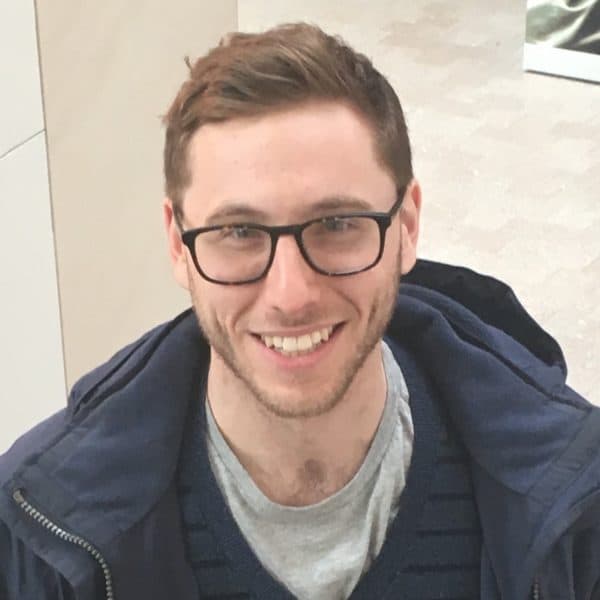 Martin Kessler Producer, Only A Game
Martin Kessler is a producer at Only A Game.