Latest Show: Rich Hill, LeBron As OCD Treatment, Daredevils At Niagara Falls
47:50
Play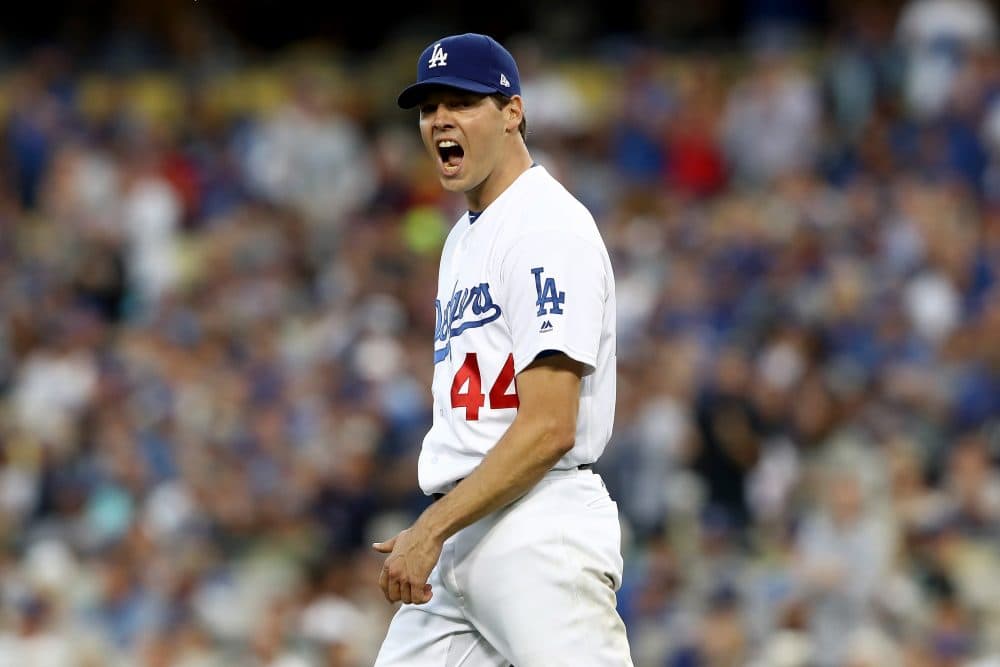 This article is more than 3 years old.
After Dodgers pitcher Rich Hill signed a three-year, $48 million contract in the offseason, he thanked his family, including his son, Brooks, who died in 2014. "We made the decision to live for Brooks," Hill recalls this week on Only A Game. Plus, an attorney explains how watching LeBron James helped him treat his severe obsessive-compulsive disorder. And, the story of a man from Niagara Falls, Ontario, who received more lifesaving awards from the Canadian government than any other person in history. Join us!
Find out how to tune in live here — or subscribe to the podcast on iTunes or Stitcher.
---
Rich Hill Pitches For The LA Dodgers, His Family And His Late Son
After 12 seasons with eight different MLB teams, journeyman pitcher Rich Hill finally signed a big-money, long-term deal. He thanked his family, including his son Brooks, who died in 2014.
Awaiting Football's Greatest Show
Twelve NFL teams are playing for a chance to compete on the grand stage of the spectacle that has come to dominate sports in this country. Bill Littlefield doesn't think it's too early to anticipate the Super Bowl.
3 Stories: NFL Playoffs, Grayson Allen, The Decathlon's Demise
A rookie quarterback takes on a mediocre one in the first week of the NFL playoffs. Duke's Grayson Allen has returned to the court after his "indefinite" suspension. And one of America's most successful and athletes announced his retirement. But you might not have heard about him.
The NBA As OCD Therapy: What Vinay Krishnan Learned From LeBron
Last spring, Vinay Krishnan spent nine weeks as a voluntary patient at an OCD treatment center — learning how to manage anxiety from both therapists and his favorite NBA player, LeBron James.
Charlie Pierce: The Week In Sports
Bill and Only A Game analyst Charlie Pierce discuss former Alabama football offensive coordinator Lane Kiffin, hockey legend Milt Schmidt, and pandemonium at the World Dart Championships.
Daredevilry, Rescue And The Family That Couldn't Escape The Niagara Falls
William "Red" Hill Sr. saved 28 people from drowning. But some members of his family couldn't be saved from the dangerous allure of the Niagara Falls.
This program aired on January 7, 2017.