'No Freedom 'Til We're Equal': Heather Hardy Fights For Women's Boxing
Play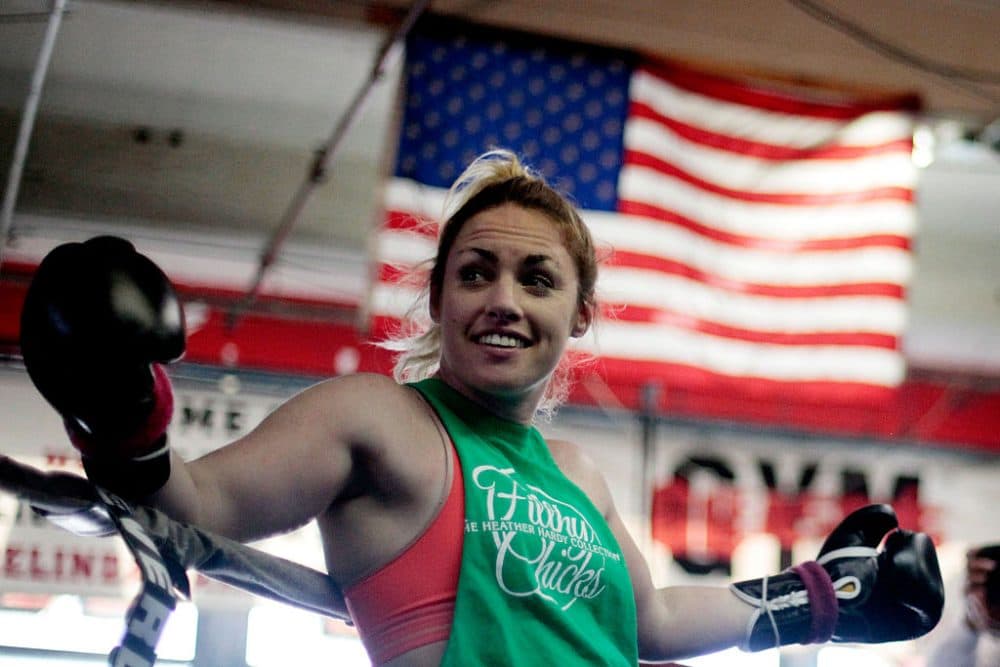 This article is more than 5 years old.
This story originally aired on Sept. 23, 2016. This week it appears again as part of our "Archenemies" show.
---
When Heather Hardy was a little kid, she dreamed of pitching for the Yankees and closing out a World Series game. Back then, girls couldn't play little league. She remembers wondering ...
"Why do I have to like baseball if I can't do anything? Why do I have to be a girl?"
Years later, Hardy had a husband and a daughter, but she wasn't happy. She felt like something was missing from her life.
"I didn't wanna talk about coupons and go out for brunch with all the other moms," Heather says. "I wanted to go back to karate school where I was taking classes, and I could just be Heather."
So, she signed up for kickboxing classes. Just three weeks into training, Heather's instructor offered her a place in the ring for a match.
"So much was missing in my life, like I had this empty hole. I thought, 'Why not?'" Heather says. "I felt like a million puzzle pieces came together and just told me: 'This is what you're here for. This is your life.'"
Heather Hardy went on to become the first woman to be signed to a long-term contract, the first woman to fight at the Barclays Center and the first woman to fight on a national television broadcast. But Heather's biggest battle isn't against her opponents in the ring.
"I'm not gonna stop, not because I'm not satisfied, but because until the playing field is equal, you can't stop. I can't be satisfied with 'OK, we gave her enough.' Enough isn't enough for me."
To hear Heather Hardy's story about fighting for gender equality in boxing and beyond, click the play button next to the headline at the top of the page.
---
Update: Heather Hardy made her MMA debut in June, with a third-round TKO of flyweight Alice Yauger. Hardy told reporters after the fight that she had fallen in love with MMA, but that she's not going to give up on her quest to convince boxing promoters to feature women in their fights.
This segment aired on August 19, 2017.