Littlefield: An Unfortunate Patriots Alumni Club
Play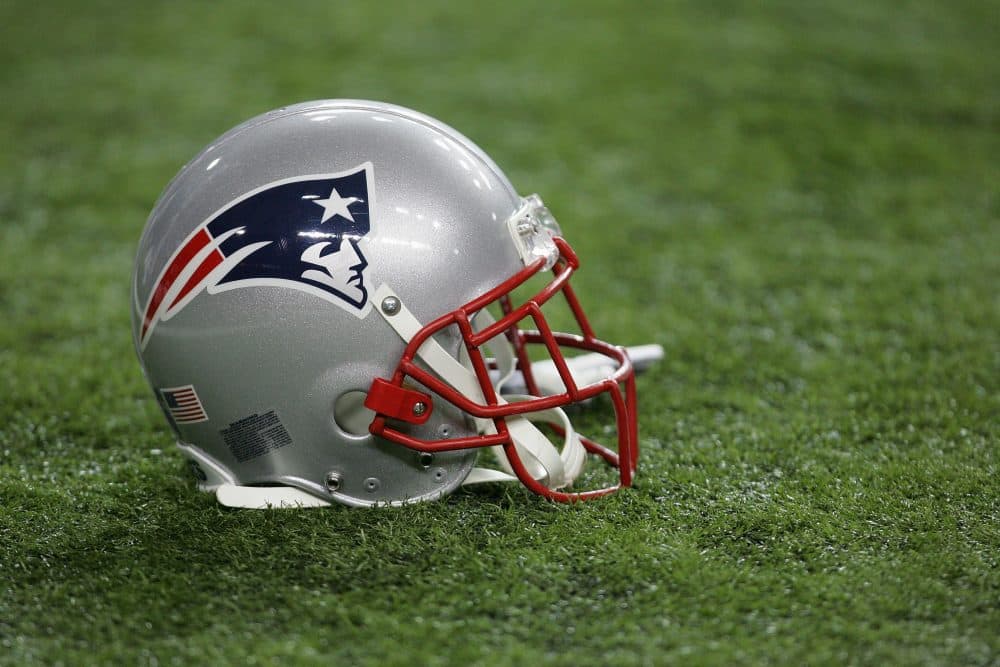 This article is more than 4 years old.
A recent Boston Globe story examined the number of former Patriots players who have reported brain injuries. 
The most dramatic stories of individual players had certainly registered with fans of the New England Patriots.
Junior Seau, thoroughly respected, even beloved, died by suicide in 2012.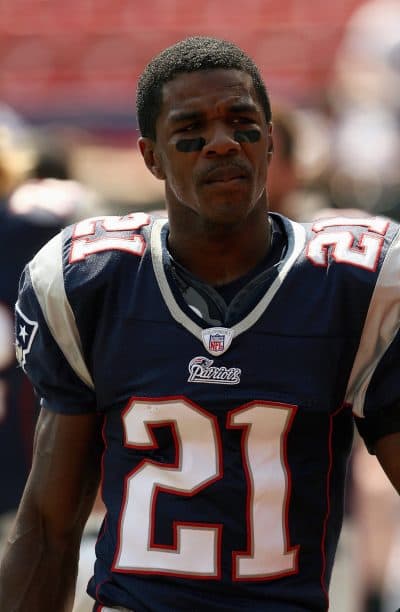 Aaron Hernandez died by suicide a little less than a year ago.
Those two had in common chronic traumatic encephalopathy, the condition often discovered in autopsies of veterans of the National Football League.
But until Bob Hohler piled up the numbers in a story for the Globe last Sunday, lots of Pats fans might not have realized how many of the players they've watched over the years are also casualties of football.
Hohler discovered that "340 former Patriots or their estates" are party to lawsuits against the NFL in which the players or members of their families reference brain damage resulting from their game.
Some of those men are currently playing defense. They've joined the lawsuits just in case symptoms more serious than the ones they've already experienced manifest themselves later in their lives.
But a lot of the former Patriots aren't so fortunate, and some of the smaller numbers in Bob Hohler's story are particularly revealing. Thirty-seven former Patriots who are younger than 40 have reported that they are suffering the effects of head injuries related to their careers. Those effects range from headaches, memory problems, depression and confusion to symptoms so debilitating that the former players can't work. One of the players who can still work, at least on his good days, is Randall Gay. He's 35. After retiring from football at 29, he earned a law degree. But he told Bob Hohler: "There are days when I just wake up and don't want to be around anybody. I just want to be in a room by myself, not doing anything, not even watching TV, and I can't explain what's going on."
If Randall Gay has some days like that at 35, he's likely to be concerned about how often he'll have any other kind of day by the time he's 50.
Patriots fans who only know the team as a consistent contender for championships may not remember some of the players who represented the franchise in humbler days. Nick Buoniconti, Steve Grogan, John Hannah, Steve Nelson and Sam Cunningham all played well enough for sub-glorious teams to make the Hall of Fame. According to Hohler's numbers, those five and five additional Pats in the Hall allege that they've suffered football-related brain injuries.
It's March. The current football stories are about the relative value of the young men who'll be trying to replace older men on the Patriots and the other 31 teams in the NFL. As they anticipate hiring the biggest and fastest of those candidates to augment a Patriots team that almost won again in February, Bill Belichick and his boss, Robert Kraft, are perhaps hoping most of those young men haven't noticed Bob Hohler's story.
This segment aired on March 15, 2018.