Warriors Superfan, Running Marathons While Homeless, Syracuse 8
48:59
Play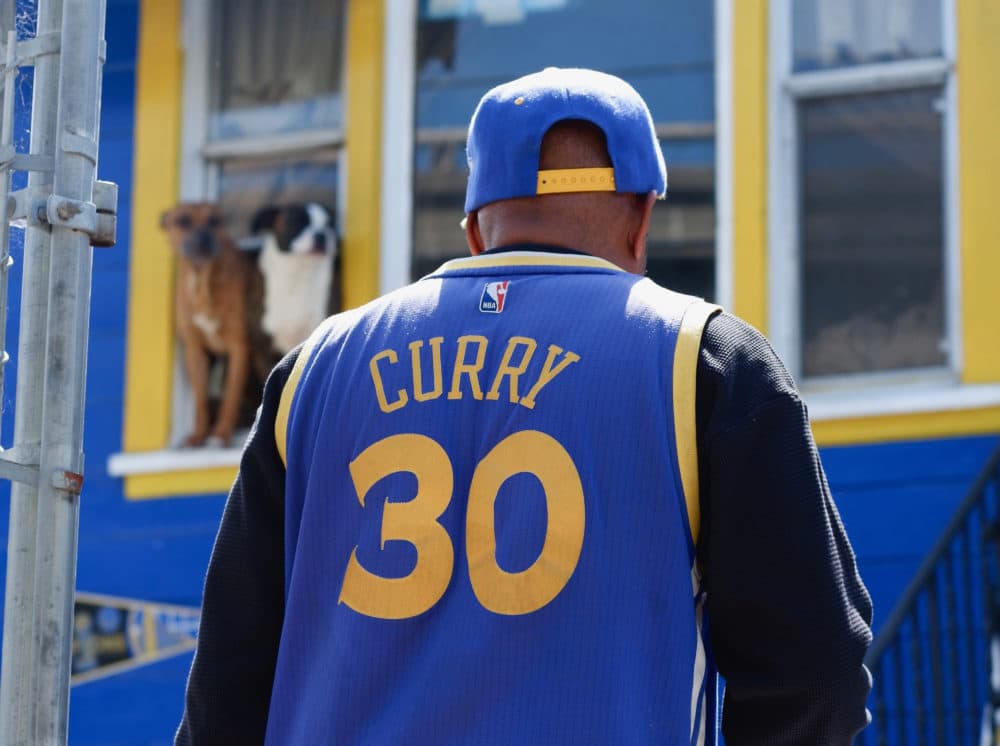 With Golden State in the NBA Finals for the fifth straight season, we tell the story of Lloyd Canamore — a superfan who started working as a snack vendor at Warriors games in the late '70s. Also this week on Only A Game, we'll meet Leigh Ann Harris, a Seattle woman who lost her home but kept pursuing her goal of running seven marathons. And the story of the Syracuse 8 — a group of nine Syracuse football players who boycotted the 1970 season to protest racial discrimination. Join us!
Subscribe to the Only A Game podcast on Apple Podcasts, NPR One or Stitcher.
Meet Lloyd Canamore, A Golden State Warriors Superfan
Lloyd Canamore started working as a vendor at Warriors games in the late '70s. He's not happy to see the team moving to San Francisco.
3 Stories: Durant-less Warriors, St. Louis Blues, Ballpark Safety
The Ringer's Katie Baker and Mike Pesca, host of the daily Slate podcast the Gist, join Karen Given.
Before Kaepernick, The 'Syracuse 8' Were Blackballed By Pro Football
Decades before Colin Kaepernick played in the NFL, a group of black football players took a stand against racial injustice at Syracuse.
Charlie Pierce: The Week In Sports
Karen Given and Only A Game analyst Charlie Pierce discuss Toronto's excitement over the Raptors' first NBA Finals appearance. Also, remembering the great — but sometimes maligned — Bill Buckner. And, Cleveland wide receiver Odell Beckham Jr.'s wonderful hood ornament.
While Homeless, Leigh Ann Harris Found Strength In Running
Leigh Ann Harris set a goal of completing seven marathons. That goal became a lot more difficult when she lost her apartment and ended up in a homeless shelter.
This program aired on June 1, 2019.