This article is more than 16 years old.
The Pentagon has conceded this week that pivotal cities in Iraq are being run by elements hostile to the U.S. It is now questionable whether some of those cities will be included in any electoral process.
The Bush administration maintains that despite the loss of life and lack of evidence of any concrete progress, the course the U.S. is on leads to a better Iraq and a more stable Middle East.
On Point examines what America has accomplished in Iraq for the cost of over 1,000 U.S. lives.
Guests:
Anne Bernard, correspondent for the Boston Globe
Frederick Barton, co-director of the Post-Conflict Reconstruction Project at the Center for Strategic & International Studies
John Mearsheimer, professor of Political Science and the co-director of the Program on International Security Policy at the University of Chicago
Max Boot, senior fellow at the Council on Foreign Relations, author of the upcoming book, "War Made New: Four Great Revolutions That Changed the Face of Battle"
Juan Cole, professor of Modern Middle East and South Asian History, University of Michigan.
This program aired on September 8, 2004.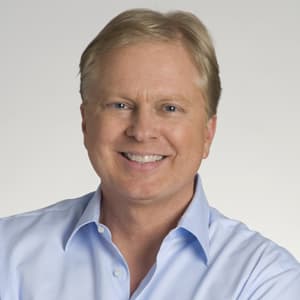 Tom Ashbrook Former Host, On Point
Tom Ashbrook is an award-winning journalist and host of WBUR and NPR's On Point.