This article is more than 15 years old.
TV networks always broadcast their blockbusters during the all-important sweeps periods. Right now, executives are banking on religion to bring in the big bucks.
It could be a safe bet. The influence of Christian fundamentalism is everywhere, from the White House to the corner bookstore, where the apocalyptic "Left Behind" books are flying off the shelves.
Hear a discussion on religion's growing footprint on American popular culture.
Guests:
David Zurawik, TV critic for The Baltimore Sun;
Barbara Rossing, ordained minister, author of "The Rapture Exposed: The Message of Hope in the Book of Revelation," and professor of New Testament at The Lutheran School of Theology at Chicago;
Diane Winston, Knight Chair in Media and Religion at the Annenberg School of Communication at the University of Southern California. She is also author of "Faith in the City: Religion and Urban Commercial Culture.";
David Seltzer, creator and writer of the new NBC miniseries "Revelations."
This program aired on April 15, 2005.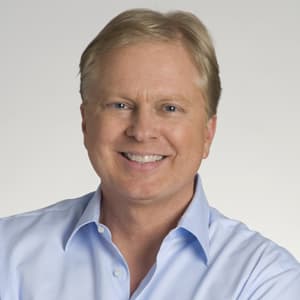 Tom Ashbrook Former Host, On Point
Tom Ashbrook is an award-winning journalist and host of WBUR and NPR's On Point.