A New Breed of Environmentalists
24:42
Play
This article is more than 14 years old.
America's first conservationists were hunters. Men like Teddy Roosevelt, who knew and loved the wild - and the fishing rod and rifle. But in the '60s and '70s, environmentalists and hunters and fishermen parted ways, at least culturally.
Green groups like the Sierra Club lobbied against hunting. The hook and bullet crowd ran down environmentalists as "tree huggers." But now, the old union may be coming back.
Lake Erie didn't freeze last year, which has ice fishermen wondering about global warming. GOP land use proposals have ruby-red Republican hunters in open revolt against Bush administration initiatives in the American West.
Hear about American hunters and fishermen talking green.
Guests:
Christina Larson, managing editor, Washington Monthly. Her article titled "The Emerging Environmental Majority" appeared in the May 2006 issue.
Oscar Simpson, lifetime hunter and fisher. He is president of the New Mexico Wildlife Federation, an affiliate of the National Wildlife Federation, which represents the interests of sportsmen.Pat Wray, lifetime hunter and registered Republican. He is a freelance columnist and author of "A Chukar Hunter's Companion.";
Bart Semcer, representative for Fish and Wildlife Policy at the Sierra Club. In that role, he works closely with the hunting fishing community.;
Chris Wood, vice president for Conservation, Trout Unlimited, a sportsmen's group whose 150,000 volunteers are two-to-one Republican. Trout Unlimited has lobbied to preserve trout and salmon fisheries and watersheds.
This program aired on April 25, 2006.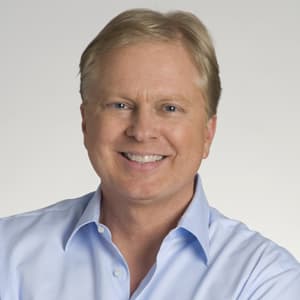 Tom Ashbrook Former Host, On Point
Tom Ashbrook is an award-winning journalist and host of WBUR and NPR's On Point.