Benchmarks and Beyond in Iraq
43:57
Play
This article is more than 13 years old.
It's veto time in Washington. The president is saying no to pullout dates from Iraq. Next up, Congress will almost surely demand at least hard benchmarks to show progress by the Iraqi government. But the White House is saying no to that, too.
A glimpse from Baghdad shows why. The Iraqi government of Nouri al Maliki is in trouble. Hard-line Shiites are leaving the cabinet. Sunnis are now threatening to bail out, too. No benchmarks are being hit and there's plenty of resentment of pressure from Washington for speed.
This hour On Point: the state of the Iraqi government, the benchmarks, and fate of two nations.
Quotes from the Show:
"What we're seeing here is a widening disconnect between the Bush administration and the Iraqi politicians on how they see Iraq's future." Sudarsan Raghavan
"The Iraqis have their own calendar. They're saying that given Iraq's reality they need to pursue [reforms] on their timeline, not Washington's." Sudarsan Raghavan
"The Iraqis do not understand how American people are losing patience with them. ...They have no sense of urgency." Lawrence Korb
"Unless we set a deadline, they [Iraqis] are not going to know we are serious." Lawrence Korb
"Our national security position in the world is getting weaker and weaker." Lawrence Korb
"The [Iraqi] government is ineffective and has no work to do." Listener
Guests:
Sudarsan Raghavan, Baghdad bureau chief for The Washington Post.;
Lawrence Korb, Senior Fellow at the Center for American Progress and former Assistant Secretary of Defense in the Reagan administration.;
Noam Levey, covers Congress for the Los Angeles Times.
This program aired on May 1, 2007.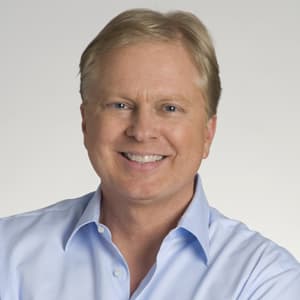 Tom Ashbrook Former Host, On Point
Tom Ashbrook is an award-winning journalist and host of WBUR and NPR's On Point.