"To Kill a Mockingbird" at 50
23:45
Play
This article is more than 10 years old.
We bring back Atticus, Scout and Boo Radley, as Harper Lee's great novel of race and justice turns 50.
"To Kill a Mockingbird" turns 50 this year, and all over the country Americans are turning out to reread and honor the story of Atticus Finch, Scout, Boo Radley, Tom Robinson - and race and justice in the pre-Civil Rights era South.
"To Kill a Mockingbird" was a bestseller and a Pulitzer Prize winner in its day.
The movie, with Gregory Peck, was a national event. The book's author, Harper Lee, is still alive – though she hasn't spoken publically in years. And the book itself – the story – sells on and on, and still moves.
This Hour, On Point: "To Kill a Mockingbird" at fifty.Guests:
Claudia Durst Johnson, professor emeritus at the University of Alabama, where she chaired the English Department for twelve years. She's author of "To Kill a Mockingbird: Threatening Boundaries."

Rick Bragg, journalist and professor of writing at the University of Alabama. He won the Pulitzer Prize in 1996 for his work at the New York Times, and received the 2009 Harper Lee Award from the Alabama Writers' Forum. His most recent books are "The Most They Ever Had," and "The Prince of Frogtown."

Listen back to our interview with Rick Bragg for his memoir "The Prince of Frogtown."

Catherine Jones teaches English and creative writing at Bartlett High School in Bartlett, TN. She received a 2009 Outstanding New Teacher of English Award from the Shelby- Memphis Council of Teachers of English.
More:
See what the Alabama Humanities Foundation and Harper Lee's hometown of Monroeville, Alabama have planned for the 50th anniversary of "To Kill a Mockingbird."
This program aired on June 2, 2010.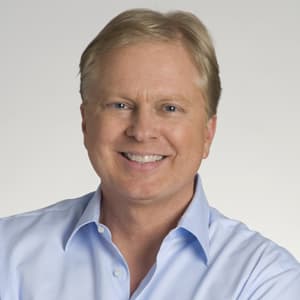 Tom Ashbrook Former Host, On Point
Tom Ashbrook is an award-winning journalist and host of WBUR and NPR's On Point.