On Point's 100-Day Spotlight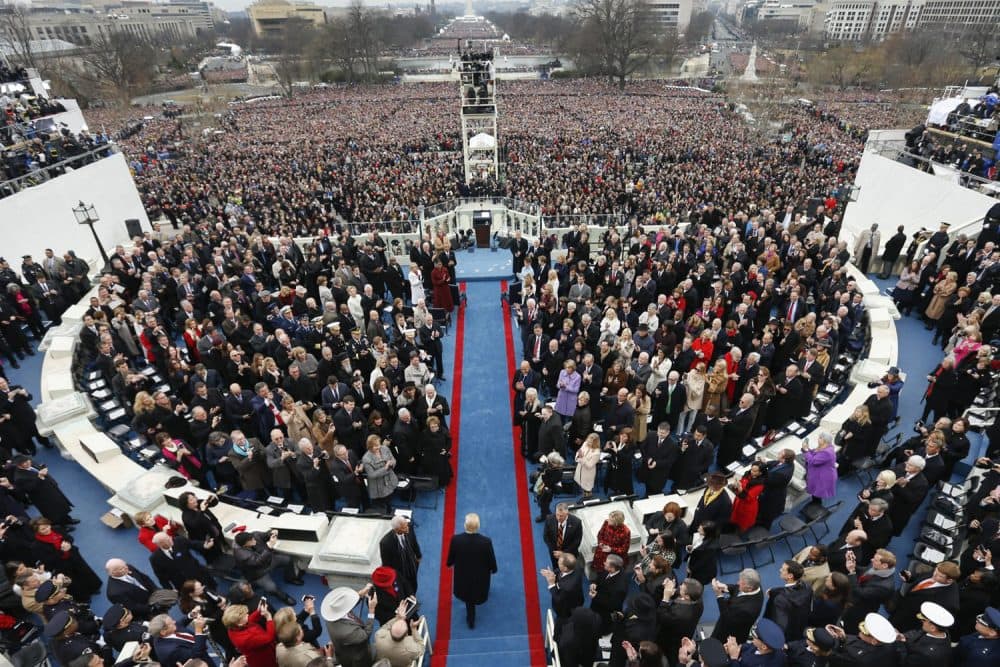 This article is more than 3 years old.
On Point with Tom Ashbrook has started a major initiative zeroing in on the opening chapter of the new Trump presidency. The On Point 100-Day Spotlight will marshal resources from across the country to dig deeply into every step and ramification of the opening moves of the Trump administration. The show will be dramatically resetting its usual wide range of topics to bring a super-sharp focus to the opening of a new American political era.
"This promises to be a period of transition and potential turmoil like few living Americans have ever seen," said On Point host, Tom Ashbrook.  "The On Point 100-Day Spotlight will train all of our energy and insight on Donald Trump's launch into presidential power. There are times and circumstances that require an all-out, laser-like focus. This is one of those extraordinary times. Our listeners across the whole political spectrum are hyper-attuned to what's coming. On Point will be all over it."
The 100-Day Spotlight will bring together journalists, political leaders and analysts, sector experts and On Point's national listening audience to hash out the details and implications of the Trump administration's opening policy and political moves.
Stay tuned for more, and feel free to use #OnPoint100 on your social media platform of choice or email us at OnPointNPR@gmail.com to highlight questions, concerns and queries you might have about these first 100 Days of the administration of President Donald Trump.
Some Recent Favorites From The 100-Day Spotlight
-- After A Heated Hearing, What We Know About Russian Intervention
-- Follow The Money: Banking Questions For The Trump Administration
-- Wiretapping And White House Credibility
-- Dire First Coverage Estimates For Republican Health Care Plan
-- Mexico Weighs The 'Trump Effect'
-- Tax Reform And Your Shopping Cart