6 Questions To Ask Yourself Before Shopping Online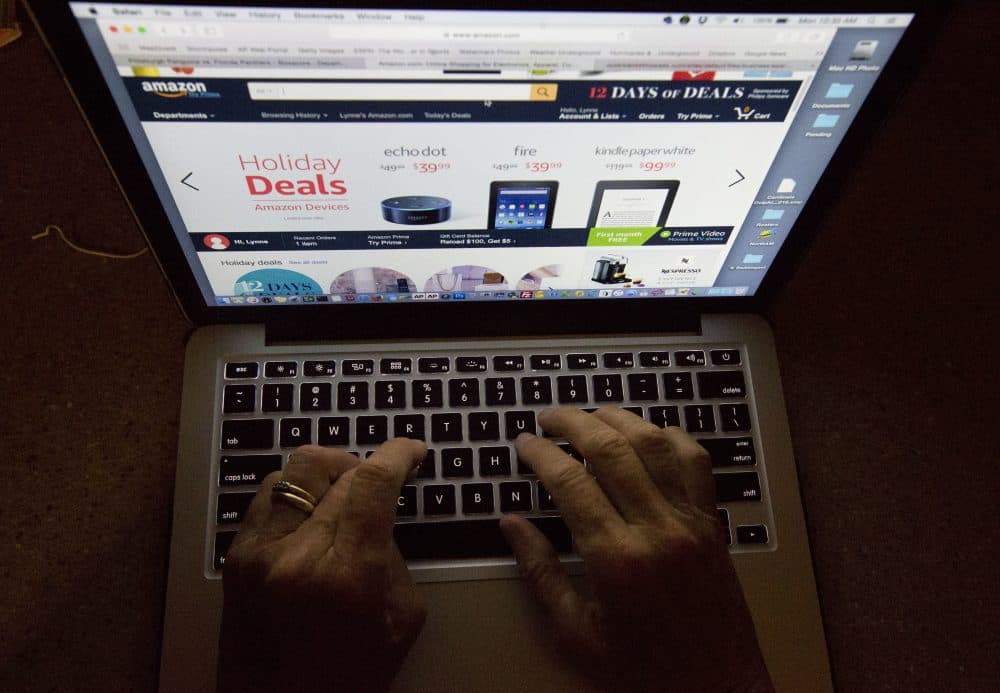 This article is more than 4 years old.
It's easier and cheaper than ever for Americans to buy stuff online. As a result, we're accumulating and hoarding a lot more. That's according to an article from The Atlantic's Alana Semuels, who writes, "thanks to a perfect storm of factors, Americans are amassing a lot of stuff."
In many cases, it comes down to convenience (we can shop anywhere while we're doing anything) and cost (global manufacturing leads to cheaper goods).
"Things are so cheap that you just buy them and kind of don't think about it," Semuels said. "You kind of convince yourself that you need them. And you buy them online, they show up on your door two days later and then you have them. And if you don't use them you stick them in a drawer or you give them to Goodwill, and you don't think twice about it."
"I'm a house cleaner, and 80 percent of my customers are hoarders," On Point listener Jennifer from Painesville, Ohio, told us via Facebook Messenger. "They have rooms they can't go in, closets that don't shut, overflowing basements."
If all that stuff doesn't end up in a spare room or at a thrift store, the goods might end up in the landfill. And the environment suffers. In 2015, Americans put 16 million tons of textiles in the municipal waste stream, a 69 percent increase from 2000. We threw away almost 35 million tons of plastics, a 35 percent increase from 2000.
But, as we learned Thursday On Point, the rise of online shopping isn't all bad.
"Living in rural Vermont with only Walmart close by, and the twice-a-year, two-hour trip to a mall in another state, makes online shopping an absolute godsend," listener Melissa, from Perkinsville, Vermont, told us via Facebook Messenger. She was even on one of those twice-a-year trips to the mall while listening to the show this morning.
Another listener, Karen, explained that "shopping online may be assisting elderly or mobility impaired persons to stay in their own homes by allowing them to obtain supplies."
Still, how can we fight our urge to over-consume? How do we cut back on the accumulation of unnecessary purchases? April Lane Benson, a psychologist who specializes in the treatment of compulsive buying disorder, has six questions you should ask yourself before making a purchase.
6 Questions To Ask Yourself Before Buying
Why am I here?
How do I feel?
Do I need this?
What if I wait?
How will I pay for it?
Where will I put it?
"If you can answers those questions to your satisfaction, it's probably not a compulsive purchase," Benson says.