Why Many Guatemalans Are Leaving Their Home For The U.S.
Resume
Find our buildout from this hour, featuring a partial transcription, here.
---
With Meghna Chakrabarti
The majority of undocumented migrants crossing the southwest border are now from Guatemala. We look at the root causes behind the mass exodus.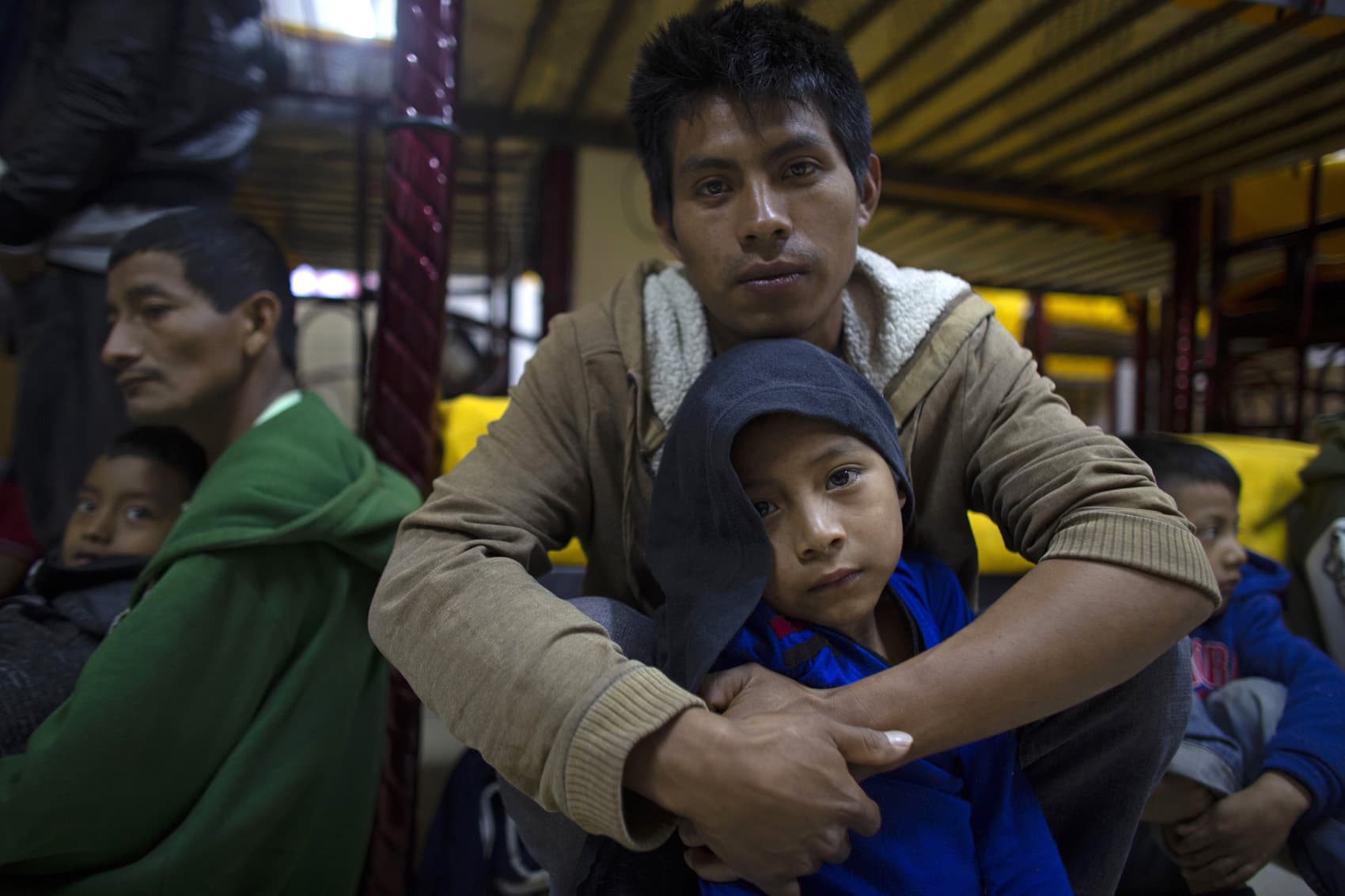 Guests
Rep. Lauren Underwood, Democratic representative representing Illinois' 14th Congressional District. Youngest African-American woman to serve in the United States House of Representatives. (@LaurenUnderwood)
Angela Kocherga, border correspondent for the Albuquerque Journal. (@AKochergaBorder)
Luis Argueta, Guatemalan-American film director and producer. He directed a film series on immigration, which included the films "abUSed: The Postville Raid," "ABRAZOS" and "The U Turn." (@luisarguetaa)
Adriana Beltrán, director of the Washington Office of Latin America's Citizen Security Program. (@Adriana_WOLA)
From The Reading List
New York Times: "More Migrants Are Crossing the Border This Year. What's Changed?" — "President Trump has tried to halt the arrival of undocumented migrants by beefing up border security, limiting who qualifies for asylum and, for a while, separating migrant children from their parents at the border. However, figures released on Tuesday suggest that those measures are failing to deter tens of thousands of migrants from journeying over land to the United States.
"Indeed, after shriveling to the smallest total in five decades, the number of migrants intercepted at the southern border — the best indicator of how many undocumented people are entering the United States — is soaring again.
"Border authorities detained nearly twice as many migrants — 268,044 — in the first five months of the fiscal year that started in October than were detained in the same period the previous year.
"To understand what's happening, it's important to look at who is coming, what is driving them and how the answers to those questions have changed over the years."
Albuquerque Journal: "Flood of migrant families overwhelming Border Patrol" — "A record number of Central American migrants are overwhelming Border Patrol agents and facilities, with New Mexico among the areas bearing the brunt of the surge, according to Customs and Border Protection officials.
"'The system is well beyond capacity and remains at a breaking point,' U.S. Customs and Border Protection Commissioner Kevin McAleenan told a news conference Tuesday.
"More than 76,000 migrants crossed the Southwestern border last month, and more than half were families and children from Central America, according to new data released by CBP."
CBS News: "'You have no feeling, no compassion': Kirstjen Nielsen grilled in immigration hearing" — "Department of Homeland Security (DHS) Secretary Kirstjen Nielsen faced aggressive questioning from House Democrats about her role in spearheading the implementation of the Trump administration's hardline immigration agenda at a public hearing Wednesday.
"Nielsen, who has managed to keep her job despite reports of rifts with the White House, testified before the House Homeland Security Committee led by Democratic Rep. Bennie Thompson of Mississippi. She was pressed by the committee's Democratic majority on her oversight of the administration's stringent immigration enforcement efforts, including the practice of separating migrant families near the U.S.-Mexico border.
"In one tense exchange, Democratic Rep. Nanette Barragán of California blasted the secretary for her leading role in the discontinued policy, which led to the separation of more than 2,600 migrant children from their parents. 'You said you waited to give direction on how to implement the zero tolerance policy, because you wanted to do it with compassion,' she told Nielsen. 'Do you know how outrageous that sounds?' "
Dallas Morning News: "Trump's border emergency becomes more real by the day as migrants stack up along the Rio Grande" — "They came in pairs, by the dozens, hundreds. In one group, as many as 400 migrants crossed the border here in a single, massive group.
"Many are families. And some would soon sleep for the first time on U.S. soil — but out in the open, under the stars because federal agents are having a difficult time processing them and getting them to shelter.
"'What's we're seeing is something I haven't seen in at least 10 years,' said Joe Romero, a veteran U.S. Border Patrol agent. And yet, when asked whether he was witnessing an emergency on the border, Romero paused and kept his eyes on the road. He and his partner drove slowly Wednesday in the shadow of a fence, long stretches of it lined with migrants waiting to be transported to begin the process of seeking asylum. The migrants stood restless, exhausted, most with children, stuck between the Rio Grande where the U.S. begins and a fence that runs along the river yards away from it, designed to keep them out."
Allison Pohle produced this hour for broadcast.
This program aired on March 11, 2019.