Week In The News: Impeachment Resolution, ISIS Leader's Death, California Fires
46:52
Play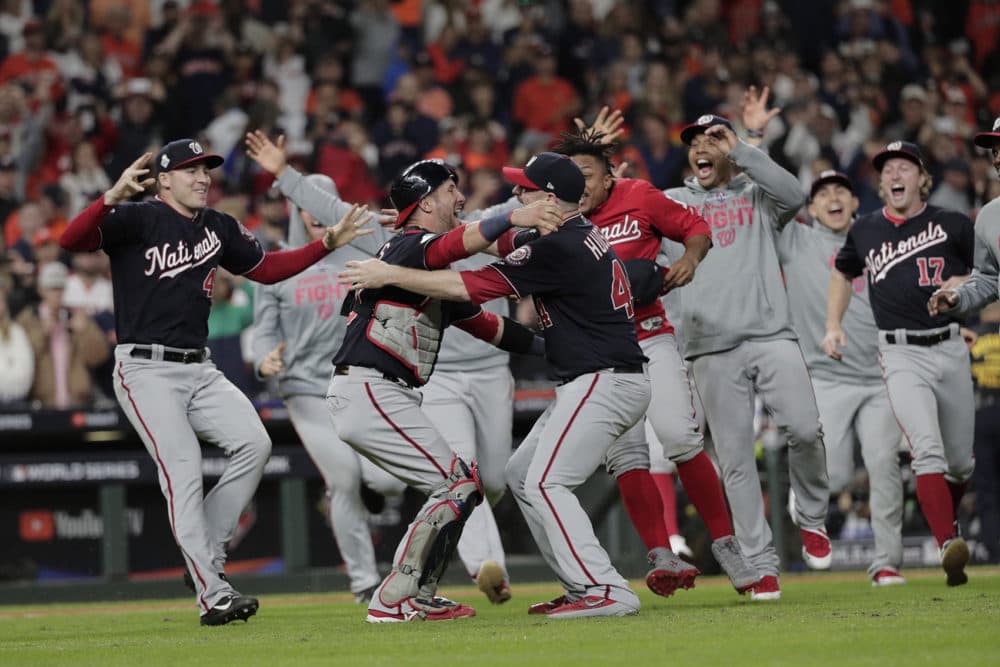 House vote and next steps in the impeachment inquiry. ISIS leader killed. California fires. The Washington Nationals are World Series champions. The roundtable is here.
Guests
Anna Palmer, senior Washington correspondent at Politico. Co-author of the Politico Playbook, a daily politics newsletter. Author of "The Hill to Die On: The Battle for Congress and the Future of Trump's America." (@apalmerdc)
Sam Stein, politics editor at The Daily Beast. MSNBC contributor. (@samstein)
Jack Beatty, On Point news analyst. (@JackBeattyNPR)
From The Reading List
New York Times: "White House Ukraine Expert Sought to Correct Transcript of Trump Call" — "Lt. Col. Alexander S. Vindman, the top Ukraine expert on the National Security Council, told House impeachment investigators on Tuesday that the White House transcript of a July call between President Trump and Ukraine's president omitted crucial words and phrases, and that his attempts to include them failed, according to three people familiar with the testimony.
"The omissions, Colonel Vindman said, included Mr. Trump's assertion that there were recordings of former Vice President Joseph R. Biden Jr. discussing Ukraine corruption, and an explicit mention by Ukraine's president, Volodymyr Zelensky, of Burisma Holdings, the energy company whose board employed Mr. Biden's son Hunter.
"Colonel Vindman, who appeared on Capitol Hill wearing his dark blue Army dress uniform and military ribbons, told House impeachment investigators that he tried to change the reconstructed transcript made by the White House staff to reflect the omissions. But while some of his edits appeared to have been successful, he said, those two corrections were not made."
The Daily Beast: "Pelosi, Schiff Prep for GOP Impeachment 'Stunts' and Attempts to Out the Whistleblower" — "Congressional Democrats are struggling to protect the identity of the U.S. government official who filed a whistleblower complaint about President Donald Trump's Ukraine policy. And those efforts have fueled friction behind closed doors.
"House Intelligence Committee Chairman Adam Schiff (D-CA) ruled in a closed-door deposition Tuesday morning that any questions that might lead to the revelation of the whistleblower's identity were out of order, according to two sources familiar with the meeting.
"His move frustrated Republicans. One source relayed that Rep. Eric Swalwell (D-CA) and Rep. Mark Meadows (R-N.C.) ended up 'yelling at each other' during a closed door deposition of Alexander Vindman, the National Security Council Director for European Affairs who testified that he raised internal concerns about Trump's call with Ukrainian President Volodymyr Zelensky that is now at the center of the impeachment inquiry.
"Meadows declined to discuss the deposition, but acknowledged the tension.
"'There is a great frustration among some of my Democratic colleagues because I know the rules extremely well,' he told The Daily Beast.
"Schiff's office declined to comment."
Washington Post: "Islamic State defector inside Baghdadi's hideout critical to success of raid, officials say" — "U.S. commandos zeroed in on Abu Bakr al-Baghdadi's final hideout with the help of an extraordinarily well-placed informant, an Islamic State operative who facilitated the terrorist leader's movements around Syria and even helped oversee construction work on his Syrian safe house, according to U.S. and Middle East-based officials knowledgeable about the operation.
"The mole's detailed knowledge of Baghdadi's whereabouts as well as the room-by-room layout of his sanctuary proved to be critical in the Oct. 26 raid that ended with the death of the world's most-wanted terrorist, the officials said.
"The informant was present during the assault on Baghdadi's compound in the Syrian province of Idlib, and he was exfiltrated from the region two days later with his family. The man, whose nationality had not been revealed, is expected to receive some or all of the $25 million U.S. bounty that had been placed on Baghdadi's head, according to the officials. One official said he was a Sunni Arab who turned against the Islamic State because one of his relatives had been killed by the group."
This program aired on November 1, 2019.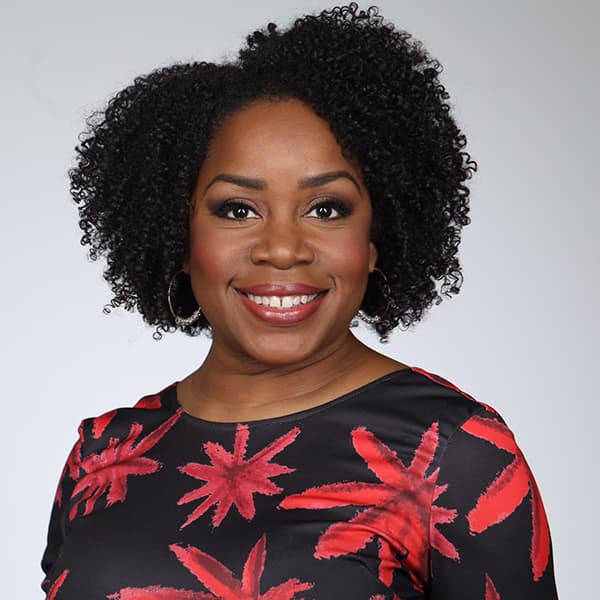 Kimberly Atkins Senior News Correspondent
Kimberly Atkins is a senior news correspondent for WBUR, covering national political news from Washington, D.C., with a New England focus.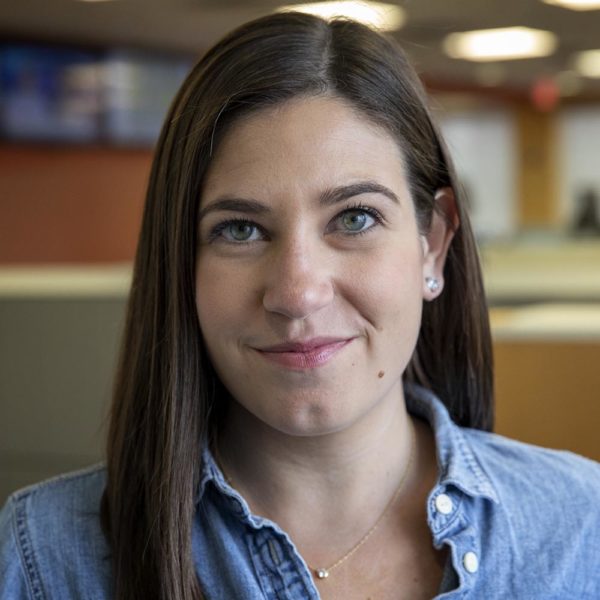 Dorey Scheimer Associate Producer, On Point
Dorey Scheimer is an associate producer at On Point.