Following Up: California Wildfires, And PG&E's Responsiblity To Its Customers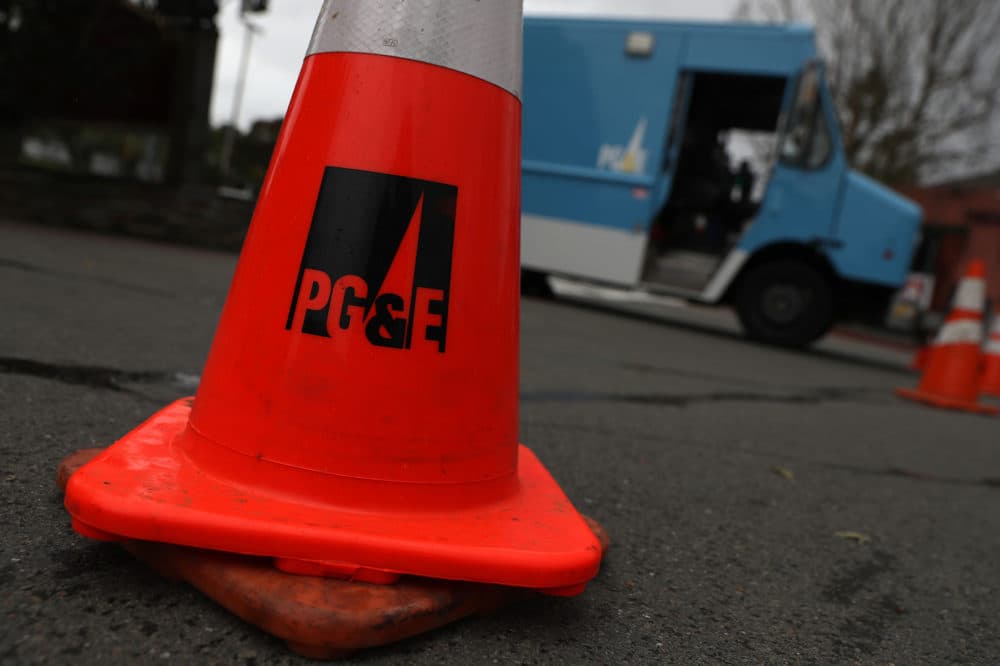 Editor's note: Due to a scheduling issue, this segment did not air on Jan. 1, 2020 as planned.
---
Our original coverage of the Kincade fire in California can be heard here.
---
We check back in on the utility responsible for igniting historic California wildfires in 2017 and 2018, and how victims of the fires are holding up.
Guest
J.D. Morris, reporter at the San Francisco Chronicle, covering power outages during the Kincade fire. (@thejdmorris)
From The Reading List
San Francisco Chronicle: "PG&E fire victims must file claims by Dec. 31" — "Time is running out for people whose communities were burned in wildfires started by Pacific Gas and Electric Co. power lines to seek payment from the utility as part of its bankruptcy case.
"Fire victims need to submit a form by 5 p.m. Tuesday asserting a claim against PG&E — even if they were already paid or are still seeking funds from their home insurer.
"The deadline will determine who receives part of the billions of dollars PG&E will reserve for fire victims as it exits bankruptcy protection. The company intends to pay individual fire victims and some government agencies from a $13.5 billion trust, though a judge and state regulators must still approve a comprehensive bankruptcy exit plan.
"People can file claims against PG&E for many reasons, including damage to or destruction of property, loss of belongings, personal injury or wrongful death, business interruption, lost wages, emotional distress and more. More information and a way to file claims online is available at officialfireclaims.com — a website established by a court-appointed representative.
"Michael Kasolas, a certified public accountant, was named by U.S. Bankruptcy Judge Dennis Montali to help solicit more claims a few months ago. Victims originally had until Oct. 21 to file claims, but attorneys persuaded Montali to extend it until Dec. 31."
San Francisco Chronicle: "Editorial: PG&E's wildfire victims, not government agencies, should be first in line for claims" — "More than a year after the devastating Camp Fire, thousands of victims are still burned out of house and home. So why on earth are government agencies trying to take what's been put aside for them to rebuild?
"Pacific Gas & Electric Company, the utility that's been named responsible for igniting historically calamitous wildfires in 2017 and 2018, declared bankruptcy nearly a year ago. The process has been tumultuous, and one of the reasons why is the unusually large number of creditors seeking to be made whole in any company settlement.
"When the company reached an agreement last month with fire victims' attorneys for $13.5 billion, it seemed like it was on its way to settling at least some of those claims.
"Instead, both state and federal government agencies have stepped forward with their hands out, pushing for claims that would total more than half the pot.
The Federal Emergency Management Agency (FEMA) is among the federal agencies demanding some $4 billion."
Wall Street Journal: "Opinion, Letters: PG&E Has Worked Hard to Reduce Fire Risk" — "Perhaps given its focus on PG&E's past, "PG&E: Wired to Fail" (Exchange, Dec. 28) doesn't mention the significant changes the company is already making to deliver better outcomes for the people we serve.
"Most notable are PG&E's efforts to reduce the risk of catastrophic wildfire caused by electric equipment. In 2019 we inspected all our electric assets in high fire-threat areas and resolved every immediate safety issue we found. We continue to trim vegetation around our lines at an unprecedented rate and beyond state and federal requirements. We are hardening our system with stronger wires and poles and targeted undergrounding. And we are using satellite technology alongside high-definition cameras and weather stations to help us detect fires rapidly and improve fire weather forecasting.
"In 2019 we had no deadly catastrophic wildfires and a 25% reduction in fire ignitions associated with PG&E assets in high fire-risk areas. Still, we know that our climate continues to change and that our work is far from done.
"Meanwhile, our sights remain set on emerging from chapter 11, and we have made considerable progress. We have reached settlements with all major groups of wildfire claimants, and we continue to work with stakeholders on how best to position the company to serve Northern and Central California's energy needs well into the future."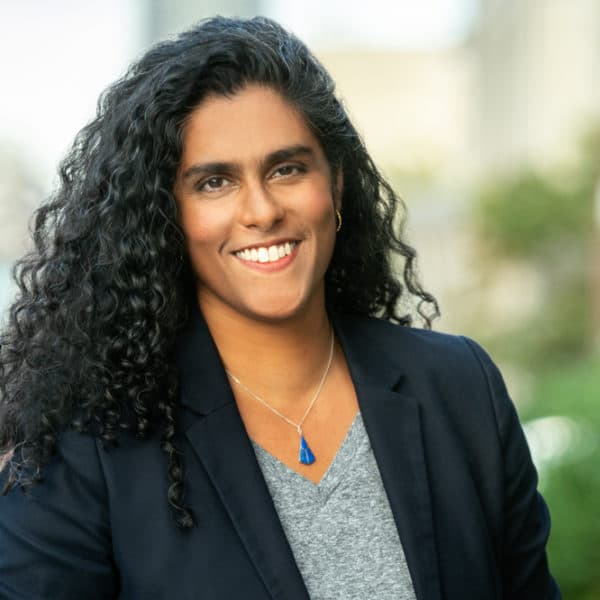 Meghna Chakrabarti Host, On Point
Meghna Chakrabarti is the host of On Point.
Wes Martin Freelance Producer
Wes Martin is a freelance producer for On Point.