What Do The Inspector General Firings Say About American Democracy?
47:25
Play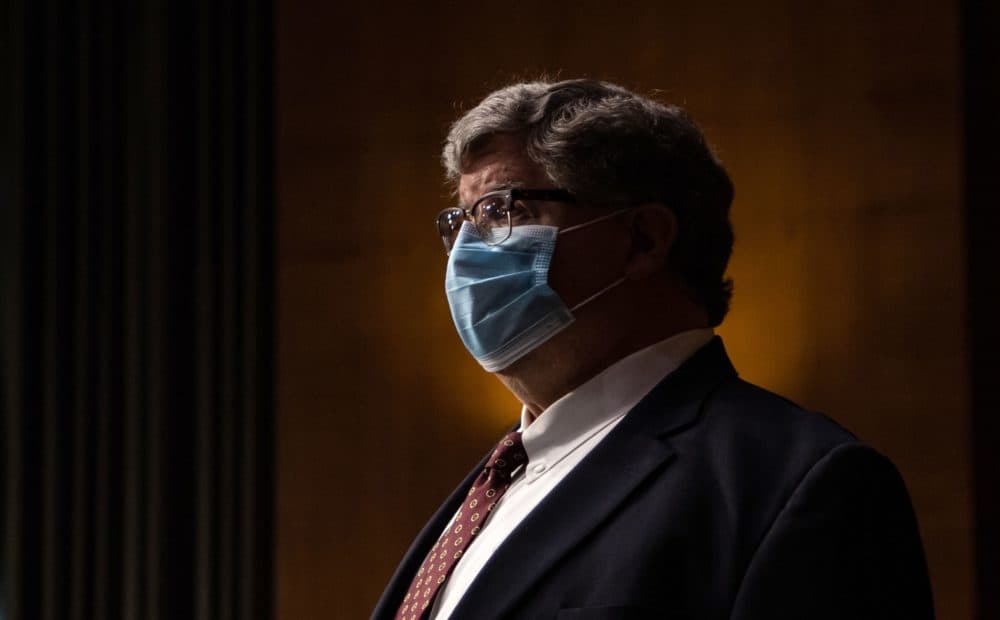 The president has fired at least five inspectors general. It may be his right, but what does it say about political accountability and American democracy?
Guests
Joel Brenner, former inspector general for the National Security Agency, and later senior counsel to the NSA. Former head of U.S. counterintelligence under the Director of National Intelligence. Senior research fellow at MIT's Center for International Studies. Author of "Glass Houses: Privacy, Secrecy, and Cyber Insecurity in a Transparent World."
Norman Ornstein, resident scholar at the American Enterprise Institute and an expert on Congress and American politics. Author of many books, including "It's Even Worse Than It Looks: How the American Constitutional System Collided with the New Politics of Extremism." (@NormOrnstein)
Charles Sykes, conservative political commentator. Editor-in-chief of the The Bulwark and host of The Bulwark Podcast. Author of many books, including "How the Right Lost Its Mind." (@SykesCharlie)
From The Reading List
Reuters: "Pentagon's deputy inspector general resigns; latest in watchdog role to depart" — "The Defense Department's deputy inspector general resigned on Tuesday, more than a month after President Donald Trump removed him as the Pentagon's acting inspector general, becoming the latest official in a federal oversight role to depart."
This program aired on May 27, 2020.