Radio Diary: Tear-Gassed In Lafayette Square
08:01
Play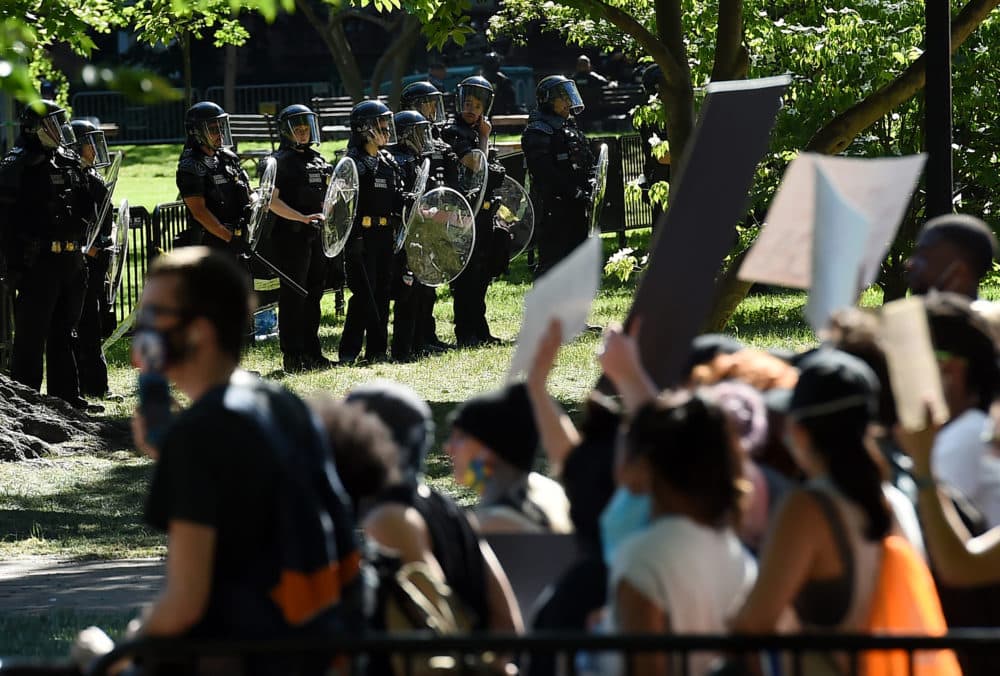 This article is more than 1 year old.
On June 1, Nathan Baca, an investigative reporter for Washington TV station WUSA9, was in Lafayette Square, reporting on a major protest near the White House.
That evening, President Trump walked to St. John's Episcopal Church for a photo-op. Just before 7 p.m., law enforcement officers from at least three agencies cleared protesters from the area. Nathan and many other civilians were tear-gassed.
Officers said that no civilians were tear-gassed that day. Yet Nathan found canisters that had been fired at protesters by the police.
Soldiers cannot use teargas the battlefield, yet domestic law enforcement can use it on American streets. Why?
In this radio diary, we hear from Nathan Baca, an investigative reporter for WUSA9, a CBS affiliate in Washington, D.C. You can find some of Nathan's reporting on the event here and here.
This segment aired on June 18, 2020.