We Want To Know: How Has Amazon Affected Your Small Business?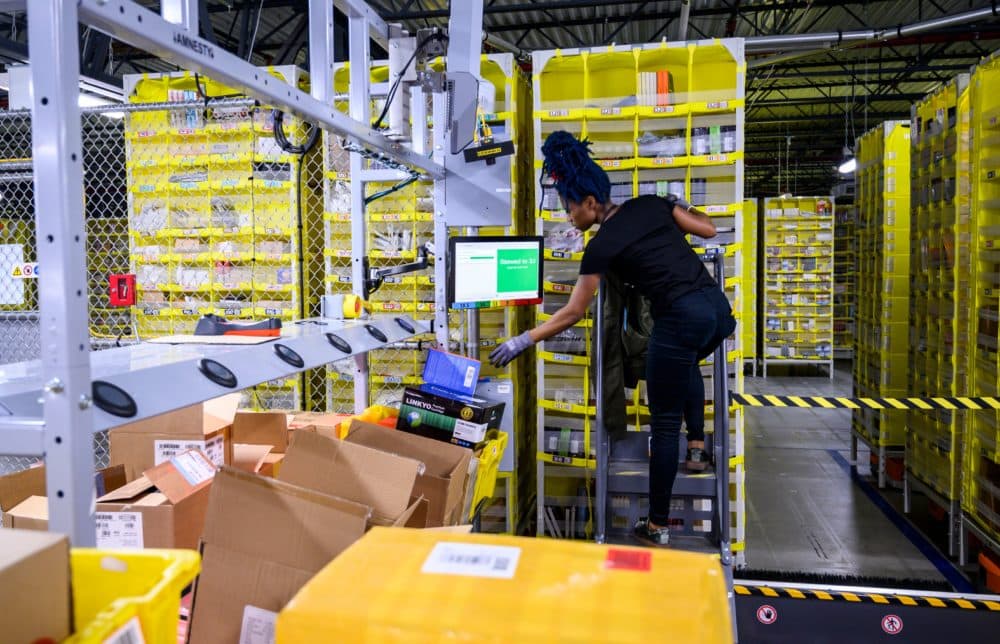 This article is more than 1 year old.
This survey is part of our ongoing series Amazon: The Prime Effect, where we look at how Amazon shapes the global economy and the way we live and work today. Listen to past installments here.
---
In the next episode of our series Amazon: The Prime Effect, we'll discuss Amazon's marketplace — a virtual store where millions of sellers offer products to Amazon customers. In the episode, we'll explore Amazon's impact on small business, challenges for Amazon's competitors and emerging trends in the marketplace.
And we're looking to hear from small business owners directly. Whether you sell on Amazon, or just compete with them, we want to know: How has Amazon affected your business?
We look forward to hearing from you!
Complete This Survey With Your Thoughts