Abortion Protest Buffer Zones At The High Court
05:16
Play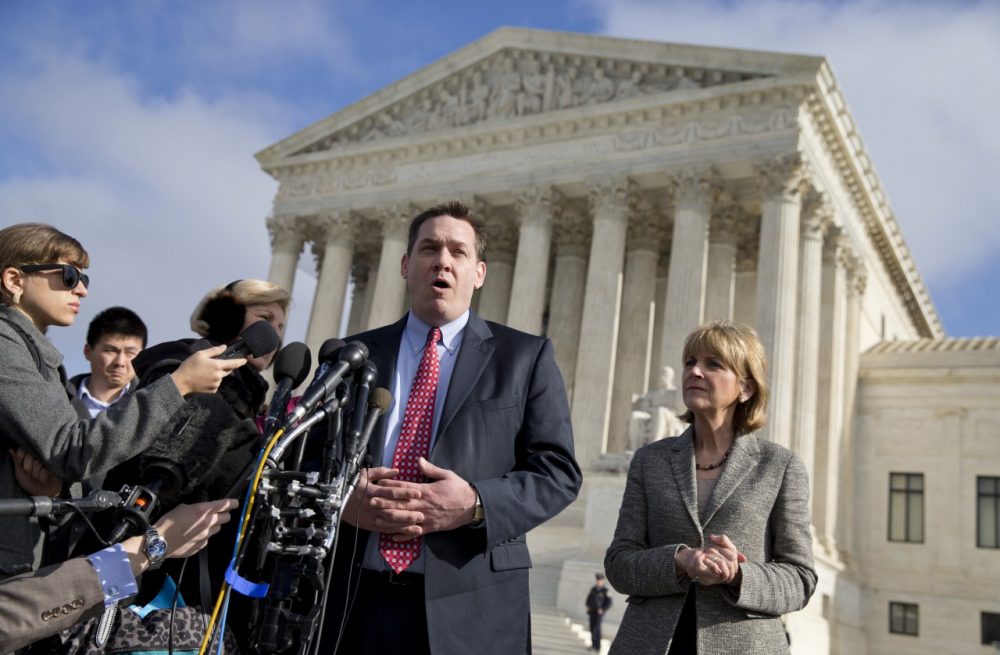 This article is more than 8 years old.
At the U.S. Supreme Court in Washington today — arguments for and against the Massachusetts law that restricts protests around abortion clinics. Abortion opponents have challenged the so called buffer zone law, which keeps protesters 35 feet back from clinic entrances, because they say it infringes on their right to free speech.
The law was passed in 2007 — in part to protect clinics from violence. In 1994, two abortion clinic workers she shot and killed in Brookline. Advocates, including Attorney General Martha Coakley, say the law balances free speech rights with the need to ensure public safety.
In court today, the justices appeared skeptical about that claim.
Guest
Robert Barnes, reporter for the Washington Post. You can find his piece on the buffer zone case here.
More
Radio Boston spoke with Massachusetts Attorney General Martha Coakley about the case earlier this week.
Last year, we explored the nuances of the case in depth with voices from all sides.
Additional WBUR Coverage
This segment aired on January 15, 2014.