Harvard Reviews Policies To Prevent Sexual Assault
21:24
Play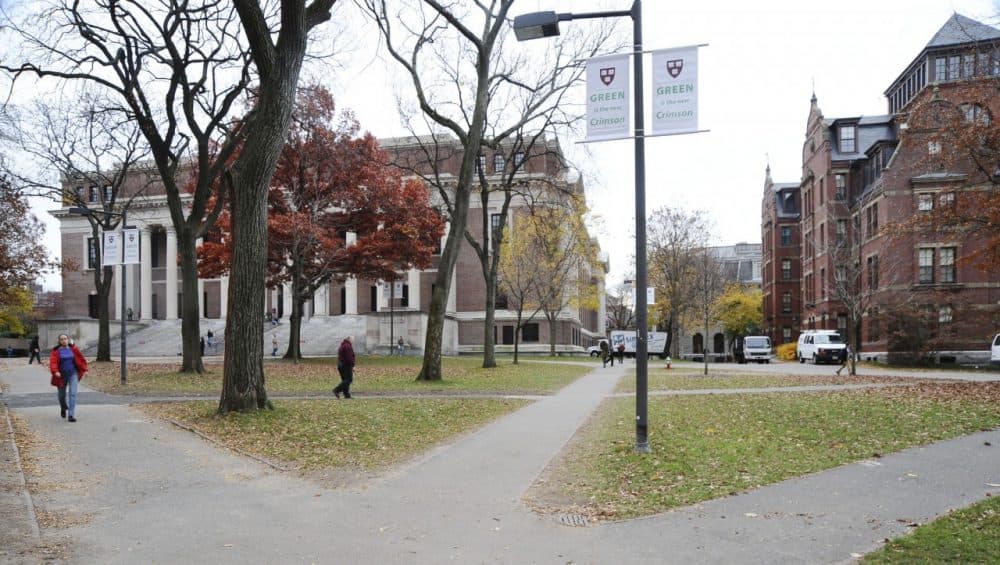 This article is more than 6 years old.
Harvard University is joining schools across the country by reviewing policies to prevent sexual assaults on campus. It comes after the school's newspaper, The Harvard Crimson, published an anonymous letter by a Harvard student last month. In it, the student said the university failed to take action when she was sexually assaulted.
The woman says Harvard told her that her assailant may not have technically violated the school's definition of sexual assault.
This is just the latest case in what is huge a problem on college campuses nationwide: one in five college women are survivors of sexual violence. A White House Task Force looking into the issue is expected to issue its first report later this month.
Guest
Wendy Murphy, attorney and professor at New England School of Law.
Laura Dunn, victims' rights advocate. She tweets at @SurvJustice.
Mary Kociela, domestic violence and sexual assault programs director for the district attorney's office in the northwestern district of Massachusetts.
More
The Harvard Crimson: Dear Harvard: You Win
"I'm writing this piece as I'm sitting in my own dining hall, only a few tables away from the guy who pressured me into sexual activity in his bedroom, one night last spring. My hands are trembling as they hover across the keyboard. I'm exhausted from fighting for myself. I'm exhausted from sending emails to my resident dean, to my House Master, to my Sexual Assault/Sexual Harassment tutors, to counselors from the Office of Sexual Assault Prevention and Response, to my attorney. I'm exhausted from asking for extensions because of 'personal issues.' I'm exhausted from avoiding the laundry room, the House library and the mailroom because I'm scared of who I will run into."
The Harvard Crimson: When Harvard Helped Me
"While at Harvard, I was also sexually assaulted. But I felt that Harvard supported, defended, and cared for me throughout the entire ordeal. Undoubtedly, there should be far less of a discrepancy in victim outcomes and in how sexual assaults are handled at the College."
Slate: Harvard Student Writes About Being Sexually Assaulted, Then Ignored By Administrators
"Recently the question of whether "rape culture" is a useful term has come to the forefront of our conversation about sexual assault. What if focusing on murky cultural factors prevents schools from prosecuting actual assailants?"
This segment aired on April 8, 2014.